Library Appreciation Week: Potatoes and Peeps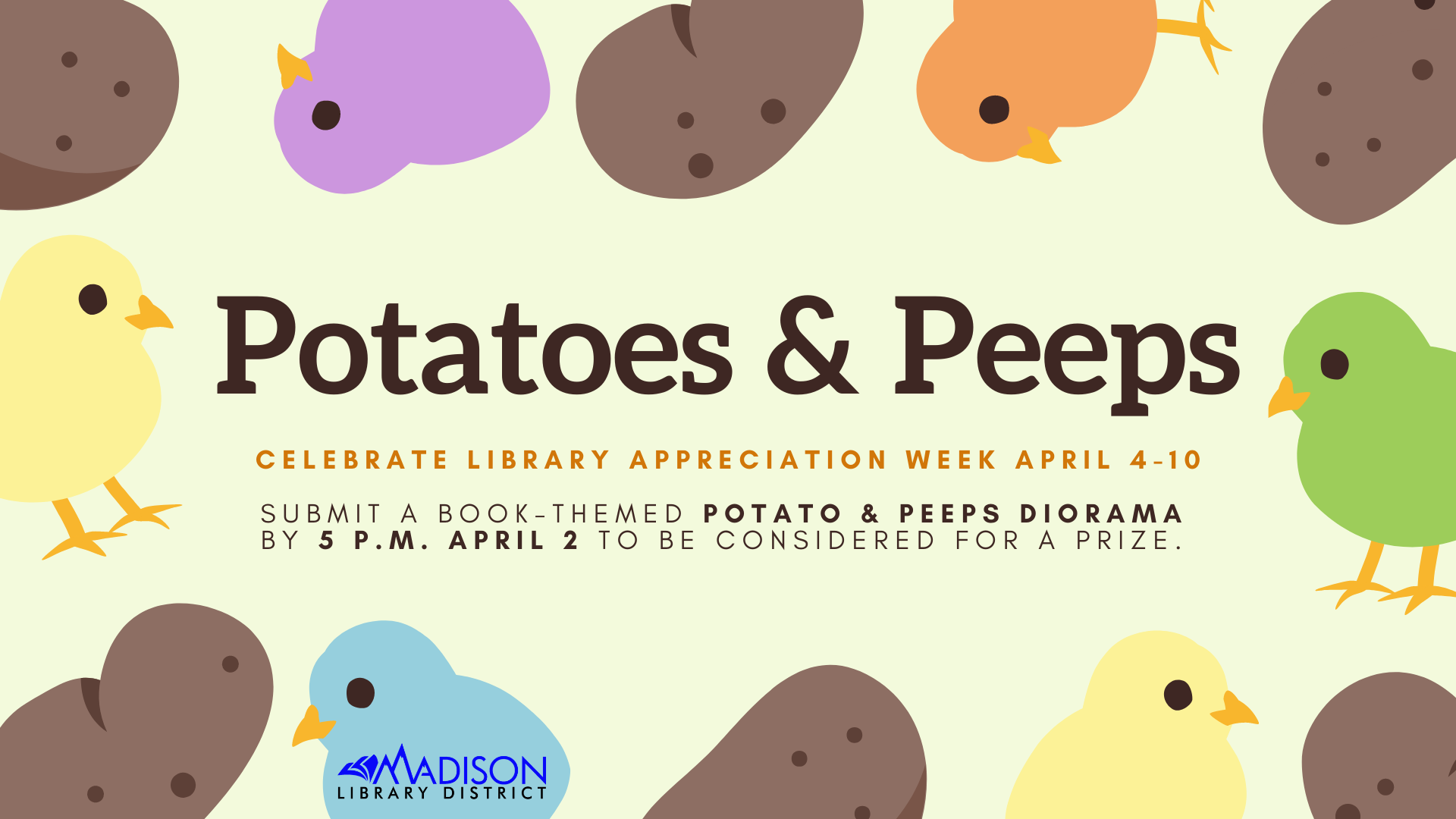 Library Appreciation Week is on its way, and we've got some great things planned.
Peeps Diorama Contest!
Submit a book-themed potato and Peeps diorama by 5 p.m. April 2 to be considered for a prize.
Potatoes and Peelers
During Library Appreciation Week (April 4-10), we're giving away a free bag of potatoes and a potato peeler per family! Come to the library to get yours and see the entered Peeps dioramas.
We thank Webster's Mile High Farms and Wilcox Fresh for sponsoring us this year!