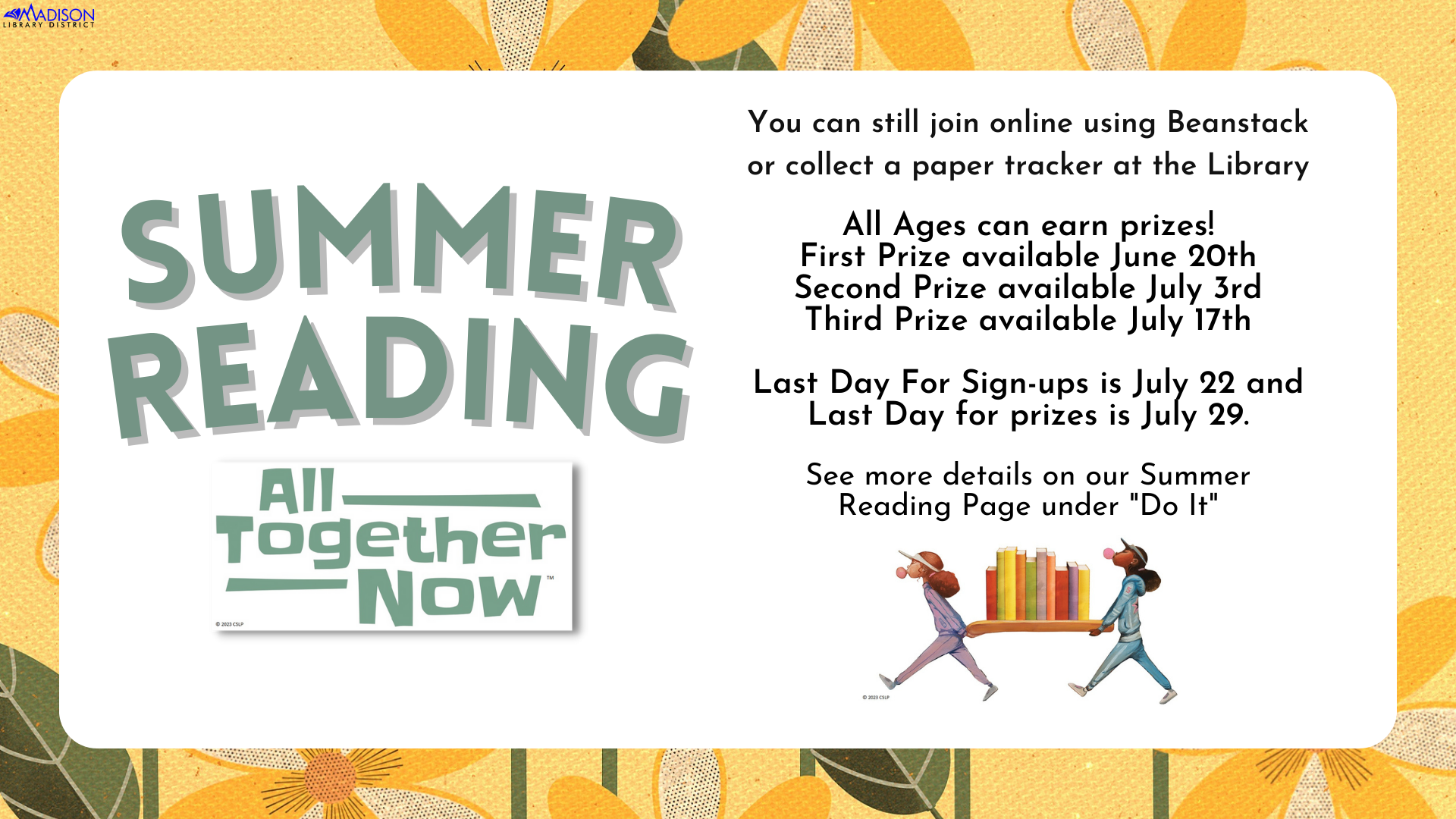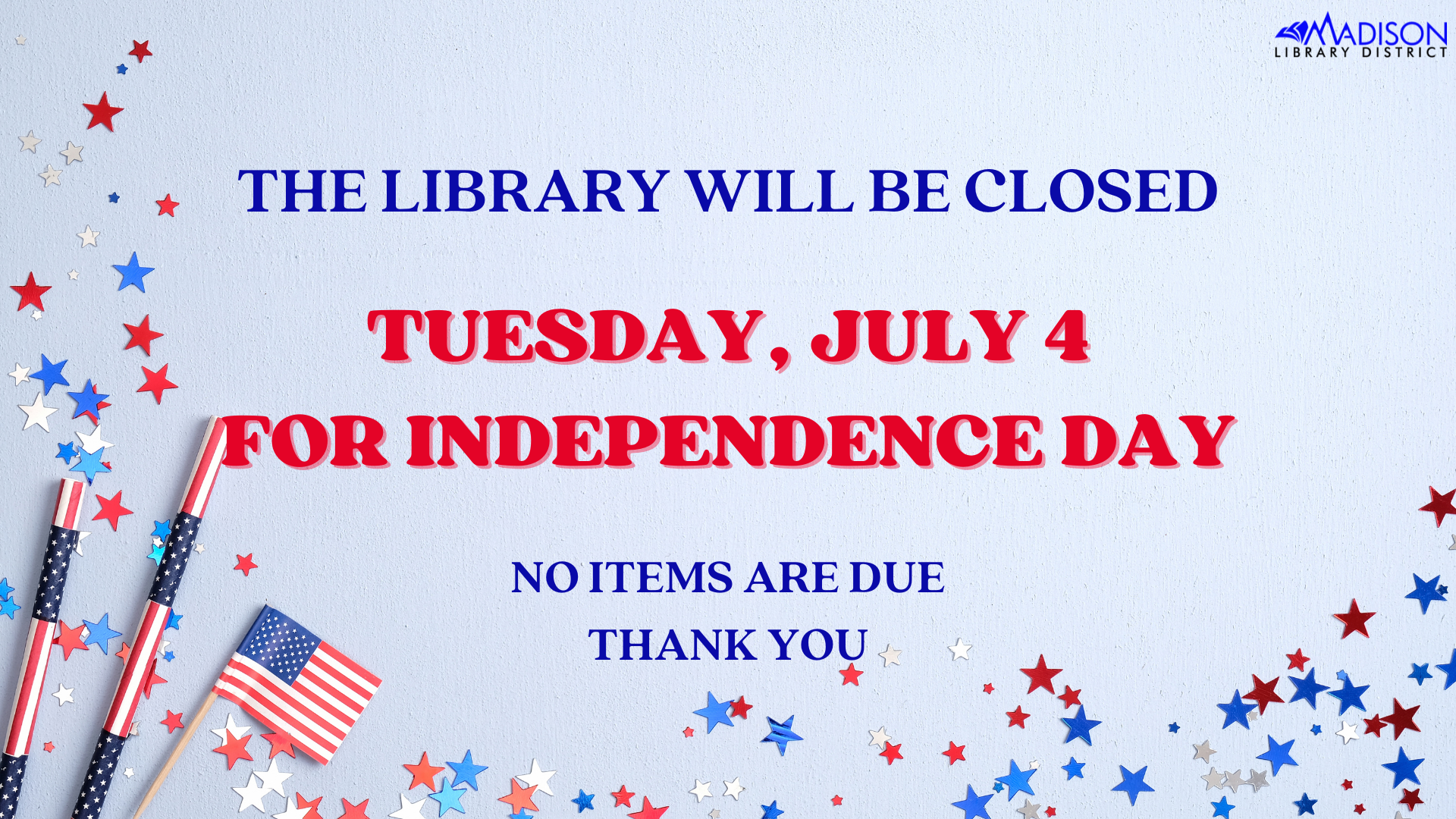 INDEPENDENCE DAY CLOSURE
The Library will be closed Tuesday, July 4th in observance of Independence Day.
No items will be due but the book drop will remain open. Thank you!
"ALL TOGETHER NOW" BLOCK PARTY
This is the Block Party everyone will be talking about this summer! Inspired by our summer reading theme "All Together Now", we'll have lawn games from all over the world, food trucks to fill any craving, a climbing wall and bounce houses, plus international performers including Footworks Dance Studio, the Yellowstone Brass, Amelat Dance Company, and Proform Airborne Jump Rope. There'll be something for everyone at all ages. Don't miss out! The celebration begins July 8th 5:00-8:00 P.M. on the field next to the library.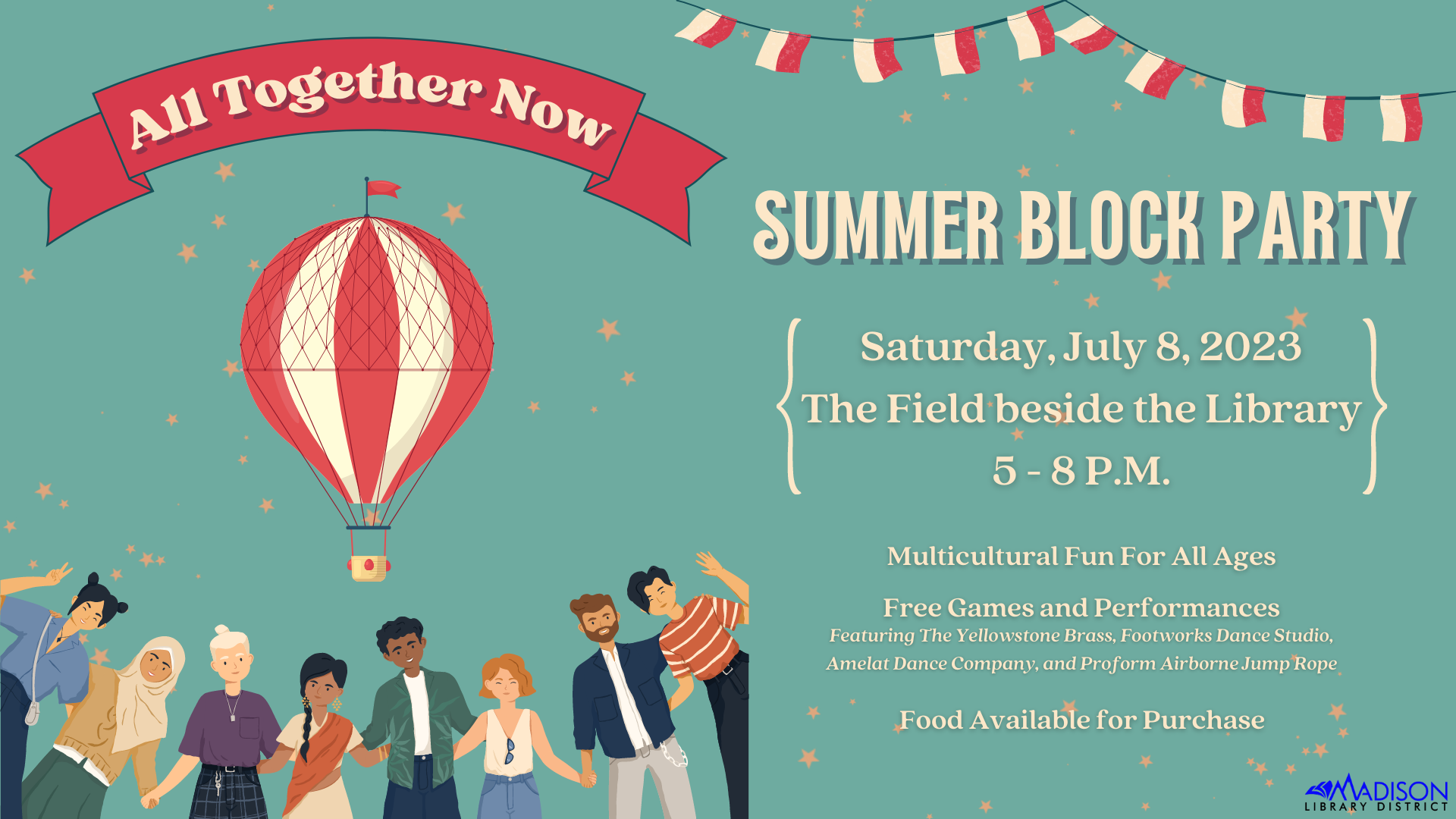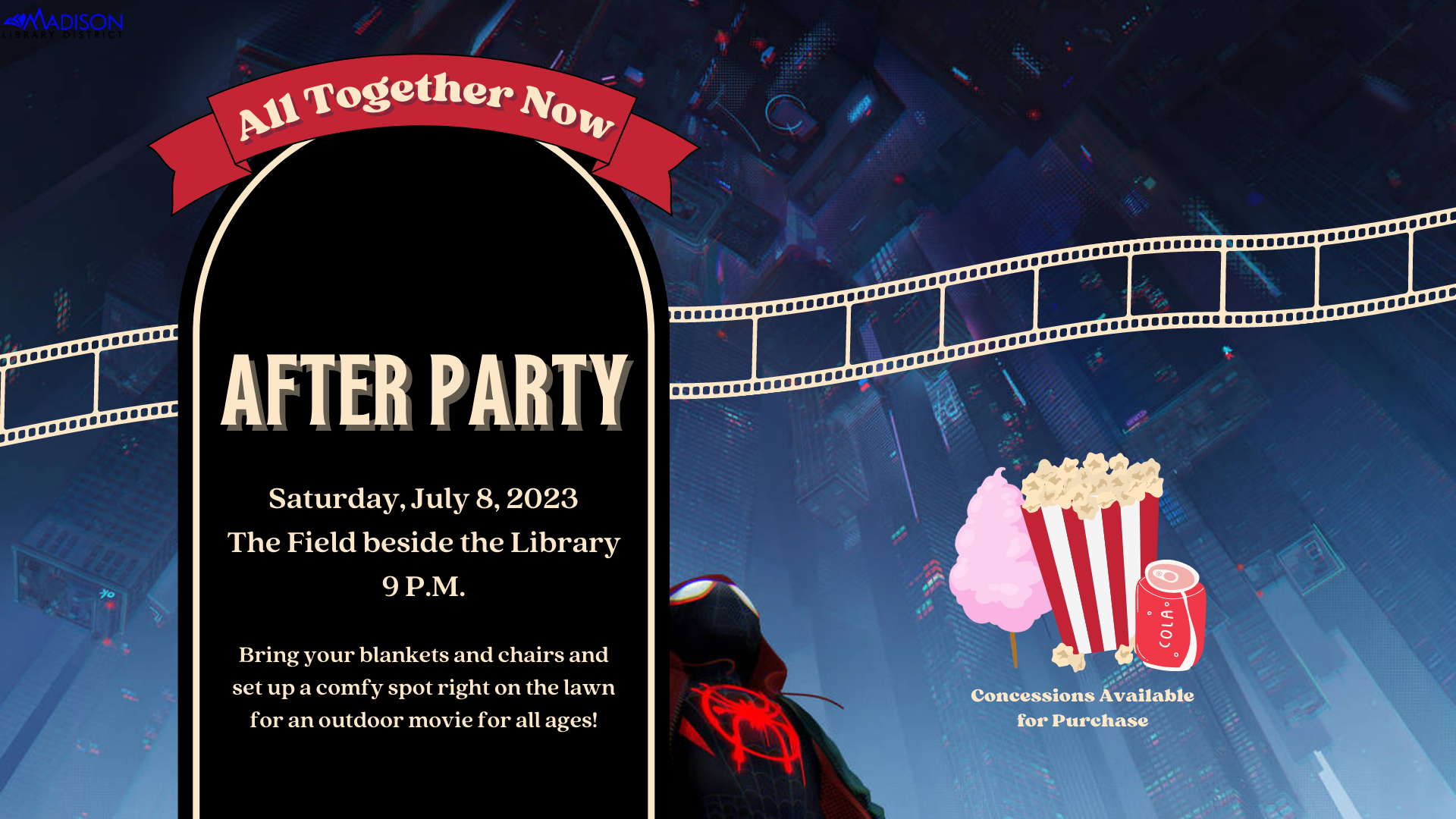 "ALL TOGETHER NOW" AFTER PARTY

Stay after the Block Party on July 8 for an outdoor movie experience that starts at 9 P.M.!
Bring your blankets and chairs and set up a comfy place right on the lawn. Enjoy a "Spidey" movie for the whole family!

Concessions will be available for purchase.
CREATIVE WRITING CLUB
Share your writing with other storytelling enthusiasts or join to make friends! Join the Creative Writing Club for ages 18+. We will share our favorite piece and talk about why writing is our passion.
Wednesdays, July 12 & 26 at 6:00 P.M.
in the Community Room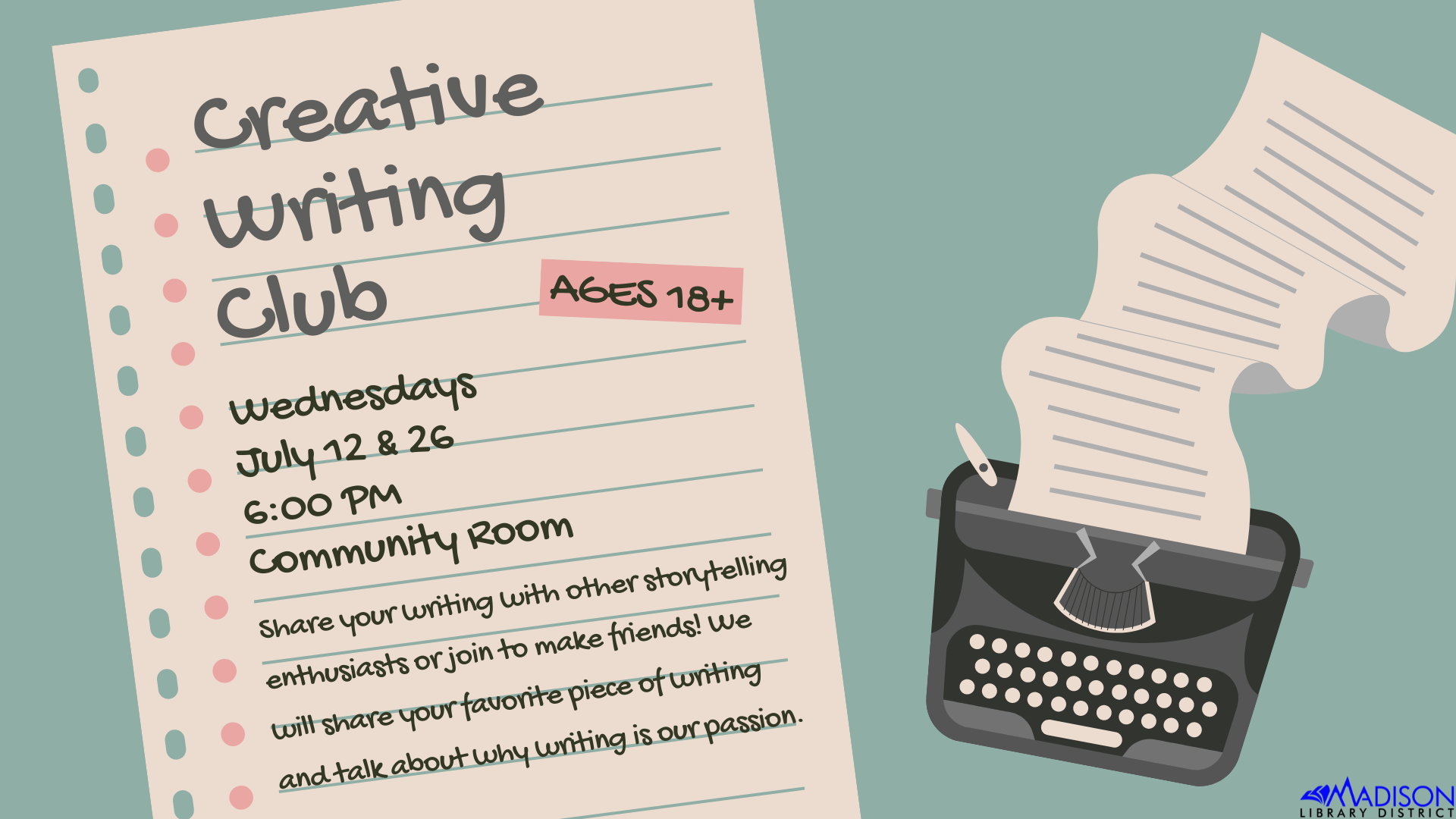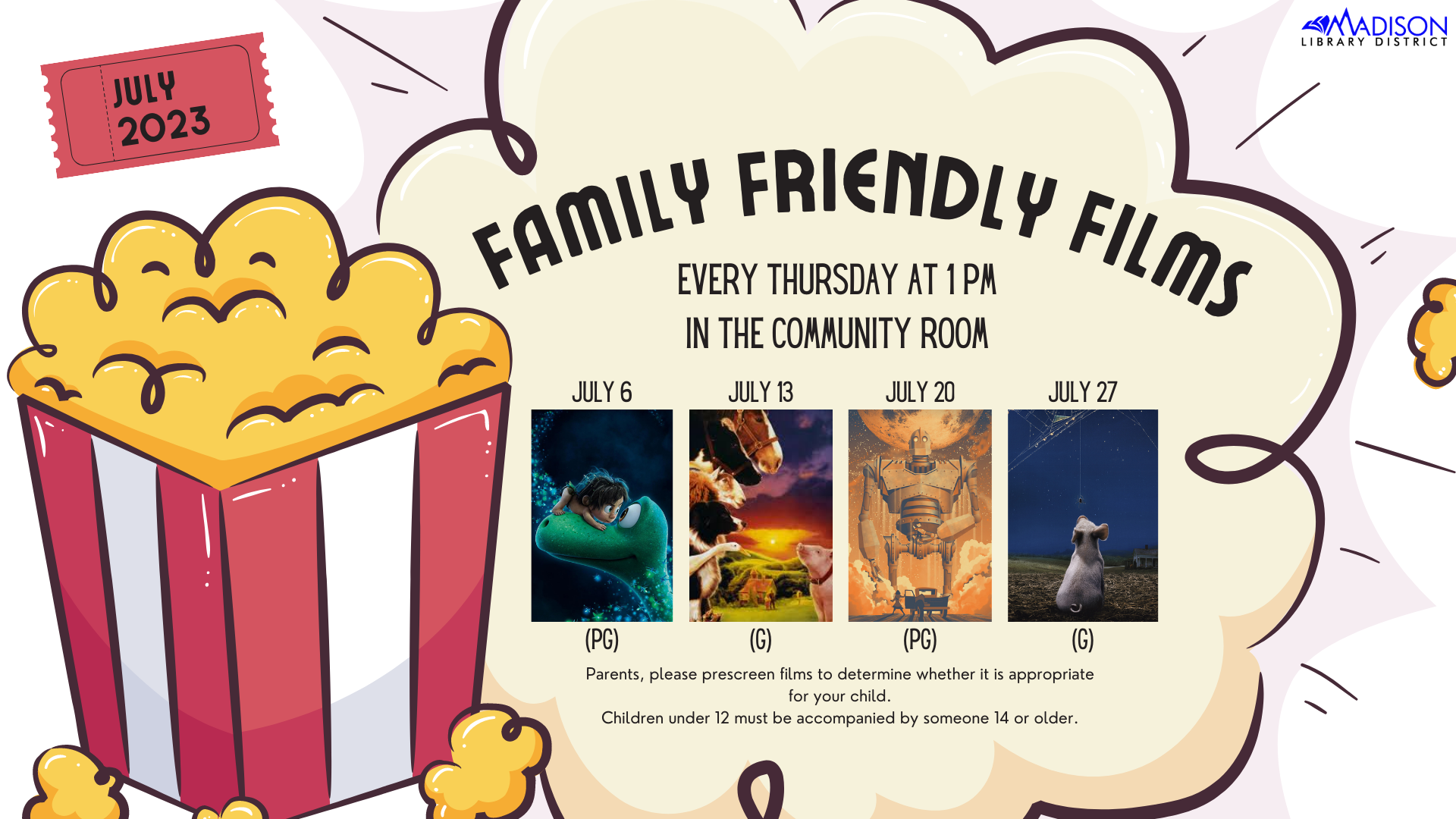 FAMILY FRIENDLY FILMS
Free movies for the whole family!
Thursdays at 1 P.M.
in the Community Room
Parents, please prescreen films to determine if they are appropriate for your child. Children under 12 must be accompanied by someone 14 or older.