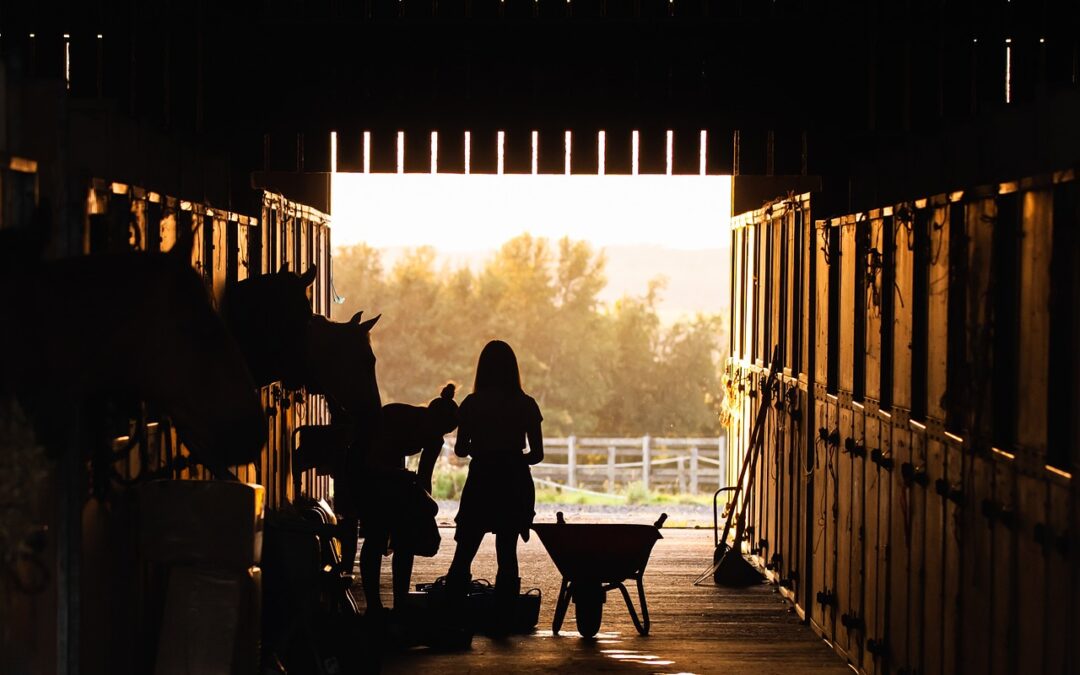 Let's go to the farm and visit the animals! We live in a rural area with a lot of farm animals, so it is possible to get up close and personal with chickens, sheep, pigs, goats, and cows. If you have an opportunity, visit a farm or a fair and talk about the products animals provide, how the animals can "help" each other on the farm, and how to properly care for an animal.
Join us Tuesdays, and Wednesdays at 10:30 a.m. or Tuesdays at 6:30 p.m. in the Community Room.
Ages 2-5
Sing, Talk, Read, Write, Play
Tip
Children hear a letter sound most easily at the beginning of a word. When several words have the same beginning, it is called alliteration. A fun way to help children recognize beginning sounds is with tongue twisters. Hearing and saying tongue twisters help develop your child's phonological awareness. Hearing the smaller sounds in words helps with later reading. Let's try a tongue twister now.
Activity
Recite a tongue twister with your child, going slowly first and then faster.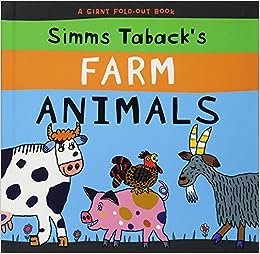 Simms Taback's Farm Animals by Simms Taback
Caldecott award-winning illustrator Simms Taback adds Farm Animals to his best-selling City Animals and Safari Animals series. Just like the other books, Farm Animals is a guessing game. Turn the page for your first clue: "I have curly hair." Open the flap and you'll see another clue: "I say "Baa." Open one more and you'll see the answer to the riddle: "I'm a lamb." It's a fun, interactive book featuring five barnyard favorites (hen, goat, cow, lamb and donkey) in Taback's signature bold and bright style.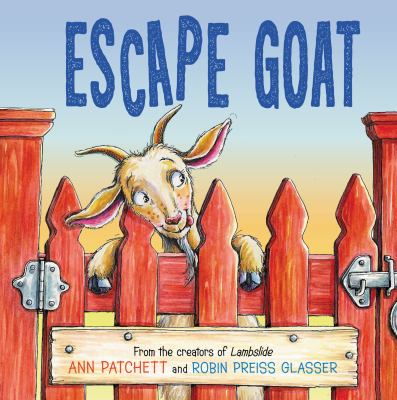 Escape Goat by Ann Patchett
From the creators of Lambslide, comes a hilarious children's story about a scapegoat who escapes blame just in time. The Farmer family has a big problem! Every day their goat escapes, and every day, Mr. Farmer brings him back. So when things start to go awry on the farm, it must be the goat's fault. Who's to blame when Mrs. Farmer's petunias are trampled? Or when all the cupcakes for Archie's party disappear? And when the whole bucket of paint is spilled? Of course, everyone blames the goat! But is it really his fault? Find out in this epic collaboration between Ann Patchett and Robin Preiss Glasser, who create this perfect picture book about telling the truth.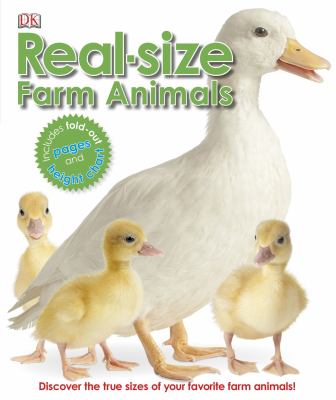 Real-size Farm Animals by Maire Greenwood
Children will delight in seeing a calf, duckling, sheepdog, barn owl, piglets, chicks, and other farm inhabitants as they learn more about how the animals behave – whether feeding, playing, or just snuggling close to their moms and dads. With fold-out flaps, each spread in Real-Size Farm Animals presents a stunning photograph of a farm animal at its true size.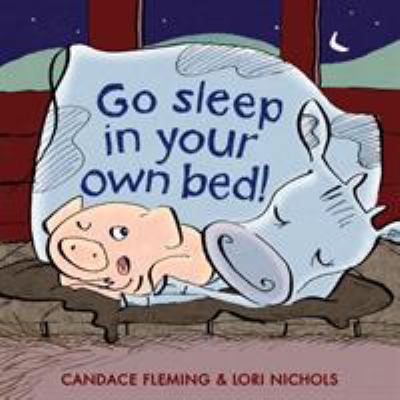 Go Sleep in Your Own Bed! by Candace Fleming
When Pig plops into his sty at bedtime, he finds Cow sleeping there and must send her off to her stall, setting off a chain reaction of animals being awakened to move to their own beds.
Songs, Rhymes, and Fingerplays
The Friendly Farmer Fished
The friendly farmer fished for
French fries in fragrant flower field.
He fished for French fries on a Friday,
but only found four flattened wheels
Harold, The Happy Horse
Harold was a happy horse
when hobbling through the hay, of course.
Until he hopped on hefty hen who hollered,
"Hey! You're in my pen!"
Grandpa's Farm
(CHORUS)
Oh we're on our way we're on our way,
on our way to Grandpa's farm.
We're on our way, we're on our way,
on our way to Grandpa's farm.

Down on Grandpa's farm there is a big brown cow,
Down on Grandpa's farm there is a big brown cow.
The cow she makes a sound like this: Moo! Moo!
The cow she makes a sound like this: Moo! Moo!

(CHORUS)

Down on Grandpa's farm there is a little red hen…
Down on Grandpa's farm there is a little white sheep…
Down on Grandpa's farm there is a big black dog….
Down on Grandpa's farm there is a big brown horse… 
Open up the barn door
Open up the barn door, the spring goes "Boink."
There's a pig in the barn, saying, "Oink, oink, oink."
Open up the barn door before the clock strikes two.
There's a cow in the barn, saying, "Moo, moo, moo."
Open up the barn door, it's a sunny day.
There's a horse in the barn, saying, "Neigh, neigh, neigh."
Open up the barn door, singing, "Tra-la-la."
There's a goat in the barn, saying, "Blaa, blaa, blaa."
Open up the barn door, while the sky is blue.
There's a rooster in the barn, saying, "Cock-a-doodle-do!"
Credit: Storytime Katie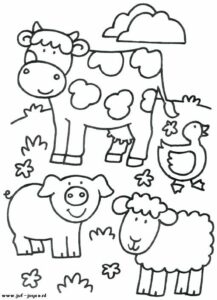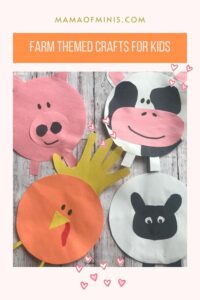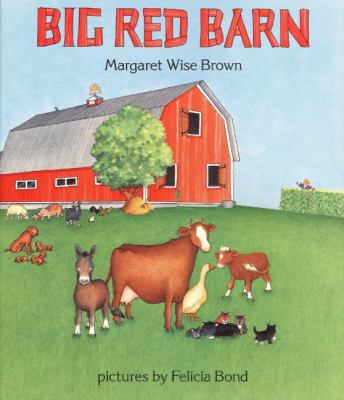 Big Red Barn by Margaret Wise Brown
Rhymed text and illustrations introduce the many different animals that live in the big red barn.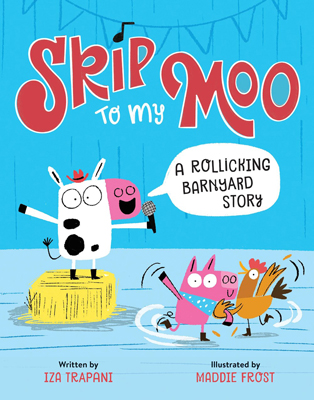 Skip to My Moo: A Rollicking Barnyard Story by Iza Trapani
Set to the popular song, "Skip to my Lou," a cow calls out different square dance moves and invites the others to skip to his moos.
On the Farm, At the Market by G. Brian Karas
On the farm, workers pick vegetables, collect eggs, and make cheese. At the market the next day, the workers set up their stands and prepare for shoppers to arrive. Amy, the baker at the Busy Bee Café, has a very special meal in mind–and, of course, all the farmers show up at the café to enjoy the results of their hard work.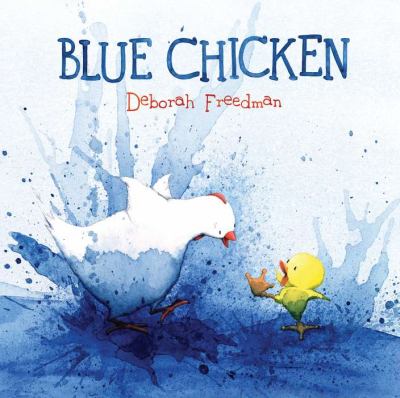 Blue Chicken by Deborah Freedman
An enterprising chicken attempts to help an artist paint the barnyard and accidentally turns the whole picture blue.