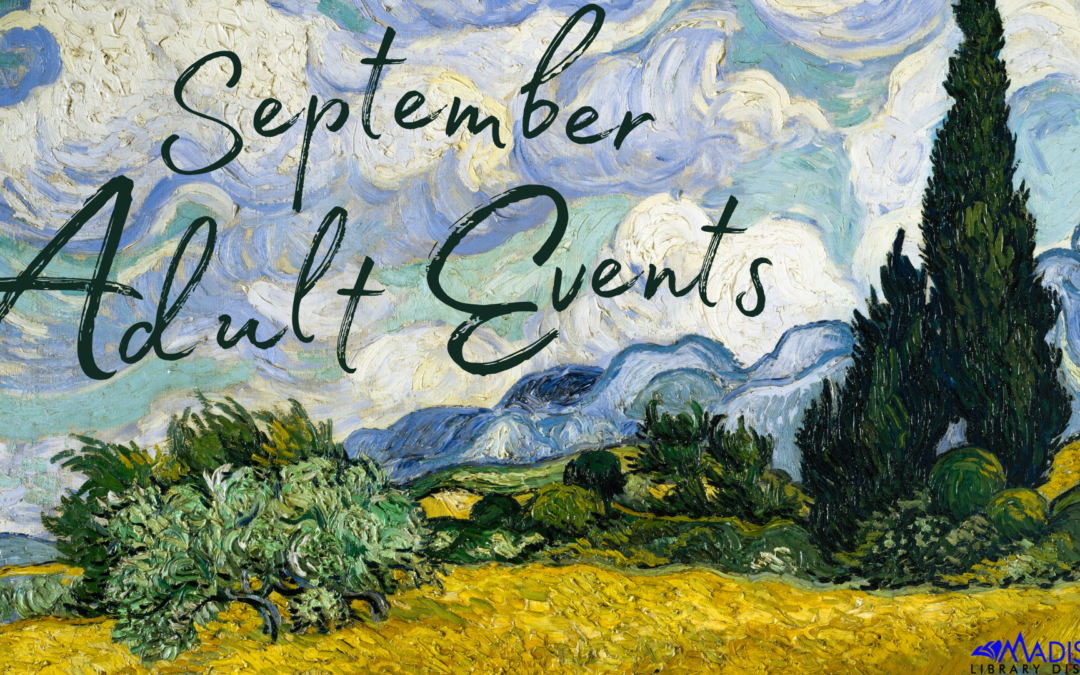 Take a Break and join our adult book club on Sept. 21 at 6:30 PM! Ages 18+ will meet in the Community Room to discuss Jane Austen's classic, Sense and Sensibility.
Friday, September 15 is Adult Makers! We will be making noodles from around the world, including spaetzle, potato gnocchi, and dressed up ramen! Ages 18 and older are invited to join us in the Community Room kitchen at 7 PM. Please RSVP so we have a headcount to provide ingredients for. 
Share your writing with other storytelling enthusiasts and make new friends! Join the Creative Writing Club for ages 18+. We will share our favorite piece and talk about why writing is our passion. This month we will have a special Q&A with authors Sian Ann Bessey and Traci Hunter Abramson on September 13! Meetings are every second and fourth Wednesday of the month at 6 PM in the Community Room.
Free Family Films for all ages! Fridays at 3:30 PM in the Community Room! Sept. 1 is Fly Away Home (PG) and Sept. 15 is The Fox and the Hound (G). Children under 12 must be accompanied by someone 14 or older. Parents, please prescreen films to determine if it is appropriate for your child.
Family Storytelling Night
Join us for Family Storytelling Night®, a highly interactive family literacy and engagement event hosted by down-to-earth dad, Patrick Mitchell. Parents will learn a storytelling method (without books) to enhance literacy nightly at home all year long. You'll also celebrate individual, family, and community history, heritage, culture, and language along the way. Refreshments will be provided at the beginning of the evening. Families with children of all ages are welcome. Monday, Sept. 25 at 4:30 PM in the Community Room.
Sign up now to take part in the Library's October 16 Open Recital! All instruments, ages, and skill levels are invited to share their artistic abilities with our community. We look forward to hearing you perform!
 The Library will be closed Monday, Sept. 4, 2023 for Labor Day. No items are due but the book drop will remain open. Thank you!
The Library will be closed Thursday Sept. 28th through Saturday the 30th for Staff Development and Building Maintenance. No items are due. Thank you!