June Kids and Tween Activities
SPECIAL STORY TIME

Join us for a special story time with local author Ruth Nielson! She is the author and illustrator of I Am Remarkable: A Journey of Self-Discovery. Ruth will lead our little ones in a yoga session, so please bring a towel or mat for your child to participate! 
Tuesday, June 13 at 10:30 A.M. or 6:30 P.M. or
Wednesday, June 14 at 10:30 A.M.
in the Community Room
For ages 2-5
SUMMER STEM
Summer STEM at your Library is here! Each Tuesday in June we will have activities that develop science, technology, engineering, and math skills.
June 13: Friends Who Love Physics Lab! Sponsored by Madisonhealth. This activity will be an hour longer, from 2-4 P.M.
June 20: Star Wars Friends Forever. Kids 6-8 years old will make light sabers and Star Wars bookmark friends. Kids 9-11 will make a Baby Yoda friend.
June 27: LEGO Club! Ages 6-18 are welcome to help us recreate Rexburg out of LEGOS!
Tuesdays from 2-3 P.M. in the Community Room
For ages 6-11
Summer STEM is made possible with the help of Idaho Commission for Libraries, Institute of Museum and Library Services, and Idaho STEM Action Center.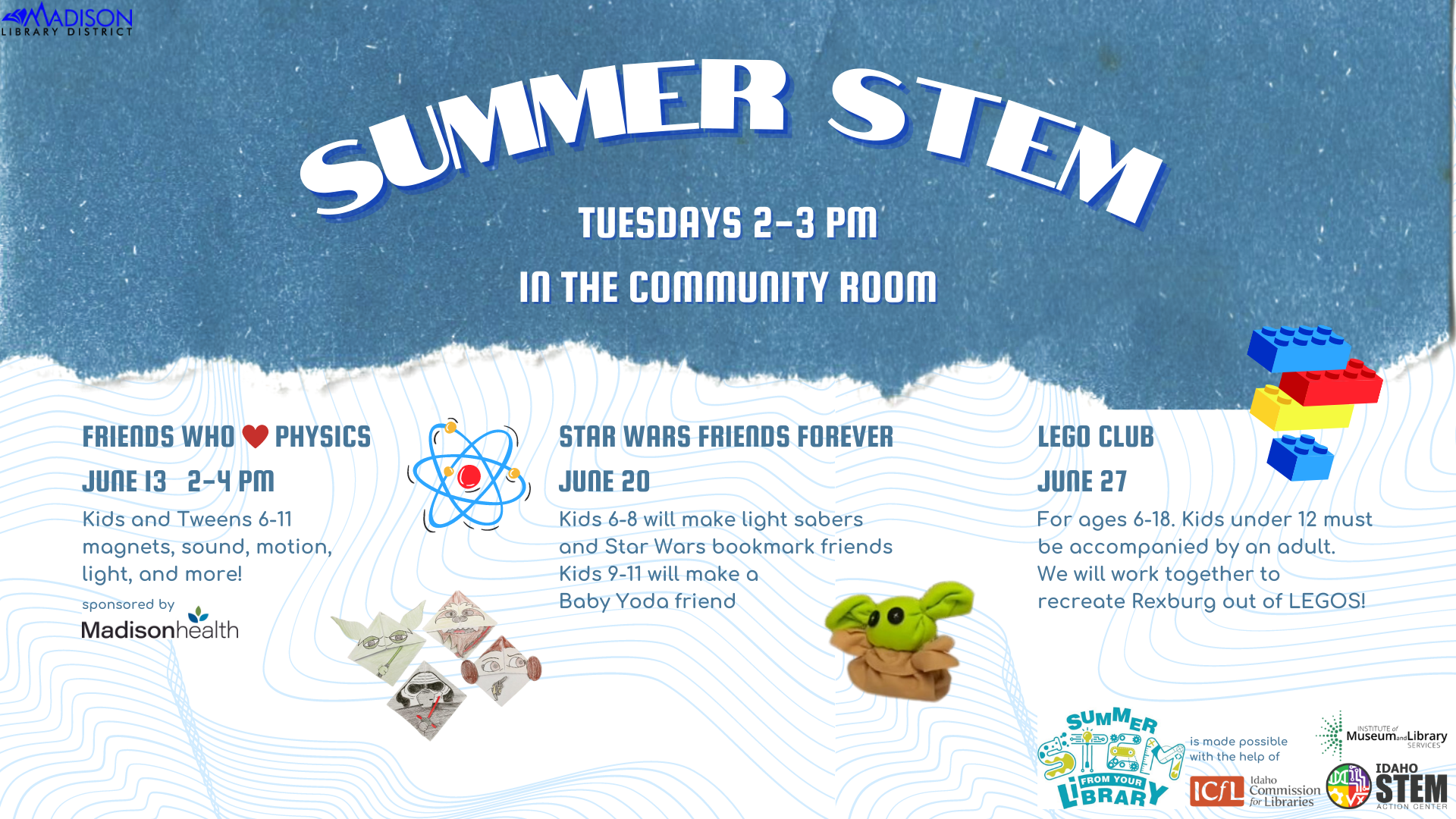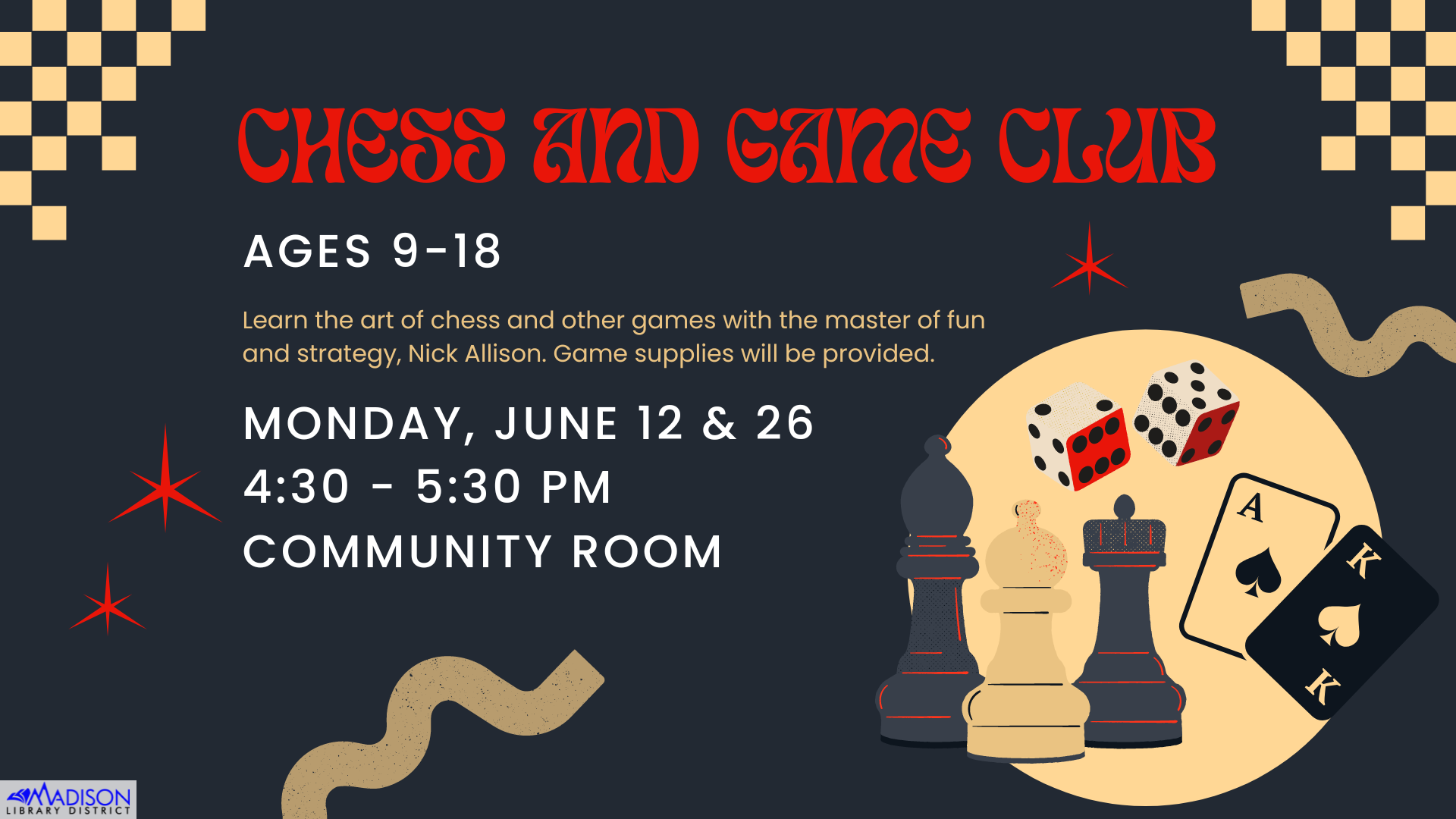 CHESS AND GAME CLUB
Learn the art of chess and other games from the master of fun and strategy, Nick Allison. Game supplies will be provided.
Mondays, June 12 & 26 from 4:30-5:30 P.M. in the Community Room.
For ages 9-18.

JUNETEENTH CLOSURE
The Library will be closed Monday, June 19 in observance of Juneteenth.
No items will be due but the book drop will remain open. Thank you!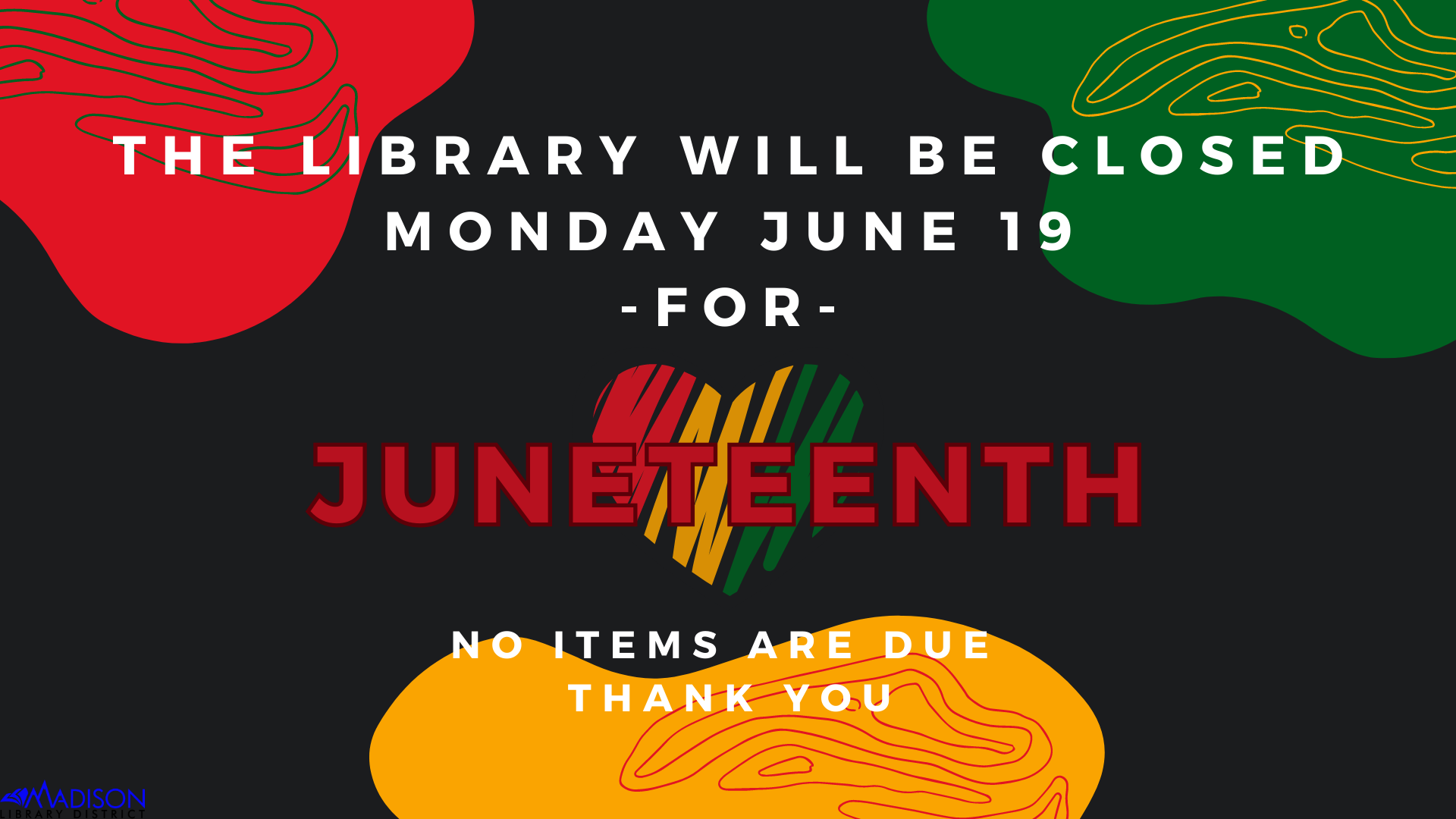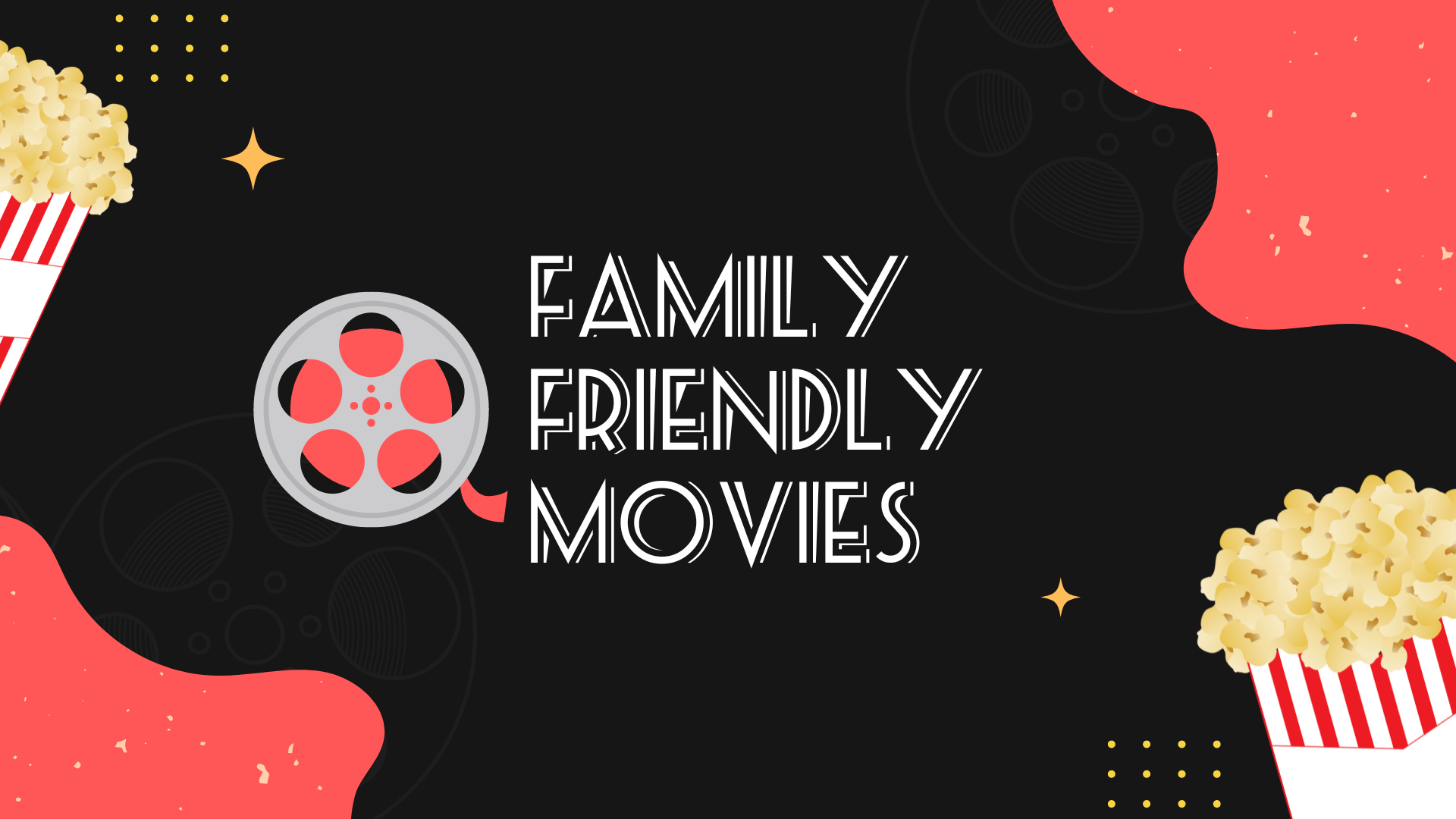 FAMILY FRIENDLY FILMS

Enjoy free movies for the whole family at the Library!
June 14: Harry Potter and the Sorcerer's Stone (PG)
June 21: My Neighbor Totoro (G)
June 28: Wreck-It Ralph (PG)
Wednesdays at 1 P.M.
in the Community Room