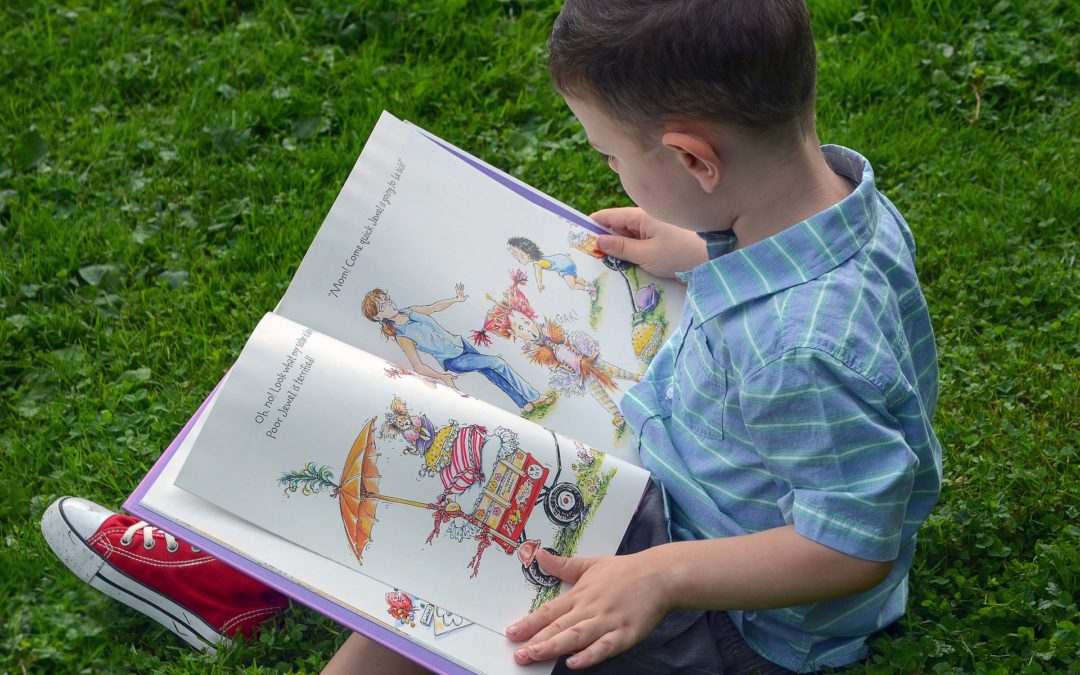 Storytime: Something NEW, Just for YOU! in November
For the last storytime of each month, we will present books that are "new" to our library, and perhaps new to you! Here are four of our favorites with an activity to go with each one of them. Enjoy!
Join us Tuesdays, and Wednesdays at 10:30 a.m. or Tuesdays at 6:30 p.m. in the Community Room.
Ages 2-5
Sing, Talk, Read, Write, Play
Tip
Pretending fosters your child's imagination. If you sing "I'm a Little Teapot" at home and you have a teapot, show it to your child and ask, "Where is the handle?" "Where is the spout?" Pretend to drink a cup of tea together and discuss what it tastes like.
Activity
If you have a teapot, show it to your child and describe how it looks. Then sing the song. 
I'm a little teapot short and stout. (Stand up and bend knees.)
Here is my handle, here is my spout. (Hand on one hip; hold other hand out to side.)
When I get all steamed up, hear me shout, (Wiggle.)
"Just tip me over and pour me out." (Lean in the direction of your spout.)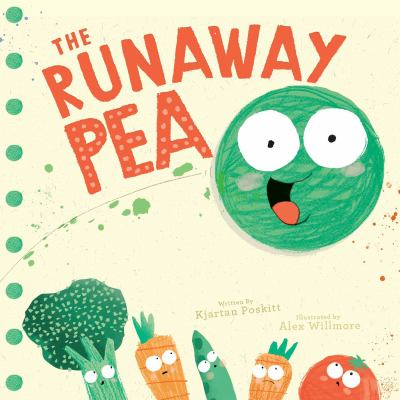 The Runaway Pea by Kjartan Poskitt
The Runaway Pea wants an amazing adventure. But will he survive the dangers of the dog bowl, the mousetrap, and the toaster's fiery depths? Or will he meet his unhaPEA end?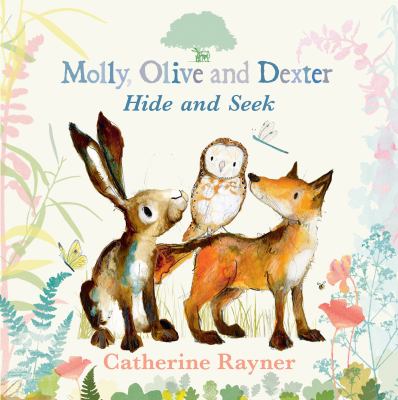 Molly, Olive and Dexter Play Hide-and-Seek by Catherine Rayner
Meet Molly the hare, Olive the owl, and Dexter the fox, three friends who live near the oak tree at the edge of the meadow. Hide-and-seek is Molly's favorite game, but things aren't going her way. For starters, Olive and Dexter don't seem to know the rules. And when Molly shows her friends how to play properly, they hide a little too well. Set in a delicately rendered pastoral world of soft color and shimmering line, here is a picture book that tackles outsize toddler emotions with sensitivity and whimsy. Make way for the singular Molly, Olive, and Dexter–ready or not, here they come!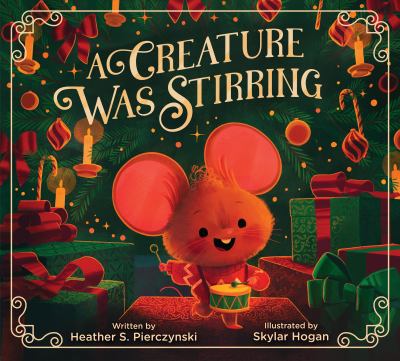 A Creature Was Stirring by Heather S. Pierczynski
A young mouse refuses to go to sleep. "Go to bed," whispers the cat. "It's the night before Christmas." But, despite the unseen narrator's assertion that "not a creature was stirring," wide-eyed, big-eared Mouse is far too exuberant to snooze. He proceeds to ride a tricycle around the tree, crack nuts, and nibble cookies. Tiny vignettes depicting his Yuletide antics are followed by a full-page spread in which Mouse rushes out onto a snow-filled street with a full marching band. As he makes merry, everyone–from the house to the city to the whole world–exhorts him to "GO TO BED." So he does…but not for long. He just can't sleep! Hopping aboard the Christmas train, he crashes into Santa himself! Can Santa convince our hero to finally head to bed? In this irresistible holiday tale inspired by The Night Before Christmas, the author and illustrator reveal why only a mouse is singled out within the original holiday poem by Clement Clarke Moore.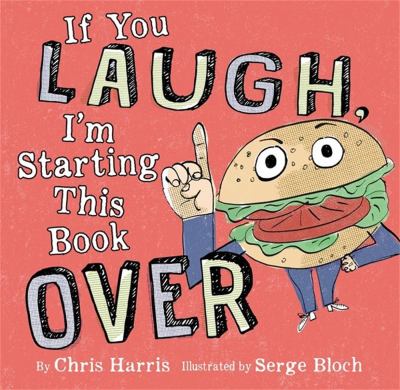 If You Laugh, I'm Starting This Book Over by Chris Harris
Readers are challenged not to laugh in a series of increasingly hilarious prompts and jokes that lead to a serious message about the pleasures of laughter
Songs, Rhymes, and Fingerplays
Two Little Green Peas
Two little green peas sleeping in a pod,
One named Tess and the other named Todd.
Fall asleep Tess, fall asleep Todd
Wake up Tess, wake up Todd!
Two little green peas sitting in a pod,
One named Tess and the other named Todd.
Run away Tess, run away Todd
Come back Tess, come back Todd!
Two little green peas planted in a dirt clod,
One named Tess and the other named Todd.
Shooting roots Tess, shooting roots Todd
Grow up Tess, grow up Todd!
Olive and Dexter, Where Can You Be?

Olive and Dexter, where can you be?
Are you behind the _________ tree?
5, 4, 3, 2… 1!
Ready or not, here we come!
Mason the Mouse
I'm Mason the Mouse and my ears flip and flap.
I can change my color when I hear a loud CLAP!
Shake My Sillies Out
I've gotta shake, shake, shake my sillies out
Shake, shake, shake my sillies out
Shake, shake, shake my sillies out
And wiggle my waggles away
I've gotta clap, clap, clap my crazies out
Clap, clap, clap my crazies out
Clap, clap, clap my crazies out
And wiggle my waggles away
I've gotta jump, jump, jump my jiggles out
Jump, jump, jump my jiggles out
Jump, jump, jump my jiggles out
And wiggle my waggles away
I've gotta yawn, yawn, yawn my sleepies out
Yawn, yawn, yawn my sleepies out
Yawn, yawn, yawn my sleepies out
And wiggle my waggles away
I've gotta shake, shake, shake my sillies out
Shake, shake, shake my sillies out
Shake, shake, shake my sillies out
And wiggle my waggles away
And wiggle my waggles away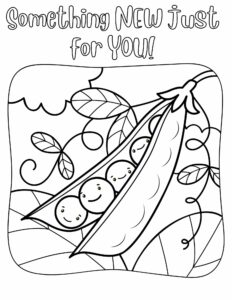 Something New Just For You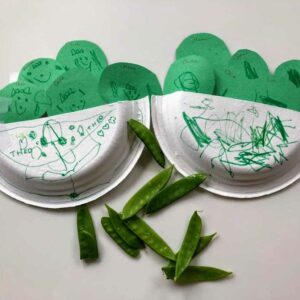 Peas in a Pod
Make a peapod full of peas