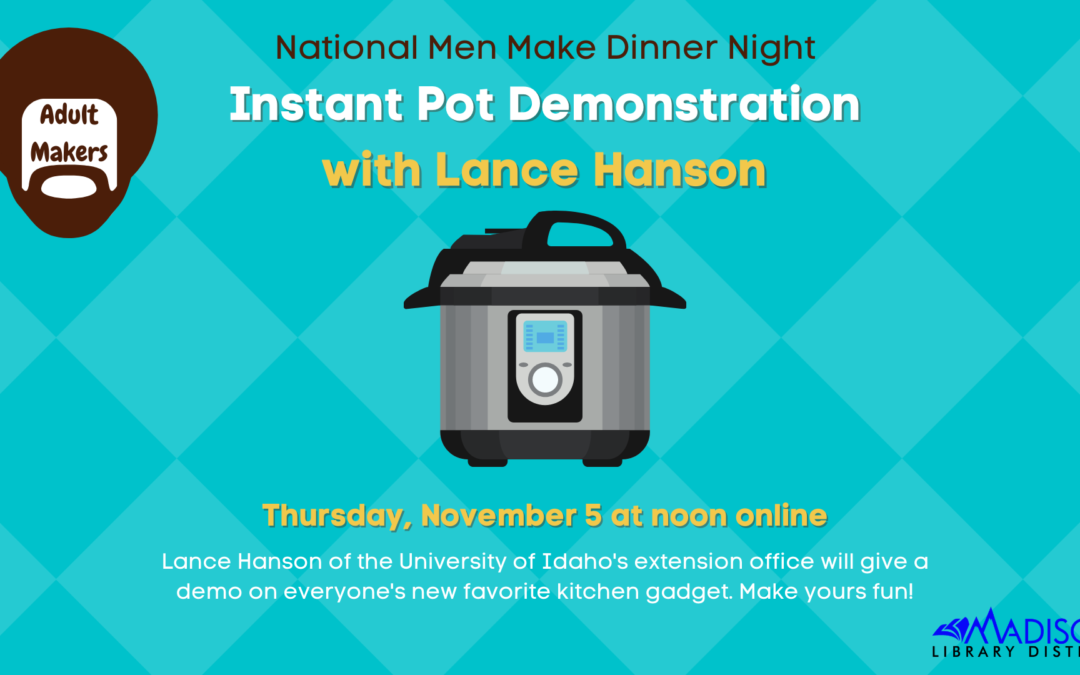 Upcoming November Adult Makers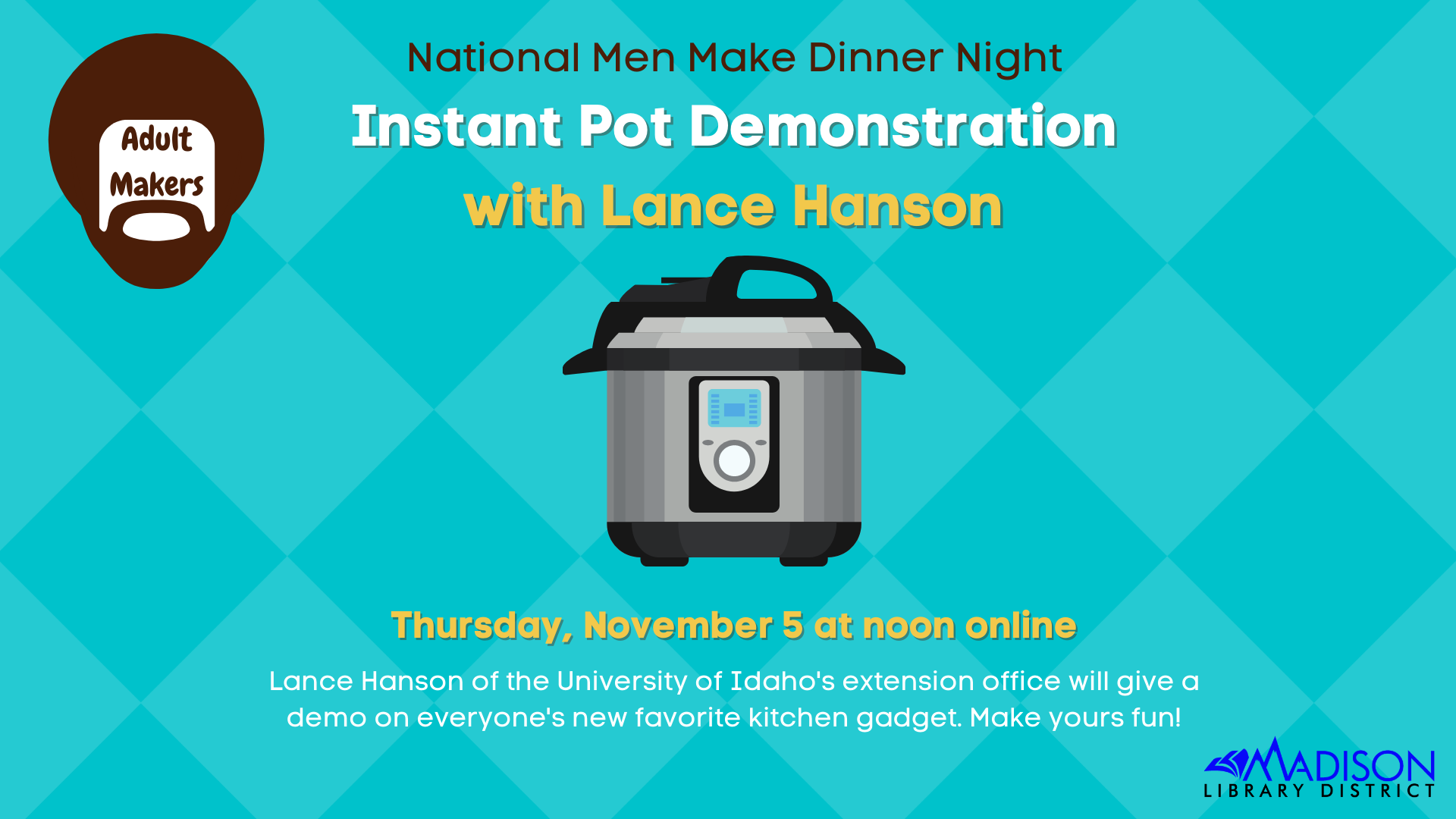 Celebrate National Men Make Dinner Night! Lance Hanson of the University of Idaho's extension office will give a demonstration on everyone's new favorite kitchen gadget, the Instant Pot. Get ideas on how to make yours even more fun!
The demo will be available on our website and YouTube channel starting from Thursday November 5 at noon.