NOVEMBER Adult Activities
FAMILY FRIENDLY FILM NIGHTS
Come watch a movie at the library! Every Tuesday at 4pm in the Community Room.
November 2nd: The Lego Movie
November 9th: Paw Patrol: The Movie
November 16th: Paddington
November 23rd: Finding Nemo
November 30th: The Peanuts Movie
Children under 12 must be accompanied by someone 14 or older.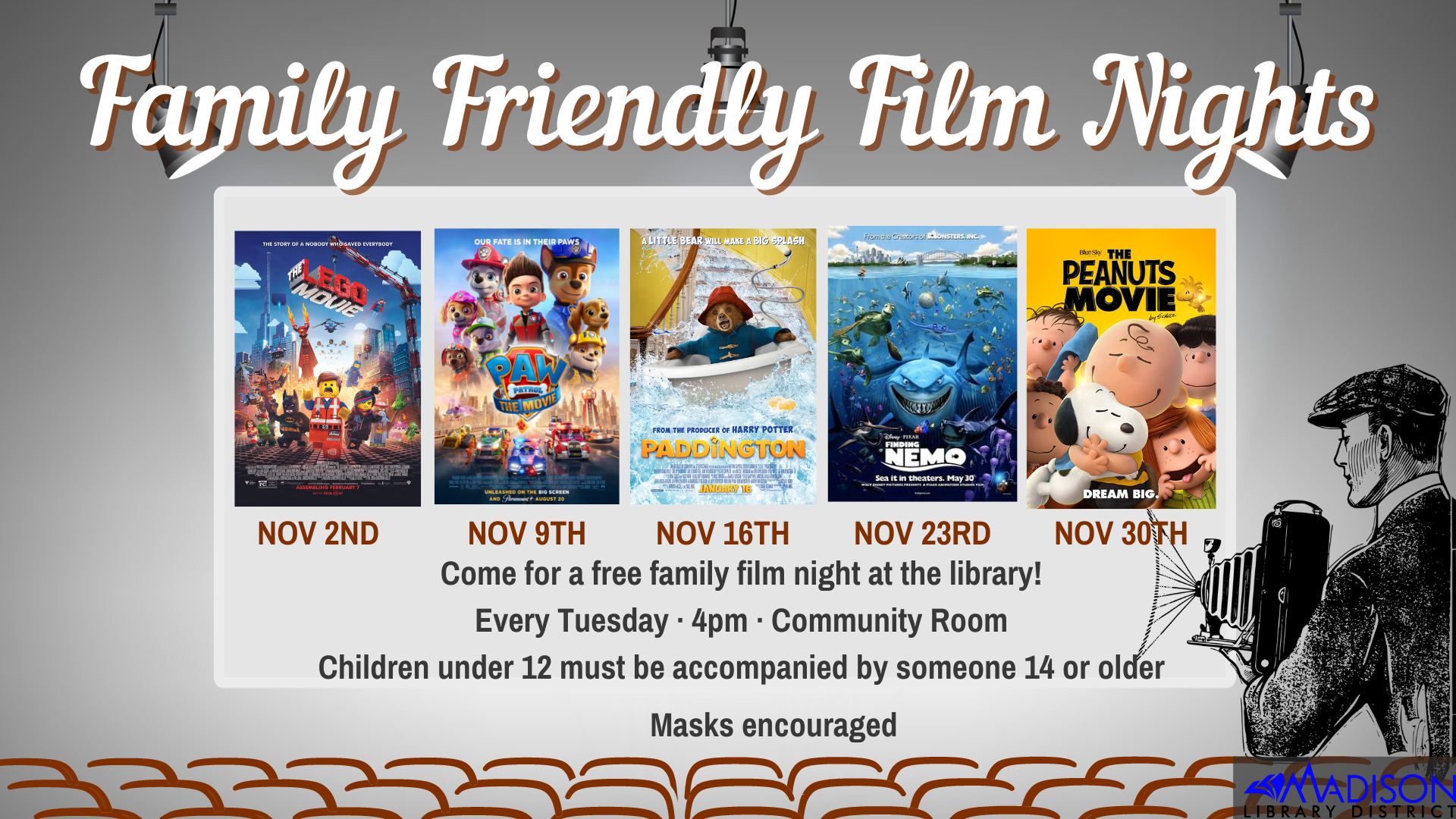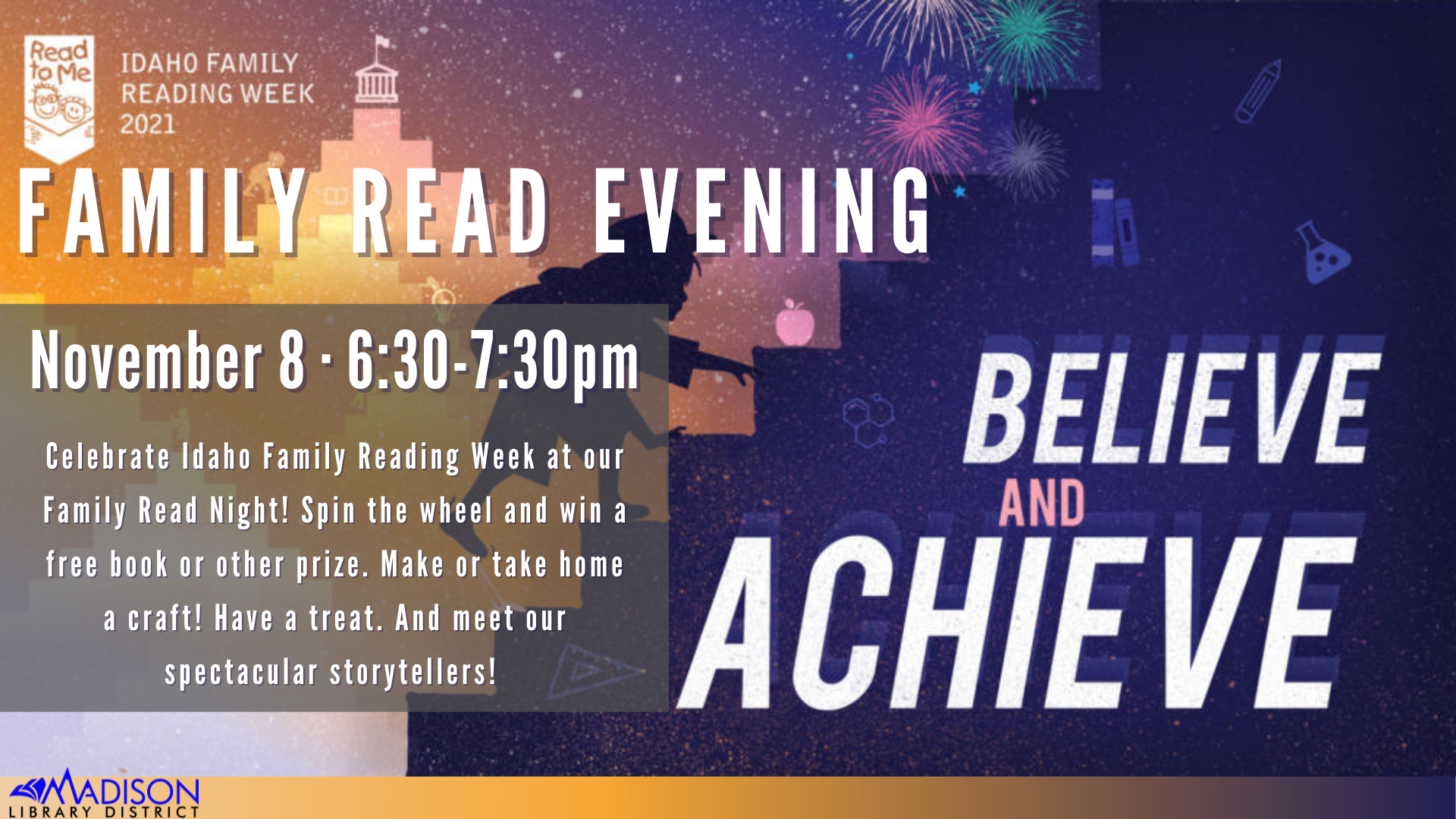 FAMILY READ EVENING
The Idaho Family Reading Week will be November 8-14. The theme is BELIEVE AND ACHIEVE! because anything is possible when reading is in your life. 
Celebrate with a night of storytelling, prizes, crafts, and all around fun. 
Monday November 8th from 6:30-7:30pm. For all ages.
ADULT BOOK CLUB

The book for November is The Westing Game by Ellen Raskin. From Goodreads:
"A bizarre chain of events begins when sixteen unlikely people gather for the reading of Samuel W. Westing's will. And though no one knows why the eccentric, game-loving millionaire has chosen a virtual stranger—and a possible murderer—to inherit his vast fortune, one thing's for sure: Sam Westing may be dead… but that won't stop him from playing one last game!"

Meet on Thursday November 18th at 6:30pm in the front foyer of the library. At the end of book club, you will meet with Books for Boys and Mother Daughter Book Clubs for some fun activities.
Pick up your book club copy at the Front Circulation Desk. While supplies last.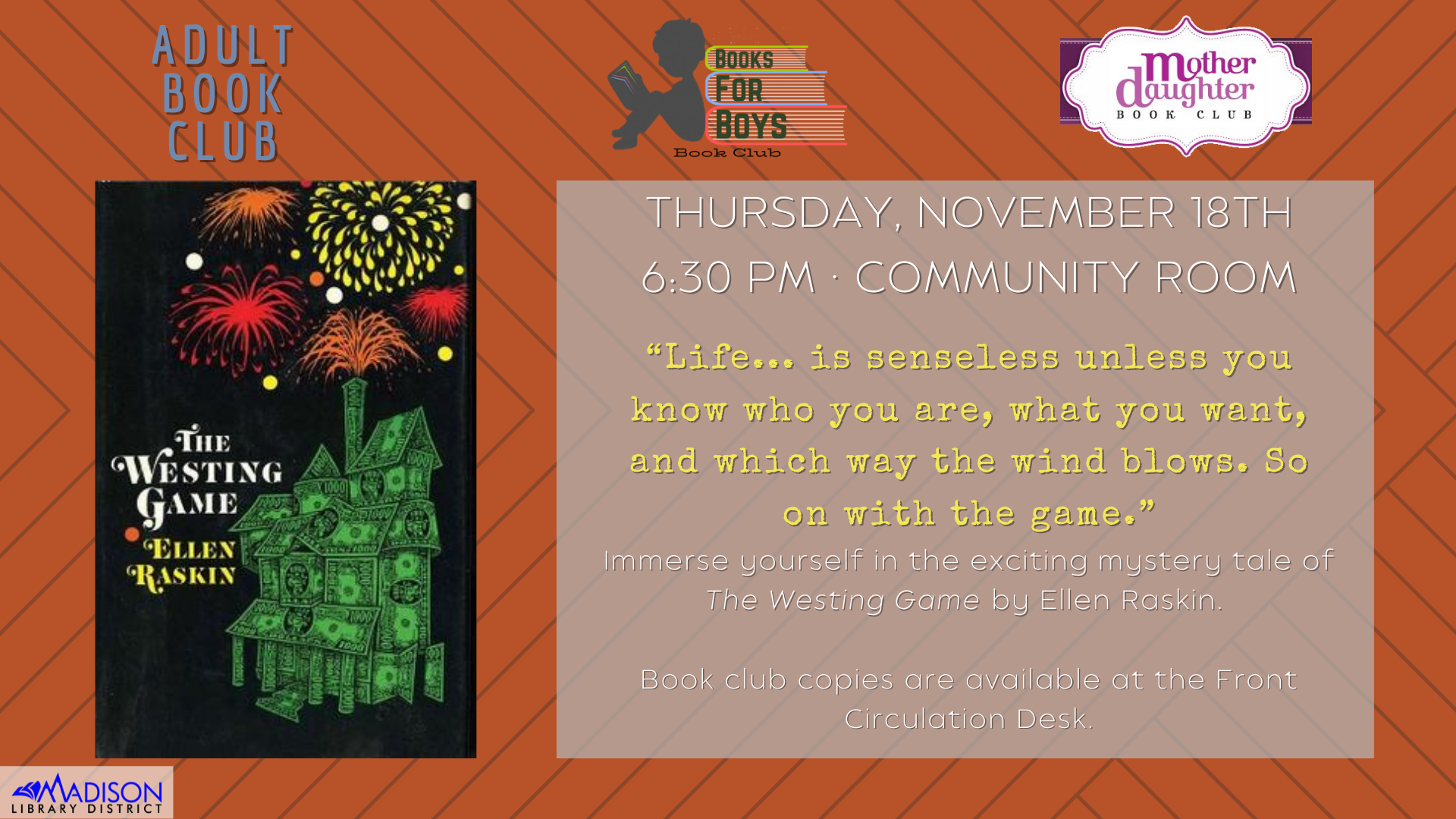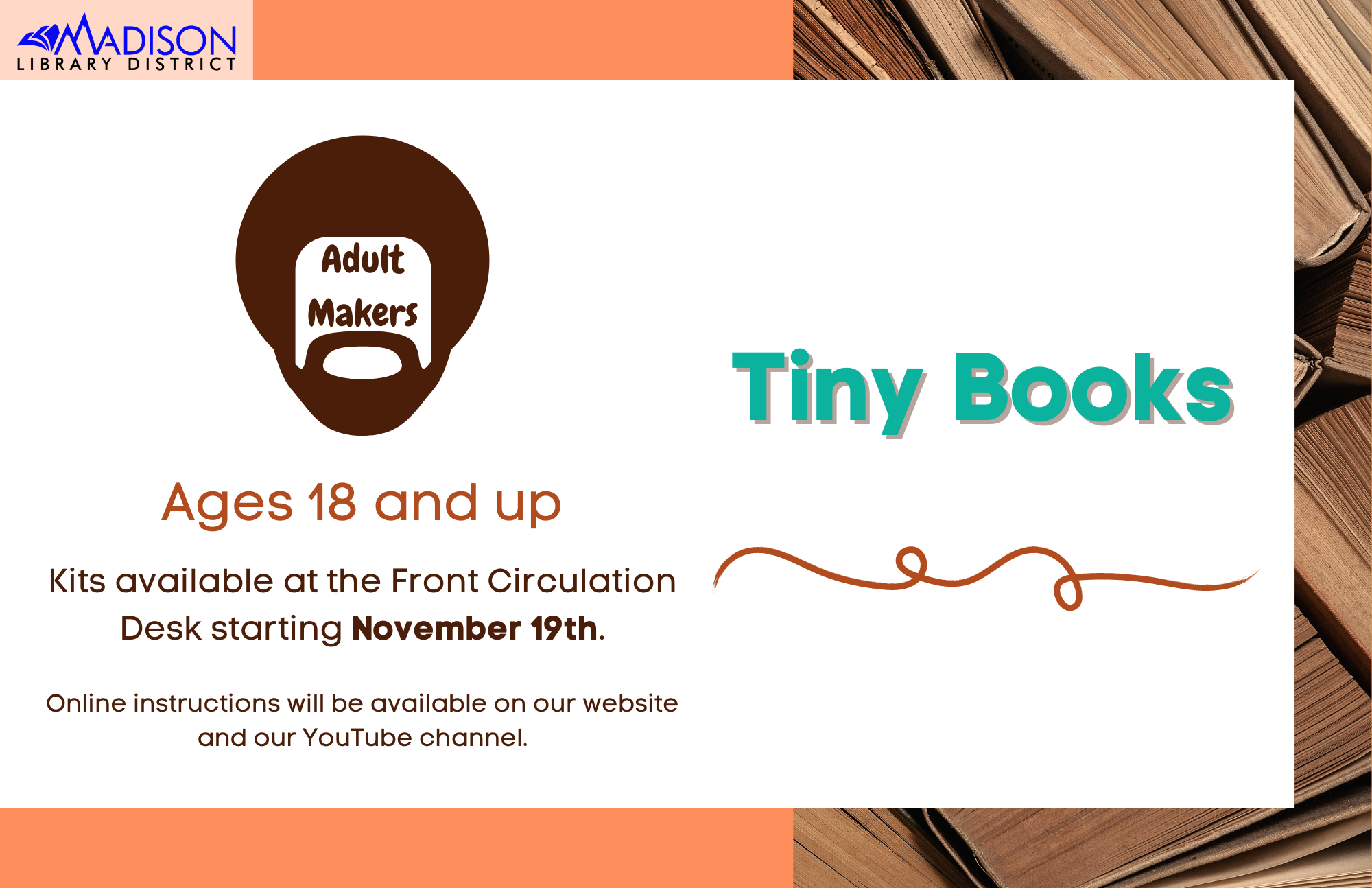 ADULT MAKERS
 
Take a kit home to make a tiny book! Kits available Friday November 19th while supplies last.
Instructions will be on our YouTube channel.
VETERAN'S DAY CLOSURE

The library will be closed Thursday November 11th in honor of Veteran's Day. No items will be due and the book drop will remain open.
Thank you.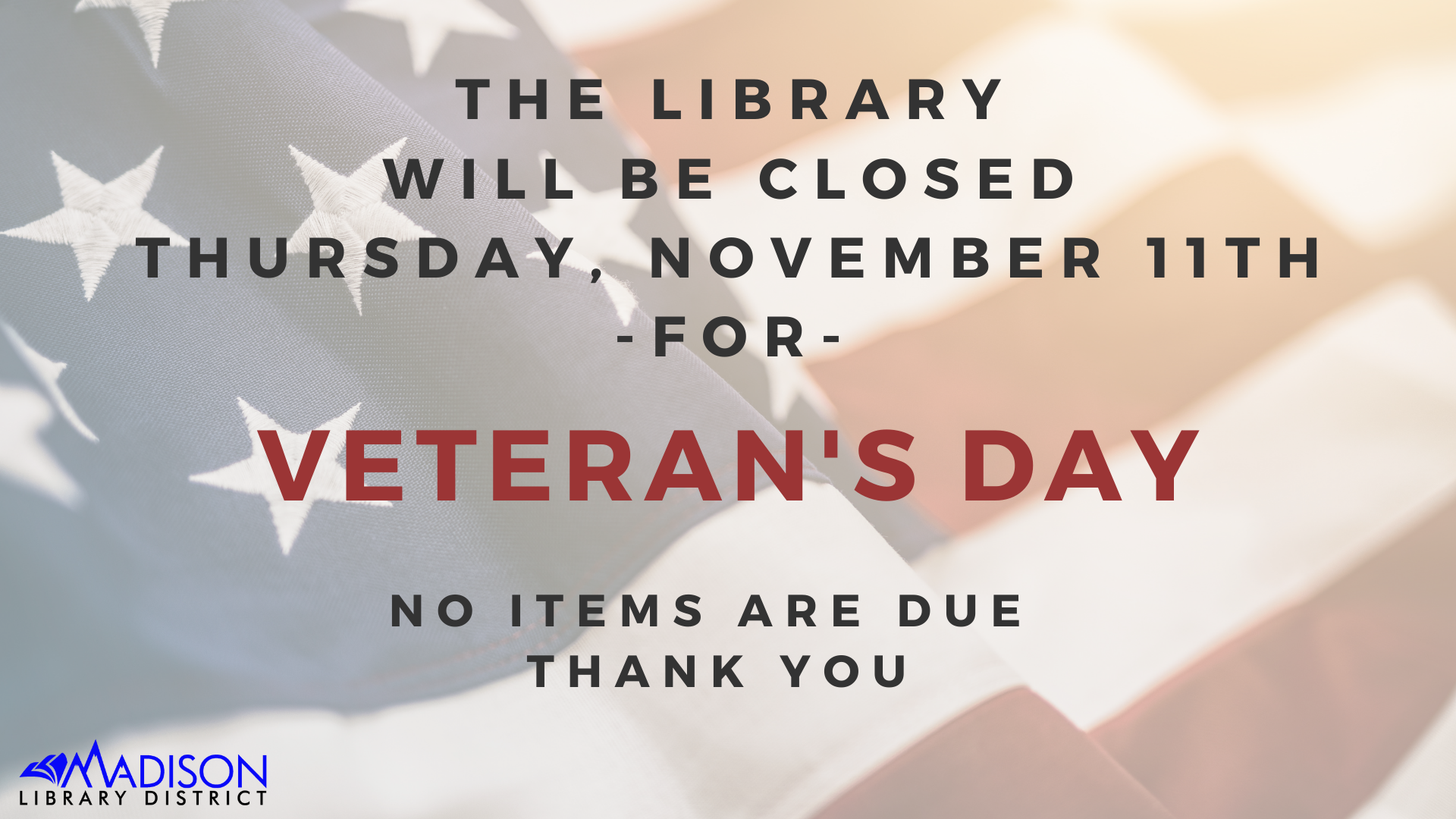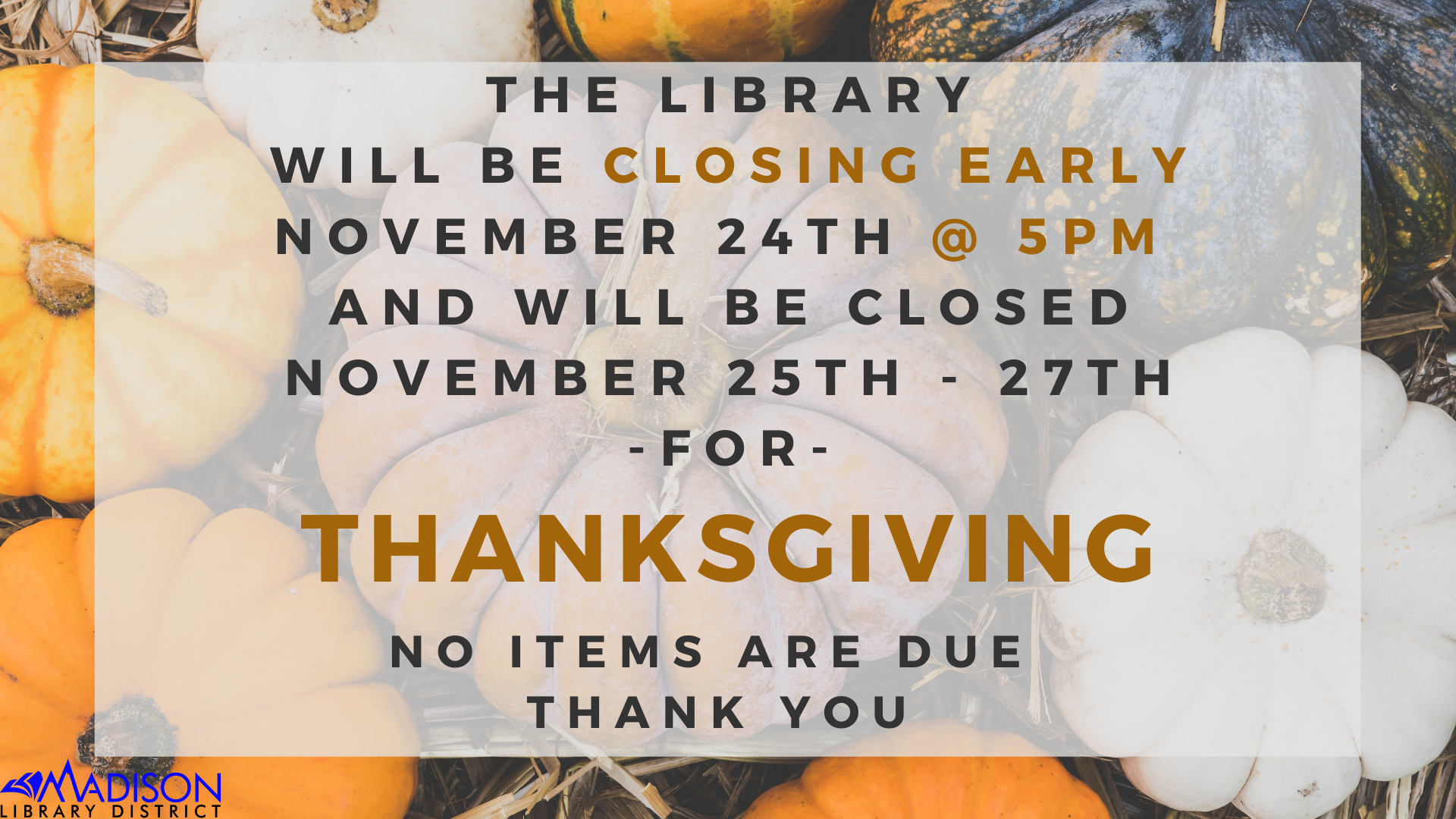 THANKSGIVING CLOSURE
We will be closing EARLY on November 24th at 5pm. We will be closed from November 25-27th for the Thanksgiving holiday. No items will be due and the book drop will remain open. 
Thank you.
 EXPLORATION KITS
The Adult Exploration Kits are back on the shelves! AND we have added some new and exciting topics!
Each kit is built to take you on a journey of learning. There are a myriad of subjects to choose from, including US Beginnings, Shakespeare, Cake, Bob Ross, National Parks, and more.
Some of the new options include Writing, Arthurian Legend, Egypt, and Leonardo da Vinci. 
Exploration kits may be checked out for three weeks.
To make it even easier on yourself, search our catalogue to put one on hold!  Simply use the catalogue search function and type in "Adult exploration kits" to view our many options.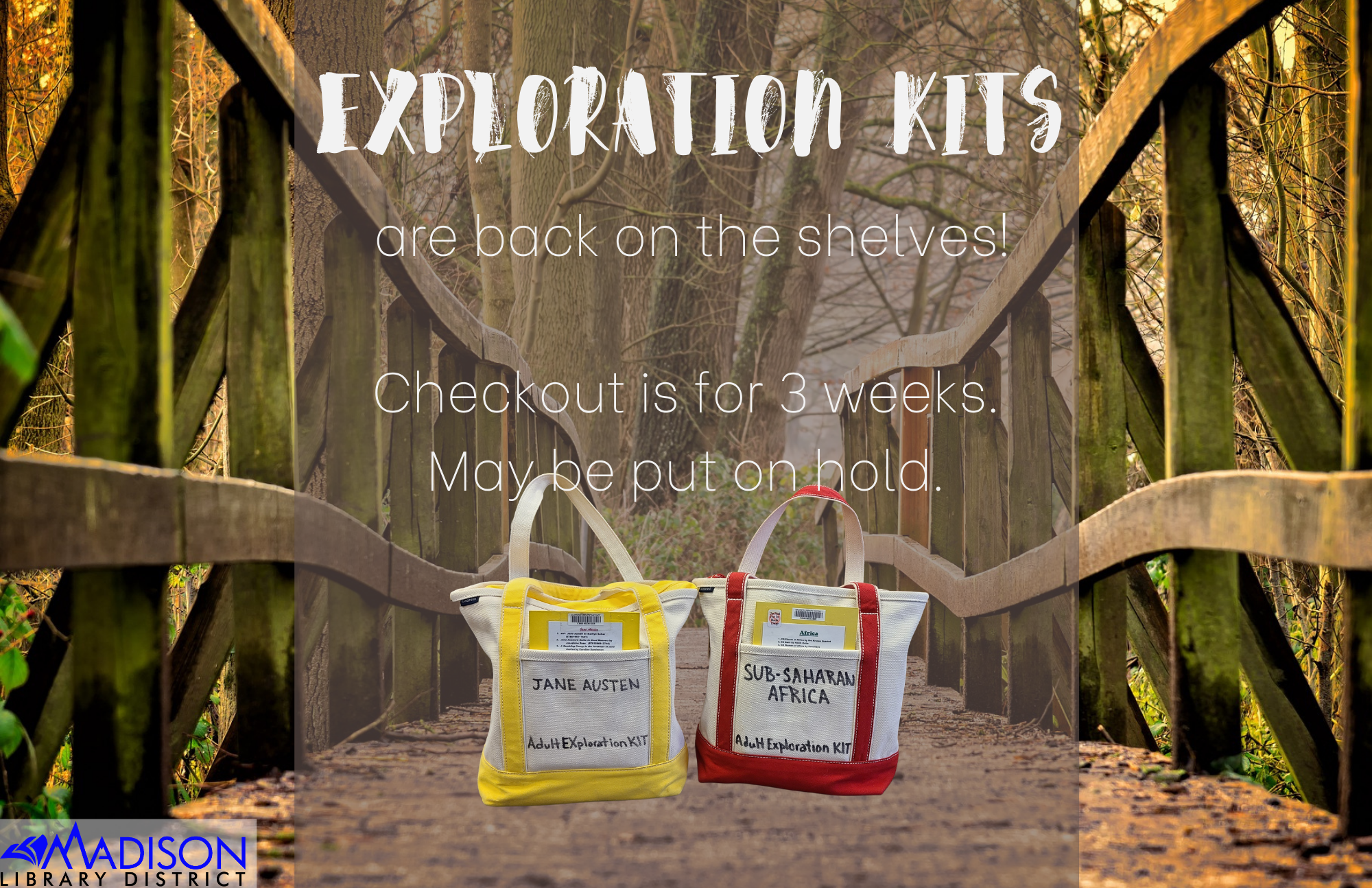 PUZZLE + CHESS
The puzzle table is open to the public! Sit down and relax with our community puzzle. Contribute what you want and come back another day.
CHESS is located in the glass enclosure. Request a set from the Reference Desk.