Adult Summer Reading

Explore Tails and Tales at the Library this summer by researching animals in all their habitats. Each time you complete a "Research Area" by reading 1000 pages of your choice, bring your log into the Library for a small reward.
If you successfully complete all Research by reading 3000 pages before Saturday, July 31st, you'll be entered into our final drawings and receive five $1 coupons to use towards any unfortunate future fine incidents that may occur.
Last day to signup is July 24th.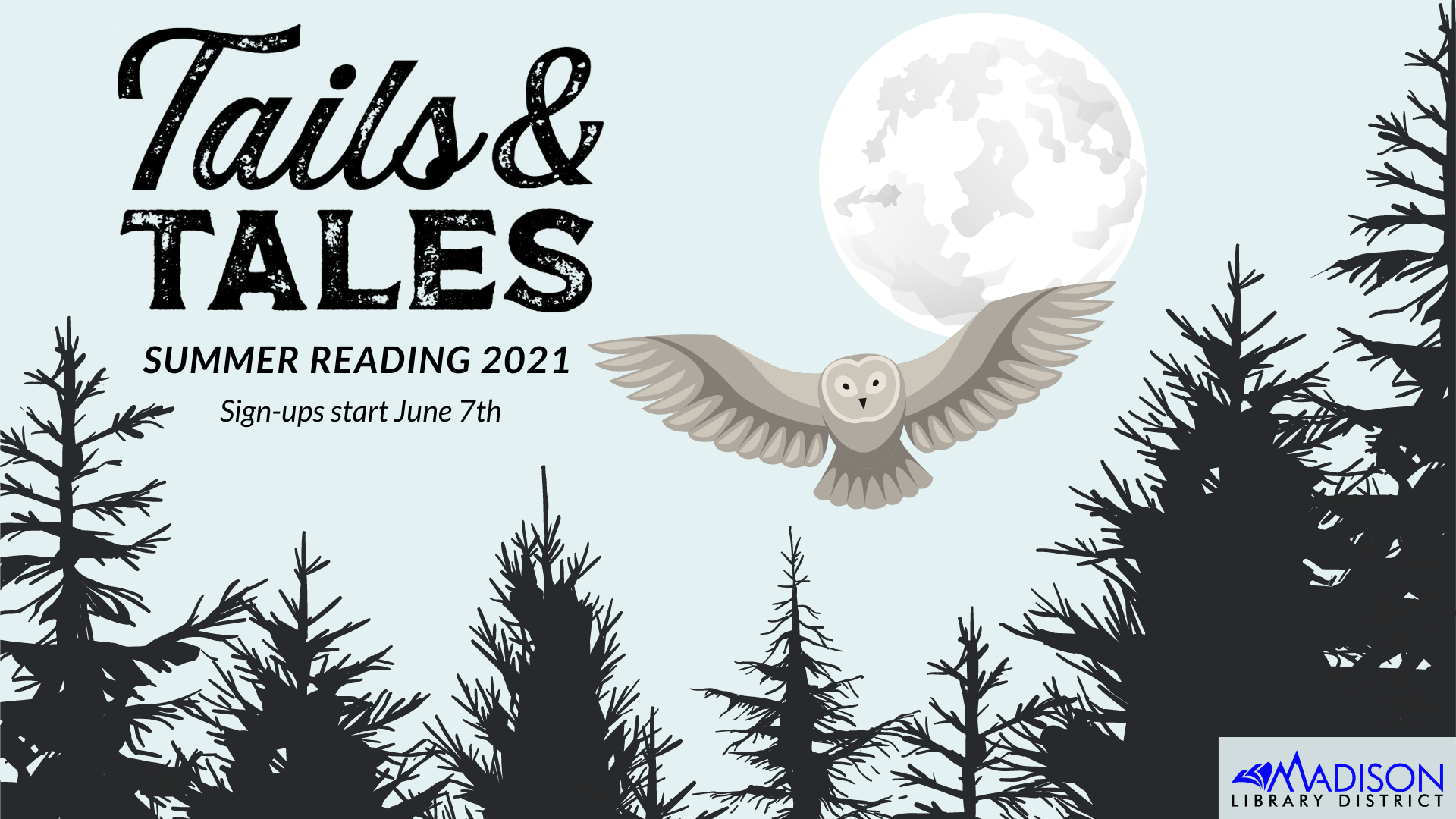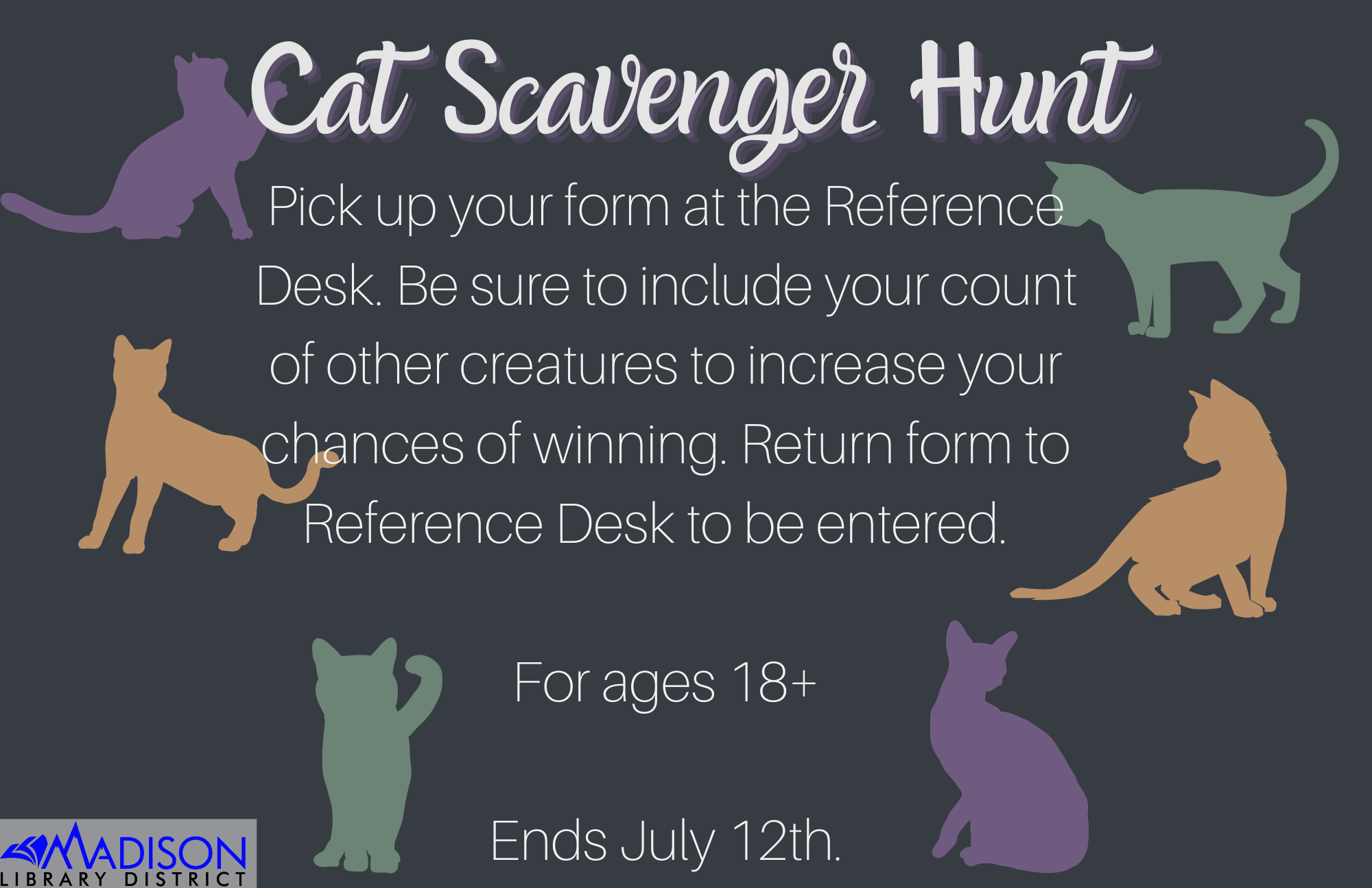 SUMMER READING Cat Scavenger Hunt
Some slinky felines have come to hang out in the library during Summer Reading. But just how many are there?
Take a look around the General Section of the library to see how many curious cats you can find. Pick up a form at the Reference Desk; to increase your chances of winning, be sure to count the other creatures who are lurking about. If you want to change your count, we will consider your best guess.
Only PAPER cats count – displays, books, etc. are not included in the final count.
For ages 18+
Adult prize: $15 gift card to Fresco Grill. A certificate will be awarded to the closest underage guess.
Contest ends July 12th.
 EXPLORATION KITS
The Adult Exploration Kits are back on the shelves!
Each kit is built to take you on a journey of learning. There are a myriad of subjects to choose from, including US Beginnings, Shakespeare, Cake, Bob Ross, National Parks, and more.
Exploration kits may be checked out for three weeks.
To make it even easier on yourself, search our catalogue to put one on hold!  Simply use the catalogue search function and type in "Adult exploration kits" to view our many options.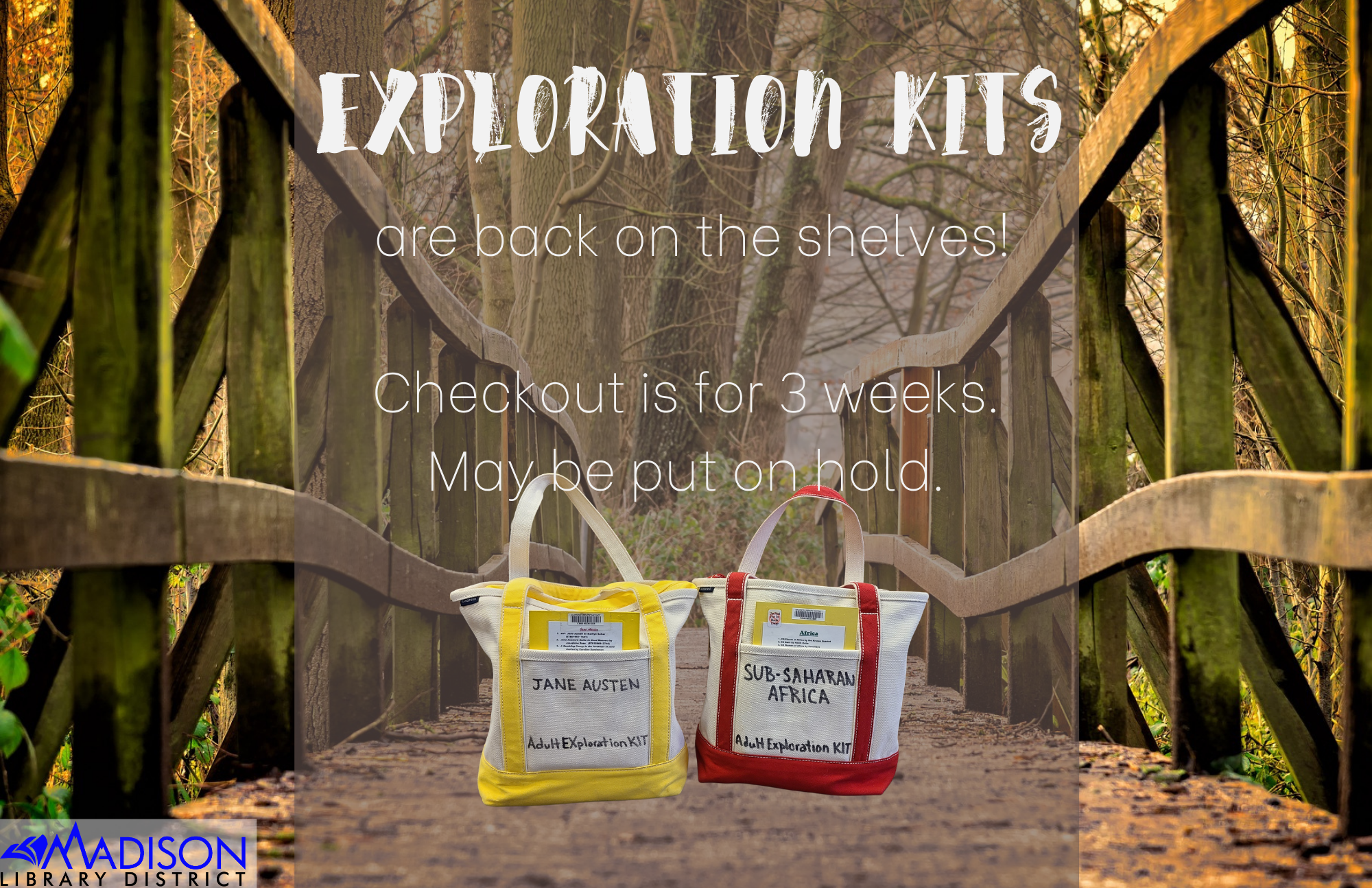 PUZZLE + CHESS
The puzzle table is open to the public! Sit down and relax with our community puzzle. Contribute what you want and come back another day.
CHESS is located in the glass enclosure. Request a set from the Reference Desk.
The Library Book Club will next meet on Thursday, September 16th, at 6:30pm. 
The book will be The Westing Game by Ellen Raskin:
A bizarre chain of events begins when sixteen unlikely people gather for the reading of Samuel W. Westing's will. And though no one knows why the eccentric, game-loving millionaire has chosen a virtual stranger—and a possible murderer—to inherit his vast fortune, one thing's for sure: Sam Westing may be dead… but that won't stop him from playing one last game!

Reading copies will be available to check out at the Front Circulation Desk mid-August.