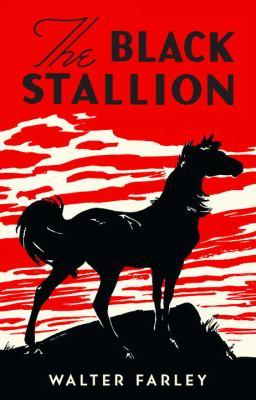 The Black Stallion
by Walter Farley
The Mother Daughter Book Club meeting for this book was held April 19, 2018, at 6:30 in the Community Room.
Book club reading copies were available for checkout from the circulation desk about a month prior to the meeting.
Published originally in 1941, this book is about a young boy, Alec Ramsay who finds a wild black stallion at a small Arabian port on the Red Sea. Between the black stallion and young boy, a strange understanding grew that you lead them through untold dangers as they journeyed to America. Nor could Alec understand that his adventures with the black stallion would capture the interest of an entire nation.
book 1 in The Black Stallion series
Ratings and Reviews from the Librarians
Miranda rated it ★★★★.
Katra rated it ★★★.