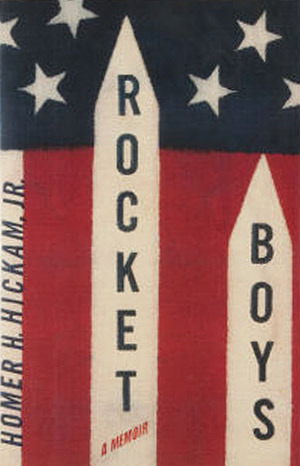 Rocket Boys
by Homer Hickam
The #1 New York Times bestselling memoir that inspired the film October Sky, Rocket Boys is a uniquely American memoir—a powerful, luminous story of coming of age at the dawn of the 1960s, of a mother's love and a father's fears, of a group of young men who dreamed of launching rockets into outer space . . . and who made those dreams come true.
With the grace of a natural storyteller, NASA engineer Homer Hickam paints a warm, vivid portrait of the harsh West Virginia mining town of his youth, evoking a time of innocence and promise, when anything was possible, even in a company town that swallowed its men alive. A story of romance and loss, of growing up and getting out, Homer Hickam's lush, lyrical memoir is a chronicle of triumph—at once exquisitely written and marvelously entertaining.
Ratings and Reviews from the Librarians
Cathy rated it ★★★★.