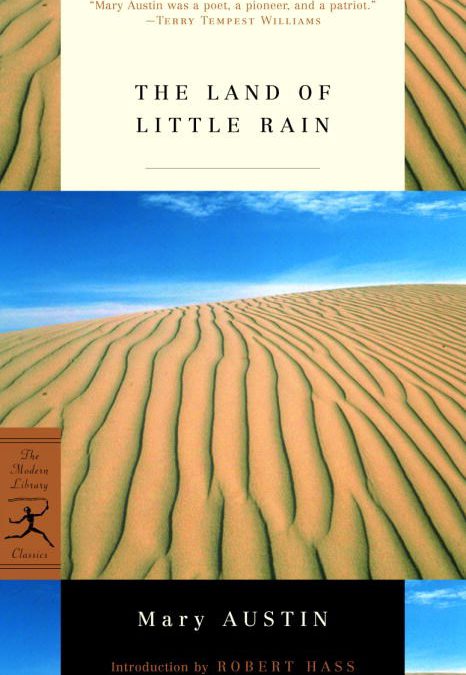 Land of Little Rain
by Mary Austin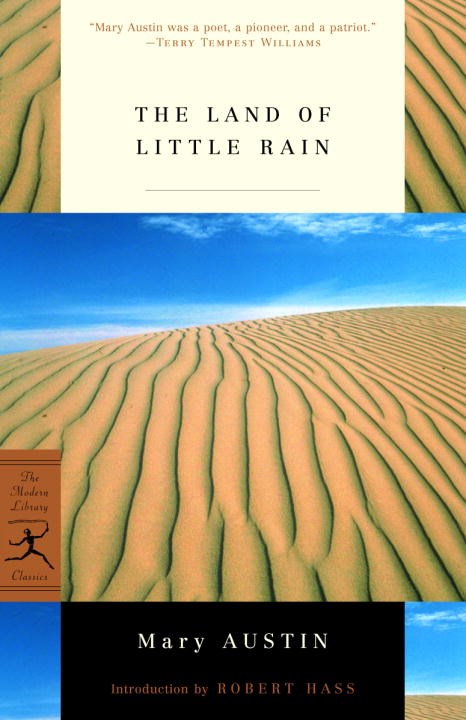 The Library Book Club meeting for this book was on June 14. 2018, at 6:30 in the entry foyer.
A limited number of book club reading copies were available for checkout from the circulation desk about a month prior to the meeting.
A stirring tribute to the unique beauty of the American Southwest
In the region stretching from the High Sierras south of Yosemite to the Mojave Desert, water is scarce and empty riverbeds hint at a lush landscape that has long since vanished. But the desert is far from lifeless. For those who know where to look, the "land of little rain" is awash in wonders.
In this exquisite meditation on the people, flora, and fauna of the American desert, Mary Austin introduces readers to the secret treasures of the landscape she loved above all others. Her lyrical essays profoundly influenced the work of nature writers and conservationists, among them Edward Abbey and Terry Tempest Williams, and have inspired generations of readers to visit some of the country's most stunning national parks, including Death Valley and Joshua Tree.
Ratings and Reviews from the Librarians
Cathy rated it ★★★.