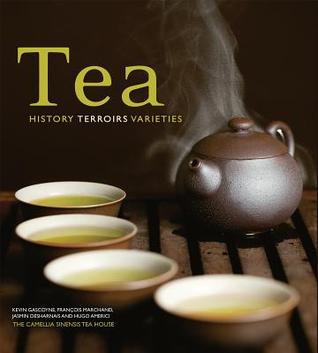 Tea: History, Terroirs, Varieties
by Kevin Gascoyne, Francois Marchand, Jasmin Desharnais, and Hugo Americi
Tea is second only to water as the most-consumed beverage in the world. When recent studies revealed green tea's health benefits, North American consumption skyrocketed.
Tea is a comprehensive guide to non-herbal tea, the plant "Camellia sinensis." Concise and authoritative text and an abundance of color photographs take the reader on an escorted tour of the world's tea-growing countries: China, Japan, Taiwan, India, Sri Lanka, Nepal, Vietnam and East Africa. Like a fine wine, it is the "terroir"—a region's soil and climate—that imparts unique characteristics to a tea.
The book covers black, green, white, yellow, oolong, pu'er, perfumed, aromatic and smoked teas. Topics include:
An overview of the history of tea
Tea varieties
The worldwide export of tea
How tea is processed
Signature tea cultivars
The art of making, serving and tasting tea, including tea ceremonies
Tea in cooking, with 15 recipes from gourmet chefs
A directory of teas
A set of detailed charts, tables and graphs shows the caffeine, antioxidant and other biochemical properties of 35 teas.
Tea aficionados go on organized tours of tea-growing regions, enroll in tasting seminars and earn professional certificates. For them and for the interested reader who enjoys the occasional cup, Tea is a beautifully presented homage to the world's most beloved hot beverage.