Library Closed for Infrastructure Updates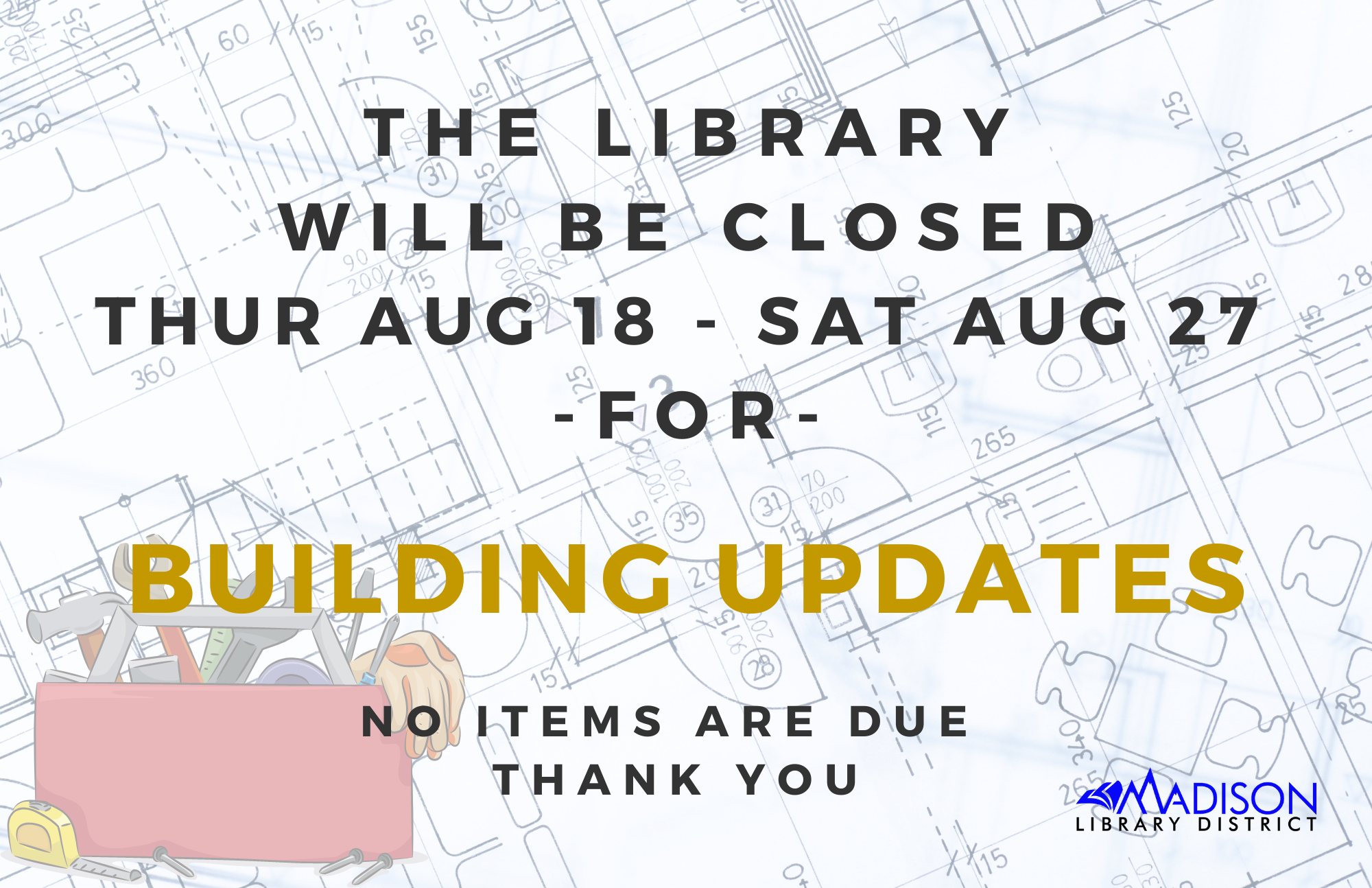 The library will be closed Thursday August 18th through Saturday August 27th for infrastructure updates.
No items will be due and the book drop will also be closed.
A word from the Director:
"The Madison Library District is getting upgrades!  Our sorting machine has become outdated and the parts are obsolete. 
"We will be closed Thursday, August 18th through Saturday August 27th to disassemble and remove the old machine to make way for our new sorting machine. We are excited to update to a new book sorter with enhanced technology. We will also be installing new security gates. There will be one wide aisle for ease of access as well as increased security and data capabilities. We will be open and resume our usual hours starting Monday, August 29th. We invite you to stop by and see the changes!"
Thank you!