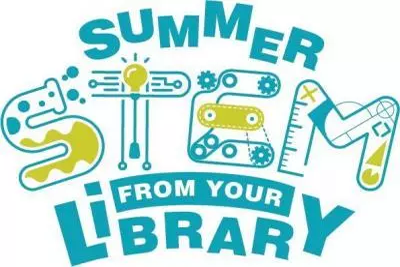 Summer STEM for Kids and Tweens
---
This summer, we'll be doing video crafting focusing on STEM activities. Our Kids' Corner and Tween Scene web pages will have links to videos with the instructions and demonstrations for each craft activity.
You can come by and pick up a Grab-n-Go craft bag with all supplies needed for the activity. These bags will be available on the first Monday of each week. We only have a limited number of these, so once they're gone, they're gone! We've included the lists of supplies for each craft in case you don't get one of the Grab-n-Go bags. That way, you may use your own supplies and follow along with our videos.
Themes and Crafts for June:
June 16  Dragons- Charm the Dragon (Dragon Snake Charmer)

tissue paper
ball-point pen
wool
aluminum foil sheet

June 22  Royalty- Communicate with the princess in the Tower (Secret Codes)

white crayon
water color paint

June 29  Jack and the Beanstalk- Need a way down (Ziploc bag parachute)

ziploc bag
yarn or string
knight toy
big straw
Themes and Crafts for July:
July 6  Three Little Pigs- Scare the wolf (film canister rocket)

plastic film canister
antacid tablet

July 13  Goldilocks- Who dunnit? (DIY DNA)

licorice twists
4 colors of jellybeans
a handful of toothpicks

July 20  Cave of Wonders- Wishes in the lights (bubble lamp in a bag)

Ziploc bag
antacid tablet
water
oil
UV light
highlighter
paper towel
Enter the Summer STEM drawing!
Enter to win STEM-themed prizes by sending us a photo of you doing one of these activities! Place the photo in the body of your email (no attachments) and send it to madisonlib.org@gmail.com. We'll hold drawings at the end of the month!