DUNGEONS AND DRAGONS
 
What adventures awaits our brave teens? Roll the dice and find out. 
DnD will now have TWO events – every SECOND and FOURTH Friday of each month. 
Friday, February 11th, 3:30-5:30pm, Community Room.
Friday, February 25th, 3:30-5:30pm, Community Room.
For ages 12-18.
A HONEY OF A DAY FOR CRAFTS
A craft day for all ages! Come to the library to make some fun Pooh-themed crafts.
Ages 0-11yrs: Pooh headbands or finger puppets
Ages 12-18yrs: Pooh Perler bead keychains
Ages 19+: Honey jar
Saturday, February 12th, starting at 1pm in the Community Room.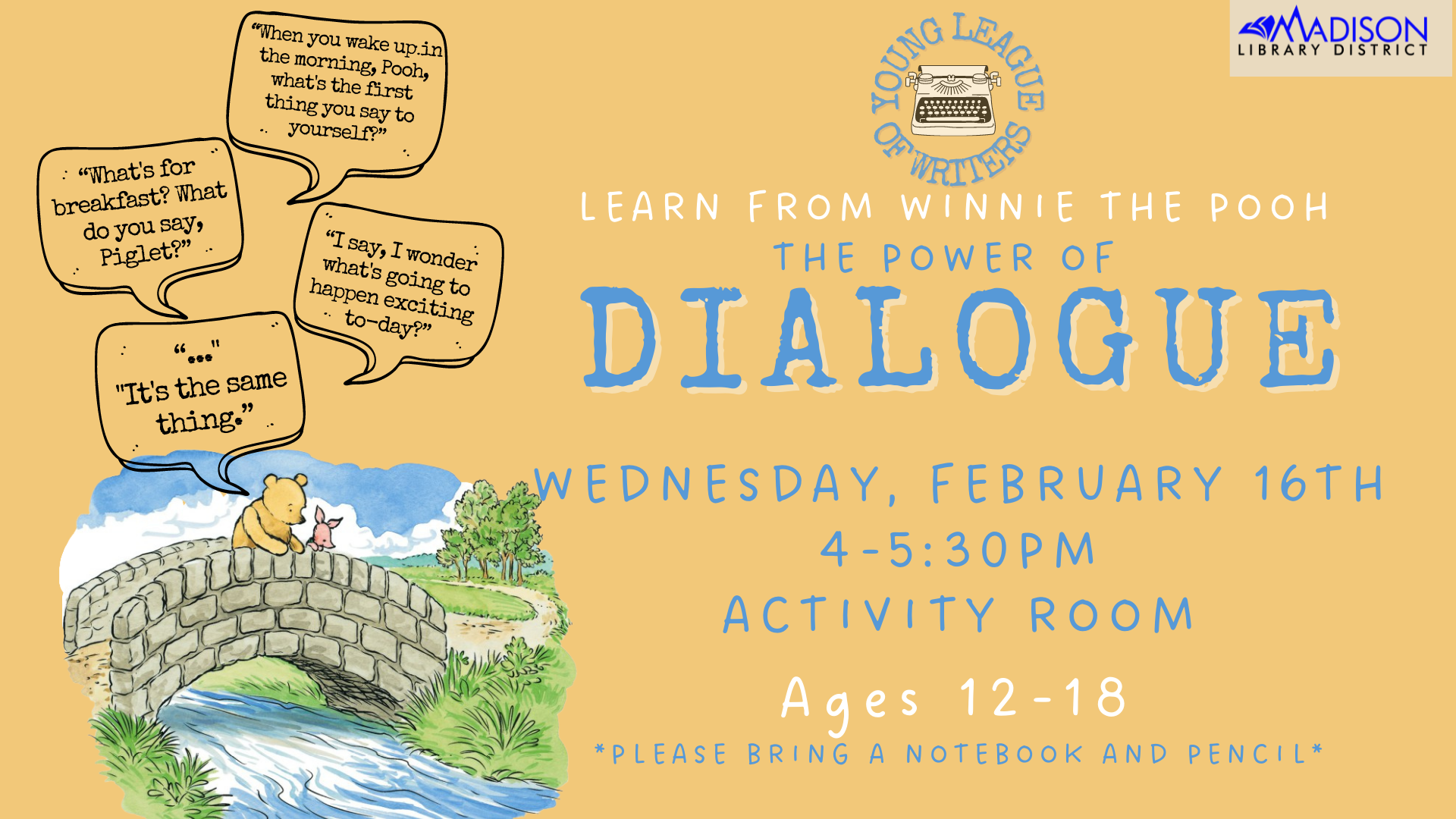 YOUNG LEAGUE OF WRITERS
In February, we will talk about dialogue using Winnie the Pooh as a "know-it-all" example! We will also share our Mystery rough draft short stories in anticipation of our Teen Writer's Contest in March.
Wednesday, February 16th.
4-5:30pm, Activity Room.
For ages 12-18.
TEEN CRAFTS
 
Crafts will now be IN PERSON, every 1st and 3rd Thursday of the month at 4:30pm.

Any extra crafts will be available for Take 'n Go at the Front Circulation Desk; while supplies last.

February 3rd: String Art
February 17th: Art Deco Patterning

For ages 12-18.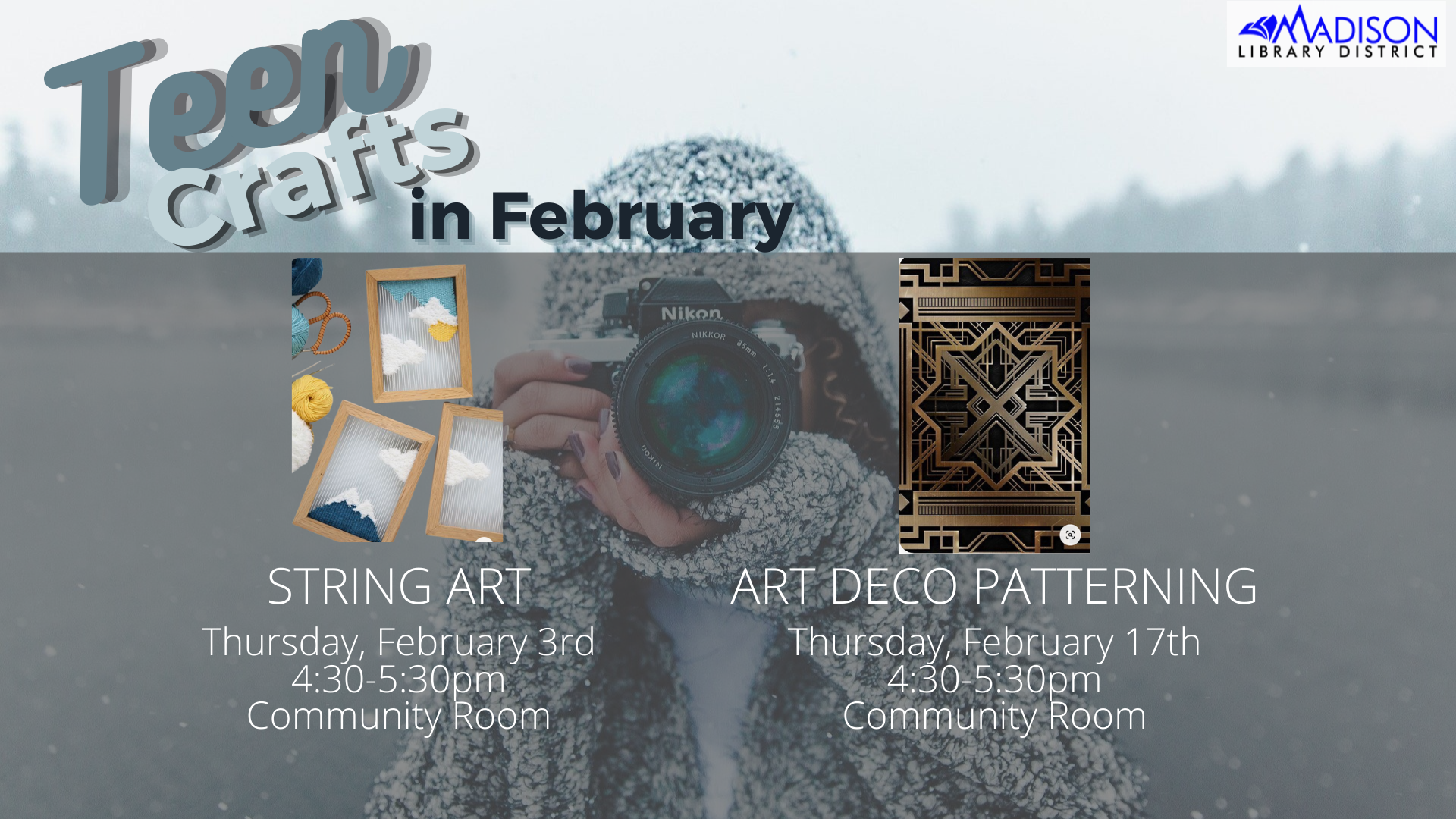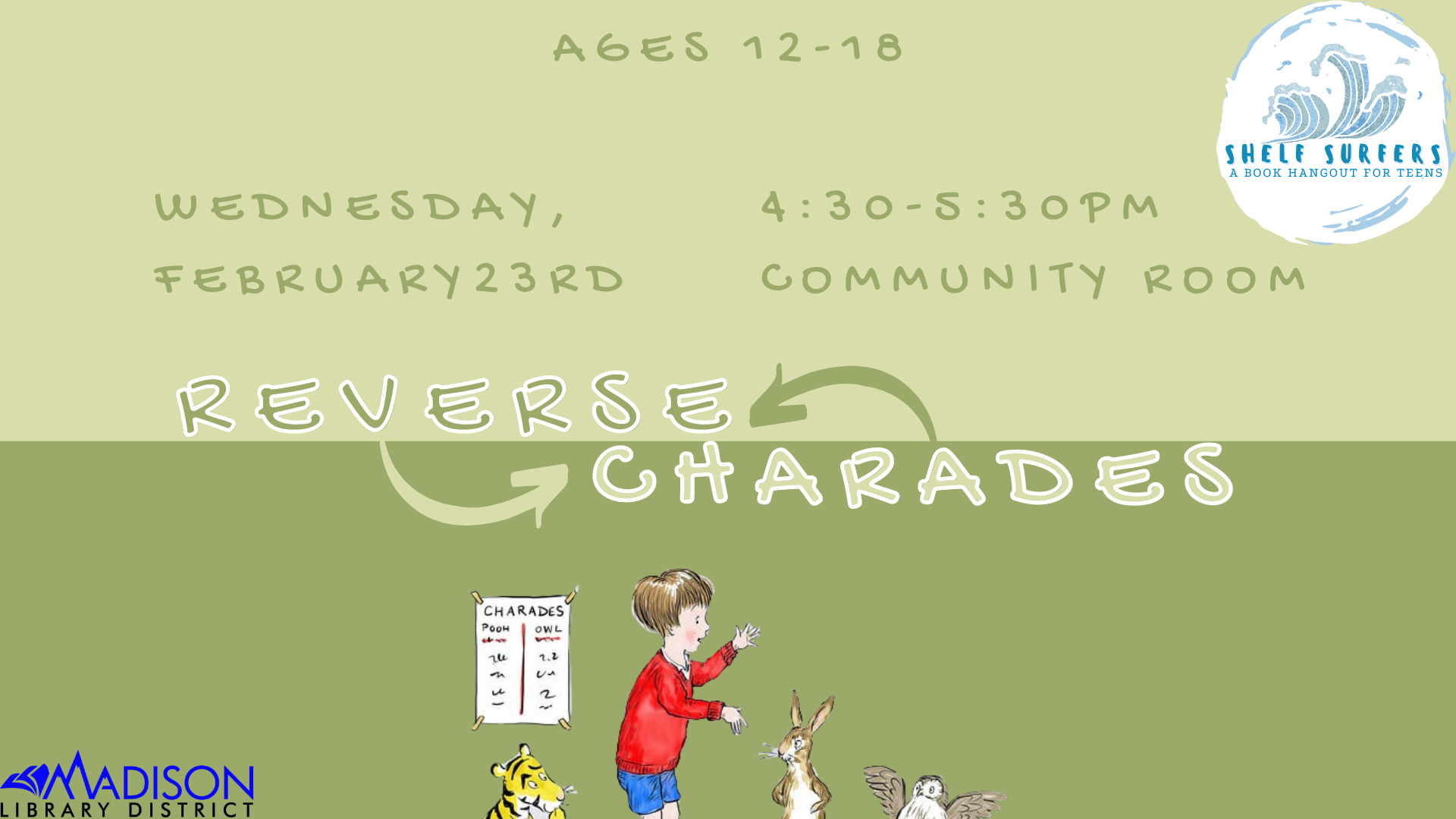 SHELF SURFERS: BOOK HANGOUT FOR TEENS

Madison Bibliomaniacs has now become SHELF SURFERS. This is a BOOK HANGOUT FOR TEENS, where you have fun activities and chat about books. 

Come and play REVERSE CHARADES – one person guesses while a group of people act out the word or phrase!  The theme will be "Lost in the Hundred Acre Woods," to tie in with our "On the Same Page" book Winnie-the-Pooh. You'll also get to make YUMMY honey cake pops! 
For ages 12-18.
ON THE SAME PAGE: A VERY POOH-RIFFIC BIRTHDAY
 
Friday, February 25th, from 7:30-9pm
Winnie-the-Pooh ends with a birthday party; and since it's the library's birthday as well, this seems a fitting ending for 2022's On the Same Page. Join us for cake and ice cream, balloon animals, pin the tail on Eeyore, and other activities. We'll also look at photos taken on last week's Stuffed Animal Sleepover and make sure our friends didn't get into any mischief.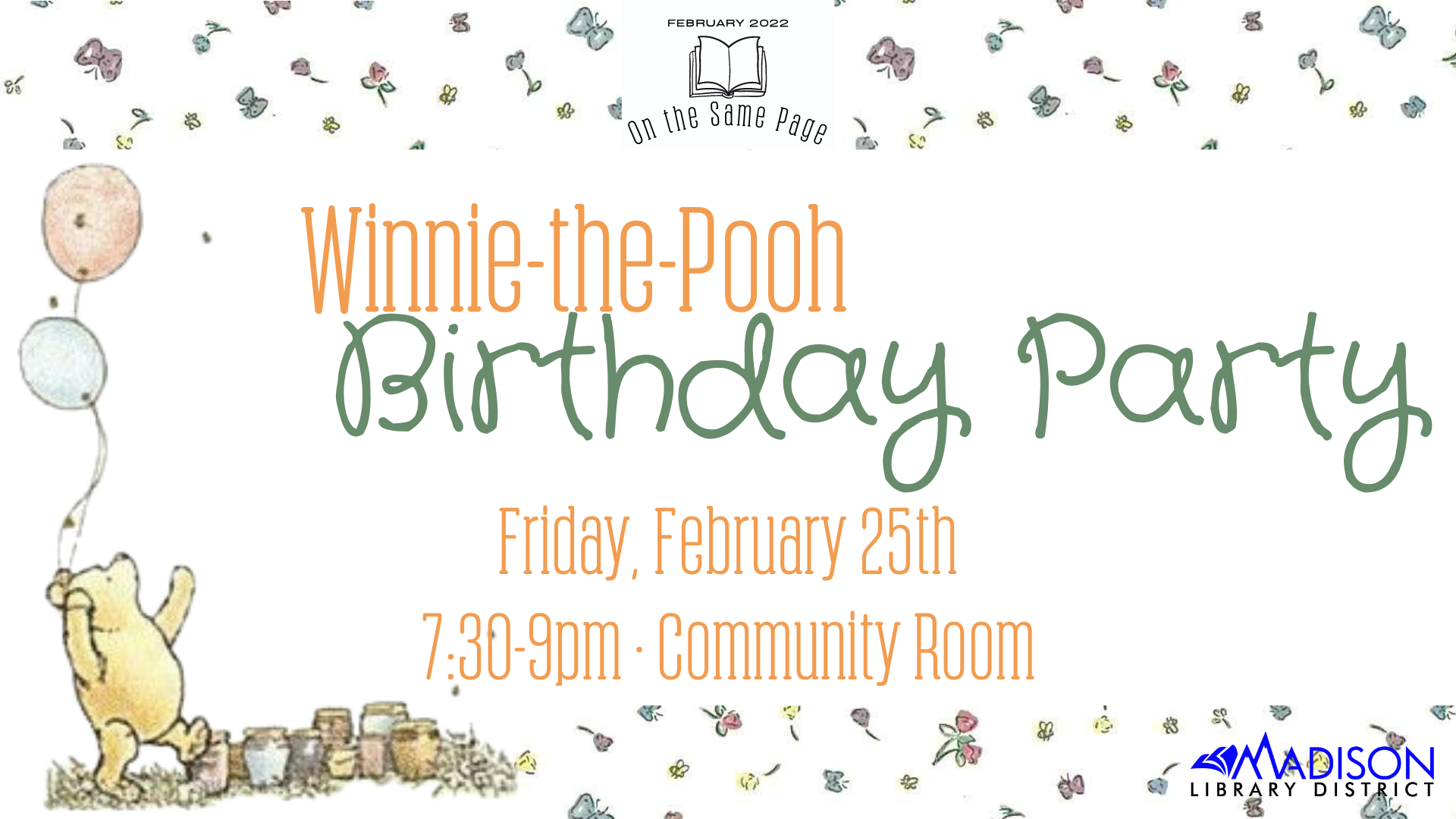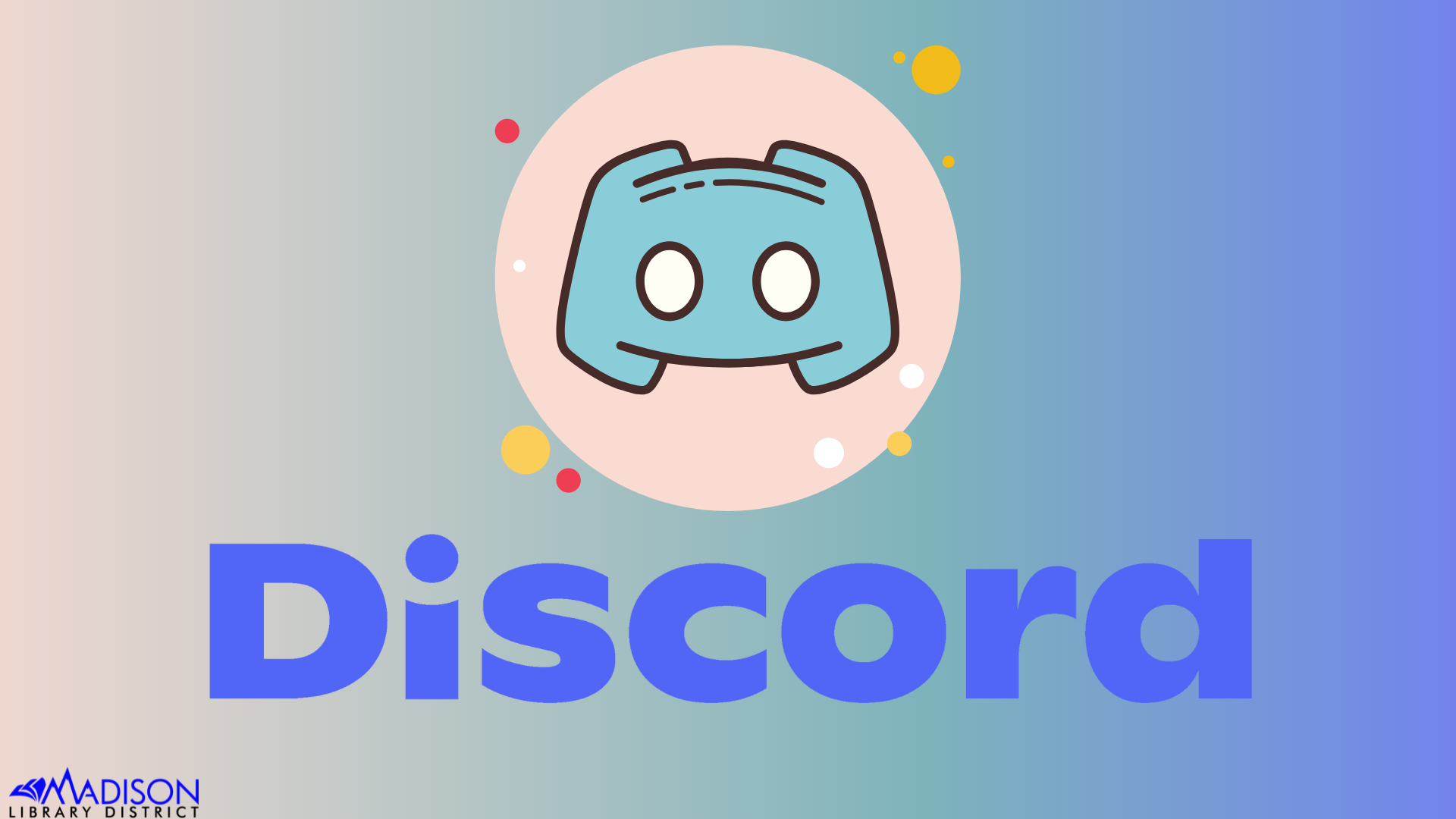 DISCORD SERVER

Join our Discord Server! Chat and get to know other teens in the area. The Server is monitored by Library Staff to ensure a fun and safe place for all.
PRESIDENT'S DAY CLOSURE

The library will be closed Monday, February 21st, for President's Day. No items will be due and the book drop will remain open.
Thank you.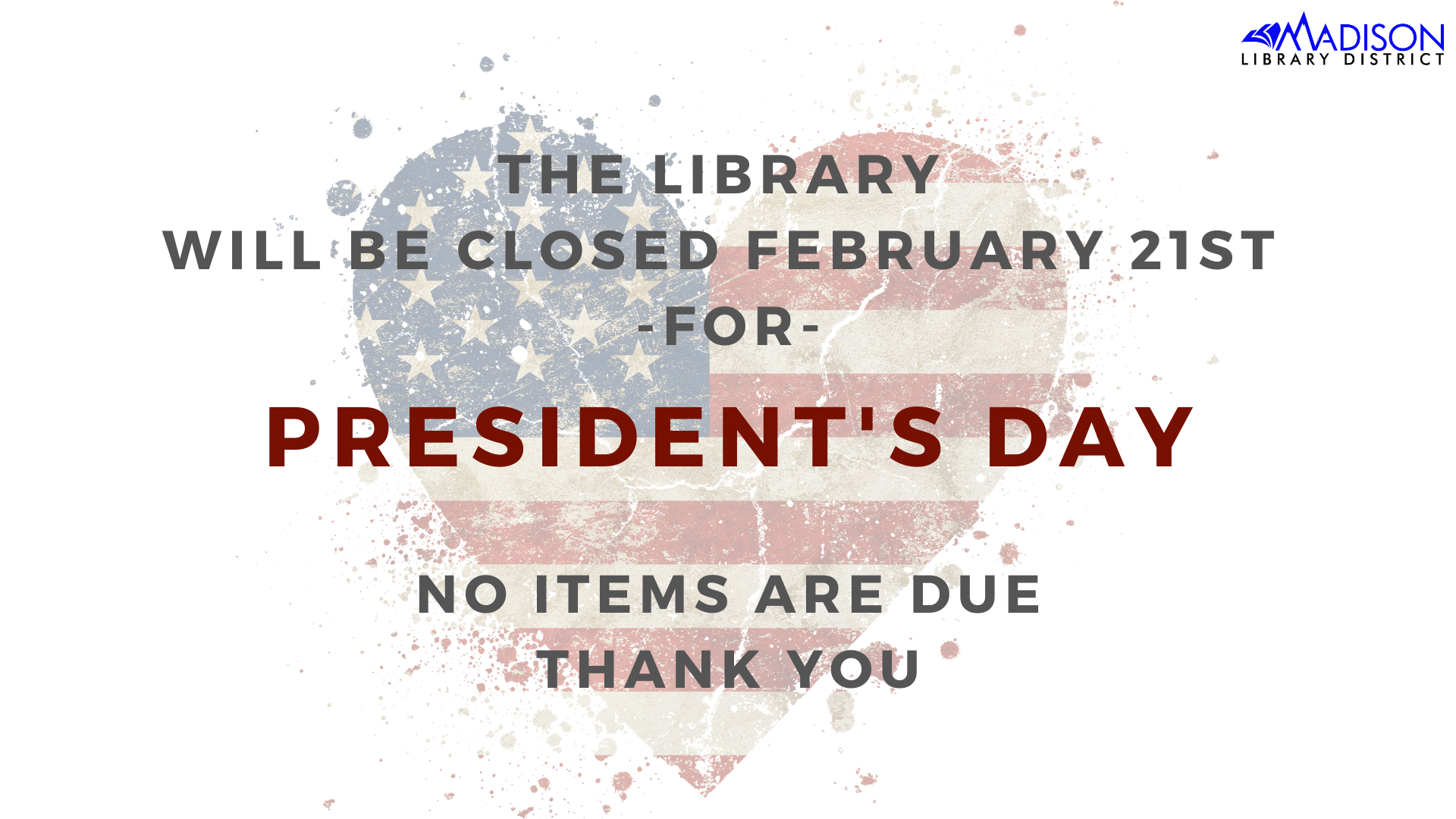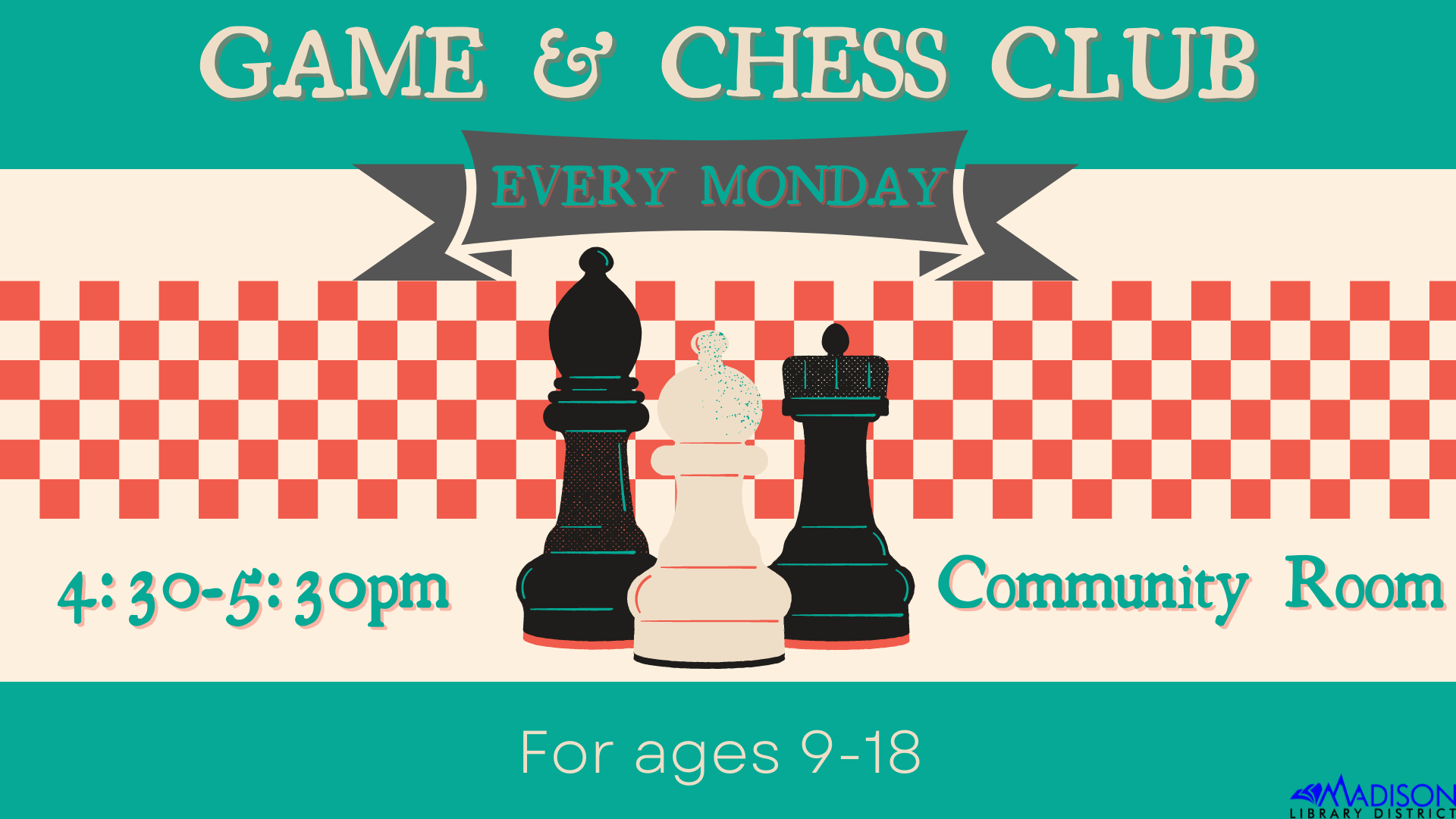 GAME & CHESS CLUB
 
Come learn the game of chess, plus other fun games!
Every Monday from 4:30-5:30pm in the Community Room.
For ages 9-18.
FAMILY FRIENDLY FILM NIGHTS

Every 1st and 3rd Tuesday a fun family movie will be showing at the library at 4pm. Children under 12 must be accompanied by someone 14 or older.
February 15th: The Tigger Movie