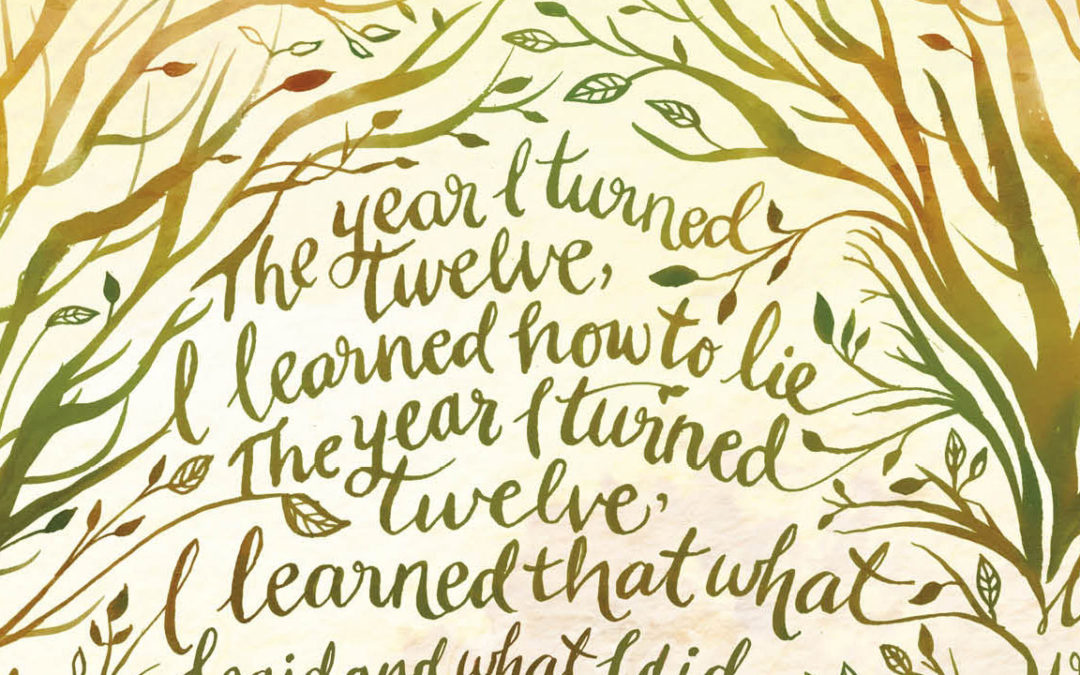 "Wolf Hollow" by Lauren Wolk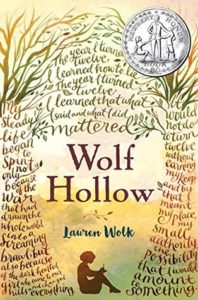 Annabelle is a quiet young girl growing up in Pennsylvania during WWII. While she is aware of the war and her family does their part to contribute to the effort, she is mostly unaffected by it. She and her two younger brothers go to school nearby, walking there each day, and doing chores around their family farm when they are home. Life is easy for Annabelle and her brothers. Until Betty moved into her grandparents house.
Betty is an unhappy girl, full of malice and spite. She immediately targets many of the kids at the school, including Annabelle, and focuses her torture on them. Annabelle feels that she can handle what is happening to protect her brothers, but it soon escalates out of control.
Toby is a wanderer. He was a WWI veteran, and since his return has not felt like he has a place. He walks the hills the area, taking photos of anything that catches his eye.
All of these characters find themselves irrevocably connected, and with the help of her parents, Annabelle intends to sort things out and make those around her see people as they really are.
While not a happy book per se, reading this left behind feelings of hope and endurance. The characters face hard things, but together they see it through and are able to continue on with life. Annabelle is a strong character, and while she does a lot of introspection about life, she also isn't afraid to take action when it is needed and stand up for herself and others. It's easy to see why this won the Newbery Honor award, along with being nominated for several other awards.
Professional Reviews:
★ "Echoing the tone and themes found in To Kill a Mockingbird…Annabelle's astute observations of the Philadelphia woods and the people who populate Wolf Hollow  will resonate with many readers as they present a profound view of a complex era tinged by prejudice and fear."—Publishers Weekly, starred review
★ "The spare but hauntingly beautiful language paints every early morning walk to school, household chore, emotion, and rational and irrational thought in exquisite detail…  Perfectly pitched to be used in classrooms in conjunction with To Kill a Mockingbird."—Booklist, starred review
★ "[Wolk] realizes her setting with gorgeous immediacy, introducing the culture of this all-white world of hollows, hills, and neighbors with confidence and clear-eyed affection. Trusting its readers implicitly with its moral complexity, Wolk's novel stuns."—Kirkus Reviews, starred review
★ "The tension builds and never lets up. The storytelling here is dignified and the tone is memoir-ish, because Annabelle is remembering the story in the past…The portrait of Betty, an unredeemed sociopath, pulls no punches, and Toby is a nuanced and poignant character, an unlikely hero."—The Horn Book, starred review
★ "The narrative is powerful, complex, and lifelike…Thematically, this book raises some of the same issues as To Kill a Mockingbird, but with social status rather than racism as the basis for injustice…VERDICT: Highly recommended for purchase; a truly moving debut."—School Library Journal, starred review
★ "Lauren Wolk's nuanced and nerve-wracking middle-grade debut takes a close, dark look at how dangerous it is to make assumptions of guilt or innocence based on appearances—and how telling the truth and standing up against injustice are essential, even if the wrongs are not always righted…Wolk has a clean and poetic way with words and her story is finely crafted, haunting and unlikely to be forgotten."—Shelf Awareness, starred review