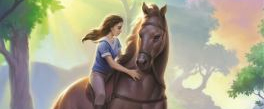 "The Rose Legacy" by Jessica Day George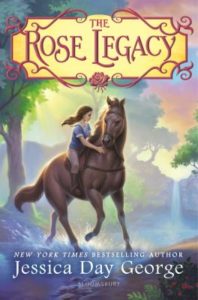 Anthea is a poor orphan girl who has grown up being passed from relative to relative. When she is forced to move one last time to family she has never heard of, she finds an uncle and cousin who welcome her with open arms. She also discovers a world of wonderful creatures. She also finds that she has a special gift and is able to communicate with the horses in a wonderful Way- they can speak with each other using their minds.
All is not well, though, and when the King discovers that horses still exist, and in order to save them all, Anthea and her cousin Jilly journey to appeal to the Queen.
Full of danger, a cast of well-written characters, a fluffy little owl, and of course horses, this book will be perfect for fans of George's other middle grade works and any one who loves horses and wishes they could talk.
"Will delight readers who love a classic-feeling fantasy, as well as those who absolutely love horses . . . This thought-provoking fantasy with relatable characters is clever and heartfelt." – Booklist
​