"M" is for mail! Take a moment and talk about the mail with your child. How do you mail a letter or a package? Where does it go after you put it in the mailbox? Who delivers the letter? Then have fun writing and mailing a letter to a relative or friend. Some of the books, videos, and activities will help your child discover the magic in mail!
Join us Monday, Tuesdays, and Wednesdays at 10:30 a.m. or Tuesdays at 6:30 p.m. in the Community Room.
Ages 2-5
Sing, Talk, Read, Write, Play
Tip
Songs that focus on body parts and their actions increase children's awareness of how different parts of the body can start specific movements. By using their muscles to make the motions in a song, children can develop both their gross motor skills and body self-awareness.
Activity
Play "I Spy" first sounds game — Practice beginning sounds with this simple "I spy" game at home, on a walk, or at the grocery store. Choose words with distinctive, easy-to-hear beginning sounds. For example, if you're in the bathroom you can say, "I spy something red that starts with the "s" ssss sound (soap)."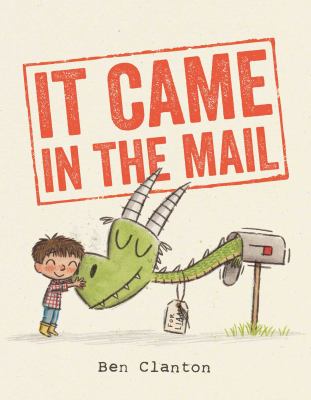 It Came in the Mail by Ben Clanton
Liam really wants some mail, so he writes a letter to his mailbox asking for something in return. His mailbox delivers, sending Liam more than he could have hoped for … and how! But as the mail starts to pile up, Liam realizes that the best packages and parcels are even better when shared with friends.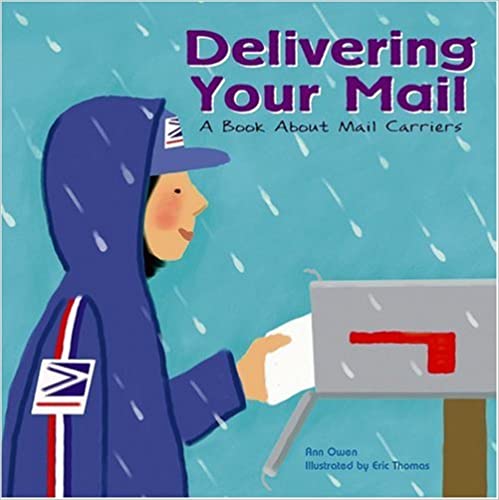 Delivering Your Mail: A Book About Mail Carriers by Ann Owen
An introduction to the important job of mail carriers. Through fun illustrations and easy-to-read text, this nonfiction picture book describes what a mail carrier is, how their mail truck works, and how the mail must get delivered no matter what the situation. This read-aloud will give young citizens a glimpse into the lives of these valuable workers and how their careers make  communities a better place to live.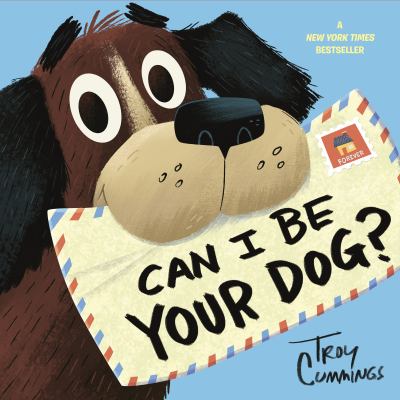 Can I Be Your Dog? by Troy Cummings
Arfy is a hound on a mission! Bound and determined to find a home, Arfy writes letters to everyone on Butternut Street. Honestly, he's the best dog you could ever want. He's obedient! He's housebroken! He even has his own squeaky bone! Who will adopt Arfy in the end? You'll never guess!
Songs, Rhymes, and Fingerplays
Early in the Morning
Early in the morning
At eight o'clock
You can hear the postman knock
Up jumps Ella to answer the door
1 Letter, 2 Letters, 3 Letters, 4.
Oh, Have You Seen…
Tune of "Do You Know the Muffin Man?"
Oh, have you seen the letter M
The letter M, the letter M
Oh, have you seen the letter M?
It makes the sound muh-muh-muh
Oh, yes I've seen the letter M
The letter M, the letter M
Oh, yes I've seen the letter M
It makes the sound muh-muh-muh
Activity: Give your child the letter 'M;' have them hold it up when you say words that start with 'M' and keep it down for words that do NOT start with 'M.'
Mailing Letters
Tune of "The Mulberry Bush"

(Write a letter, stamp a letter, mail a letter)
This is the way we mail a letter,
Mail a letter, mail a letter.
This is the way we mail a letter,
So early in the morning.
Lovely Letters in the Mail
Tune of "If You're Happy and You Know It"

Oh, I got a lovely letter in the mail (clap, clap)
Oh, I got a lovely letter in the mail (clap, clap)
Getting mail is so much fun
Let's see who sent this one
Oh, this lovely little letter in the mail. (clap, clap)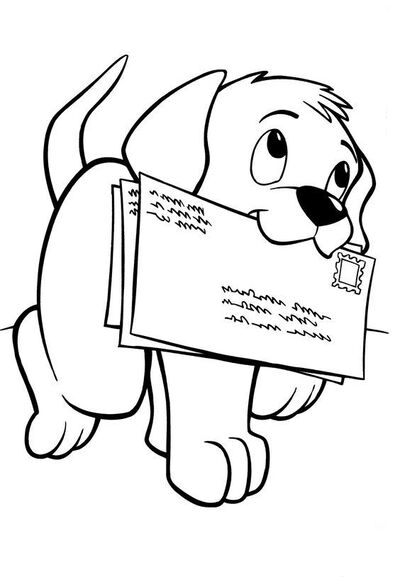 The puppy found some Mail!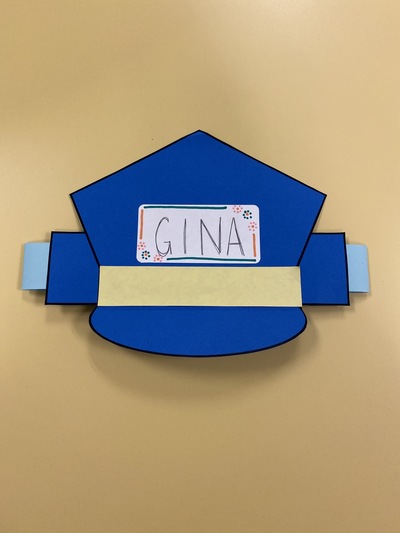 Get ready to deliver some mail with this cute hat!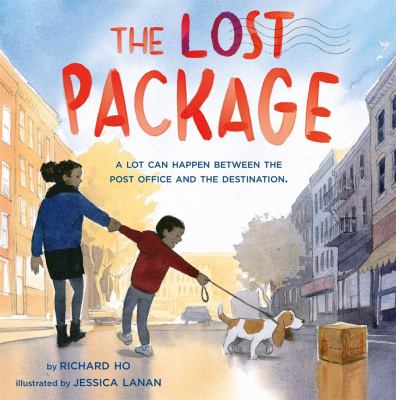 The Lost Package by Richard Ho
A tour of the busy work that takes place at post offices is depicted through the journey of a lost package that receives a little help reaching its destination, proving that distance cannot keep loved ones apart.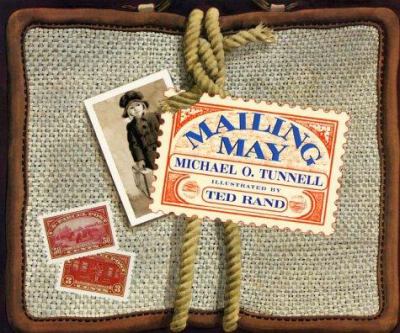 Mailing May by Michael O. Tunnell
In 1914, because her family cannot afford a train ticket to her grandmother's town, May gets mailed and rides the mail car on the train to see her grandmother.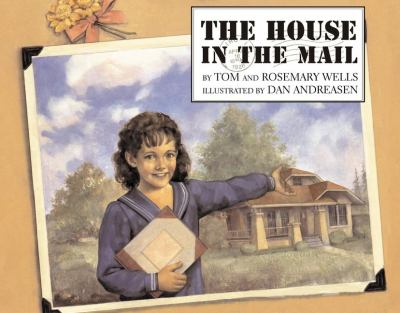 The House in the Mail by Tom and Rosemary Wells
In 1927, Emily describes the ordering, arrival, and assembly of a mail-order house for her growing family.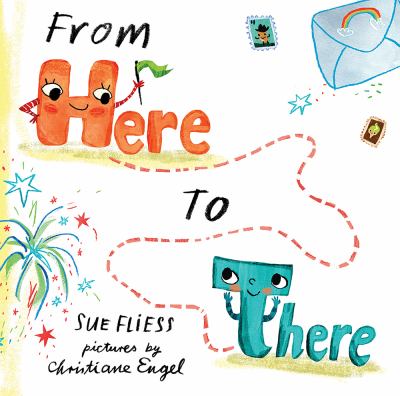 From Here to There by Sue Fliess
Here and There are so similar they're practically twins. But they could never play together because Here is always here and There is always there, so they become pen pals and write to each other all the time. One day, There gets an idea that could change the distance between them forever.