"D" is for dinosaur, and November is for Dinovember! Celebrate Dinovember with these great books and activities.
Join us live Tuesdays at 10:30 AM  – Online on Facebook
Ages 2-5
Sing, Talk, Read, Write, Play
Tip
Everybody knows at least one preschooler who can rattle off the names of dozens of dinosaurs. There's a reason for that! Preschoolers' brains are wired to learn as much vocabulary as possible. So don't underestimate them: give them all the words you can! Use the most specific terms possible and they will soak them up like a sponge.
Activity
Read a non-fiction book about dinosaurs with your child, then open up a picture book with dinosaurs and help your child name each kind of dinosaur that appears.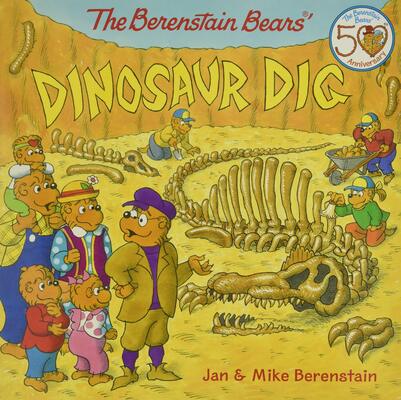 The Berenstain Bears' Dinosaur Dig by Jan and Mike Berenstain
When Brother and Sister visit the Bearsonian Museum, they luck out. A real dinosaur dig is taking place! What sort of fossils will they find?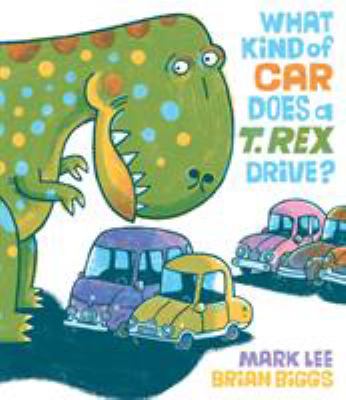 What Kind of Car Does a T. Rex Drive? by Mark Lee
Uncle Otto is a used car salesman, who, with the help of his niece and nephew, finds the perfect vehicles for his dinosaur customers.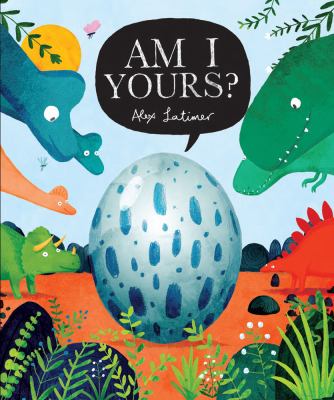 Am I Yours? by Alex Latimer
Some friendly dinosaurs must help a lost egg after it's blown out of its nest. But if they are to reunite the little egg with its true parents, they must first discover what kind of dinosaur lies inside.
Songs, Rhymes, and Fingerplays
Dino Ditty
(Tune: "Doo Wah Ditty" by Jeff Barry and Ellie Greenwich)
Here he comes just a stomping with his feet.
Singing dino, ditty, ditty – dum, ditty do
Searching around for something to eat.
Singing Dino, ditty, ditty, dum, ditty-do
He's huge. (echo)
He's strong. (echo)
He's huge, he's strong.
Won't be hungry very long!
Here he comes just a flying down the street singing…
Flapping his wings as he looks for stuff to eat singing…
Here he comes just a swinging his tail singing…
Eating lots of plants, like spinach and kale, singing…
– Pasadena-library.net
All Around the Swamp
(Tune: The Wheels on the Bus)
Pteranodon's wings went flap, flap, flap
Flap, flap, flap,
Flap, flap, flap,
Pteranodon's wings went flap, flap, flap
All around the swamp.
Triceratop's horns went poke, poke, poke…
Apatosaurus' mouth went munch, munch, munch…
– Melissa.depperfamily.net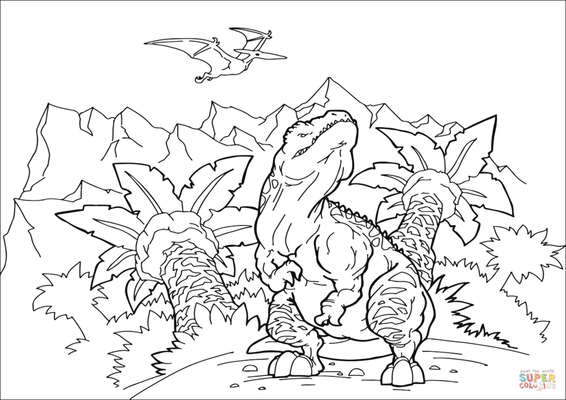 Coloring Page
Print out this coloring page!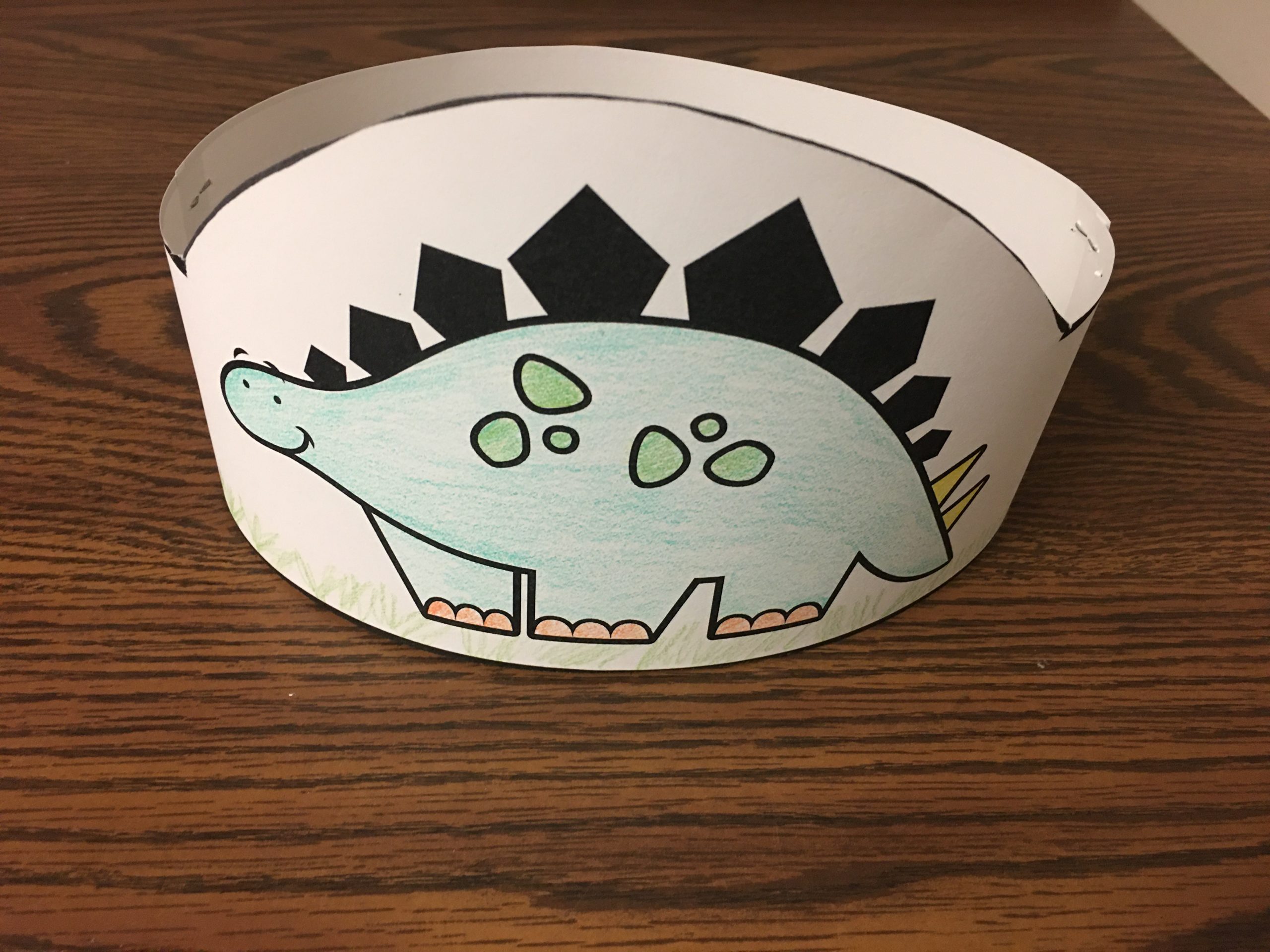 Dinosaur Headband
Make this cool dinosaur craft!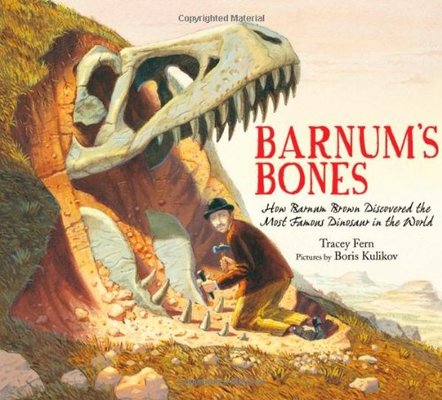 Barnum's Bones by Tracey Fern
Documents the work of an early twentieth-century paleontologist, named after the famous circus icon by his ambitious parents, who grew up to work for the American Museum of Natural History and discovered the first documented skeletons of the Tyrannosaurus Rex and other noteworthy species.