OCTOBER Kids + Tweens Activities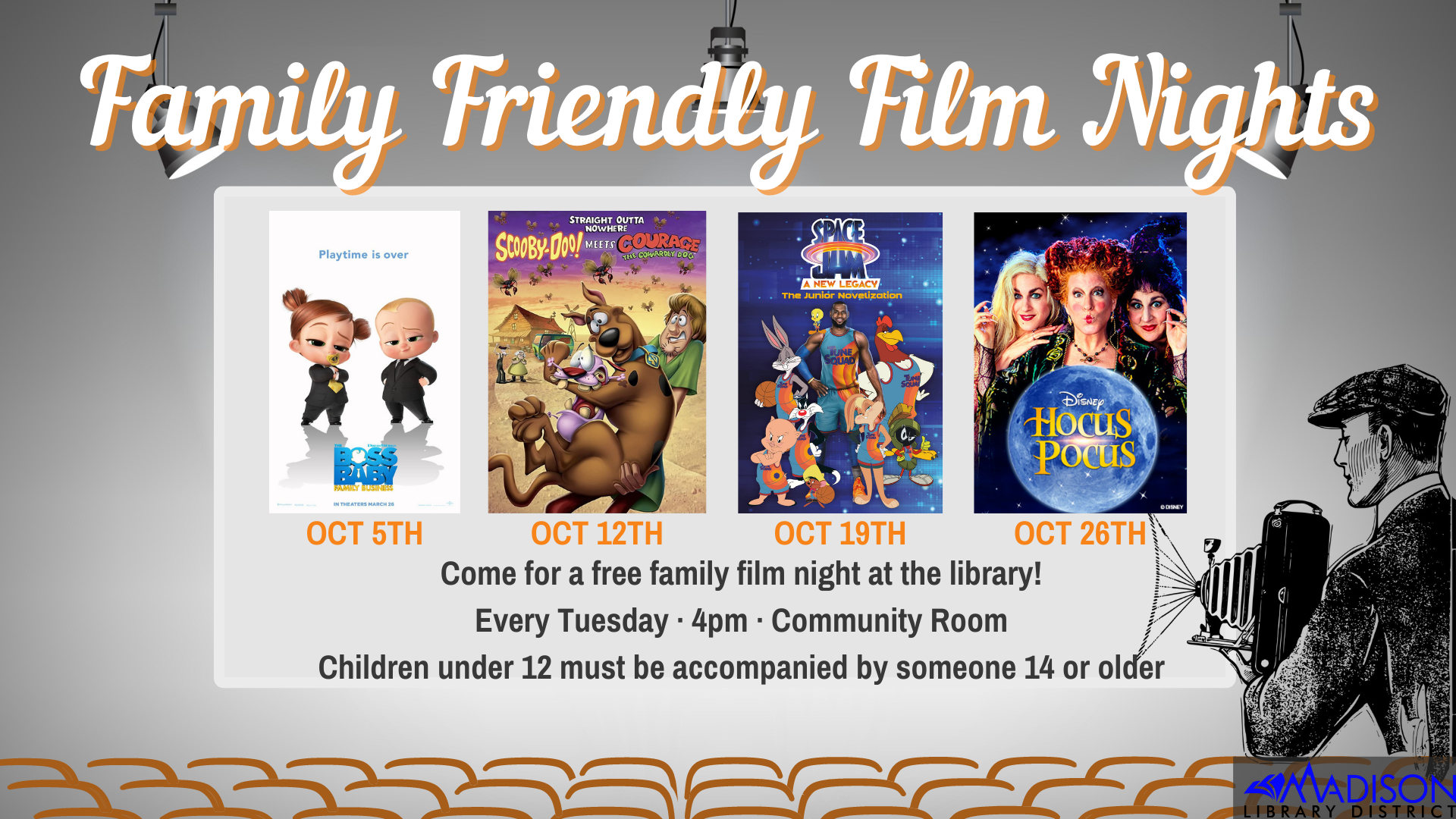 FAMILY FRIENDLY FILM NIGHTS ARE BACK!
Madison Library District is bringing FAMILY FRIENDLY FILM NIGHT back!
Every Tuesday @ 4pm in the Community Room.
SCHEDULE:
October 5th: Boss Baby: Family Business
October 12th: Scooby-Doo: Straight Outta Nowhere
October 19th: Space Jam: A New Legacy
October 26th: Hocus Pocus
Children under 12 must be accompanied by someone 14 or older.
BOOKS FOR BOYS BOOK CLUB
The book for October is Scary Stories for Young Foxes by Christian McKay Heidicker. Follow the tale of two young fox kits trying to survive the perils of the wild.
Thursday October 14th at 6:30pm in the Community Room.
Boys 8-11 with accompanying adult.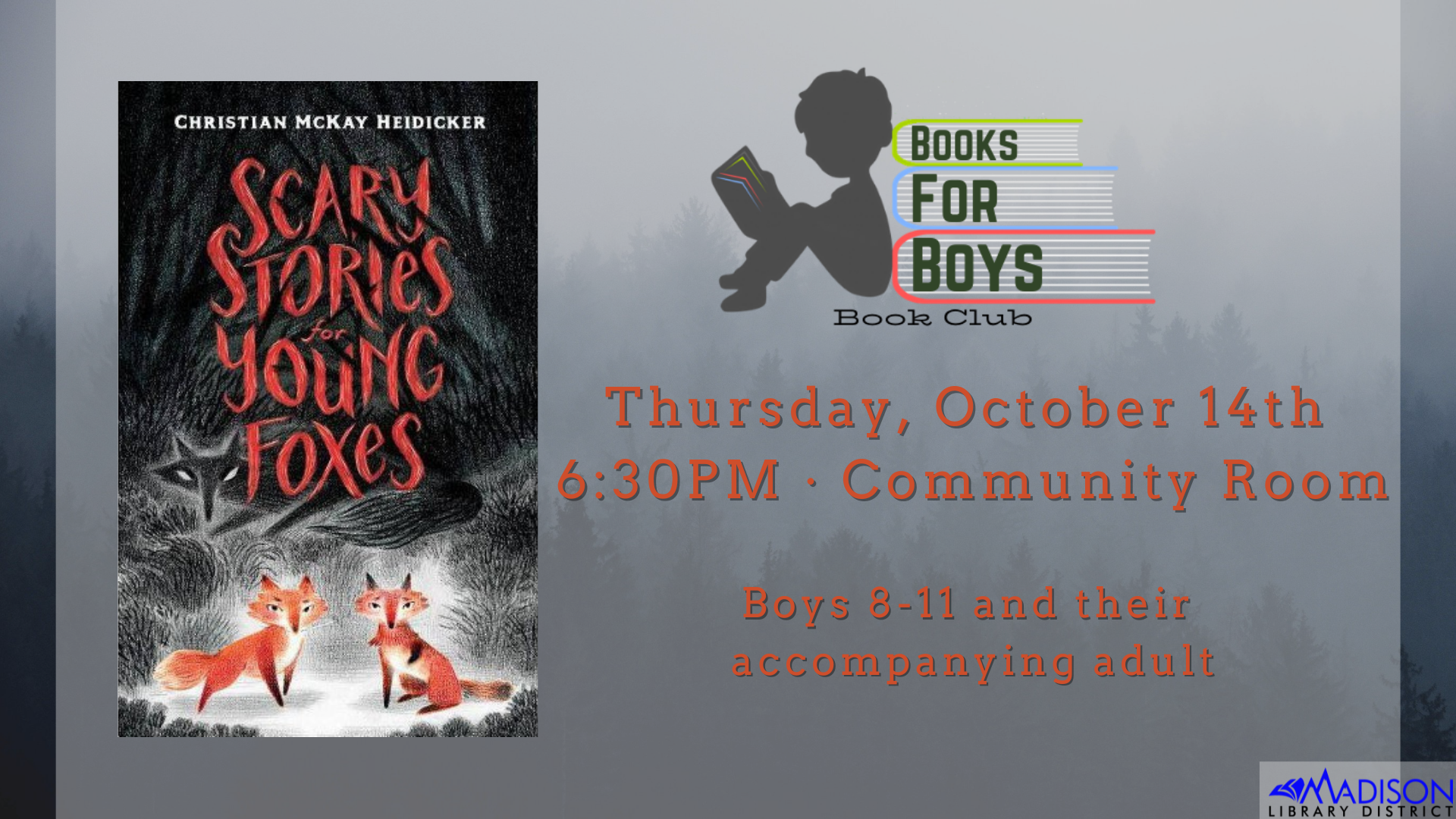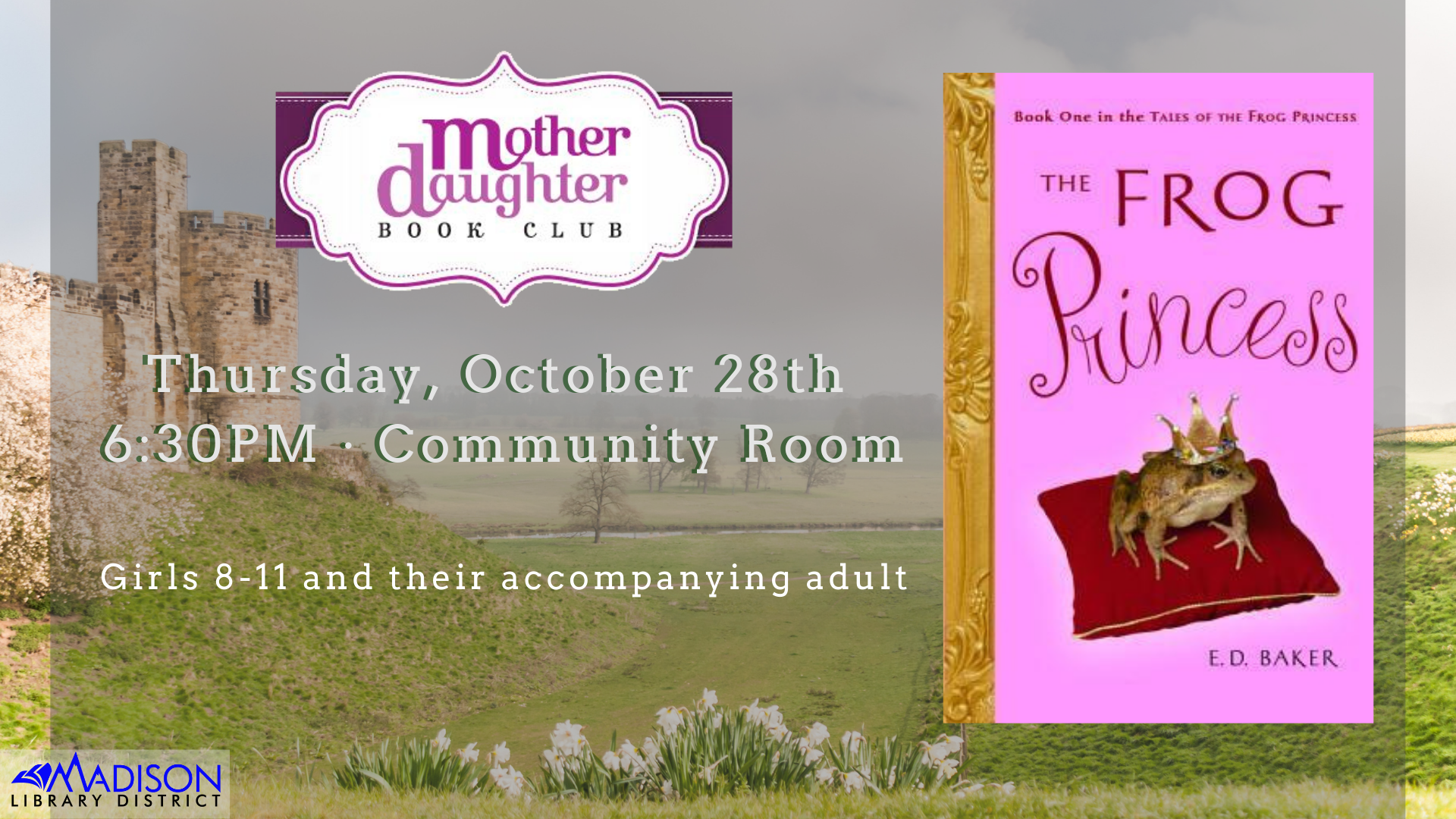 MOTHER DAUGHTER BOOK CLUB

The book for October is The Frog Princess by ED Barker. What happens when a princess kisses a frog and turns into one herself? 
Thursday October 28th at 6:30pm in the Community Room.
 KID + TWEEN STEAM KITS
For ages 6-11. Every 1st and 3rd Monday of the month.
Pick up at the Front Circulation Desk.
October 4th: Blubber Bag
October 18th: Catapult!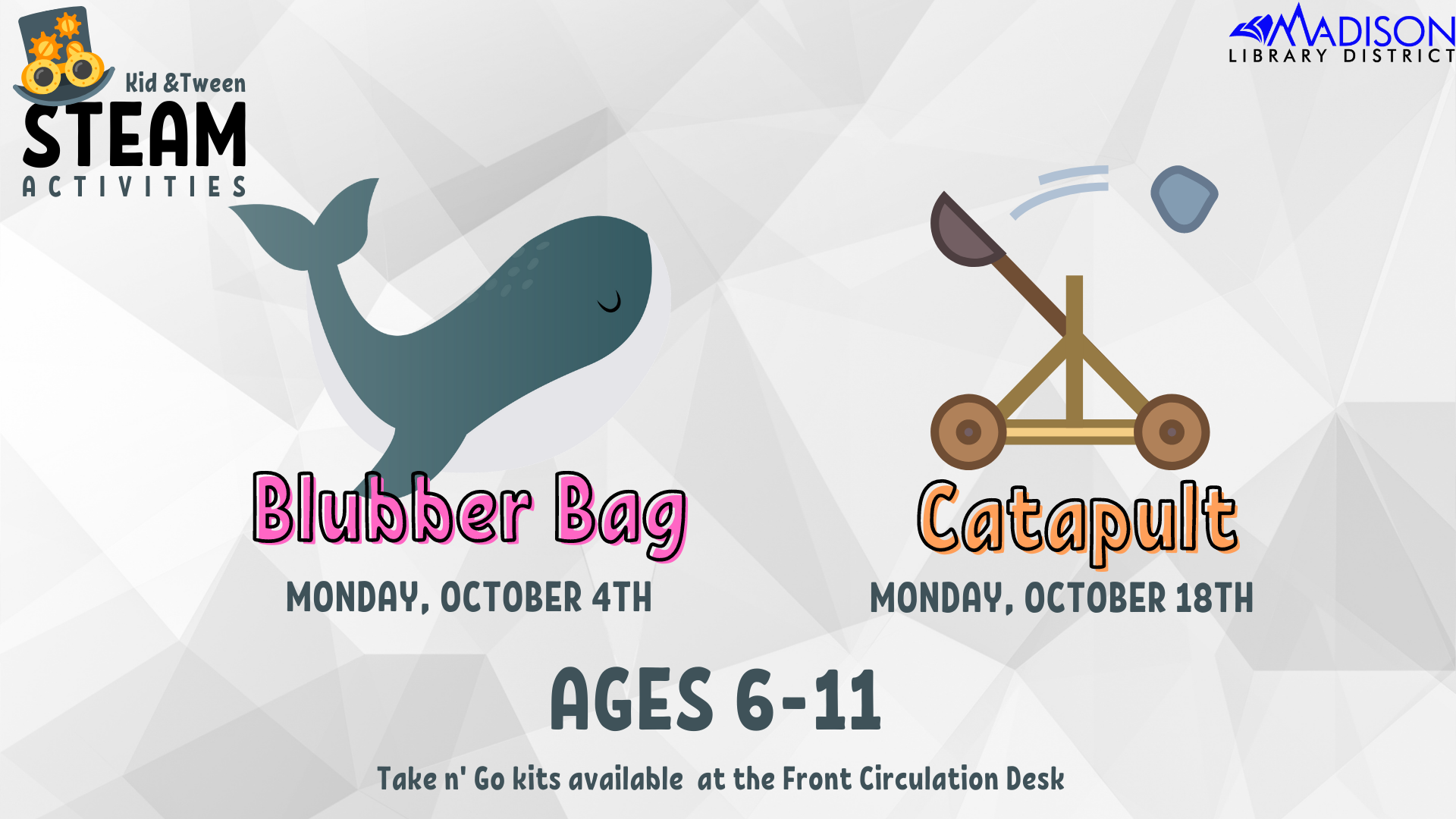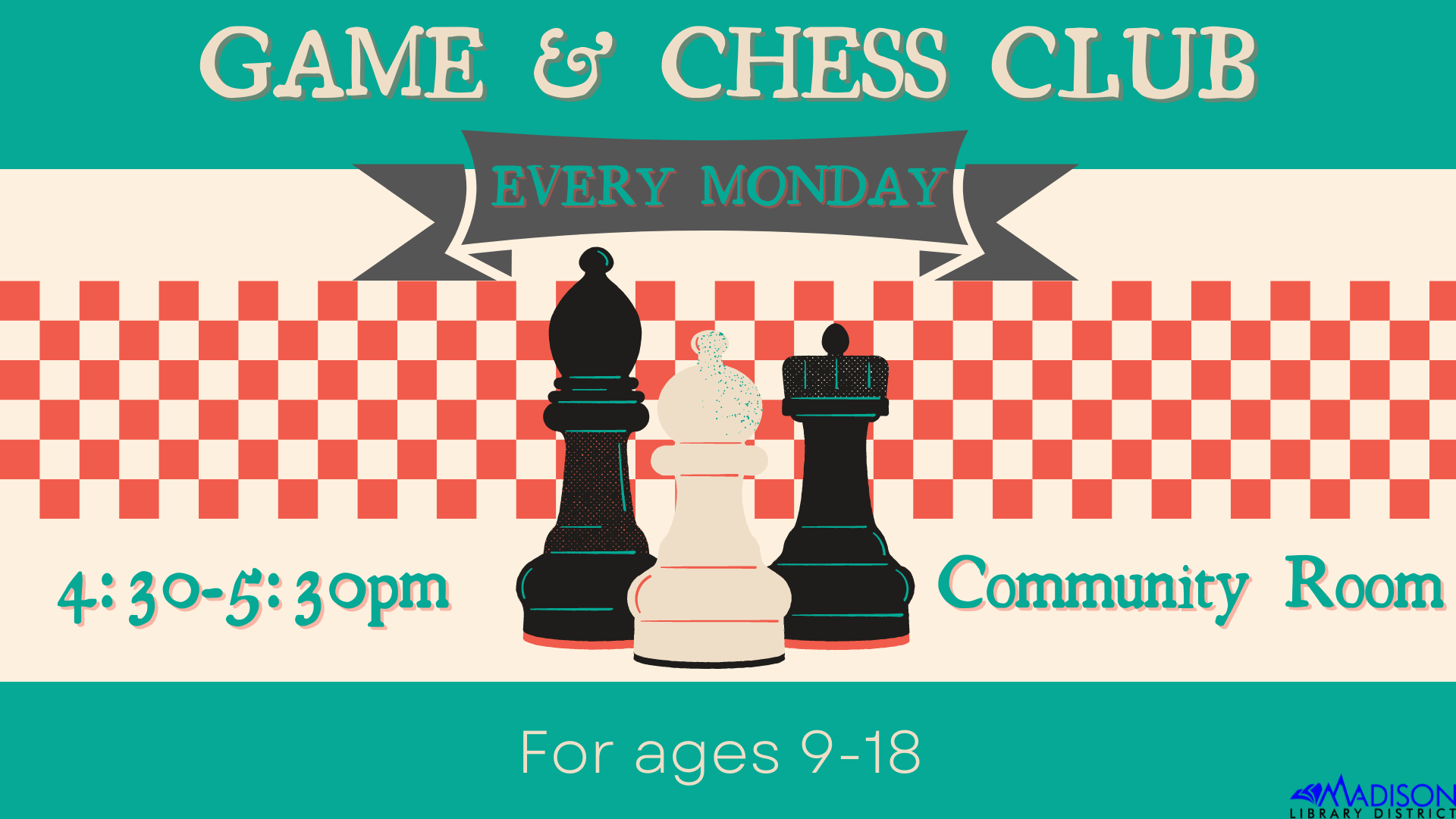 GAME AND CHESS CLUB
Every Monday in the Community Room, 4:30-5:30pm.

Learn the art of Chess and other games with the master of fun and strategy, Nick Allison. Game supplies will be provided.
For ages 9-18.
 MAKE IT @ YOUR LIBRARY – CARDBOAD DAY!
What can you make with a carboard box? A cat? A castle? Or perhaps you've got you mind set on something huge and incredible like a dragon!!! What ever your imagination inspires, we've got the tools, and some you can keep, too! So come one and all for our cardboard challenge day!  
Saturday, October 23rd 11am-3pm
For ALL ages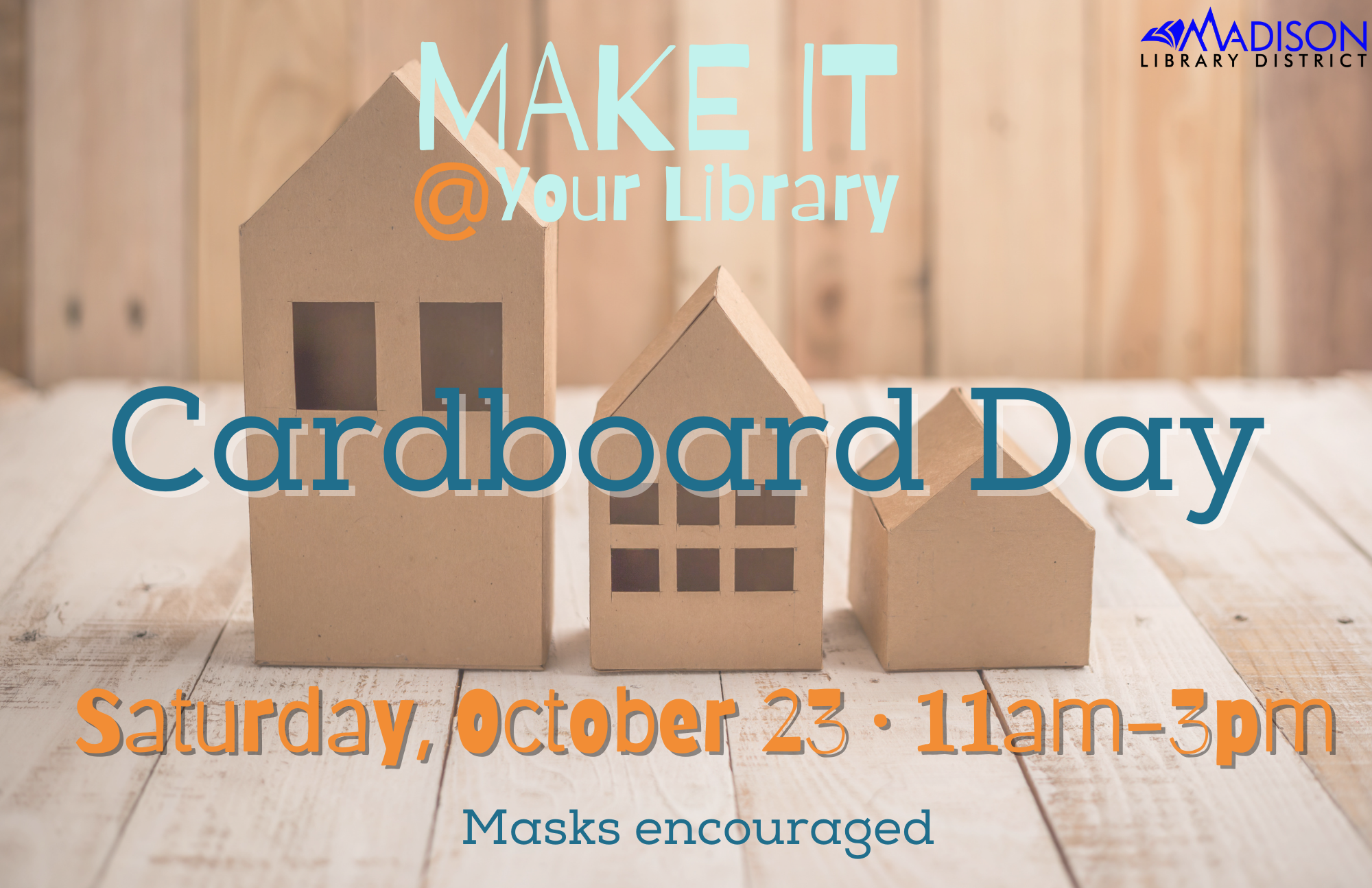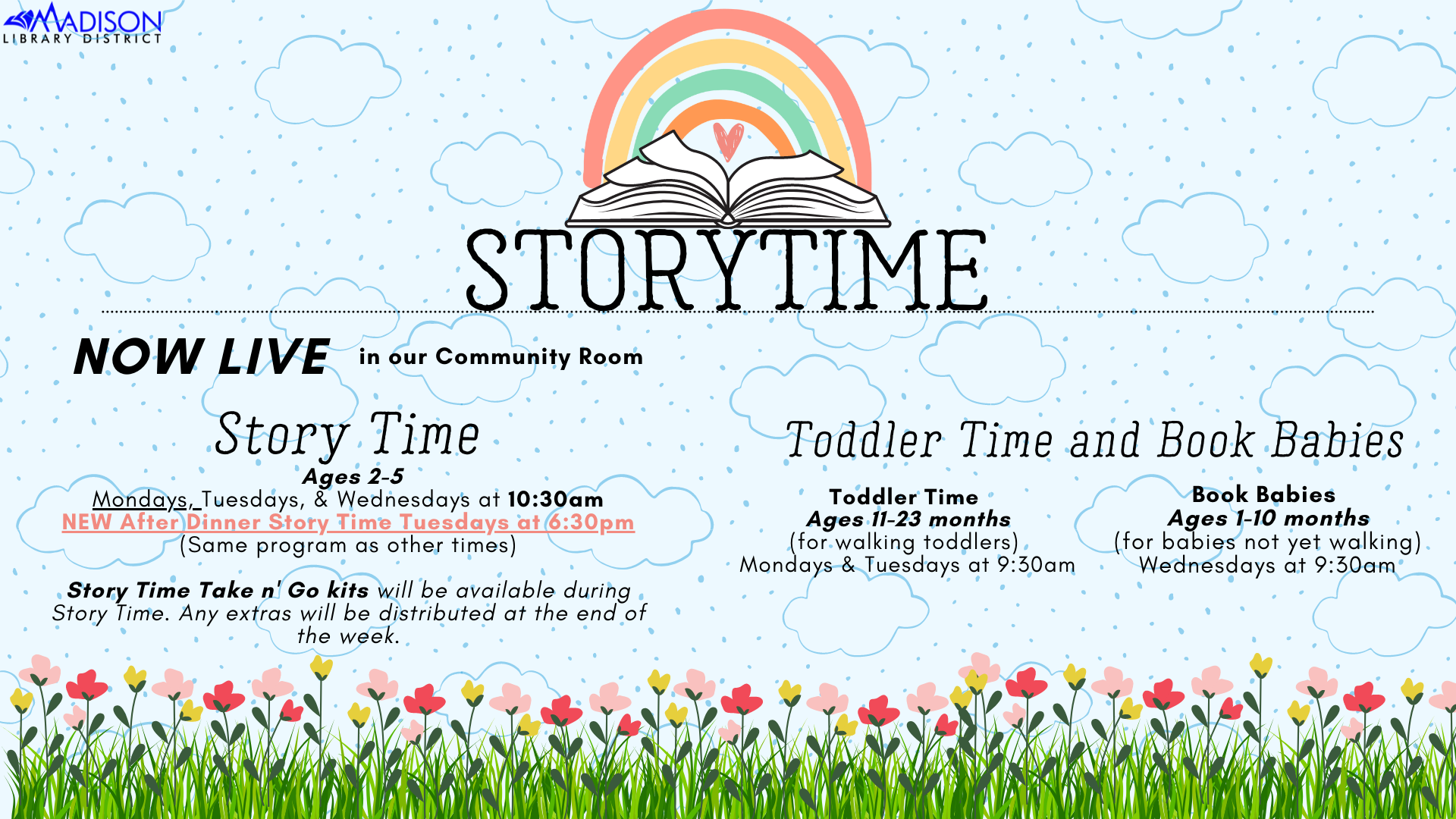 STORYTIME – LIVE IN COMMUNITY ROOM
STORYTIME – New day added!
Mondays, Tuesdays, & Wednesdays at 10:30am
Tuesdays at 6:30pm

TODDLER TIME –time change 
Mondays & Tuesdays at 9:30am
BOOK BABIES – time change
Wednesdays at 9:30am
Take n' Go Kits will be available during Storytime. Any extras will be distributed at the end of the week at the Children's Reference Desk.