NOVEMBER 16th-30th Teen Activities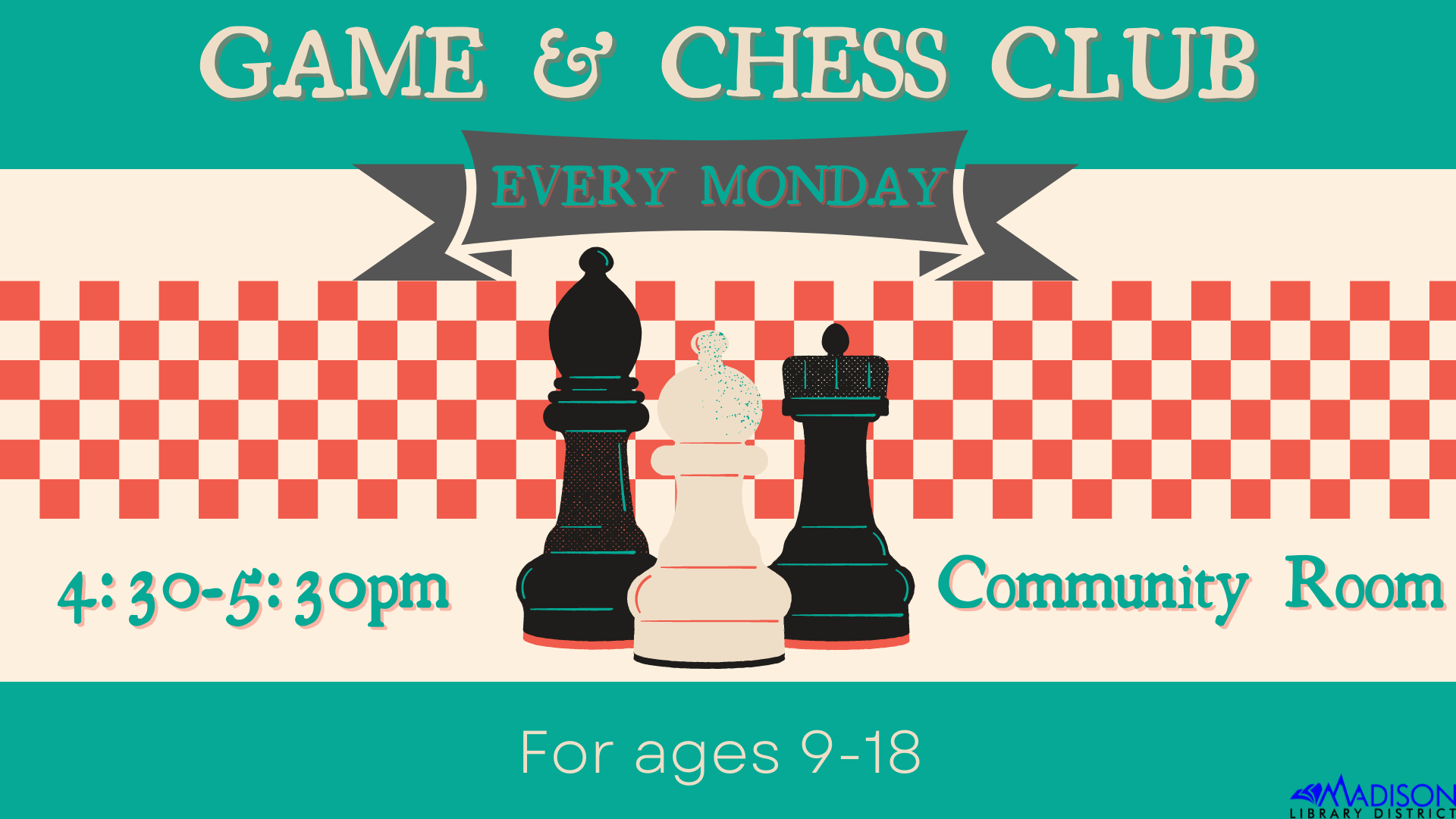 GAME & CHESS CLUB
 
Come learn the game of chess, plus other fun games!
Every Monday from 4:30-5:30pm in the Community Room.
For ages 9-18.
YOUNG LEAGUE OF WRITERS
For November, teens will get together to discuss poetry and verse with local author, Josh Allen. If able, please bring a notebook and pencil.
Wednesday November 17th from 4-5:30pm in the Activity Room.
For ages 12-18.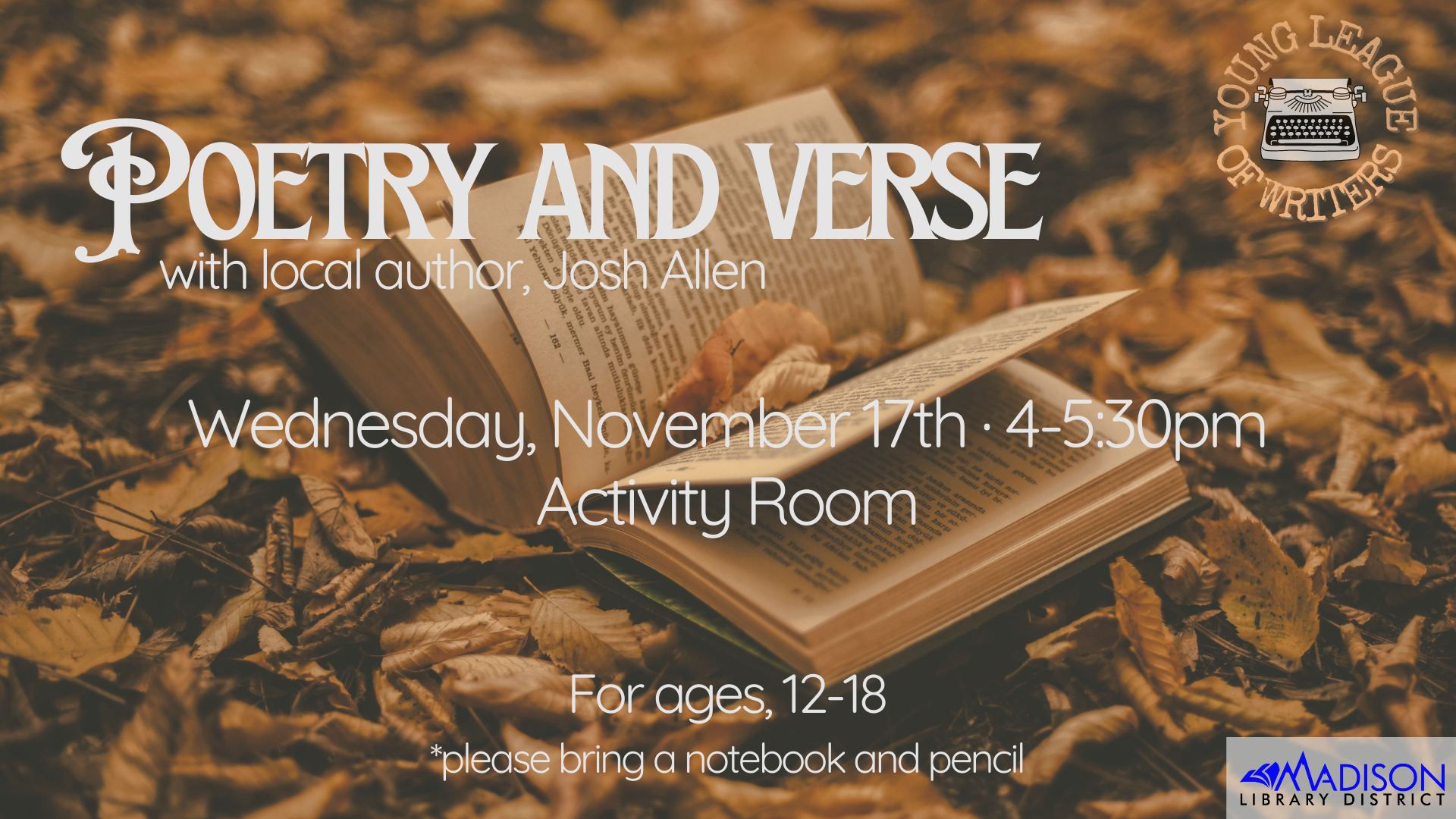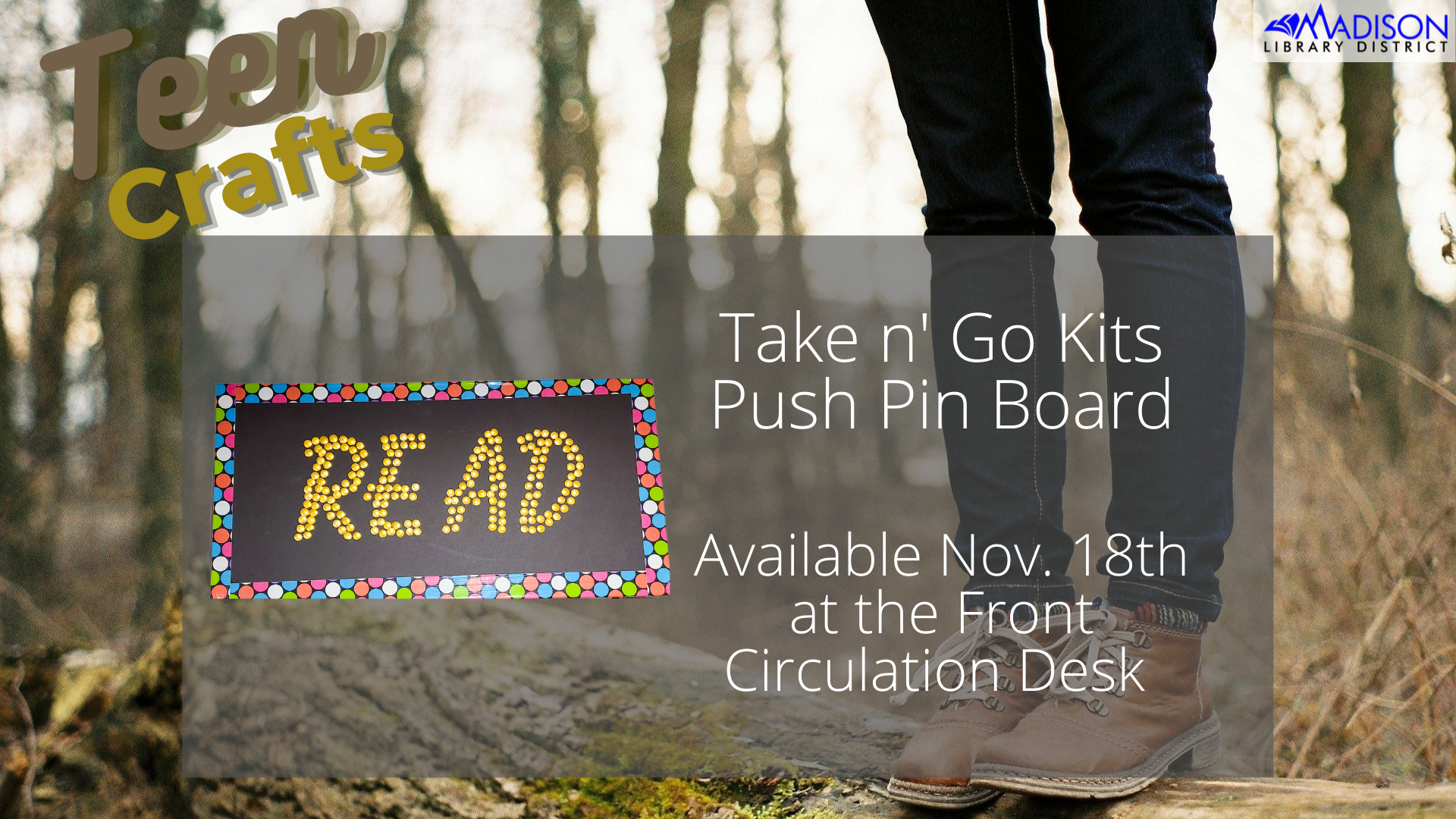 TEEN CRAFTS
 
Come to the library and pick up a take n' go kit to make a PUSH PIN BOARD. Available November 18th at the Front Circulation Desk.
For ages 12-18.
DUNGEONS AND DRAGONS
 
What adventures lie in wait for our teens? Come on Friday, November 19th, from 4-6pm to find out! 
For ages 12-18.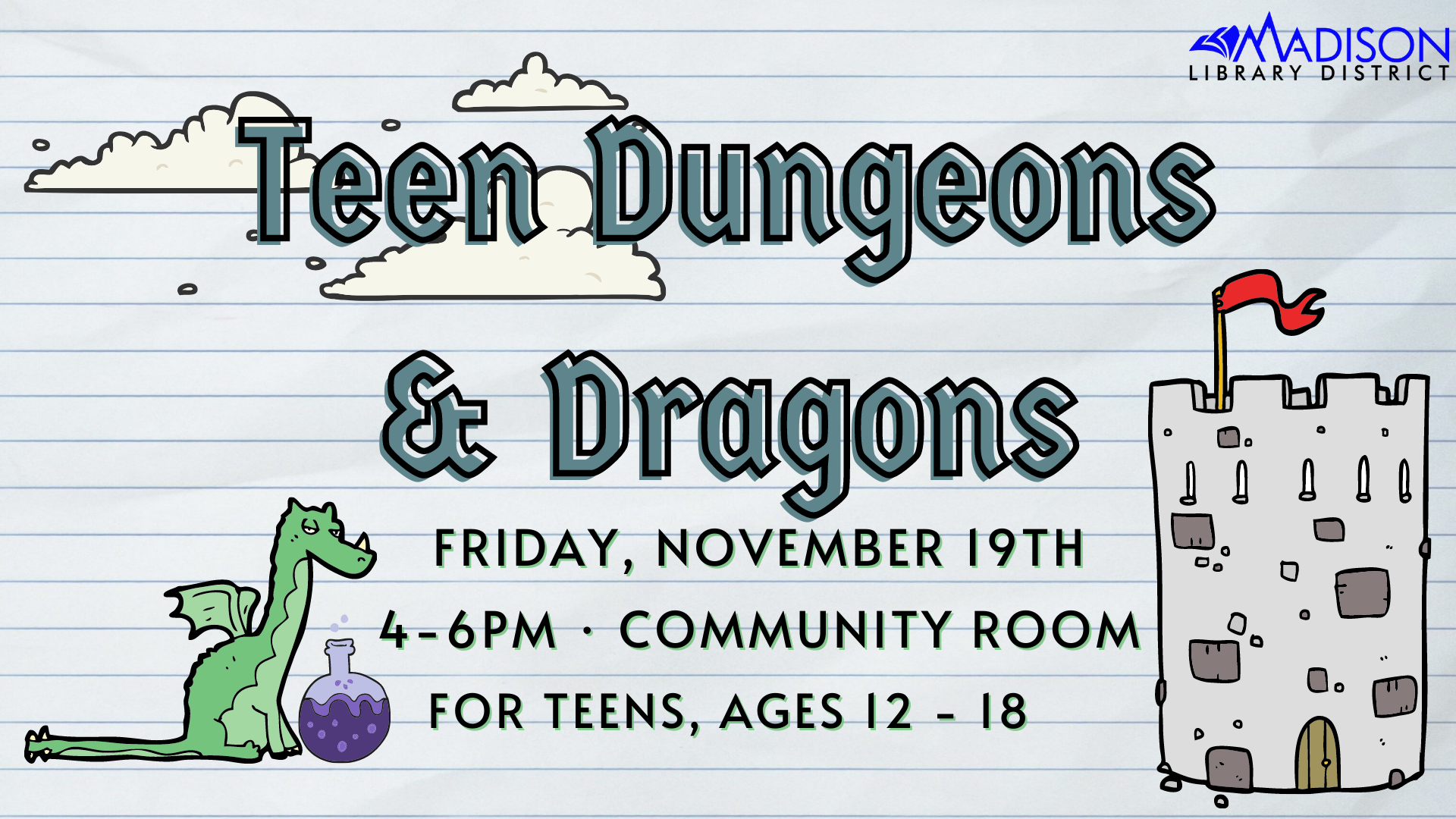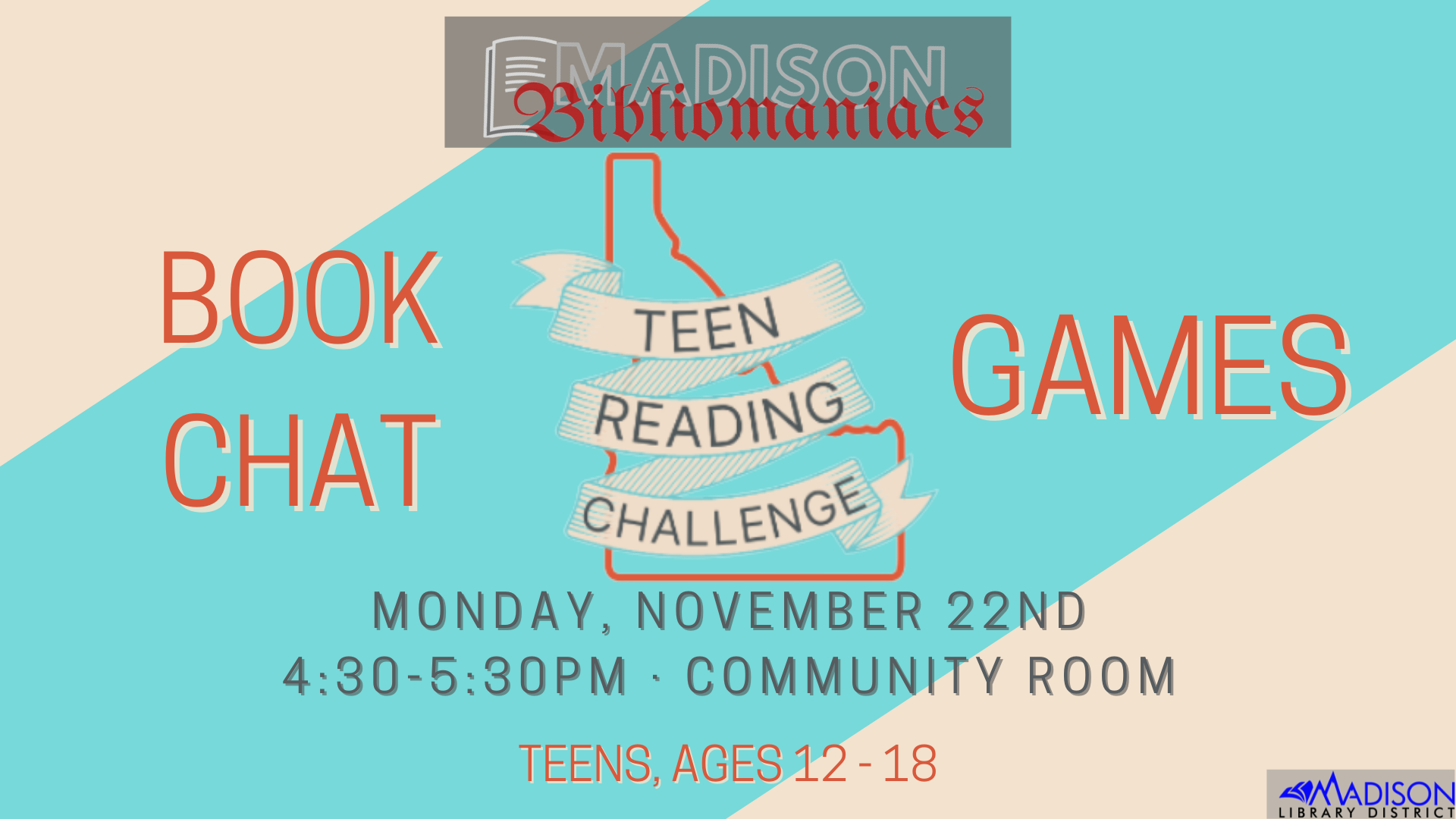 MADISON BIBLIOMANIACS
Monday, November 22nd, from 4:30-5:30pm in the Community Room. Come to talk about the Idaho Teen Reading Challenge and what books you've been reading to complete the challenge. 
For ages 12-18.
FAMILY FRIENDLY FILM NIGHTS

Every Tuesday a fun family movie will be showing at the library at 4pm. Children under 12 must be accompanied by someone 14 or older.
November 16th: Paddington
November 23rd: Finding Nemo
November 30th: The Peanuts Movie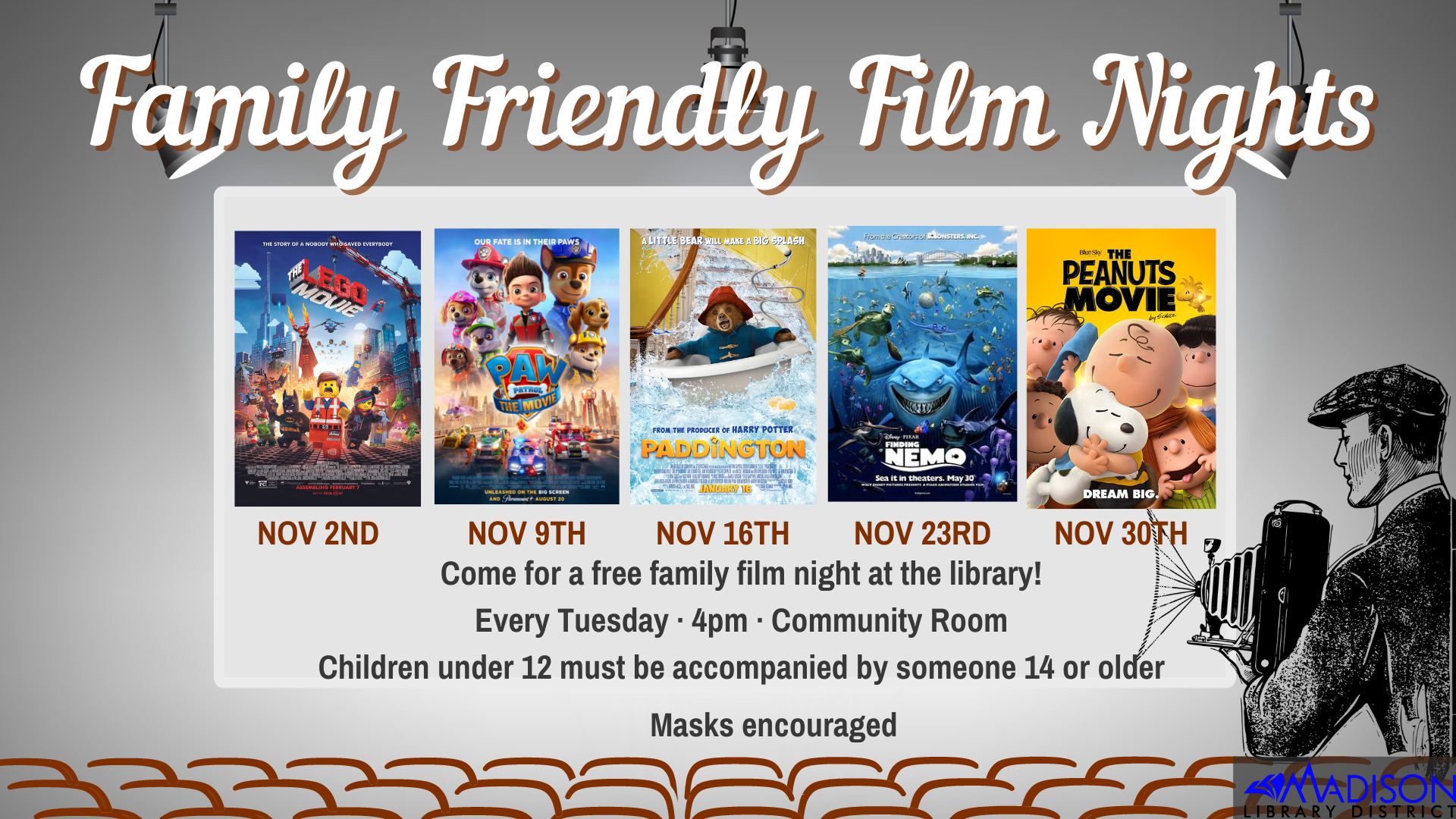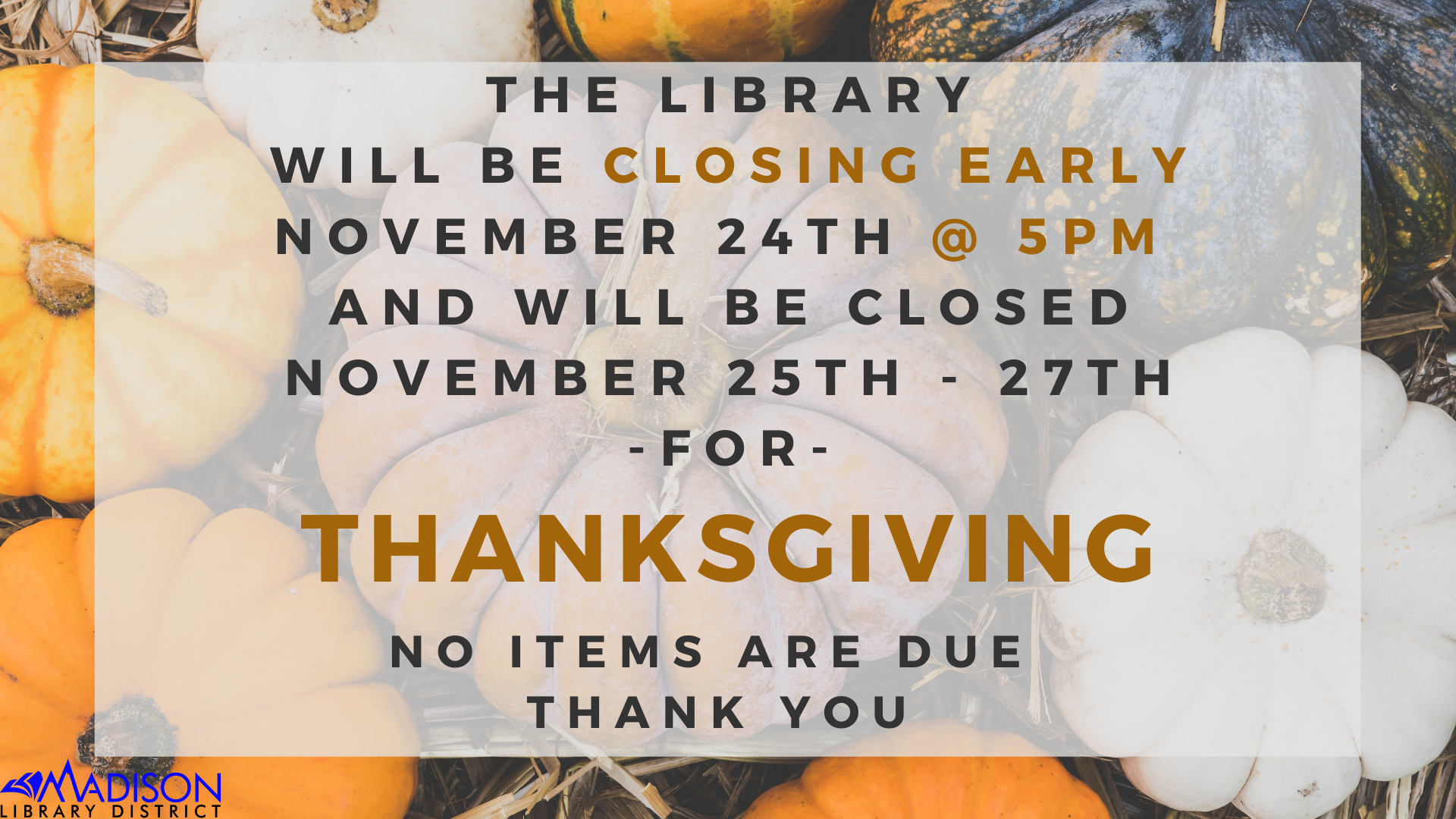 THANKSGIVING HOLIDAY CLOSURE

The library will close early on Wednesday, November 24th, at 5pm. The library will be closed from Thursday, November 25th, to Saturday, November 27th. No items will be due and the book drop will remain open.
Have a lovely Thanksgiving!