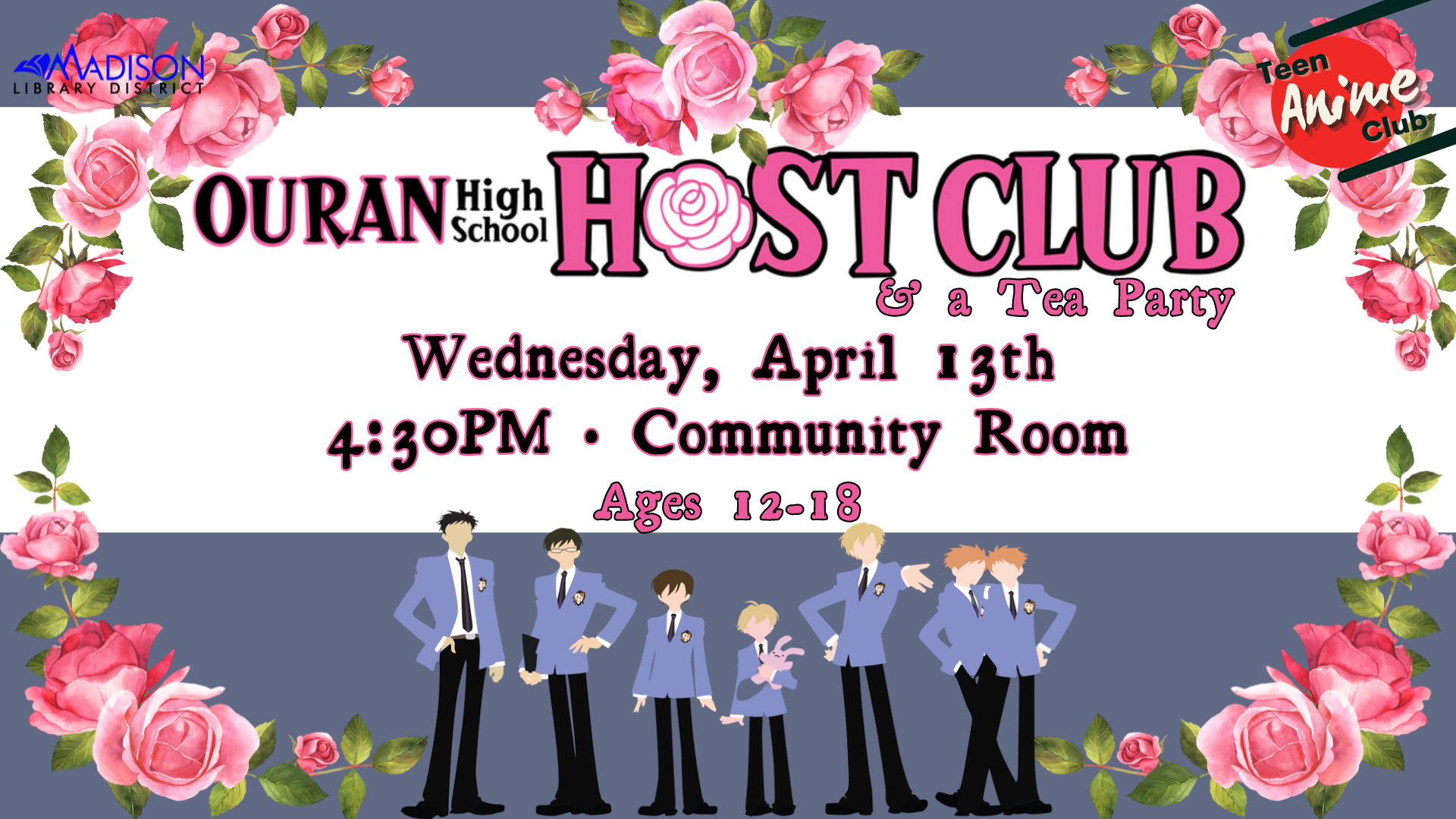 TEEN ANIME CLUB
 
Come and watch Ouran High School Host Club. There will also be a fun TEA PARTY!
Wednesday April 13th. 4:30pm, Community Room. 
For ages 12-18.
YOUNG LEAGUE OF WRITERS
How can you incorporate HUMOR and COMEDY into your writing? Discuss with others at the next Young League of Writers.
Wednesday April 20th. 4-5:30pm, Activity Room.
For ages 12-18.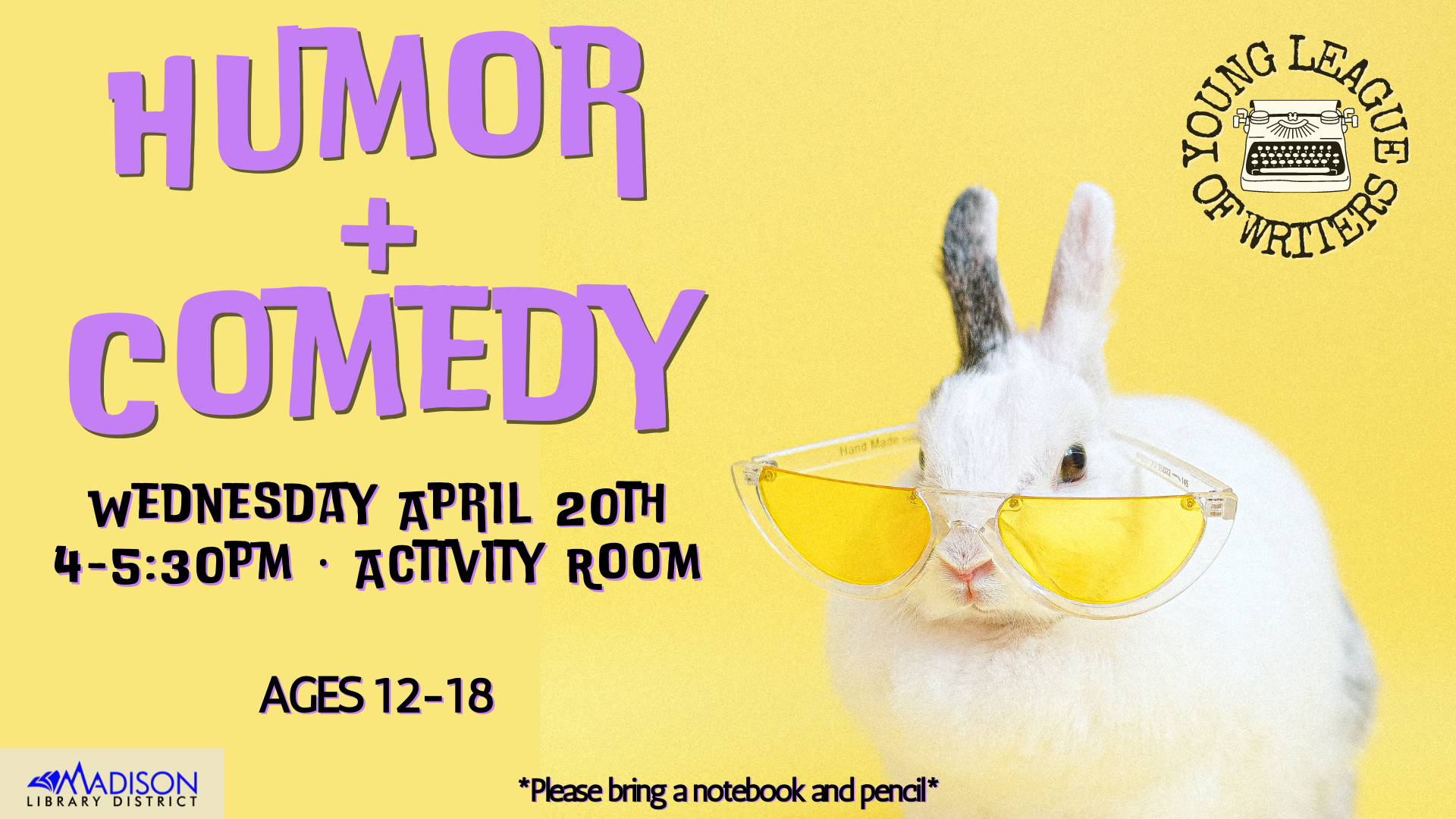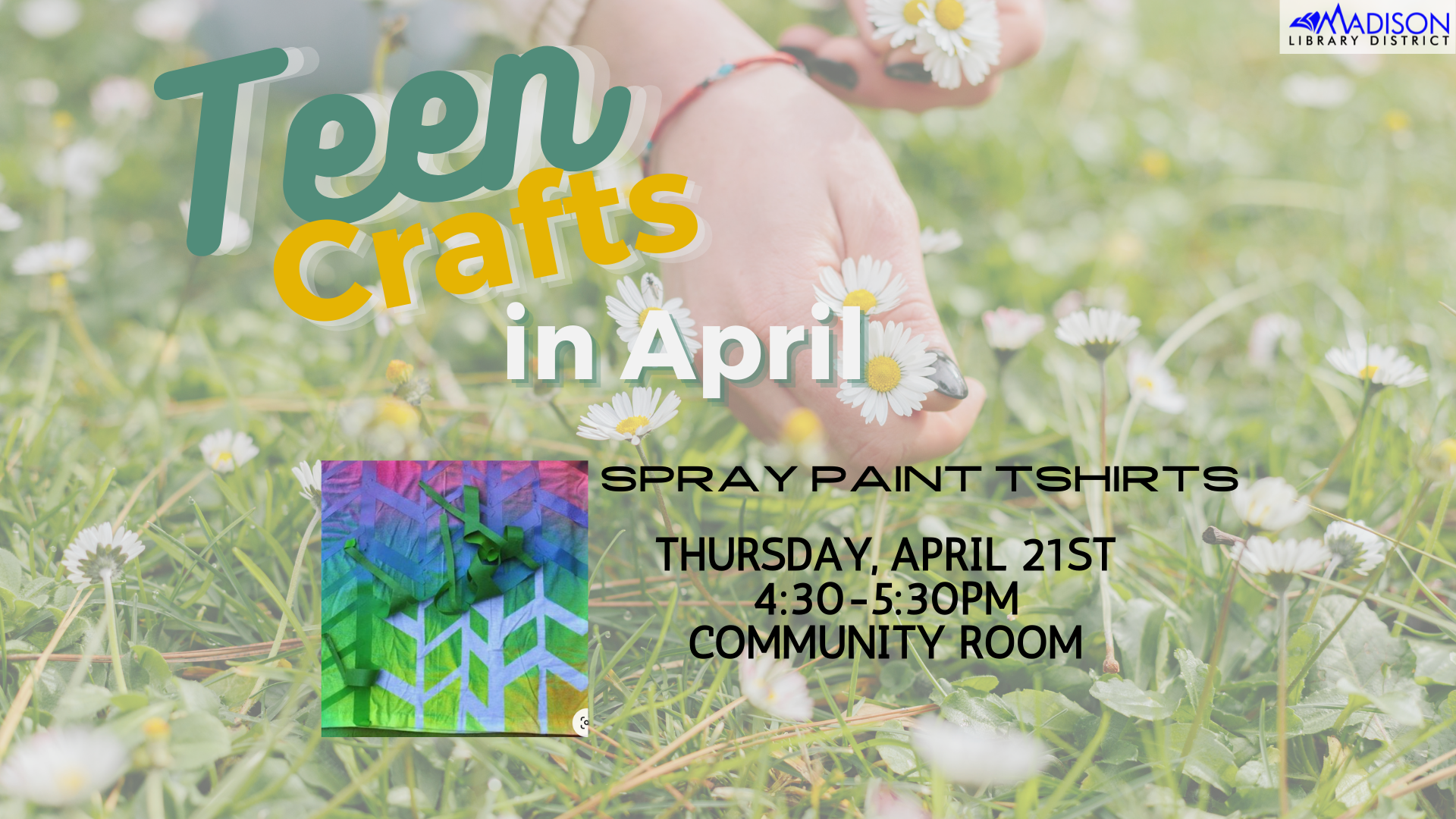 TEEN CRAFT – SPRAY PAINT TSHIRTS
In person craft. Thursday April 21st. 4:30-5:30 pm, Community Room.
For ages 12-18.

DUNGEONS & DRAGONS
 
Brave the quest and join other teens on epic adventures! Friday April 22nd, 3:30-5:30pm. Community Room.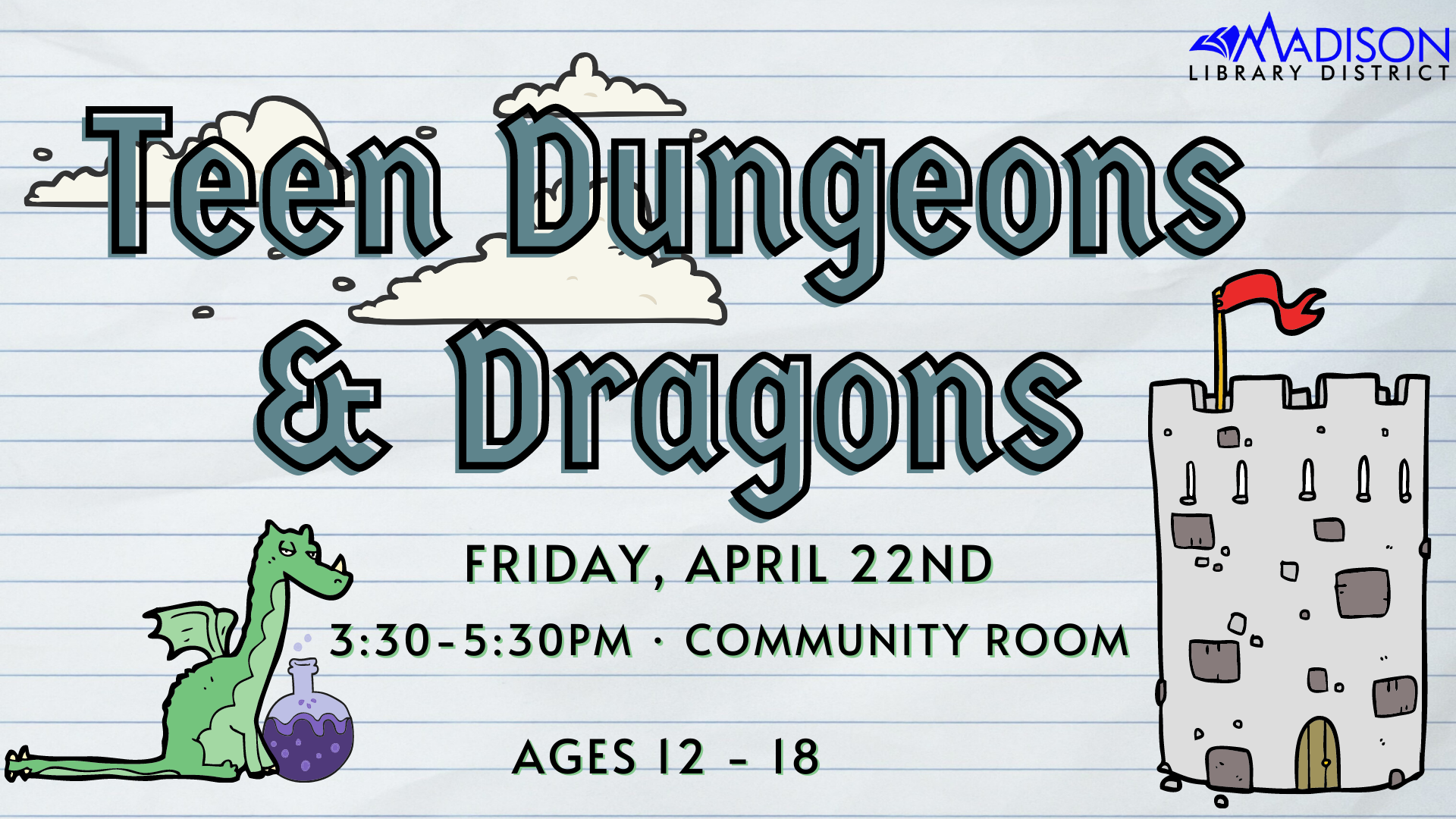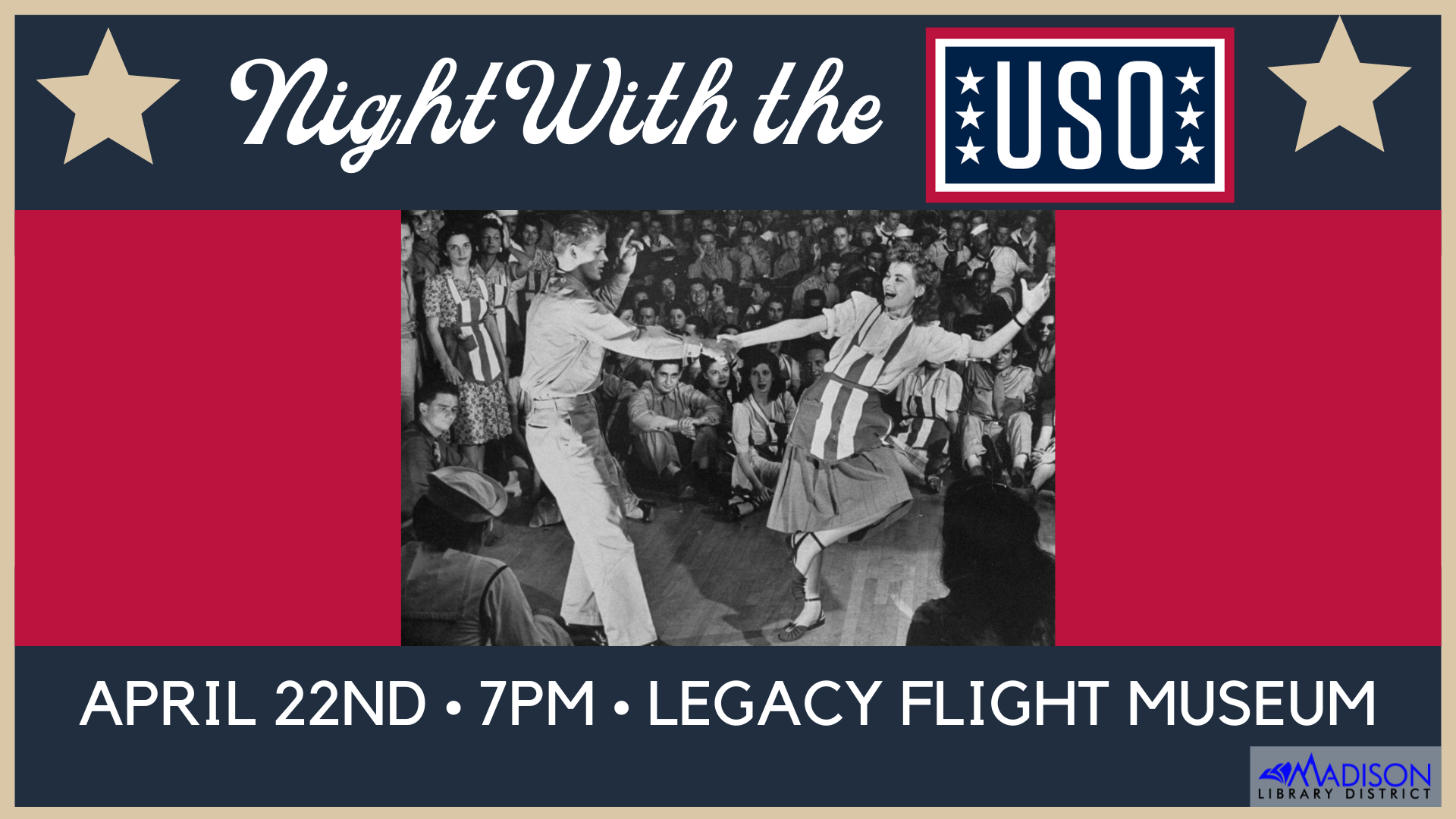 A NIGHT WITH THE USO
During World War II, the USO would perform for troops to lift morale and offer a reprieve from the war.


Join us for a throwback night to the 1940's with entertainment like the USO would offer. 
Friday April 22nd, 7-8:30pm. Legacy Flight Museum.
400 Airport Way in Rexburg.
REXBURG YOUTH CHESS TOURNAMENT
 
Monday, April 25th. 4:30-6:30pm, Community Room.
Join us Monday April 25th for a Chess Tournament! There will be prizes, snacks, and FUN!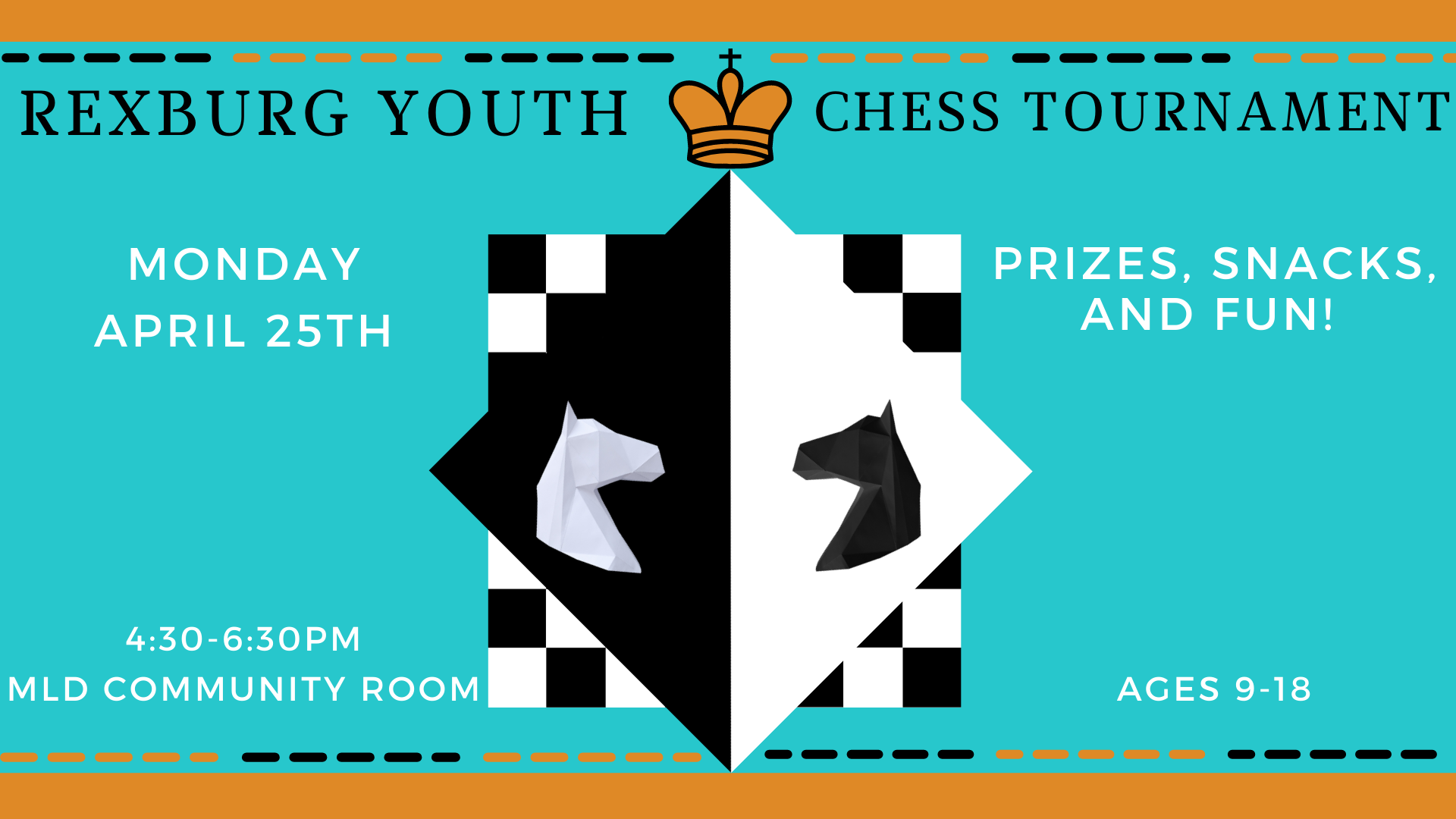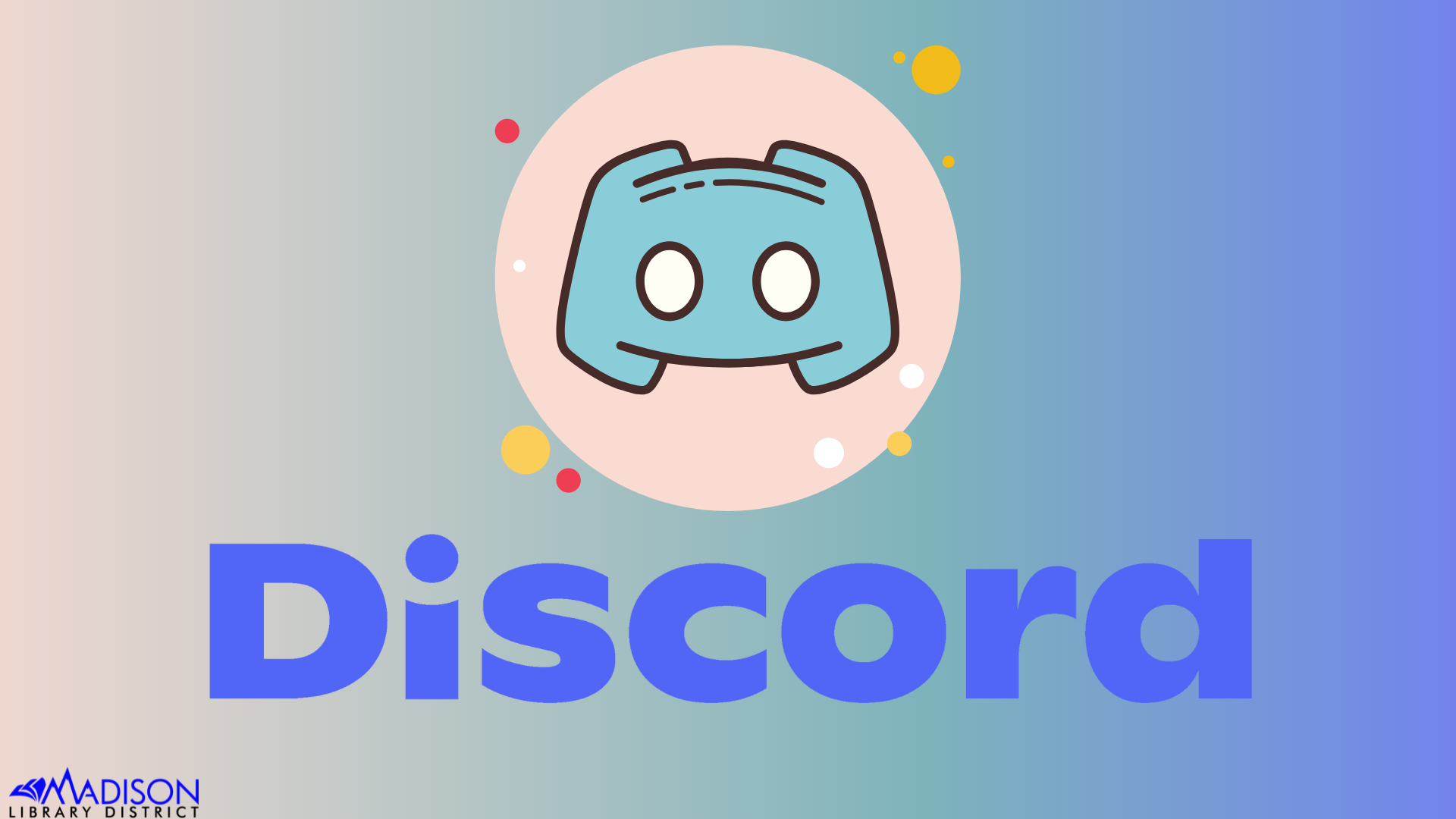 DISCORD SERVER

Join our Discord Server! Chat and get to know other teens in the area. The Server is monitored by Library Staff to ensure a fun and safe place for all.
Right now, there is a special PERCY JACKSON Server going on – be sorted into your God or Goddess Cabin, daily art prompts, weekly group games, and more! 
SHELF SURFERS: BOOK HANGOUT FOR TEENS

It is the month of April which means: THE END OF THE IDAHO TEEN READING CHALLENGE! Come to talk about what books you read and how you liked reading different types of books. 
Wednesday April 27th, 4:30pm. Community Room.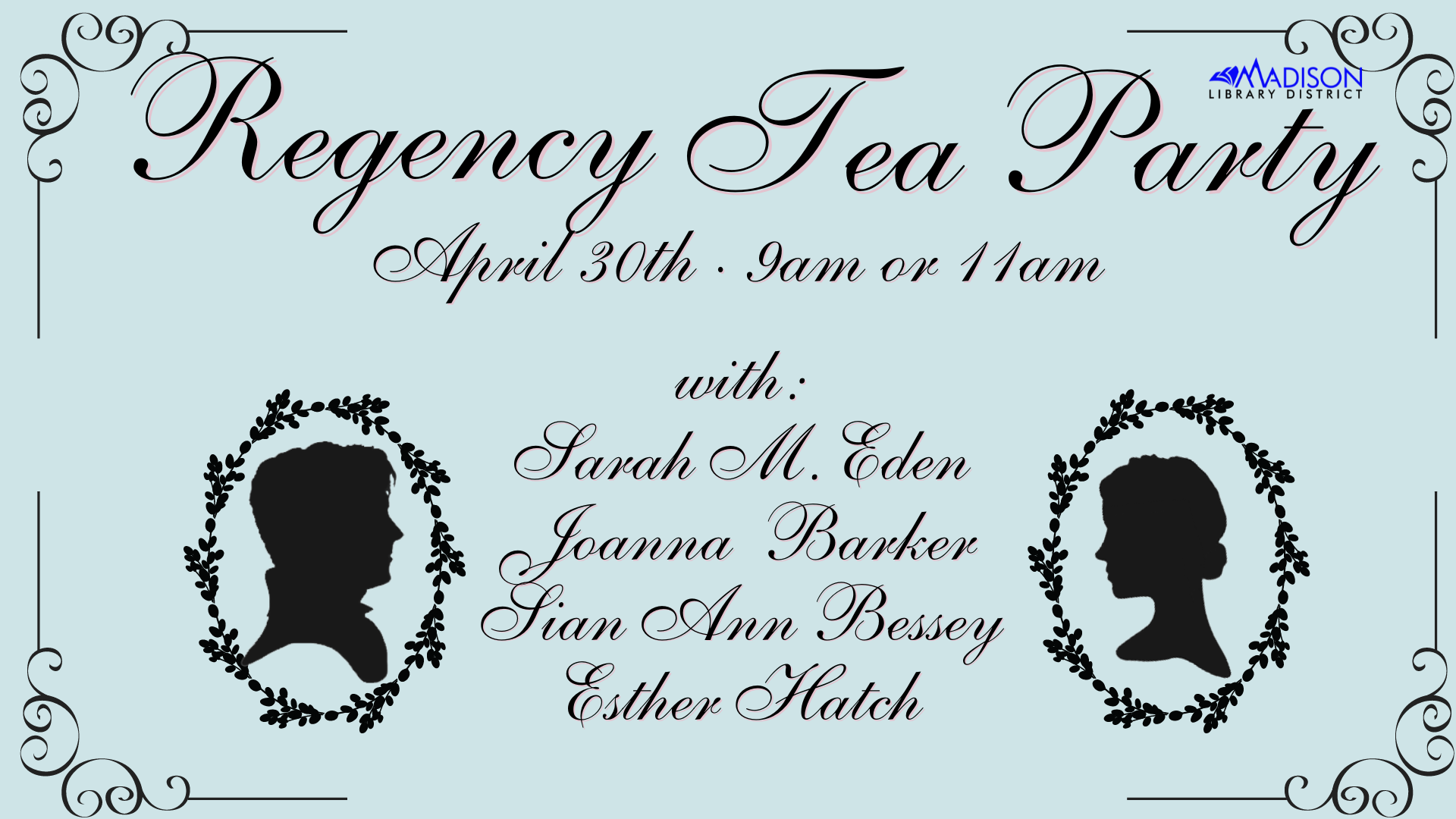 REGENCY TEA PARTY
 
Saturday April 30th. 9am & 11am.
This is a ticketed event. Join authors Sarah M. Eden, Joanna Barker, Sian Ann Bessey, and Esther Hatch for a Regency Tea Party. The event will include a Q&A session, behind-the-scenes insights, giveaways, and more! Each attendee will be treated to baked goods, SWAG, and a one-of-a-kind experience with some of their favorite authors. Dress up in period costume if you'd like. 
Masks are required for this event. 
Win a FREE ticket through our raffle giveaway!
· Attend adult or teen events. Each attended event will earn you one raffle ticket.
· Like our Instagram and/or Facebook accounts and comment on our Regency Tea post.
· EXTRA ENTRY: Share your favorite BookFace from the MLD FB or IG account. If you are set to private, please provide a screenshot of your share.
FOR NATIONAL LIBRARY WEEK:
Come into the library and check out items to earn an EXTRA raffle ticket! From Wednesday April 6th to Wednesday April 13th.
GAME & CHESS CLUB
 
Come learn the game of chess, plus other fun games!
Every Monday from 4:30-5:30pm in the Community Room.
For ages 9-18.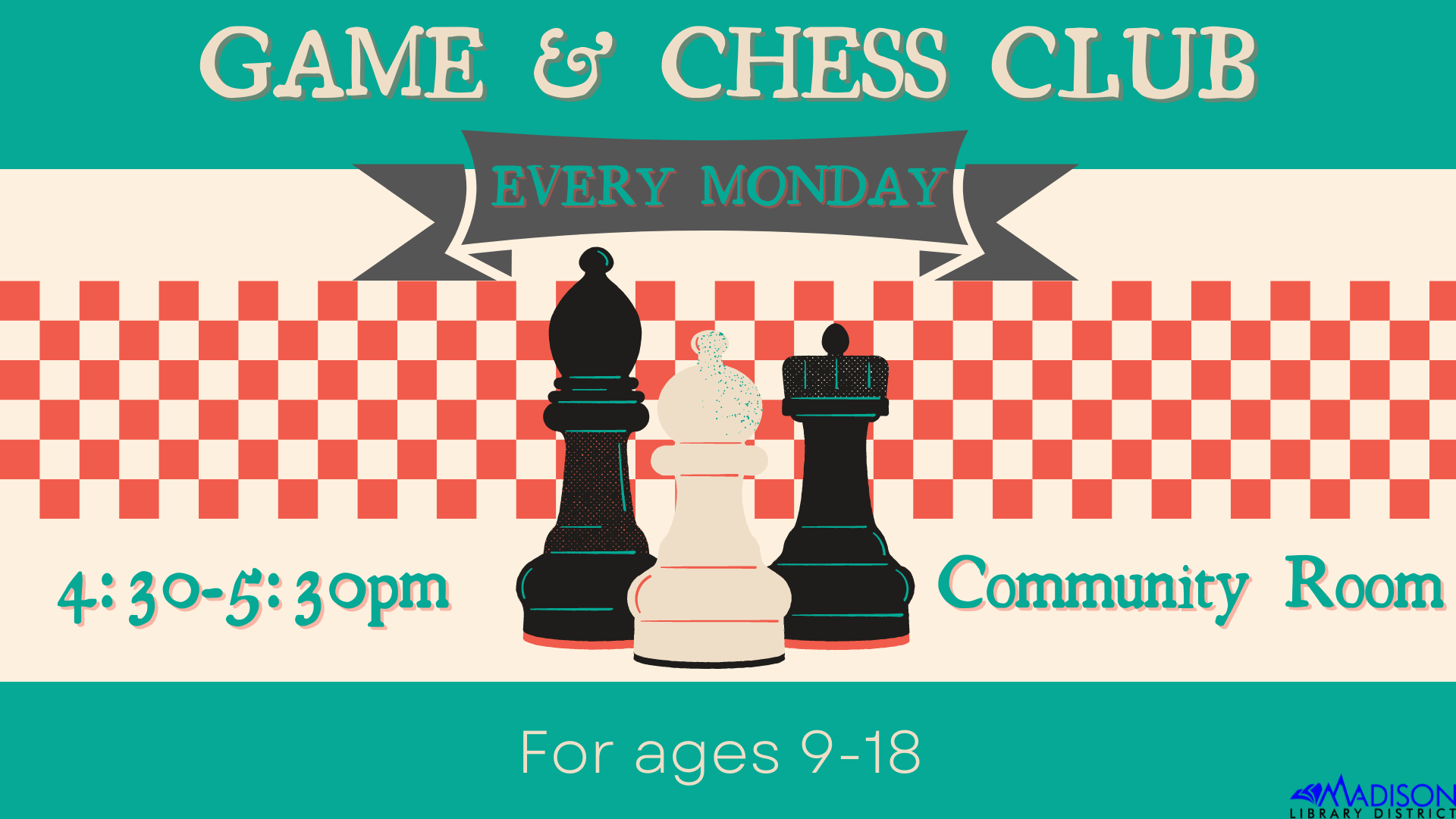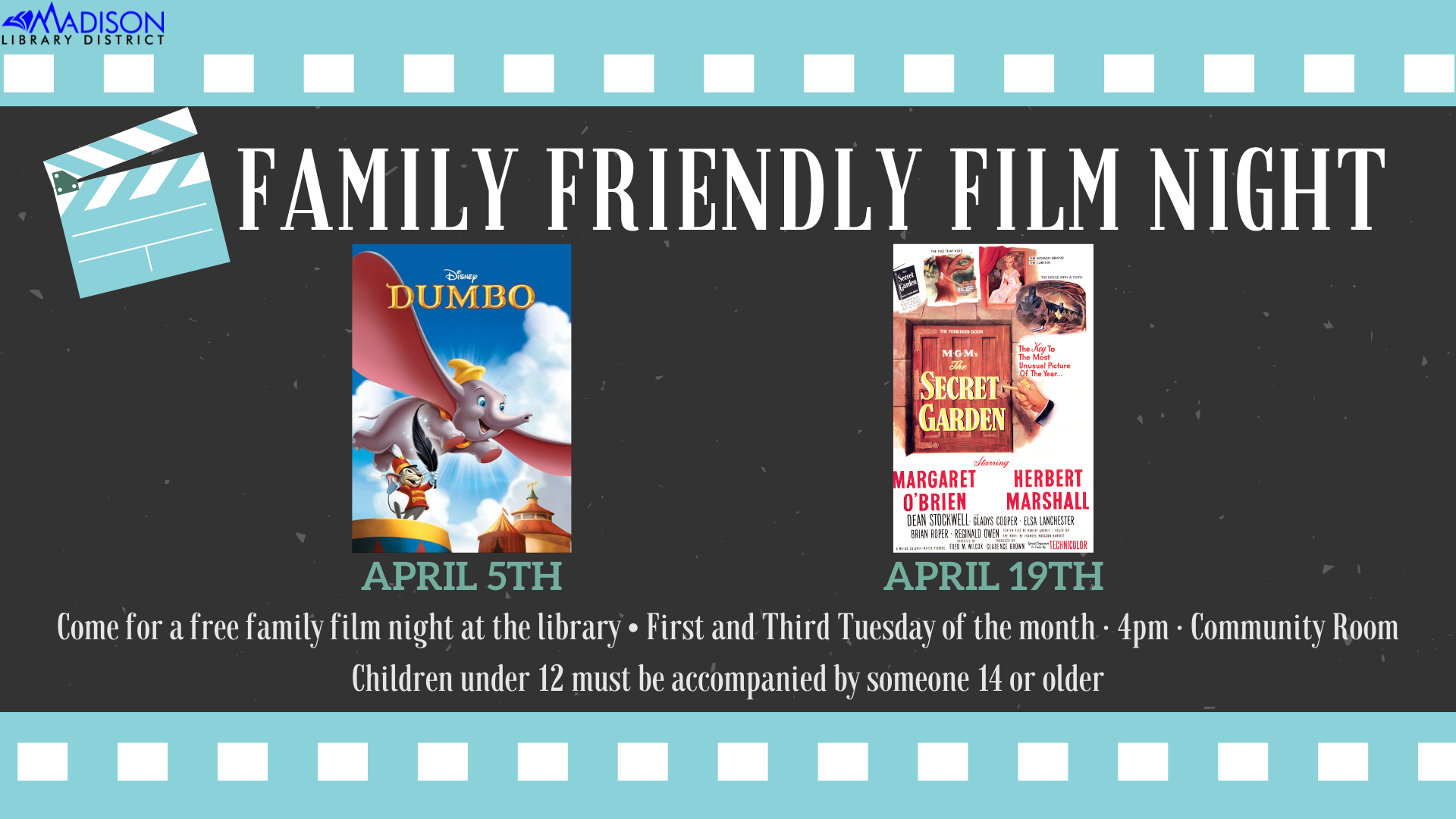 FAMILY FRIENDLY FILM NIGHTS

Every 1st and 3rd Tuesday a fun family movie will be showing at the library at 4pm.
Children under 12 must be accompanied by someone 14 or older.
April 19th: The Secret Garden (1949)