APRIL Kid + Tween Activities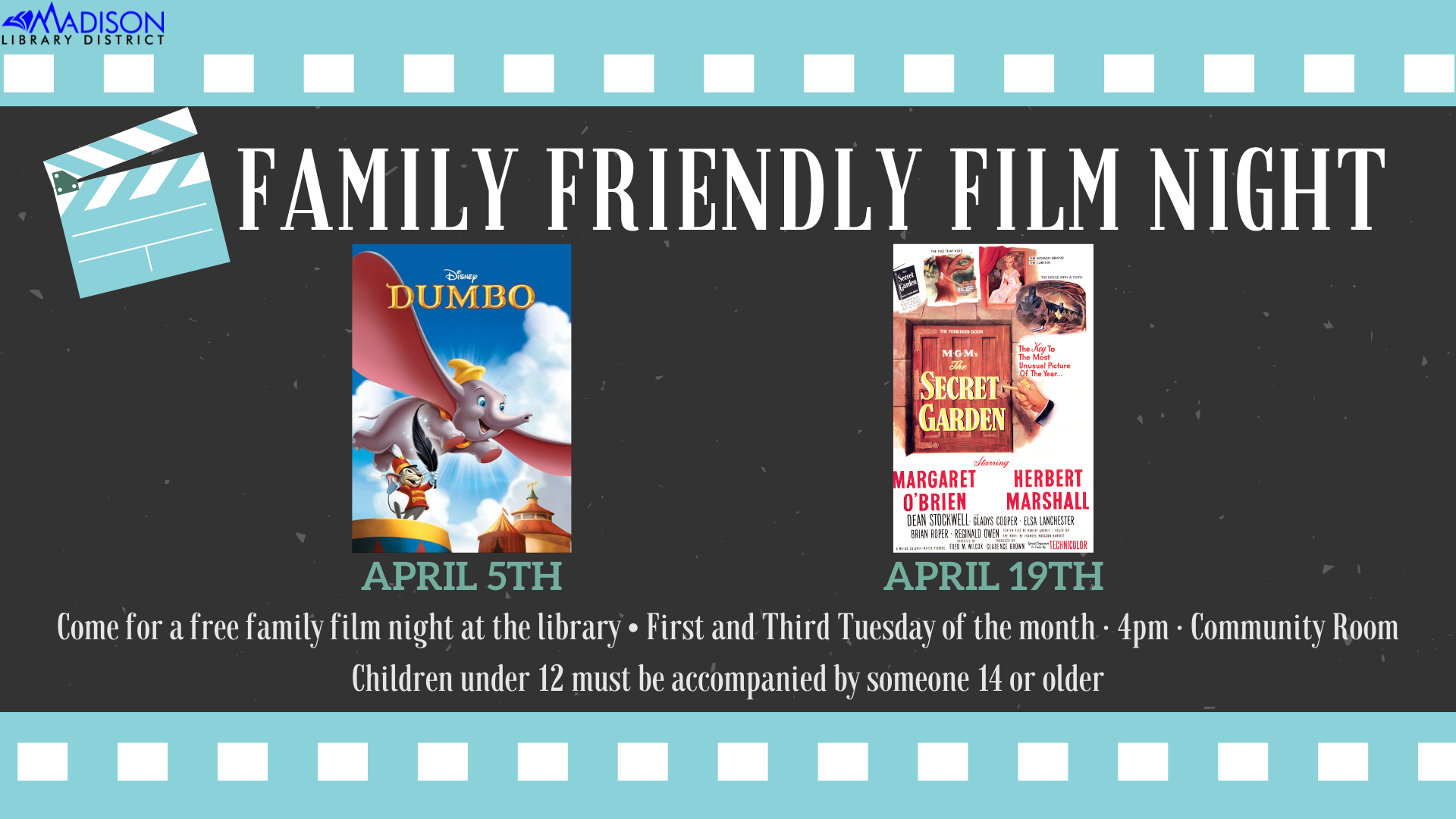 FAMILY FRIENDLY FILM NIGHTS 
Every 1st and 3rd Tuesday @ 4pm in the Community Room.
SCHEDULE:
April 19th: The Secret Garden (1949)
Children under 12 must be accompanied by someone 14 or older.
KID + TWEEN STEAM KITS
For ages 6-11. Now in person!
Every 1st and 3rd Monday of the month. 
April 12th: Silly Putty
April 29th: Origami Slinky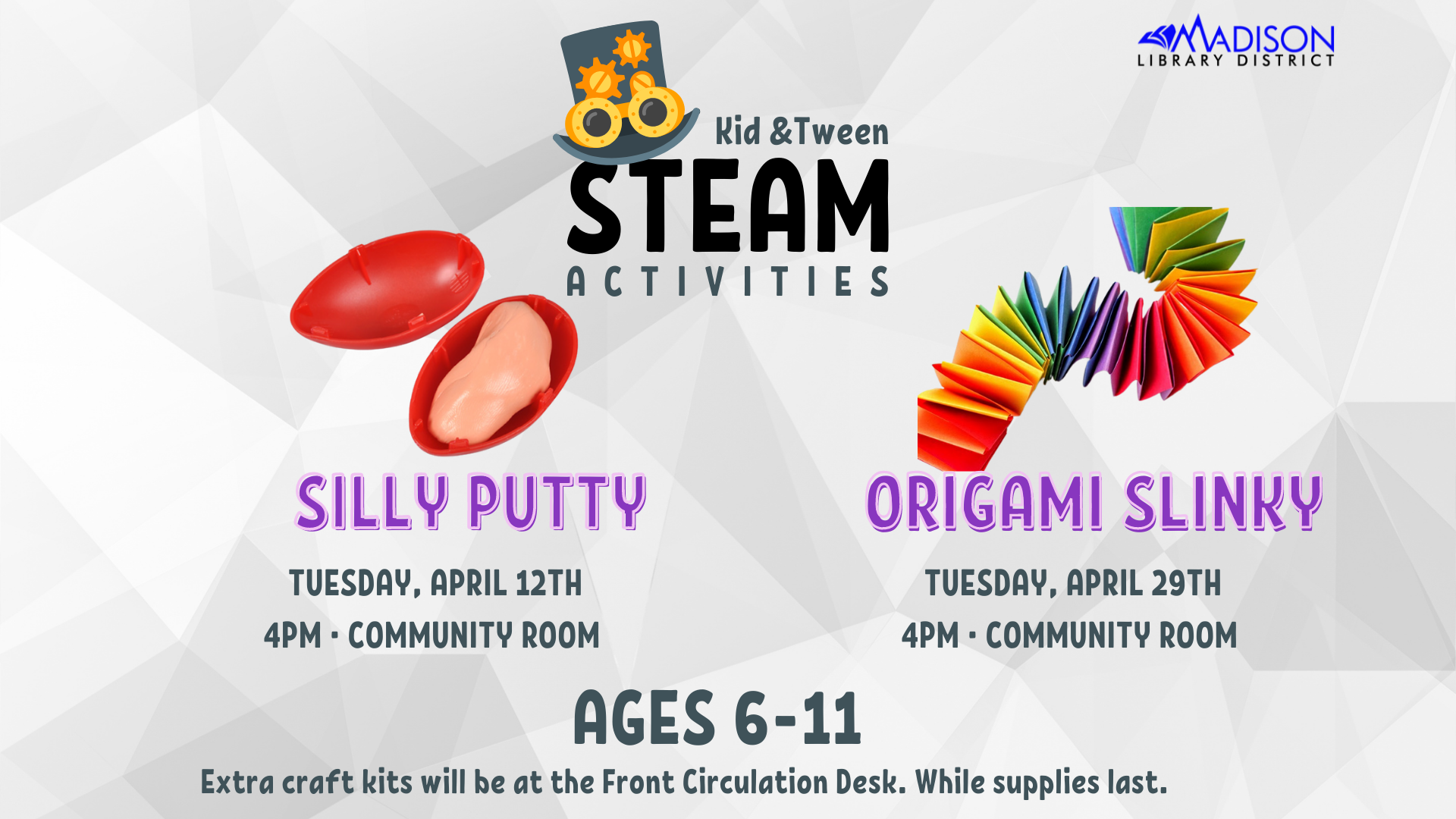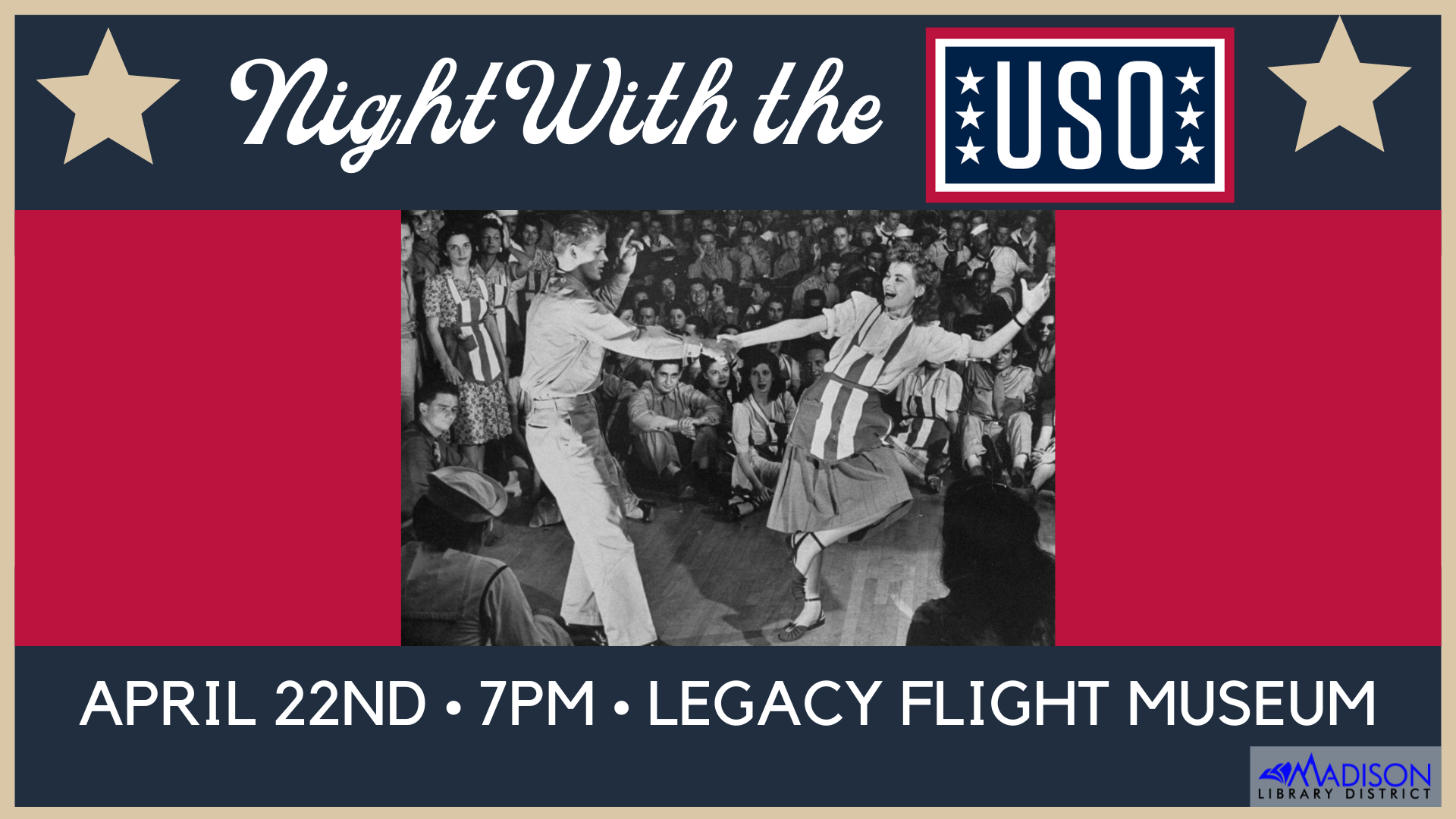 A NIGHT WITH THE USO
During World War II, the USO would perform for troops to lift morale and offer a reprieve from the war.
Join us for a throwback night to the 1940's with entertainment like the USO would offer. 
Friday April 22nd, 7-8:30pm
Legacy Flight Museum
400 Airport Way, Rexburg, ID
For all ages. FREE event – no ticket necessary.
Donations to the Legacy Flight Museum appreciated.
REXBURG YOUTH CHESS TOURNAMENT
Join us Monday April 25th for a Chess Tournament! There will be prizes, snacks, and FUN!
4:30-6:30pm in the Community Room.
For ages 9-18.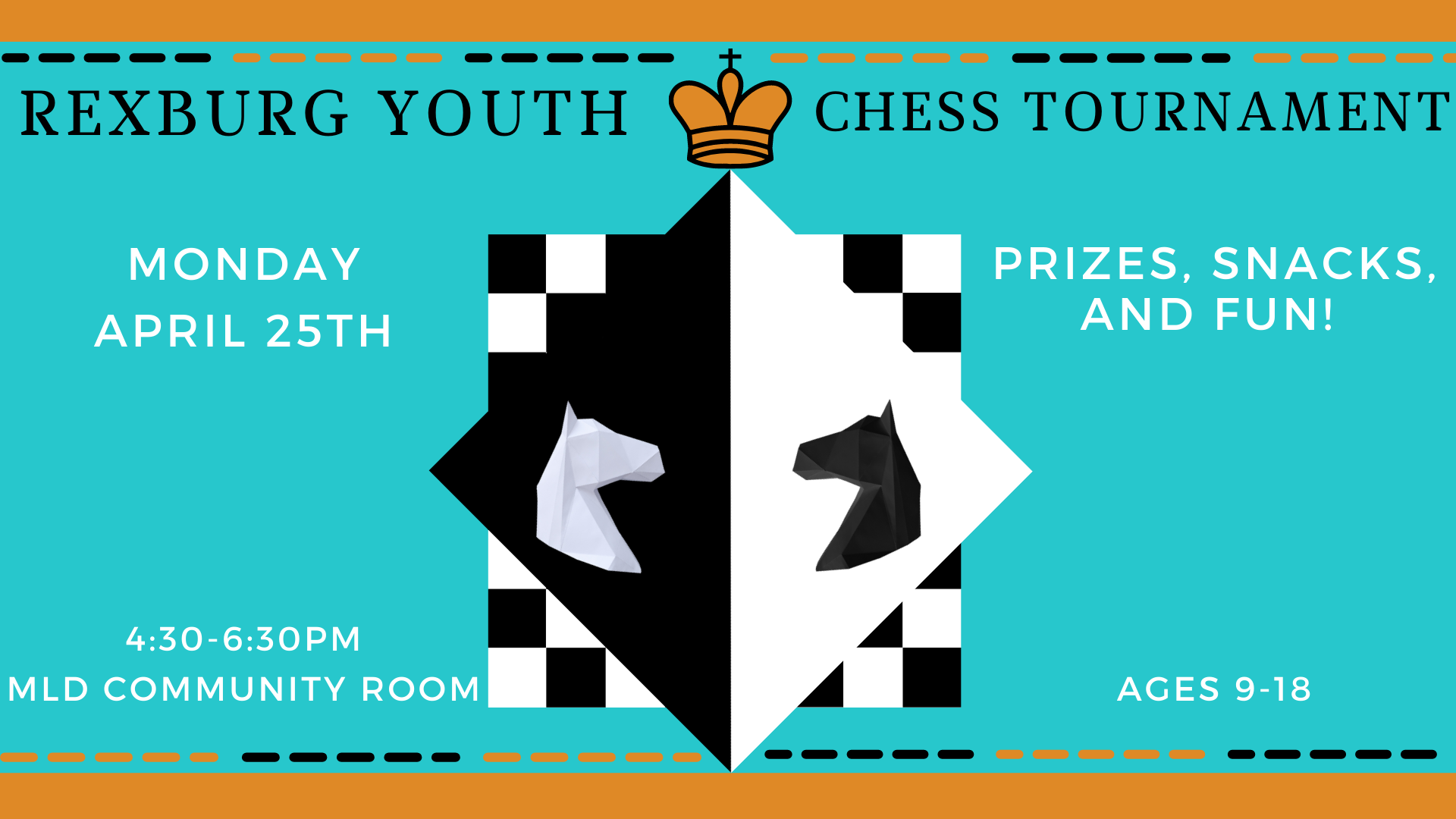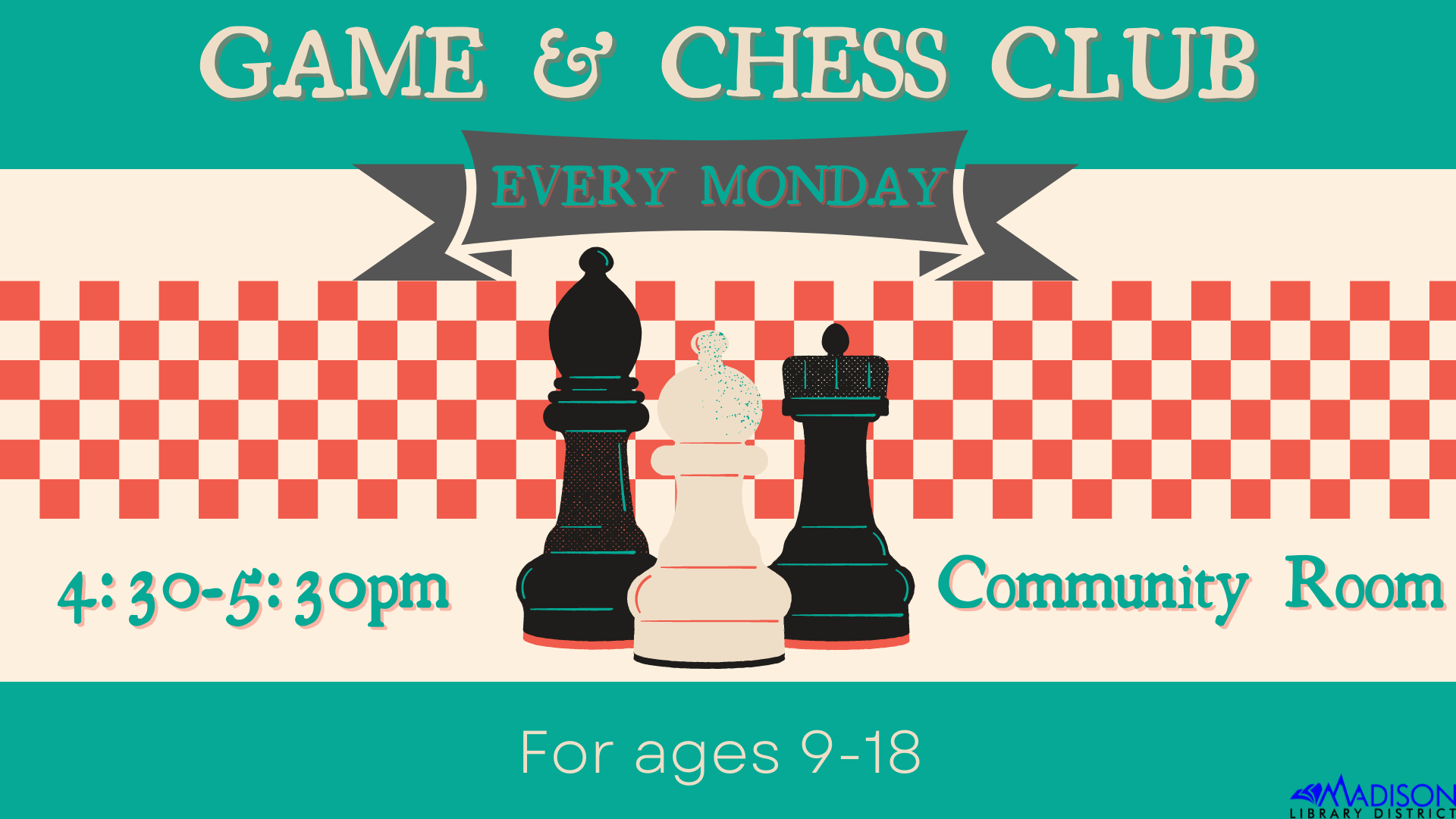 GAME AND CHESS CLUB
Every Monday in the Community Room, 4:30-5:30pm.

Learn the art of Chess and other games with the master of fun and strategy, Nick Allison. Game supplies will be provided.
For ages 9-18.
 STORYTIME – LIVE IN COMMUNITY ROOM
STORYTIME – ages 2-5
Mondays, Tuesdays, & Wednesdays at 10:30am
Tuesdays at 6:30pm

TODDLER TIME -13 – 23 months (walking)
Mondays & Tuesdays at 9:30am
BOOK BABIES – 0-12 months (not yet walking)
Wednesdays at 9:30am
Take n' Go Kits will be available during Storytime. Any extras will be distributed at the end of the week at the Children's Reference Desk.