Teen Activities October 1st-15th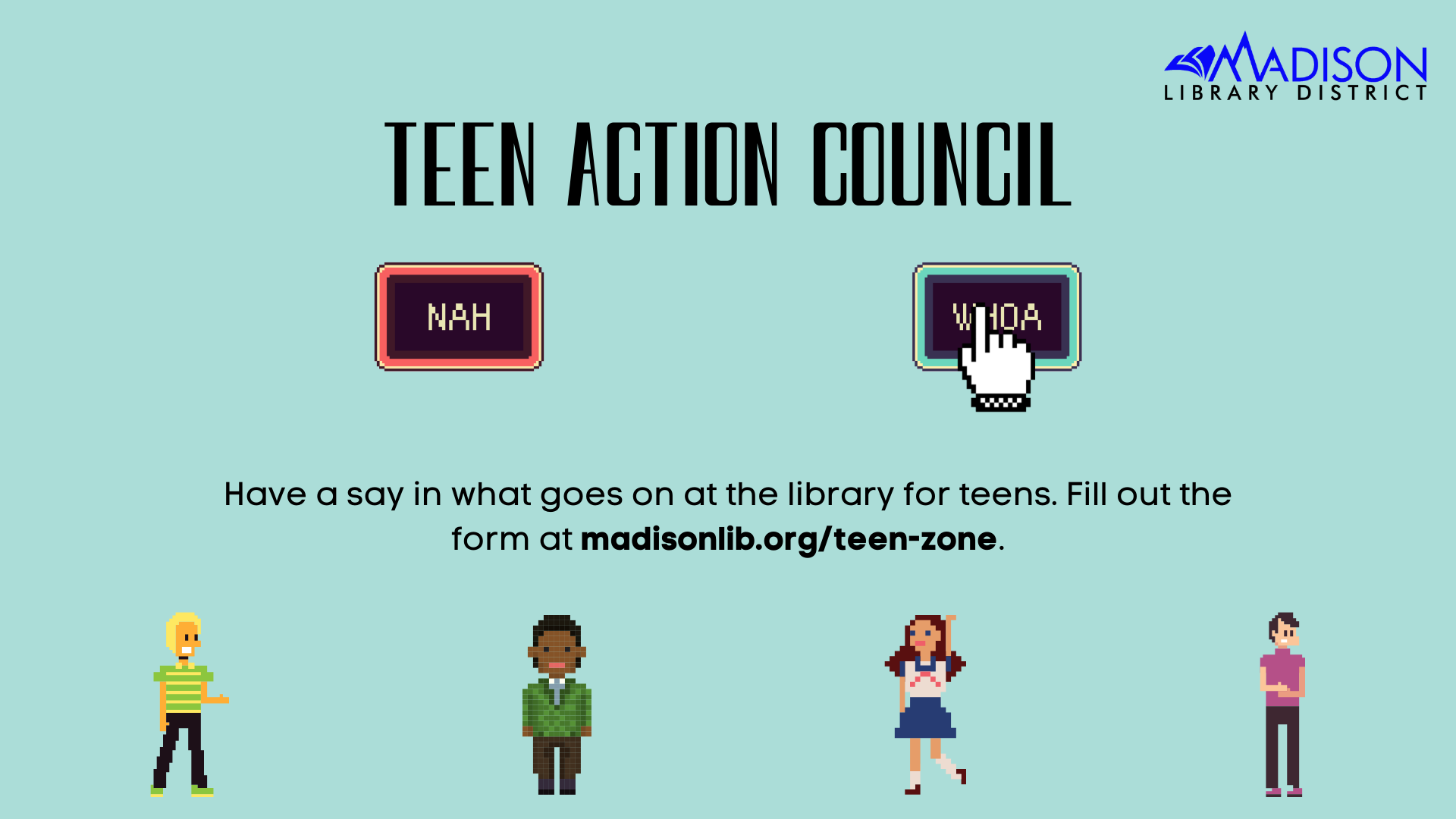 TEEN ACTION COUNCIL

Teen Action Council gathers to discuss plans, and come up with ways for the library to help teens. Have a say in what happens at your library!
Wednesday, October 5th, 4:00 pm
in the Community Room.
For ages 12-18.
TEEN CRAFT – HARRY POTTER
The new term has begun at Hogwarts and it's time to prepare for our TeenTober party! Stop by Ollivander's to craft your very own wand before being sorted into your houses and making notebooks. Lastly, make a quilled pen to take notes in all your classes (Snape, we're looking at you). 
Thursday, October 6th, 4:30 pm
in the Community Room.
For ages 12-18.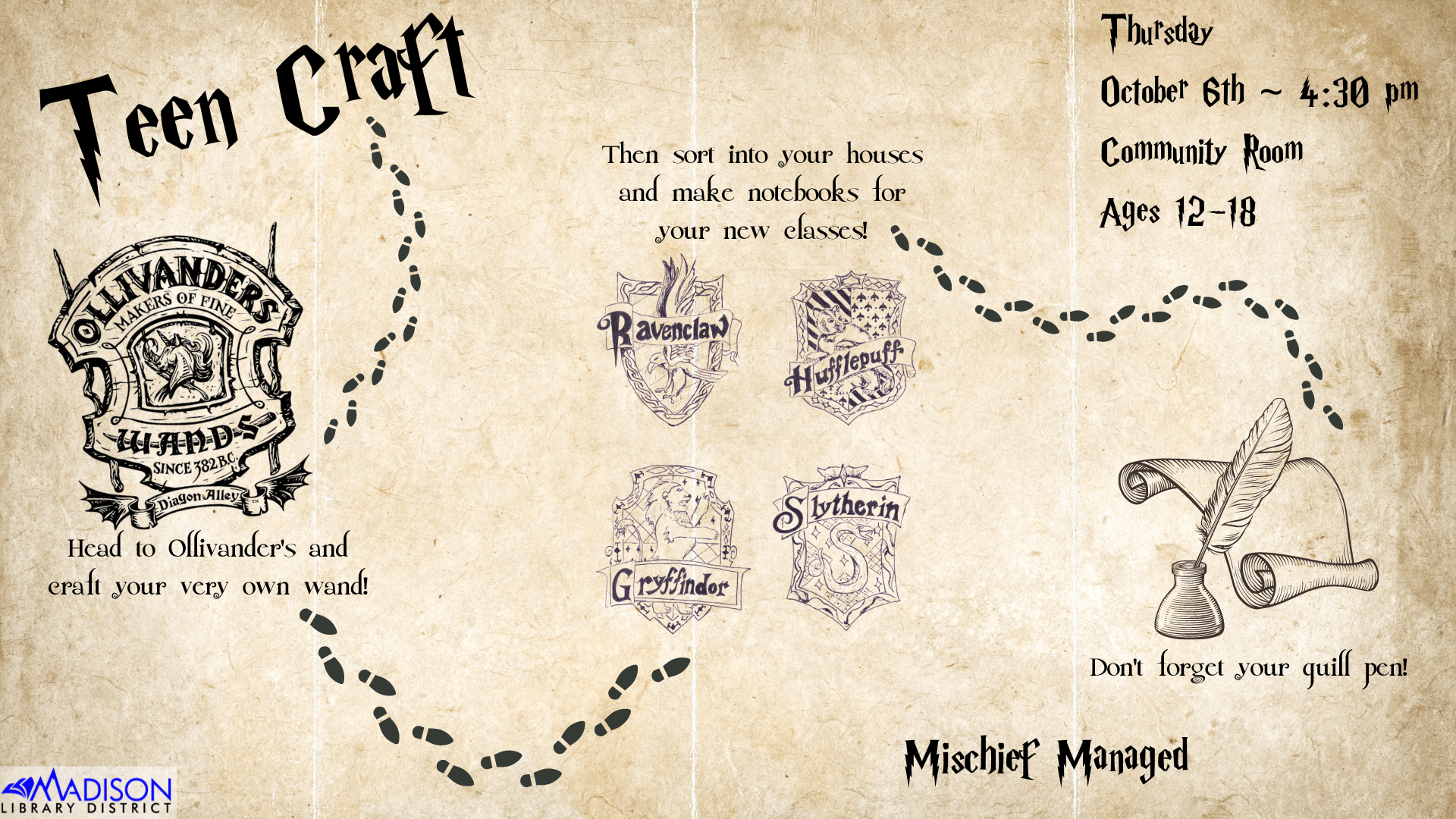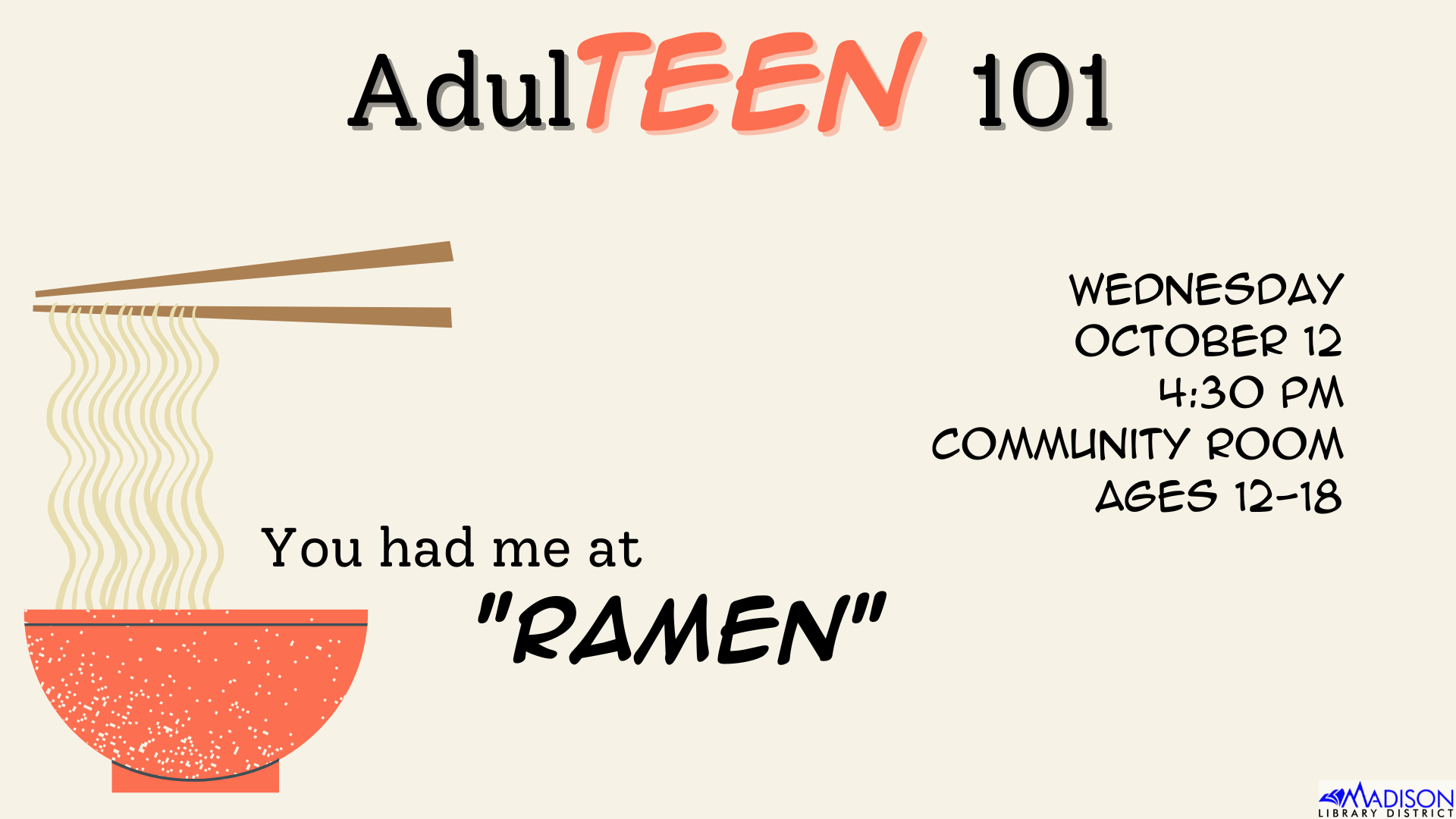 ADULTEEN 101 – YOU HAD ME AT "RAMEN"
Come learn the ways of the ramen noodle. We'll be learning all the different ways to make and eat instant ramen so that budget-friendly staple stays fresh and exciting!
Wednesday, October 12th, 4:30 pm
in the Community Room.
For ages 12-18.

TEENTOBER PARTY

The new term has started at Hogwarts and this is your opportunity to join your classes and battle for the coveted House Cup. There will be five classes through which you may earn points for your house: herbology, potions, divination, charms, and quidditch. After your classes you'll meet together in the Great Hall to enjoy butterbeer and pumpkin pasties during the awarding of the Cup.
Friday, October 14th, 7:00 pm
in the Community Room.
For ages 12-18.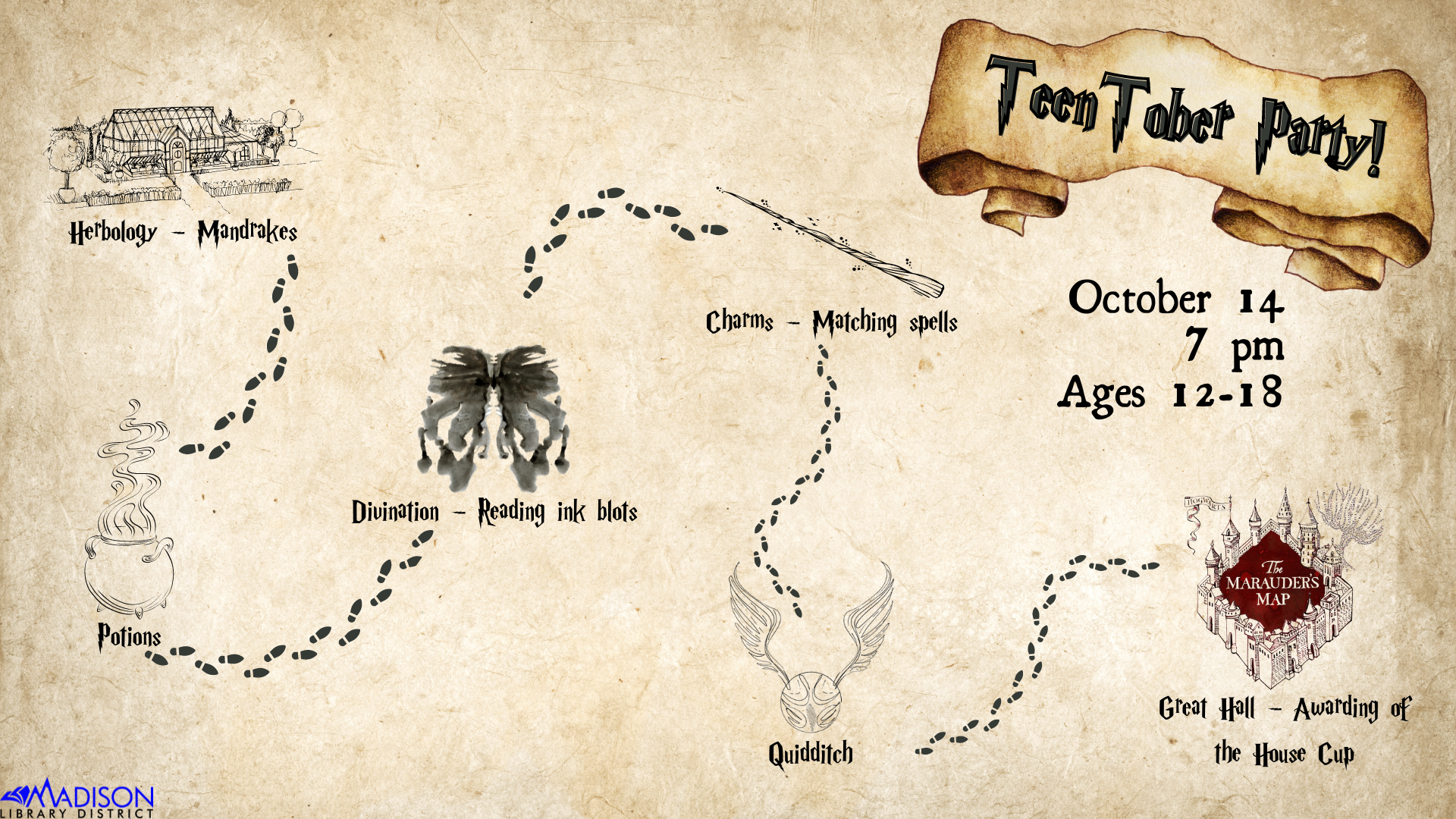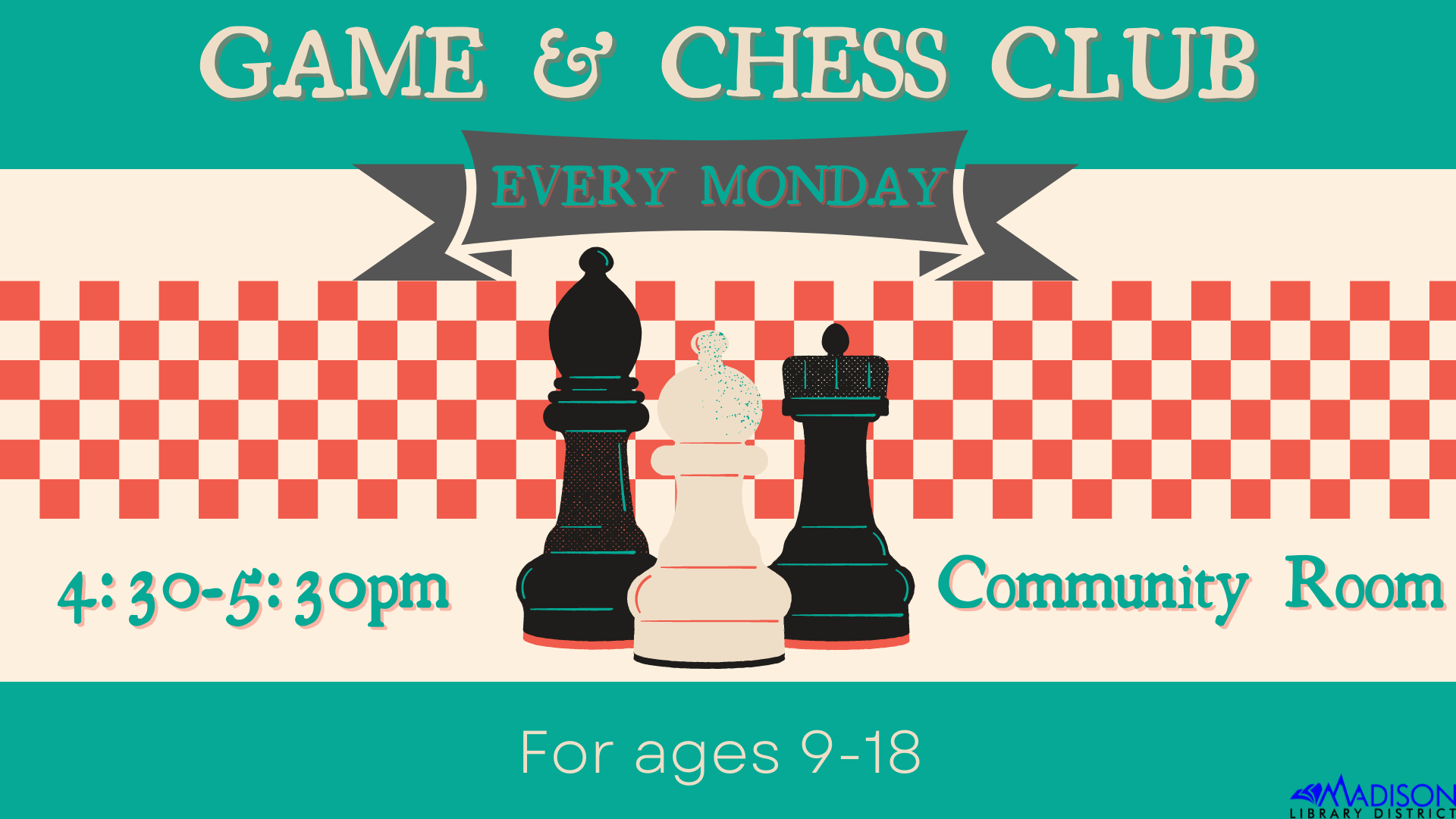 GAME & CHESS CLUB

Come learn the game of chess, plus other fun games!
Every Monday from 4:30-5:30 pm
in the Community Room.
No Game & Chess Club on October 31
For ages 9-18.
FAMILY FRIENDLY FILMS

Every other Friday a fun family movie will be showing at the library at 3:30 pm.
Children under 12 must be accompanied by someone 14 or older.
October 7th: Cars (2006; G)
October 21st: Monsters, Inc. (2001; G)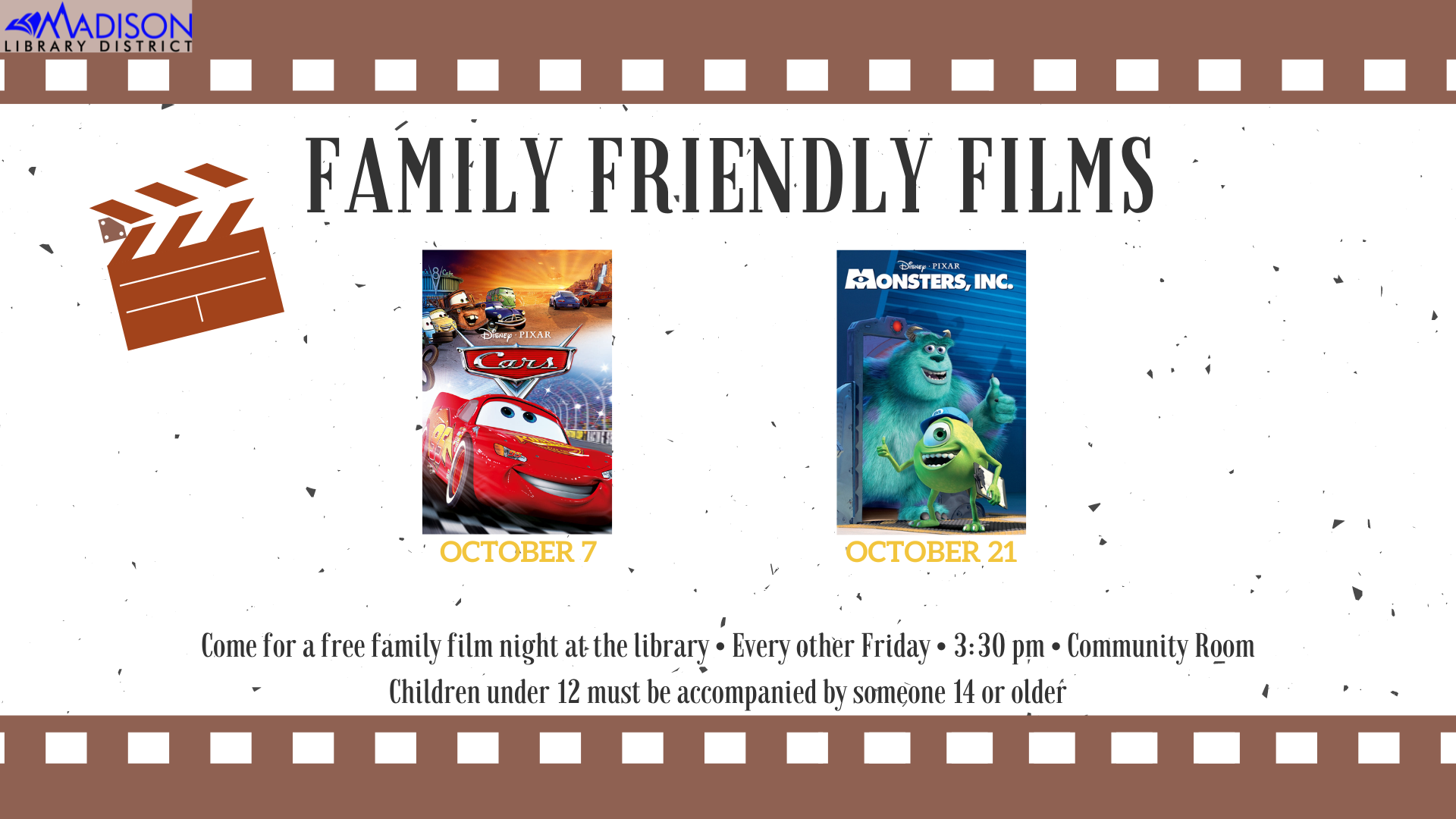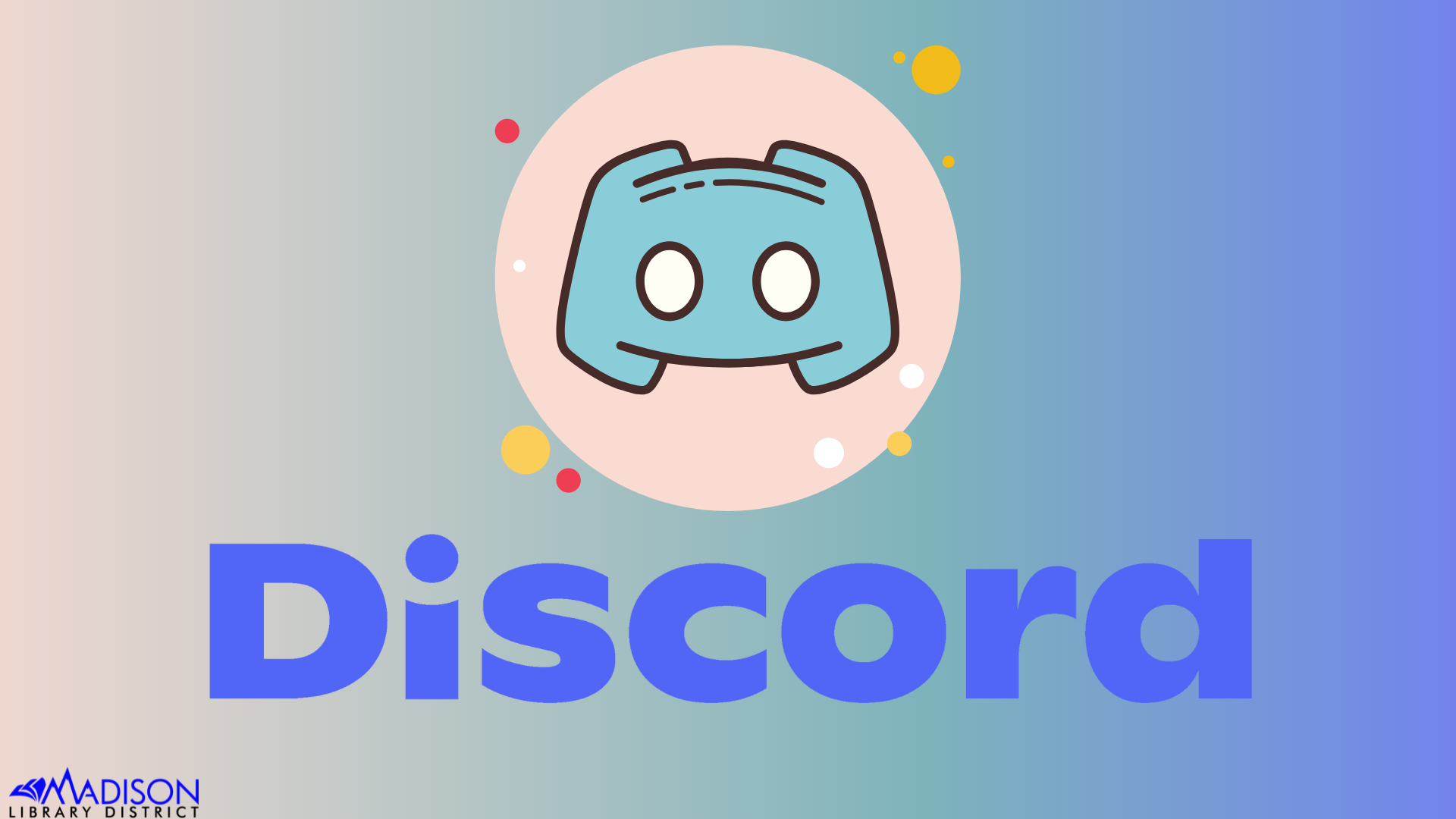 DISCORD SERVER
Join our Discord Server! Chat and get to know other teens in the area. The Server is monitored by Library Staff to ensure a fun and safe place for all.