Storytime: Something NEW, Just for YOU! HALLOWEEN!
Monsters, skeletons, cats, witches, and… wombats? Who would have known there are so many new books at the library for Halloween, including a great book about a worried witch who receives a wombat for her pet instead of a cat! Can you find something new that's just for you this Halloween?
Join us Tuesdays, and Wednesdays at 10:30 a.m. or Tuesdays at 6:30 p.m. in the Community Room.
Ages 2-5
Sing, Talk, Read, Write, Play
Tip
Halloween is a bewitching time of year, filled with costumes, candy, and creativity. It's also a fantastic opportunity to foster a love for literacy in children of all ages. – https://unitedthroughreading.org/8-spook-tacular-literacy-ideas-and-activities-for-halloween/
Activity
Pumpkin Letter Hunt – Take advantage of the season's most iconic symbol, the pumpkin, to teach your little ones their ABCs. Write letters on small paper pumpkins or use alphabet stickers and hide them around your home or yard. Encourage your child to find and identify the letters, helping them associate each letter with its corresponding sound.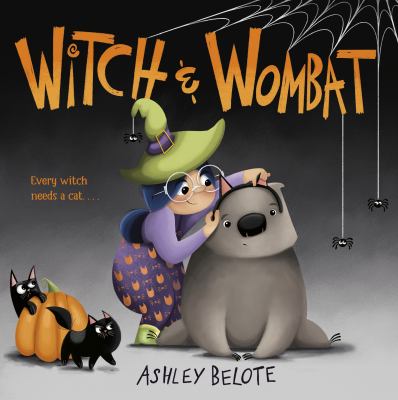 Witch & Wombat by Ashley Belote
Wilma, a young witch, cannot wait to get her very first cat! But when the pet store is fresh out of kittens, Wilma brings home. . . a wombat?! What a CAT-astrophe! A wombat is nothing like a cat, but maybe if Wilma puts cat ears on the little critter, no one will notice. … (Spoiler alert: they do.) This bright and fun picture book teaches young witches that our differences can be our strengths when we have an open mind!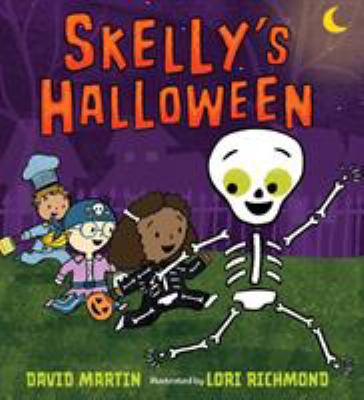 Skelly's Halloween by David Martin
When a fall causes Skelly B. Skeleton to come apart on Halloween, his animal friends try to put him back together based on their own bodies.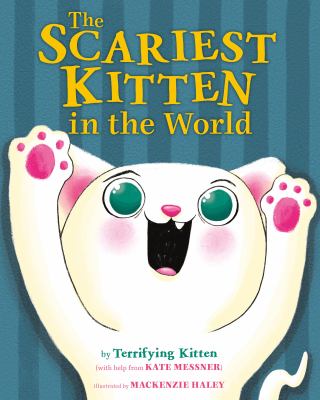 The Scariest Kitten in the World by Kate Messner
This laugh-out-loud picture book takes readers to a just-PURR-fect haunted house where they'll meet a not-so-scary kitten and a collection of the cutest little critters anyone has ever seen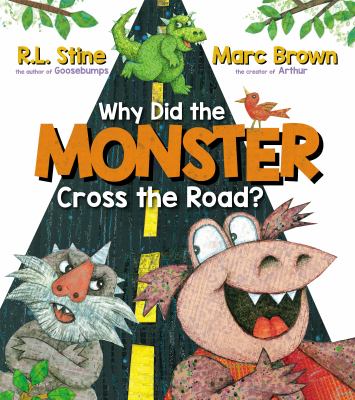 Why Did the Monster Cross the Road? by R.L. Stine and Marc Brown
Why did the monster cross the road? To BITE someone on the other side! Turn scary to silly with this laugh-out-loud joke book. Hunny is little and Funny is big. And they are monster best friends! So when Hunny is feeling sad, Funny knows the perfect thing to cheer his friend up… jokes!
Songs, Rhymes, and Fingerplays
If You See a Monster
(tune: Mary Had a Little Lamb)
If you see a ______ monster, ______ monster,______ monster.
If you see a ______ monster, *wave your hand hello.
*…pat your knees like this.
… cover your eyes and hide.
Ten Black Kittens

Ten black kittens standing in a row
(Palms facing forward, fingers extended)
They bow their heads to the children so
(bend fingers forward and back)
They run to the left, they run to the right
(move fingers to alternate sides, wiggling fingers)
The stretch up tall with all their might
(stretch hands over head)
Along comes a dog, looking for some fun
(fingers of one hand resting on thumb, move hand towards other hand)
"Meow!" Away those kittens run!
(As you meow, open both hands with fingers extended, "run" hands behind back)
Credit: Jen in the Library
Boiling Hot!
Boiling hot, boiling hot
What will we put in the witch's pot
Boiling hot, boiling hot
We'll put some spiders* in the witch's pot
*stinky socks, hair, muddy boots, etc. 
Credit: Kid'n'Kaboodle Childcare
The Skeleton Dance
Dem bones, dem bones,
dem dancing bones. (x3)
Doin' the skeleton dance.
The foot bone's connected to the leg bone.
The leg bone's connected to the knee bone.
The knee bone's connected to the thigh bone.
Doin' the skeleton dance.
The thigh bone's connected to the hip bone.
The hip bone's connected to the backbone.
The back bone's connected to the neck bone. Doin' the skeleton dance.

Shake your hands to the left.
Shake your hands to the right.
Put your hands in the air.
Put your hands out of sight.

Shake your hands to the left.
Shake your hands to the .
Put your hands in the air.
Wiggle…, wiggle your knees.
Dem bones, dem bones,
dem dancing bones. (x3)
Doin' the skeleton dance.
Credit: Super Simple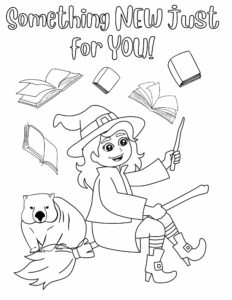 Something New Just For You Halloween
Q-Tip Skeleton
Make a skeleton out of q-tips.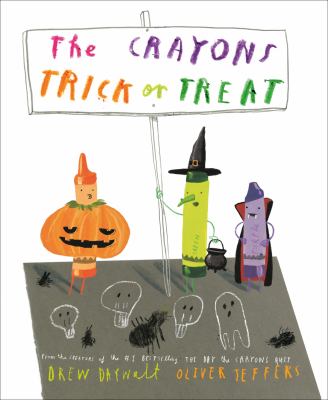 The Crayons Trick or Treat by Drew Daywalt
The Crayons are ready to celebrate Halloween, but they do not know what to say when they knock on the door.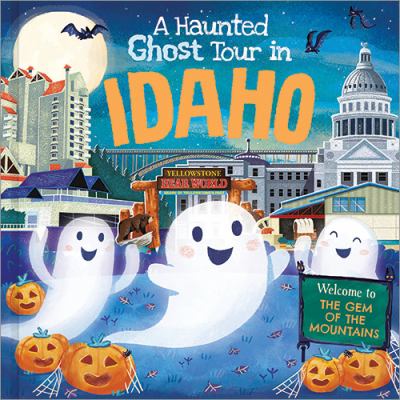 A Haunted Ghost Tour in Idaho by Louise Martin
Experience a fa-BOO-lous Halloween with Little Ghost on a tour of all the landmarks you know and love in Idaho! Little Ghost is going on a spooky Halloween tour around Idaho, and you're invited to ride along!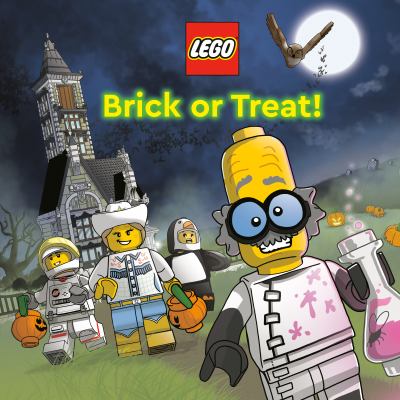 Brick or Treat by Matt Huntley
Do you dare to join a fearless trio of trick-or-treaters who visit the mysterious home of an eccentric scientist? Along with owls, pumpkins, and helpful robots, they discover that a little bravery and some LEGO creativity can make a frightfully fun night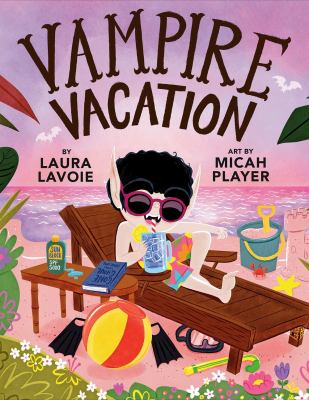 Vampire Vacation by Laura Lavoie
The last thing Fang wants is another vacation in Transylvania. He's toured Dracula's castle and the coffin museum enough for an eternal lifetime. Why can't he spend the summer swimming and surfing like his other friends? When his parents refuse, Fang decides to convince them that fun at the beach is possible, even for a family of vampires