Storytime: "K" is for Kisses
"K" is for kisses and of course… hugs! Everyone needs to feel loved and accepted one way or another. Studies have shown that showing affection increases a child's social, emotional, physical, and brain development. Even if your child doesn't like hugs and kisses, try laughing, dancing, and playing with them to help them be happier and feel less anxious.
Join us Tuesdays, and Wednesdays at 10:30 a.m. or Tuesdays at 6:30 p.m. in the Community Room.
Ages 2-5
Sing, Talk, Read, Write, Play
Tip
Scientific studies have shown that children develop best when they have a strong, positive relationship with a nurturing adult. This helps not only their physical development, but their intellectual development as well. Hugs and kisses and be just as important as flash cards in getting a child ready for success in school. – Megan Lambert
Activity
With your child, mime the actions in the song/rhyme, "Three Good Kisses," and give your child three big kisses on the top of their head or on their cheek.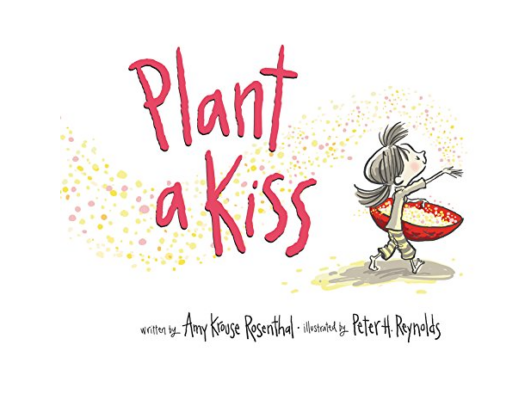 Plant a Kiss by Amy Krouse Rosenthal
One small act of love blooms into something bigger and more dazzling than Little Miss could have ever imagined.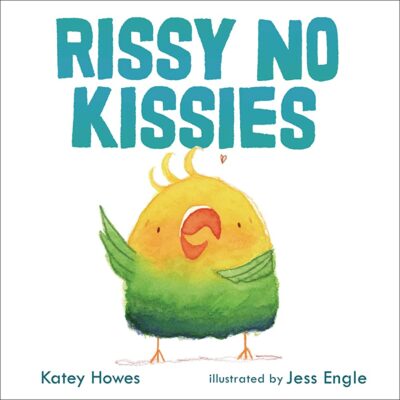 Rissy No Kisses by Katey Howes
A love bird who doesn't like kisses? Rissy's friends and family wonder if she's sick, confused, or rude. But kisses make Rissy uncomfortable. Can she show everyone there's not one right way to share affection?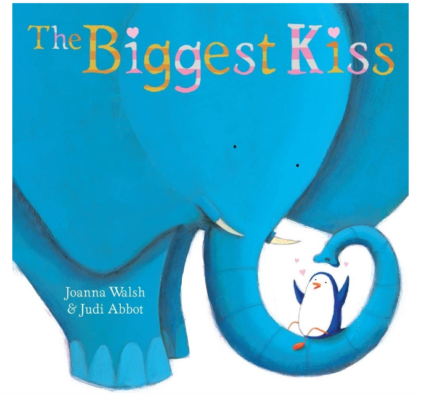 The Biggest Kiss by Joanna Walsh
A celebration of kisses from the sleepy goodnight kisses and splishy splashy fish kisses to the sticky lipstick kiss and finally the best kiss of all.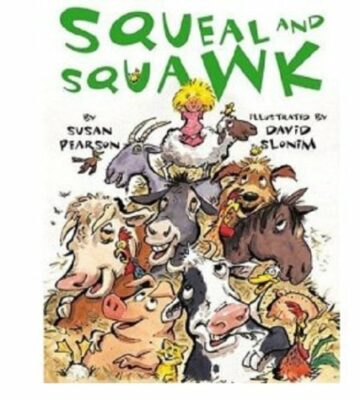 Squeal and Squawk: Barnyard Talk
Cows give us milk, for ice cream and cheese. But my dog gives me kisses, and tail wags … and fleas. Welcome to the barnyard! Eighteen rollicking poems explore the lives of farm animals. From a limerick about a rooster in love with a duck to an ode to the lazy life of a cow, these comically illustrated rhymes take a humorous look at our squealing and squawking animal friends.
Songs, Rhymes, and Fingerplays
Heart on Your Nose
Tune: If You're Happy
Put your heart on your nose, on your nose.
Put your heart on your nose, on your nose.
It's a heart for love and friendship
And a hug for everyone
Put your heart on your nose, on your nose.
Toes… Head… Knee…
Little Heart
I have a little heart, (place hand over heart)
And it goes thump, thump, thump. (pat chest three times)
It keeps right on beating,
As I jump, jump, jump. (jump three times)
I get a special feeling, when I look at you. (point at child)
It makes me want to give you a hug or two. (hug yourself)
I Can Hug
I can hug, hug, hug.
I can hop, hop, hop.
I can kiss, kiss, kiss.
I can stop, stop, stop.
I can nod my head for yes,
And I can shake my head for no,
And I can sit down very slow.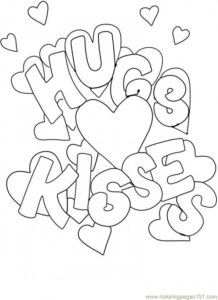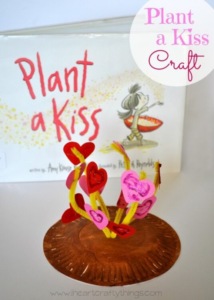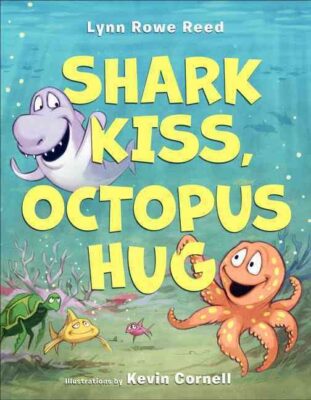 Shark Kiss, Octopus Hug by Lynn Rowe Reed
Charlie the shark wants nothing more than a hug, and Olivia Octopus desperately wants a kiss, but none of the people on the beach are interested.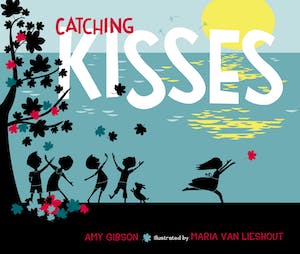 Catching Kisses by Amy Gibson
A journey of the heart follows a handful of kisses as it travels throughout the United States from San Francisco and New Orleans to New York City.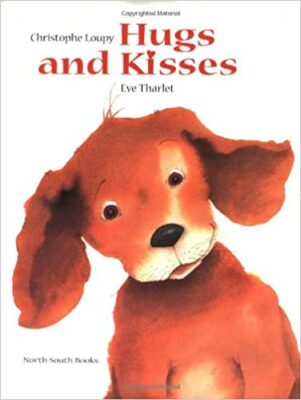 Hugs and Kisses by Christophe Loupy
Hugs the puppy sets out to collect lots of wonderful kisses from his animal friends, but in the end he discovers that the best kiss of all is the one he gets from his loving mother.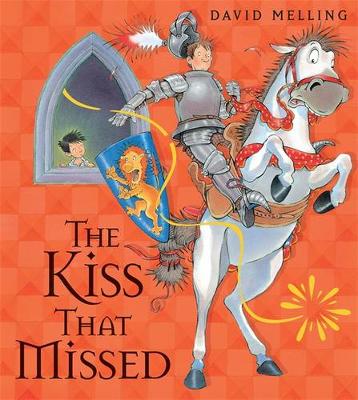 The Kiss That Missed by David Melling
One evening, when the King is in a hurry, his goodnight kiss to the Little Prince goes astray. After rattling around the Prince's bedroom, it flies out the window and floats into the dark forest, where it has no business to be. The King decides to do something about it. He orders the Knight to climb on his horse, ride into the forest, and bring back the kiss. But the forest is filled with spooky things that frighten both the Knight and his horse. How will they ever succeed in bringing the kiss back to the castle?