Storytime: "K" is for Kings
"You have to believe that you are the one true king," said Merlin-a-dactyl in The Legend of King Arthur-a-tops. Little kings and queens will learn about bravery, kindness, confidence, and friendship as they discover the cool sound of the letter "K" in these books and activities.
Join us Tuesdays, and Wednesdays at 10:30 a.m. or Tuesdays at 6:30 p.m. in the Community Room.
Ages 2-5
Sing, Talk, Read, Write, Play
Tip
Moving to music, dancing, swaying, running, and jumping help young children feel rhythm and begin to understand how their bodies work. such movements also help them gain muscle control and improve balance. All of this contributes to a child's gross motor development. – Lambert
Activity
Using the dance video, "Are you ready to bubble?" or another song with actions, dance with your child showing them how to "follow" the dance leader's actions. Then talk about how it made them feel physically and emotionally.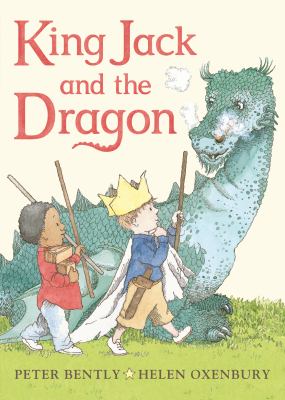 King Jack and the Dragon by Peter Bentley
Brave King Jack and his faithful knights, Sir Zack and baby Casper, spend all day fighting fierce dragons and terrible beasts in their homemade fort. But night is falling, bedtime is looming, and playtime is nearly over. When Sir Zack and Caspar are taken inside for bed, King Jack – alone on his throne – finds himself feeling a bit less brave . . . especially when he hears a thing approaching, a thing with four legs.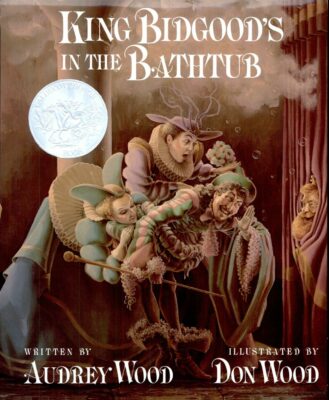 King Bidgood's in the Bathtub by Audrey Wood
Despite pleas from his court, a fun-loving king refuses to get out of his bathtub to rule his kingdom.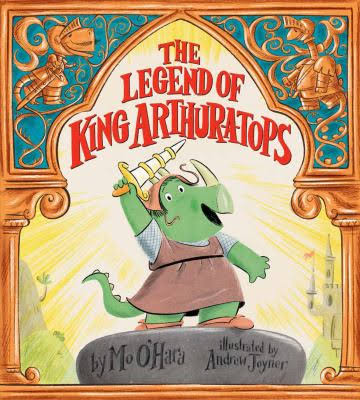 The Legend of King Arthur-a-tops by Mo O'Hara
It's the Festival of the Stone, and dinosaurs from across the land will try to pull the great horn Rex-calibur from the magical stone. The one who succeeds shall be crowned king or queen. Arthur-a-tops is probably the least likely to accomplish the task. And yet…could he be the one true king?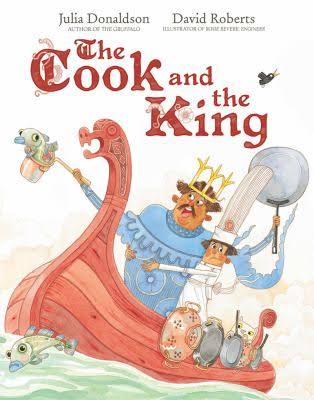 The Cook and the King by Julia Donaldson
A hungry but finicky king wants Wobbly Bob as his new cook, but must pitch in to do everything the cook is afraid to do, from fishing to frying.
Songs, Rhymes, and Fingerplays
Daddy the Dragon
I'm Daddy the Dragon.
My wings flip and flap.
I can change my colors
When I hear a loud, CLAP!
*Mommy
Dinosaurs
Spread your arms, way out wide
Fly like Pteranodon, soar and glide
Bend to the floor, head down low
Move like Stegosaurus, long ago
Reach up tall, try to be
As tall as Apatosaurus eating on a tree
Using your claws, grumble and growl
Just like Tyrannosaurus on the prowl
Five Kings in the Bathtub 
One* king in the bathtub
Going for a swim
Knock, knock (tap knees 2x's)
Splash, splash (clap hands 2x's)
Come on in!
Two… three… four…
Five kings in the bathtub
Going for a swim
Knock, knock 
Splash, splash
They all fell in!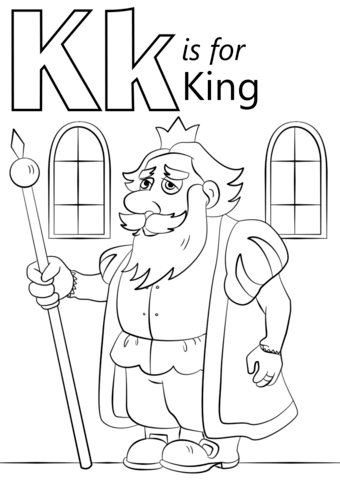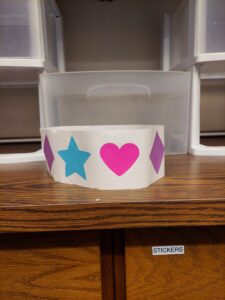 Receipt Paper Crowns
 Help your child make a crown with a long strip of paper and cut out shapes. Then fit it to your child's head and tape/staple it together. You could make a crown, too, and take a picture of your "royal family!"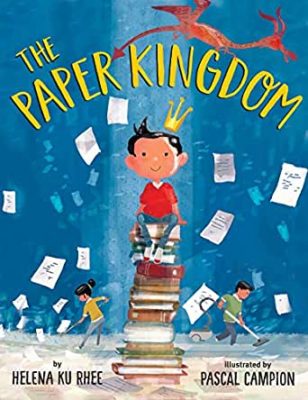 The Paper Kingdom by Helena Ku Rhee
Accompanying his parents to their night-shift jobs as office cleaners, young Daniel reluctantly joins in as they use their imaginations to transform the deserted building into a magnificent paper kingdom where he might one day rule.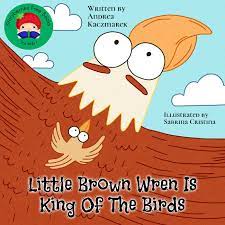 Little Brown Wren is King of the Birds by Andrea Kaczmarek
Little Brown Wren enters a competition to see who can fly highest of all the birds…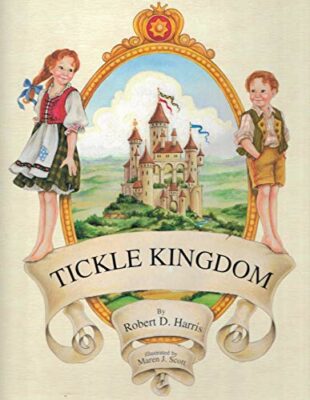 Tickle Kingdom by Robert D. Harris
The King has made a law that forbids laughing. When Hans and Ruth go to the castle with their father to make a delivery, things get better when Hans starts laughing.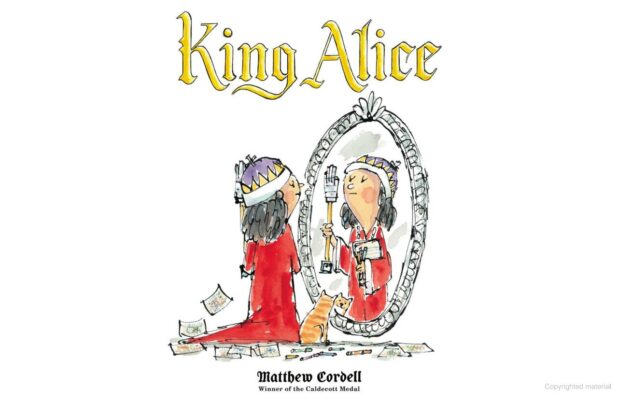 King Alice by Matthew Cordell
A young girl wakes her father by informing him that she is King Alice, then draws him and other family members into her imaginative activities, from writing a book to a sleepover with fairies.