Storytime: "B" is for Bananas
One banana, two bananas, three bananas, four! Did you know that a cluster of bananas is called a 'hand', while a single banana is called a 'finger'? Or that a strawberry is not a berry, but a banana is. As your child learns the sound for the letter "B", try out some of these activities about bananas, then explore with a new banana recipe together!
Join us Tuesdays, and Wednesdays at 10:30 a.m. or Tuesdays at 6:30 p.m. in the Community Room.
Ages 2-5
Sing, Talk, Read, Write, Play
Tip
Children love to count and "uncount" things, and books are a great tool to encourage this skill which helps to them develop their sense of numbers.
Activity
Try reading a book like, Counting Crocodiles, by Judy Sierra or another counting book. You could act out the story with the monkey and alligators, or turn it in to a fingerplay!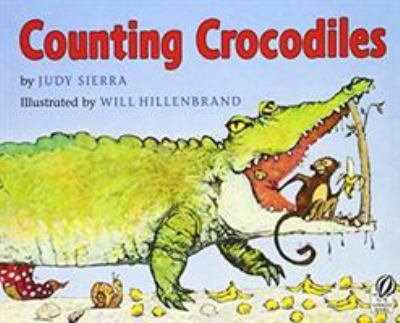 Counting Crocodiles by Judy Sierra
In this rhymed retelling of a traditional Asian tale, a clever monkey uses her ability to count to outwit the hungry crocodiles that stand between her and a banana tree on another island across the sea.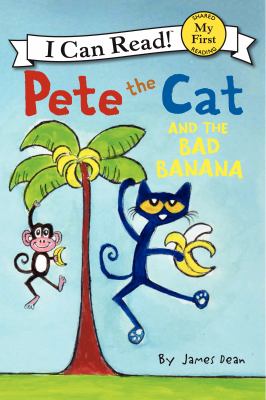 Pete the Cat and the Bad Banana by James Dean
Pete the Cat bites into a bad banana and vows never to eat bananas again, even though he generally likes the fruit.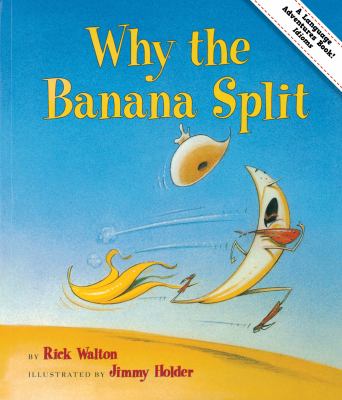 Why the Banana Split: An Adventure in Idioms by Rick Walton
The people and objects of a town panic and flee when they see a Tyrannosaurus rex approaching, but they discover that only the bananas have anything to fear from this fruit-eating dinosaur.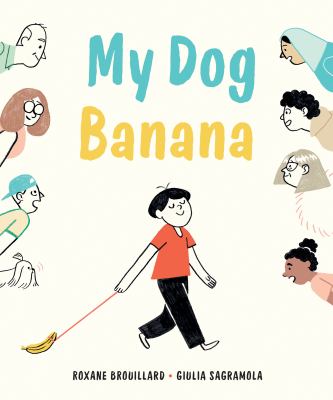 My Dog Banana by Roxane Brouillard
In a park, a child walks a banana on the end of a leash. This unusual thing, to say the least, attracts the attention of passers-by who gather around. A long discussion ensues where people try to understand why the child is walking a banana, while the child tries to make them understand that the banana is a dog. More precisely, a dog-banana.
Songs, Rhymes, and Fingerplays
Bananas! Bananas!
Bananas! Bananas!
I'm looking for bananas!
I'm looking for bananas in the blue* pajamas!
*red, yellow, green, purple, orange
5 Yellow Bananas

5 yellow bananas, and not one more.
The monkey ate one, & then there were 4.
4 yellow bananas, so yummy to see.
The monkey ate one, & then there were 3.
3 yellow bananas, & he knew what to do.
The monkey ate one, & then there were 2.
2 yellow bananas, hanging in the sun.
The monkey ate one, & then there was 1.
1 yellow banana, well for goodness sake.
The monkey ate that one, & he got a tummy ache.
Now there are no little bananas hanging on the tree.
Monkey, your tummy wouldn't hurt if you had shared them with me!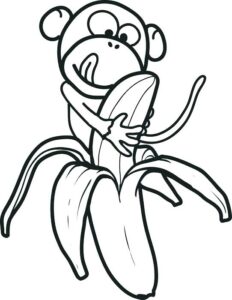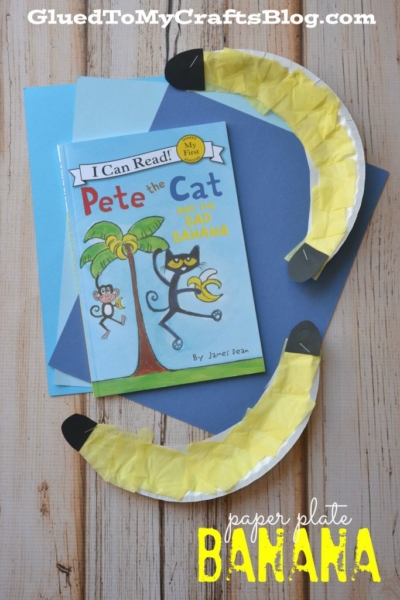 Make a banana from a paper plate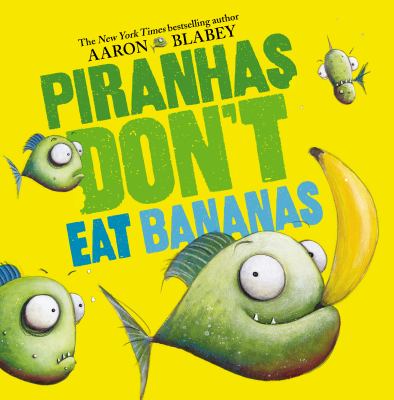 Piranhas Don't Eat Bananas by Aaron Blabey
Told in rhyming text, Brian tries to get his fellow piranhas to try his fruit and vegetable platter, but they all prefer meat–like those human feet dangling in the water.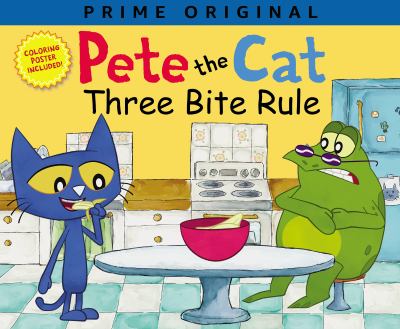 Three Bite Rule by Anne Lamb
When Grumpy Toad claims he doesn't eat bananas, Pete the Cat encourages Grumpy to try the banana casserole Pete brought for the class potluck.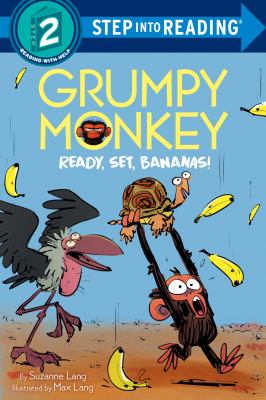 Grumpy Monkey Ready, Set, Bananas! by Suzanne Lang
Jim Panzee begrudgingly agrees to help Tortoise enter the big race.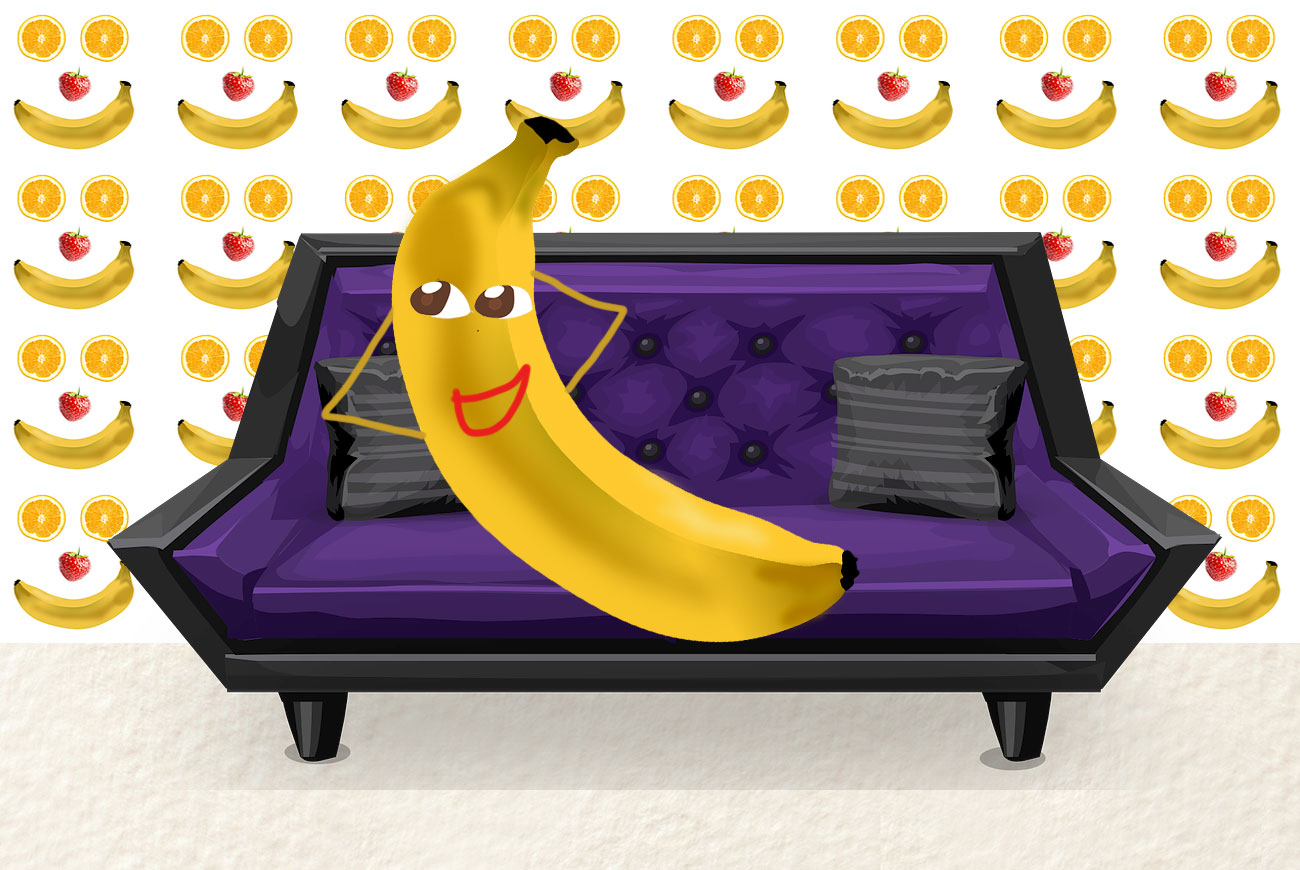 Barry The Banana Has a Party by Jade Maitre
Barry the Banana is having a great party – until a monkey comes along!