Late March Teen Activities
Teen Anime Club: My Hero Academia movie 
Monday, March 15 at 4:30 p.m. in the Community Room.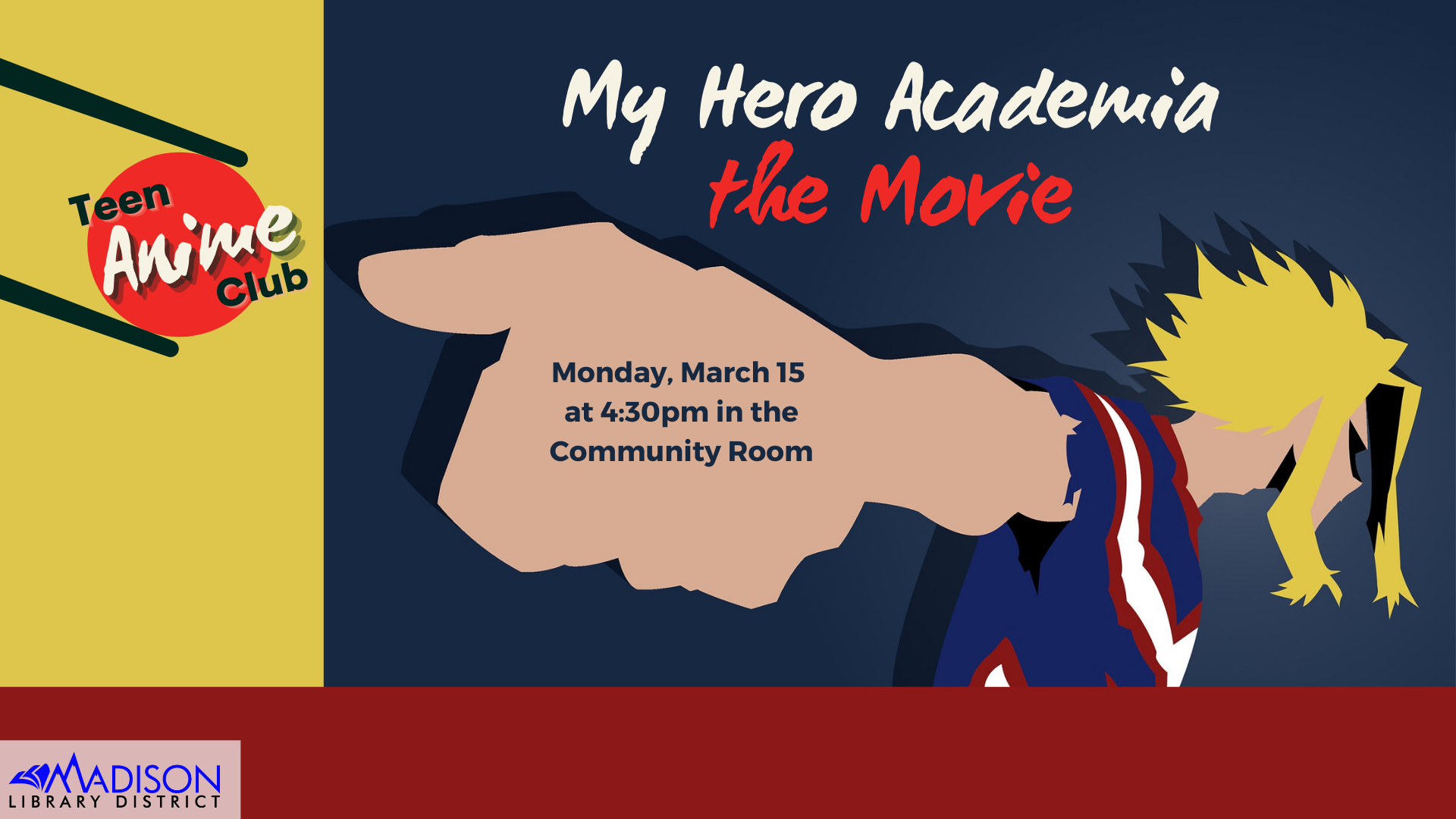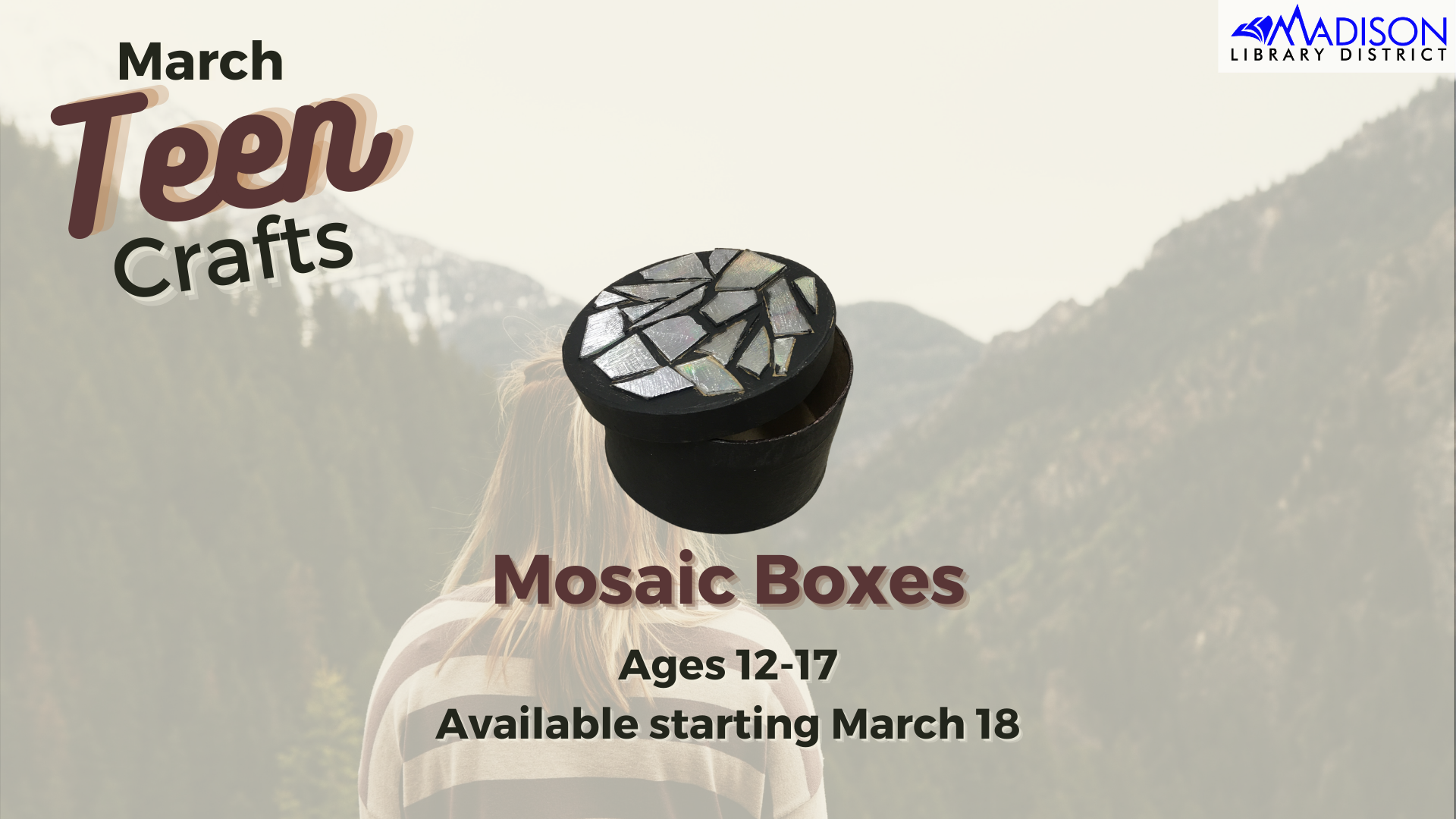 Teen Take N' Go: Mosaic Stash Box
Our second teen craft take n' go kit for March will be mosaic stash boxes, available starting
Thursday, March 18th
. Instructions will be available on our website and our YouTube channel.
Madison BiblioManiacs: Manga and Graphic Novels
Monday March 22nd, 4:30-5:30 pm in the Community Room.
Grab a graphic novel or manga, join our month-long Discord chat, and then meet up for a Manga Mash with Asian treats.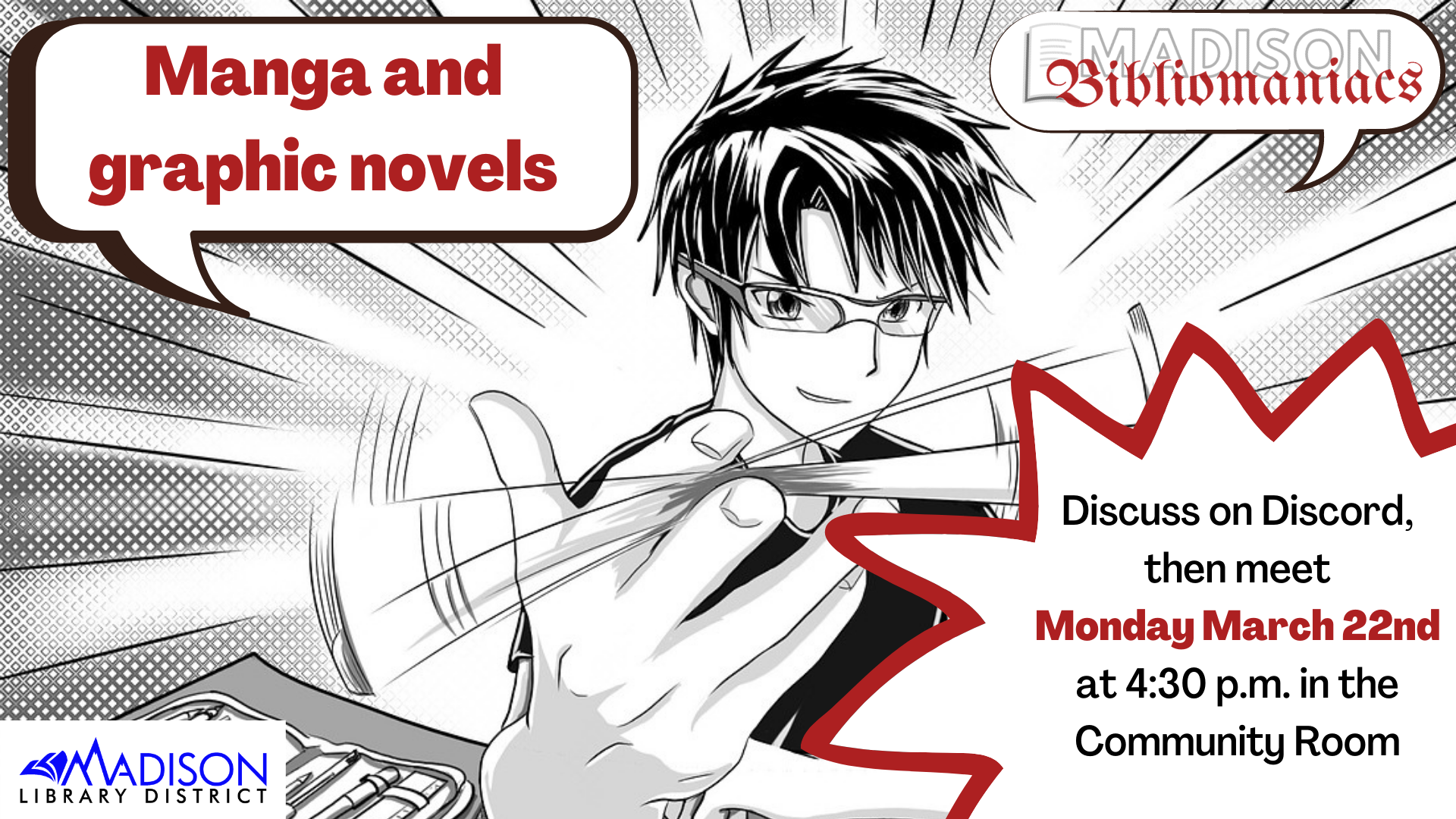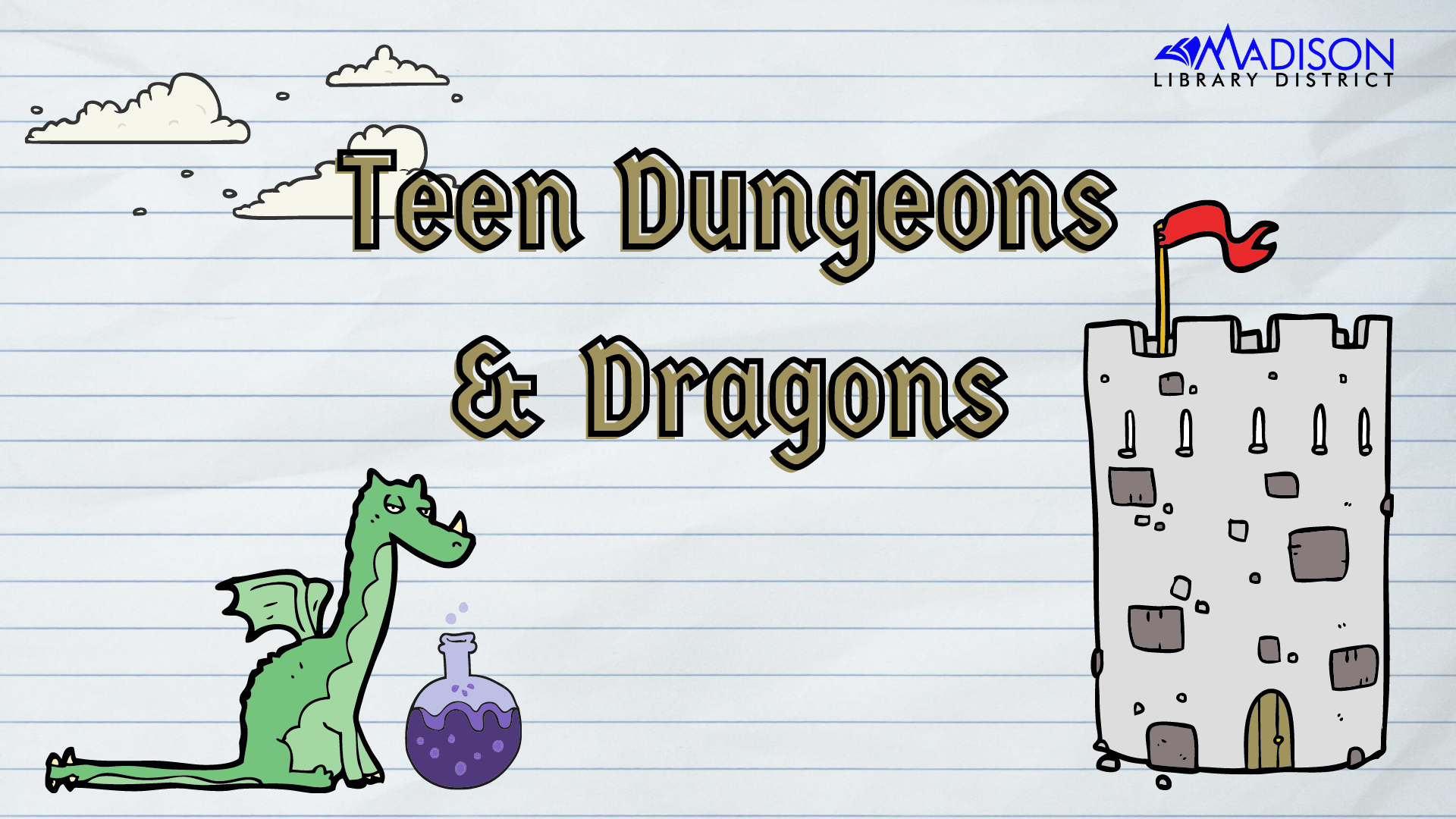 Madison BiblioManiacs: Manga and Graphic Novels
Adventures in Bywater
Our monthly D&D one-offs take place in the town of Bywater. Bywater rarely sees travelers of any sort, but the valley offers plenty of adventure to the Daring and Bold. From the Kobold Caverns in the South, to the Troll filled mountains of the east. Those ready to seek their fortune may well enough find it in Bywater.
Sign up or RSVP for this month's session of Teen Dungeons and Dragons! We're playing Wednesday, March 24th at 4:00 p.m. via Zoom. You can join us for fun tidbits and discussion during the month via Discord.