JULY 16th – 31st Teen Activities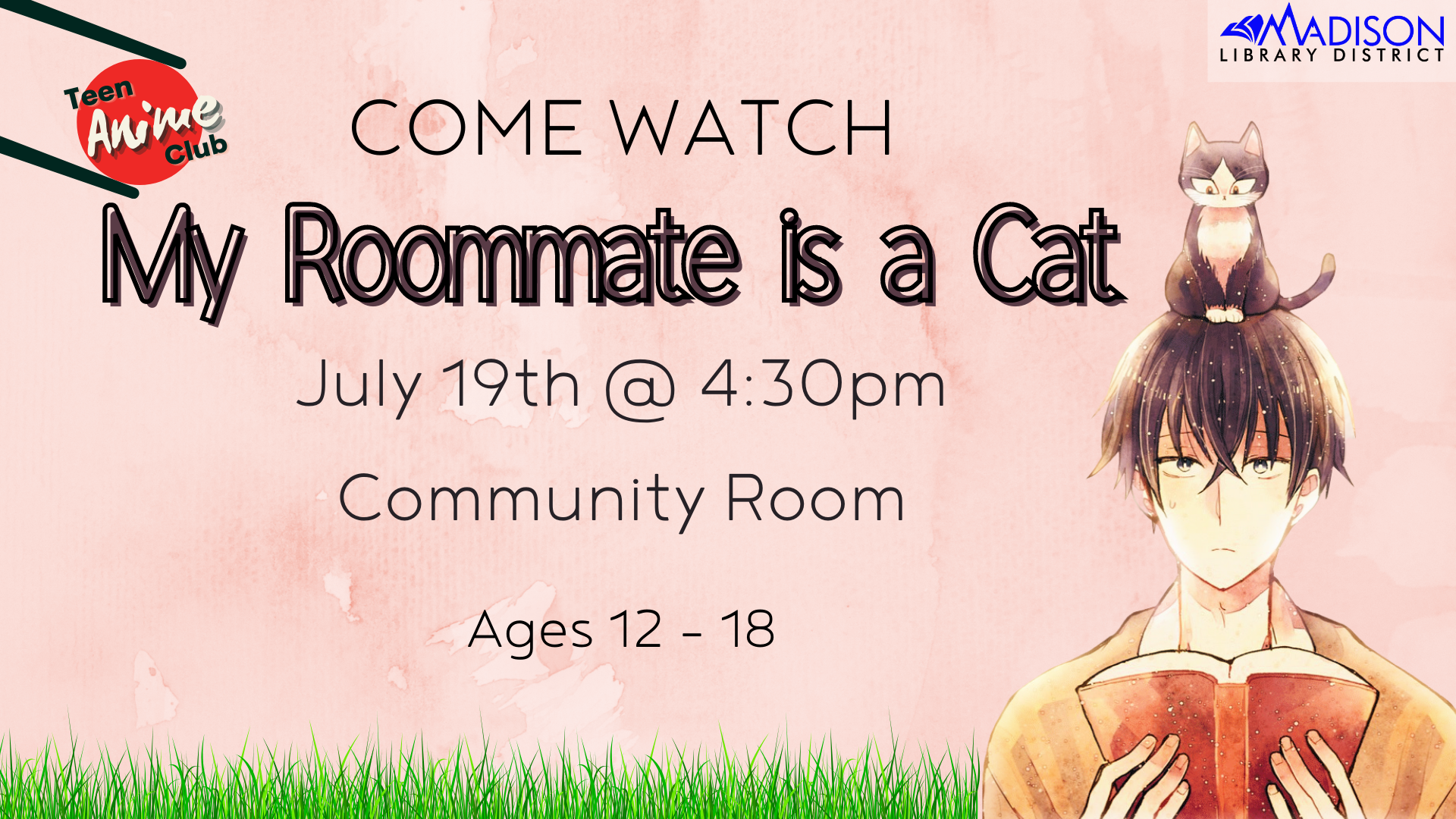 TEEN ANIME CLUB
Monday, JULY 19th, at 4:30 p.m. in the Community Room.
Come join fellow Anime lovers and watch "My Roommate is a Cat," a fun show about the lives of Haru, a cat from the streets, who is found and adopted by Subaru, an introverted writer. 
For ages 12 – 18.
MADISON BIBILIOMANIACS
Monday, July 26th, at 4:30p.m. in the Community Room
Test your skills about the Madison Choice Awards Nominees by playing Kahoot! Follow the links below for a list of the nominees.
For teens 12 – 18 years of age.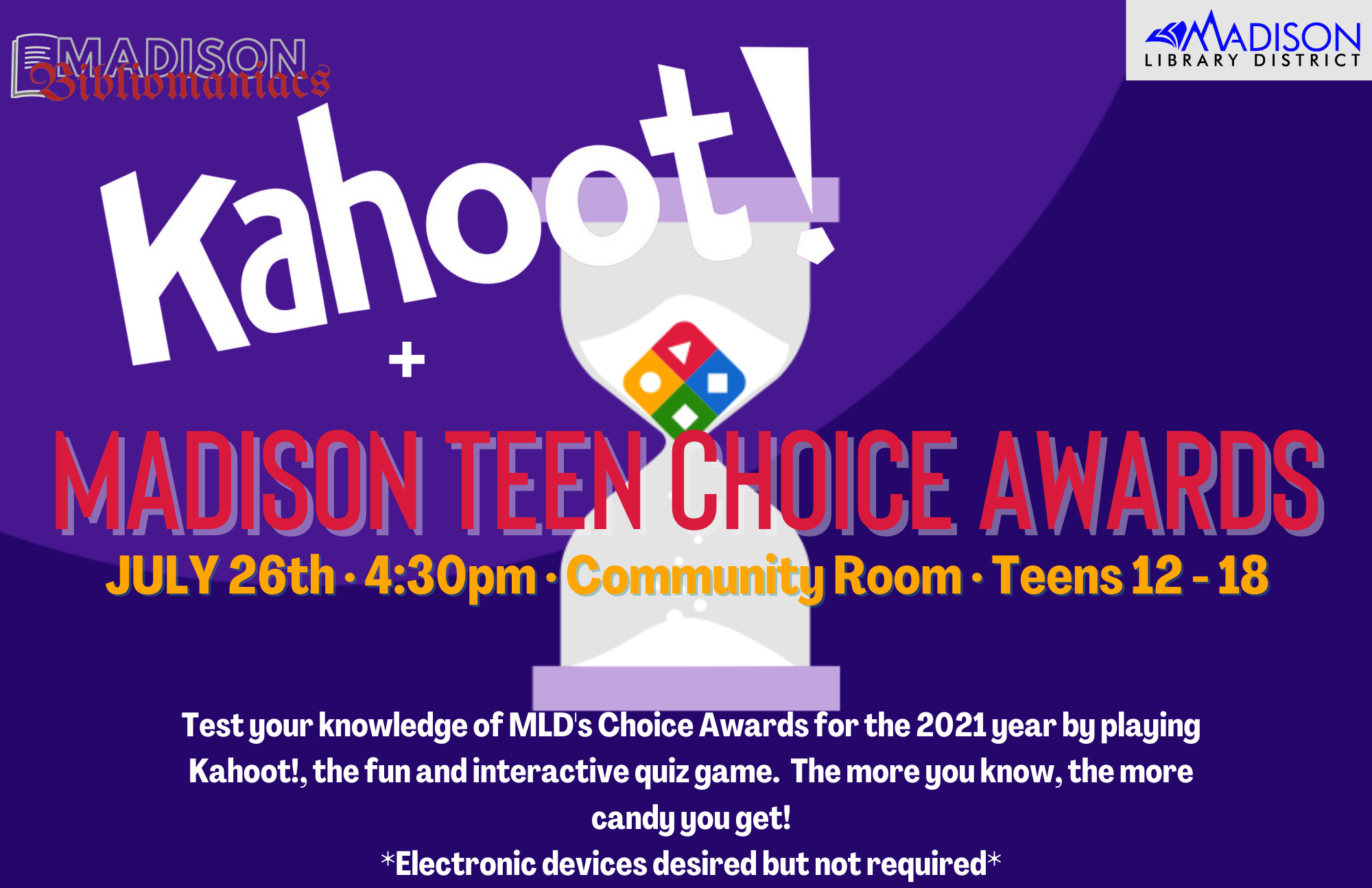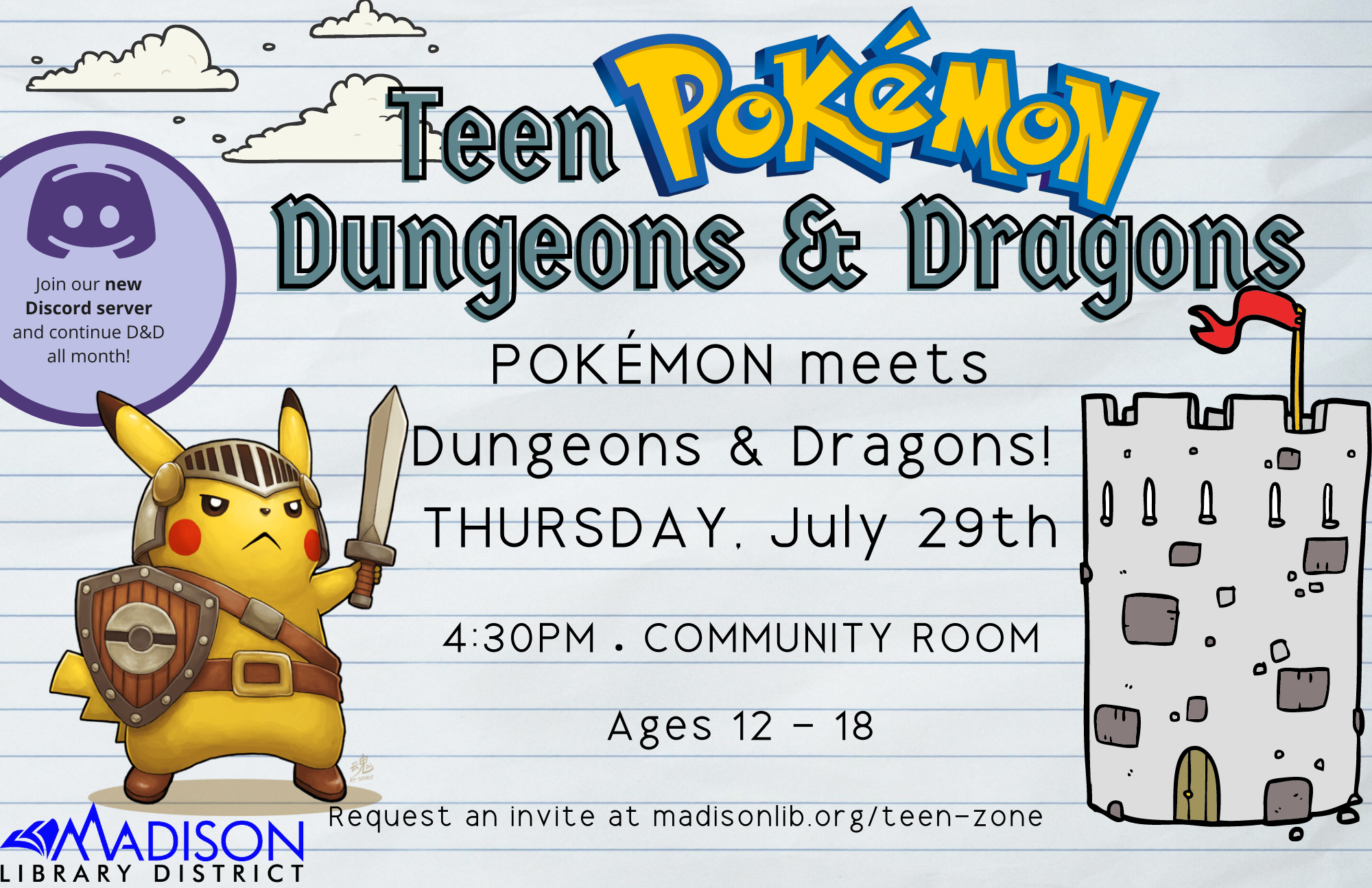 TEEN DUNGEONS & DRAGONS
Thursday, June 29th at 4 p.m. in the Community Room.

A unique adventure awaits on this special night:
POKÉMON meets DUNGEONS AND DRAGONS! 
GOTTA ROLL 'EM ALL!
Note: Dungeons and Dragons will be held on the 4th THURSDAY for July. 
Summer Teen Crafts
Every Thursday during Summer Reading, a new take 'n go Teen Craft will be available at the front Circulation Desk.
While supplies last. For ages 12 – 18.
Instructions and material lists can also be found on our website, under "Teen Zone," and on our YouTube channel. 
June 17: Wall Hanging Button Holder
June 24: Hedgehog Earbud Holder
 July 1: Pokémon Terrarium
July 8: Monkey  Fist Knot
July 15: Cut-Paper Fox Tin Art
July 22: Paper Firebirds
July 29: Shadow Art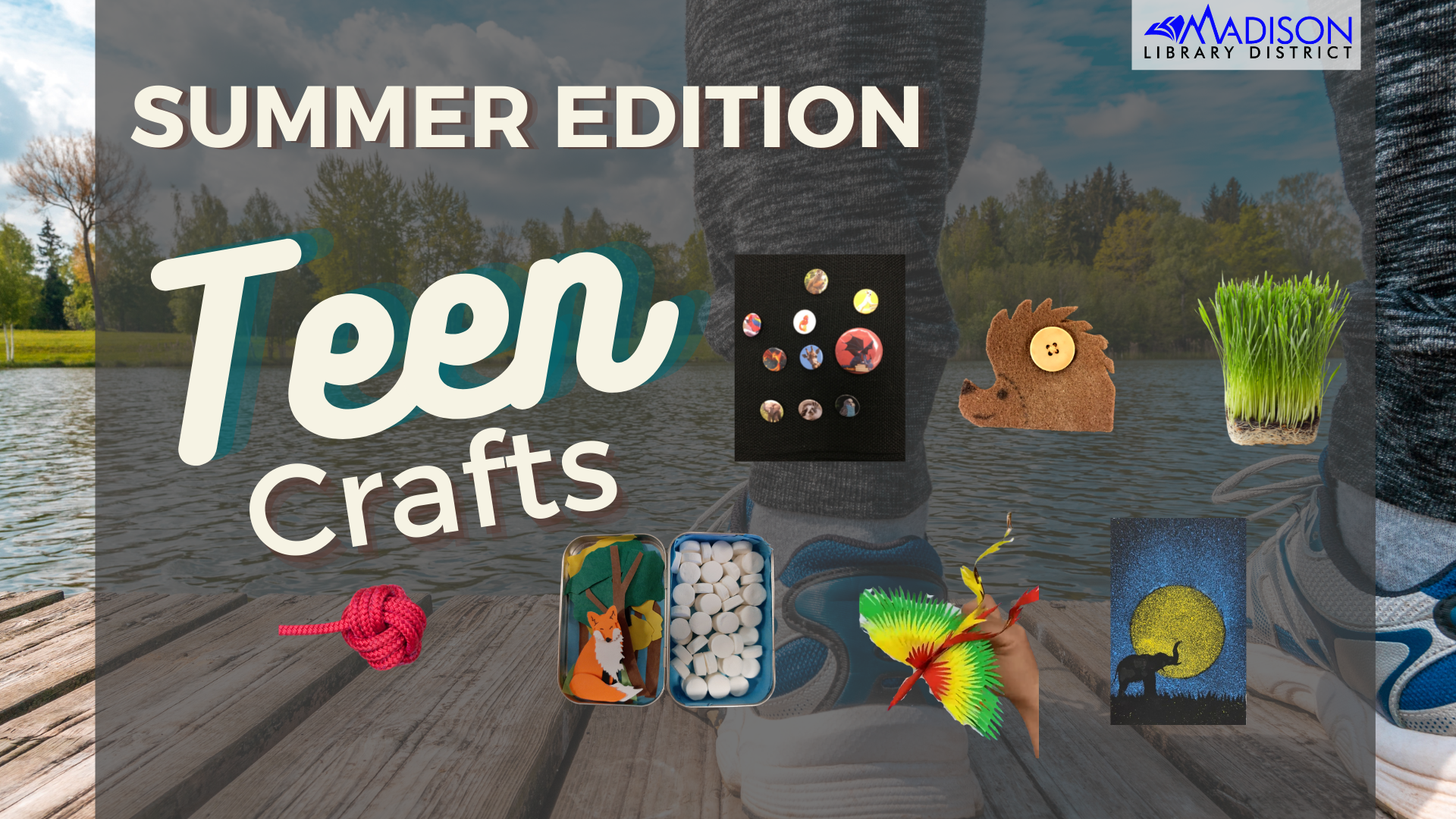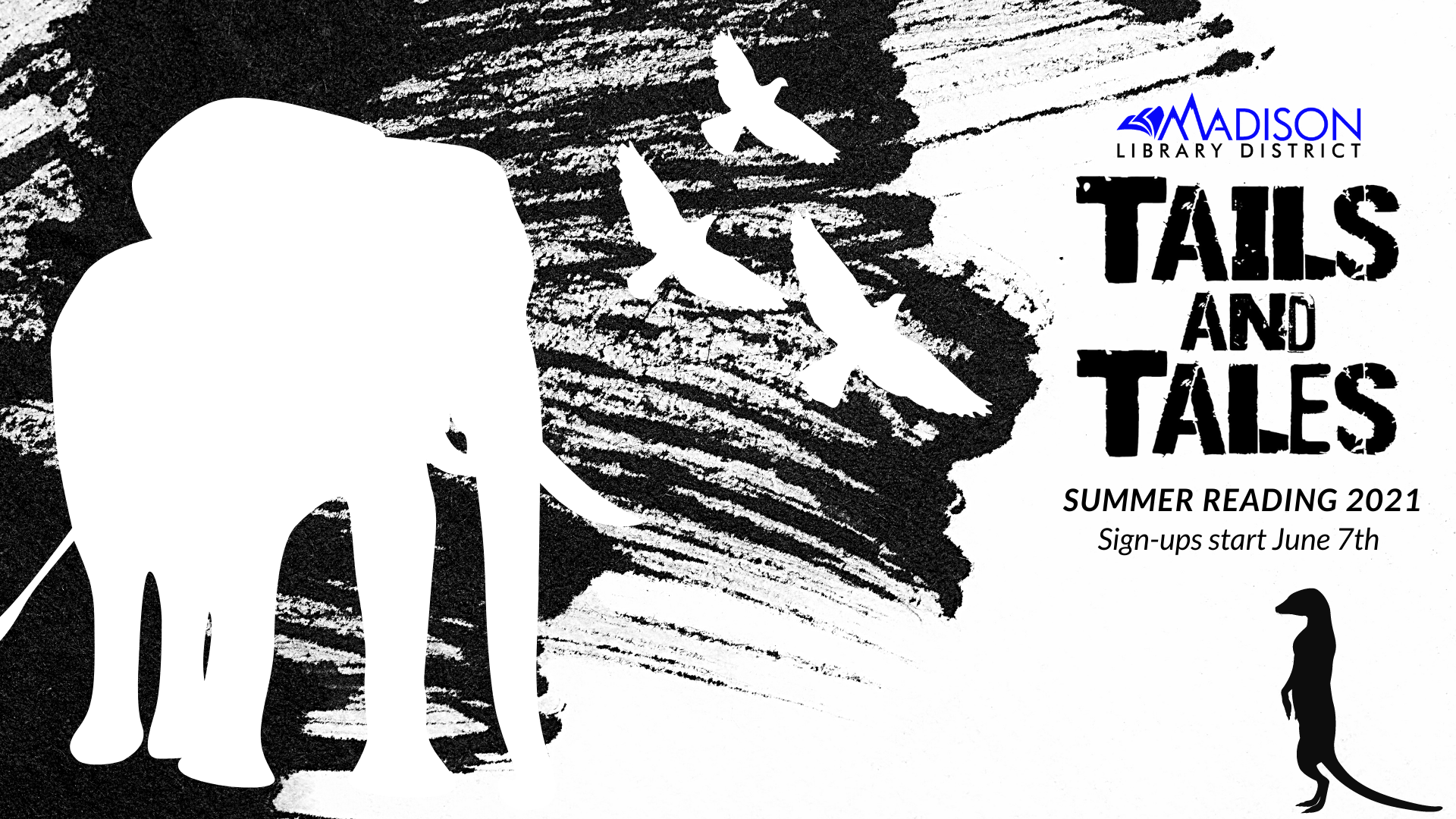 Summer Reading is Coming to an End!

Sign-ups are now in the front lobby area at the booth.
Each year, from June through July, we host Summer Reading. Our program for teens has lots of events and parties. 
The 2021 Summer Reading Theme is "Tails and Tales." The possibilities are endless! Pick up your prizes at the front booth.
Last day to sign-up is July 24th. 
Program ends July 31st.
Teen Short Story Writing Contest
Participants must be ages 12 – 18 to enter

Open to Madison Library District residents only

2,000 word maximum

Limit 1 short story per person

Must include an animal as part of the main story

No photos or illustrations




Work must be original, not previously published, and titled

Submissions that are deemed inappropriate, culturally inaccurate or possess negative stereotypical characterization will be disqualified
HOW TO SUBMIT:
Email your original work to Gina Miller or bring a hard copy into the library.
Subject line must say: "Tail"ish Tales Contest.

Please include your name, age, and phone number in the email.

Paste or type your short story in the email itself. Attachments will not be opened.
DEADLINE:
All entries must be received by Monday, July 26th, 2021.
Winners will be announced on Friday, July 31st, 2020 via Facebook, Instagram and email.
PRIZES:
First prize- Scrivener writing software ($50 value).
Second prize- Fat Cat's movie date pack.
Third prize- Florence's Candy box of chocolates.
All three winners will receive publication online at www.madisonlib.org and an award certificate.
For more information please email Gina Miller.