SEPTEMBER Book Babies + Toddler Time: Farm Animals
Let's go to the farm! Some of the first sounds a child will make are the sounds of an animal like a cow. You can help him make a sound/image association with a DIY flip-the-flap picture book. Using a small spiral notebook, paste pictures of animals on every other page starting with the second page, then cover all pages, both sides, with clear contact paper. Cut the pages without a picture in several horizontal strips. Your book is ready! Make the animal sounds with baby and see if he can guess the animal as he flips the flaps.
Book Babies: Wednesday @ 9:30am in Community Room
Ages 0 – 10 months
Toddler Time: Monday & Tuesday @ 9:30am in Community Room
Ages 11 – 23 months
Here We Are Together
Here we are together, together, together! Oh, here we are together in our library. There's (sing names)… Here we are together in our library!
Hello Everybody
Hello everybody let's clap our hands*, clap our hands, clap our hands. Hello everybody let's clap our hands today! *pat our head, stretch up high, wiggle our fingers, tickle our knees, kick our feet, bounce up high!
S, T, R, W, P
(Sing while pointing to each finger on your child's hand.) Sing, talk, read, write, play! Sing, talk, read write, play! Sing, talk, read, write, play! Sing, talk, read, write, play each day!
Sing, Talk, Read, Write, Play
TIP
Children love being able to identify animals and imitate the sounds they make. Identifying animals, matching each sound with an animal picture, and imitating animal sounds build children's knowledge of the world around them. Even children who are not yet talking can make a cow sound, "Mmmmmmoooooooo." -Lambert
Activity
Place an assortment of stuffed animals or animal puppets in a bag or basket. Let baby pull out an animal and sing a song with her such as, "Old MacDonald," or "Grampa's Farm," that names and imitates the animal's sound. Or, read a book in which animals make sounds.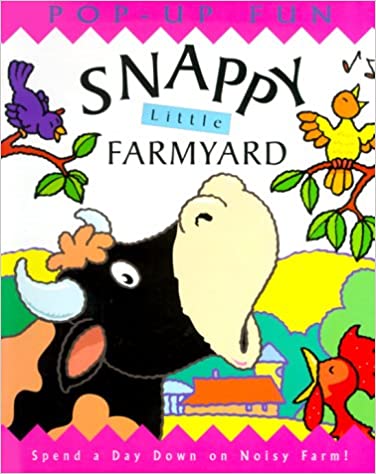 Snappy Little Farmyard by Dugald Steer
Packed full of snappy surprises, this title in the "Snappy" series takes us on a trip down to noisy farm – where we find out what noises each of the animals makes. The silly, rhyming text and paper engineering, and the bright artwork of Derek Matthews combine to make this a fun read for children.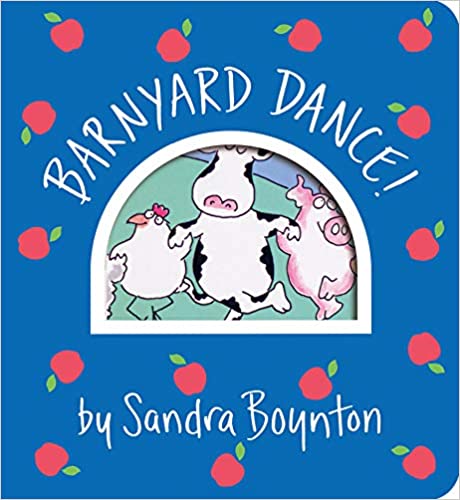 Barnyard Dance! by Sandra Boynton
Join twirling pigs, fiddle-playing cows, and other unforgettable animals in their barnyard dance! With rhythmic rhyming text, this book is guaranteed to get kids and adults spinning, swinging, and prancing with the high-spirited cast of characters!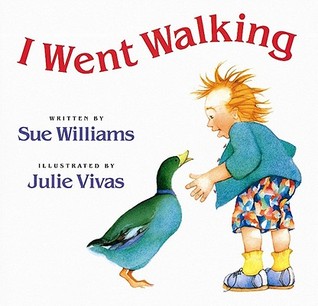 I Went Walking by Sue Williams
During the course of a walk, a young boy identifies animals of different colors.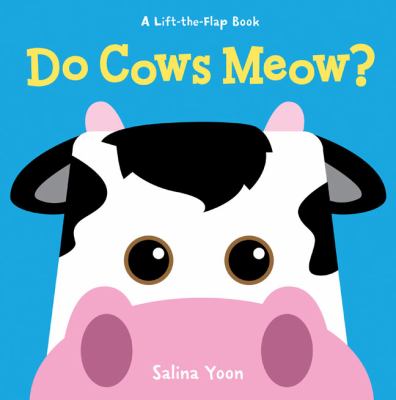 Do Cows Meow?: A Lift-the-flap Book by Salina Yoon
Do cows sing? Do cows coo? All I know is cows go–moo! Lift the flaps to find lots more barnyard animal sounds!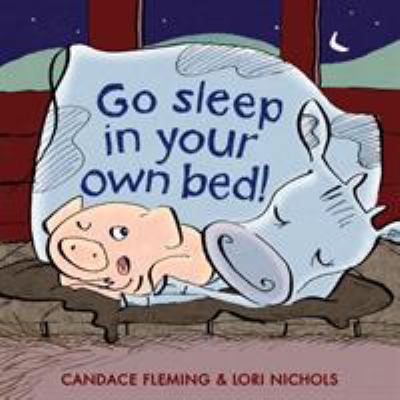 Go Sleep in Your Own Bed! by Candace Fleming
When Pig plops into his sty at bedtime, he finds Cow sleeping there and must send her off to her stall, setting off a chain reaction of animals being awakened to move to their own beds.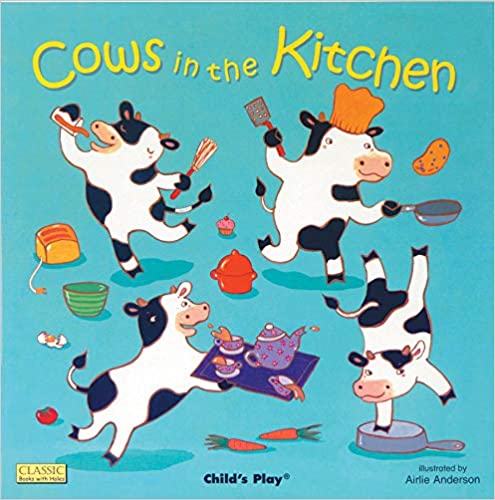 Cows in the Kitchen by Airlie Anderson
His fields are empty, so Tom Farmer is looking for all the farmyard animals. He's in for a big surprise when he finds them! What will he do to sort them out?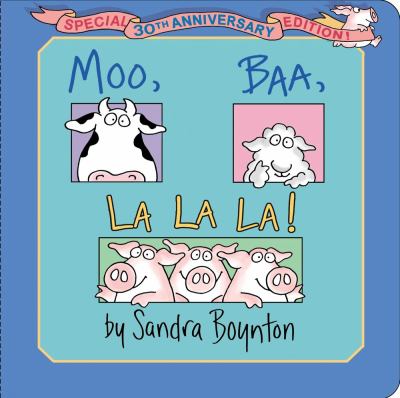 Moo, Baa, La La La! by Sandra Boynton
Turn the board pages to see what different sounds animals make.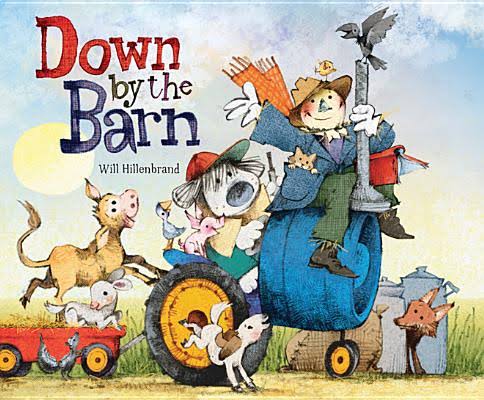 Down by the Barn by Will Hillenbrand
Ride with the tractor driver around the farm to pick up all of the animals.
Songs, Rhymes, and Fingerplays
A Farmer Went Trotting
A farmer went trotting
(Bounce baby on lap, facing you)
Upon his gray mare
With his daughter behind him
So rosy and fair
Then a duck cried out, "Quack!"
(Lift baby up)
And they all tumbled down
(Slide baby down your shins) 
Off of the horse
And upside down!
(Tip baby gently backwards!)
Bunny Hop
Tune "Row, Row Row Your Boat."
Hop, hop, hop along,
And bounce on someone's knee,
Higher, higher, higher,
Bunny-hop with me.
Credit: Verona Storytime: Farm Story Time – Baby
I Went to the Farm to See the Animals
Tune "Michael Finnegan"
I went to the farm to see the animals, see the animals, see the animals.
I went to the farm to see the animals, and this is what they did.
The cows I saw went walking, walking.
The cows I saw went walking walking.
And then I saw a sheep.
Repeat…
Sheep… sliding
Ducks… waddling
Chickens… scratching
Pigs… rolling
The pigs I saw went rolling in the mud, and that is what I saw.
Credit: Artsy Toddler Storytimes
This little cow
This little cow eats grass
This little cow eats hay
This little cow drinks water
This little cow runs away
And this little cow does nothing
But chew his cud all day!
Credit: http://pasadena-library.net/kids/2017/farm-animals-infant-storytime/
This little pig
This little pig goes to market
This little pig stays home
This little pig has roast beef
This little pig has none
This little pig cries wee, wee, wee, wee…
All the way home!
Credit: http://pasadena-library.net/kids/2017/farm-animals-infant-storytime/
Two red roosters
Two red roosters sitting on a gate.
One named Tim 
and the other named Tate.
Fly away Tim,
Fly away Tate.
Come back Tim,
Come back Tate.