MARCH Book Babies + Toddler Time: Trains!
March is all about TRAINS!
Book Babies: Wednesday @ 9:30am in Community Room
Ages 0 – 10 months
Toddler Time: Monday & Tuesday @ 9:30am in Community Room
Ages 11 – 23 months
Here We Are Together
Here we are together, together, together! Oh, here we are together in our library. There's (sing names)… Here we are together in our library!
Hello Everybody
Hello everybody let's clap our hands*, clap our hands, clap our hands. Hello everybody let's clap our hands today! *pat our head, stretch up high, wiggle our fingers, tickle our knees, kick our feet, bounce up high!
S, T, R, W, P
(Sing while pointing to each finger on your child's hand.) Sing, talk, read, write, play! Sing, talk, read write, play! Sing, talk, read, write, play! Sing, talk, read, write, play each day!
Sing, Talk, Read, Write, Play
TIP
When you give your child positive reinforcement by clapping or telling them that they did a great job, you are encouraging them to act both independently and cooperatively. To encourage this at home, use activities that your child can do easily, and don't forget to give a lot of positive encouragement.
ACTIVITY
Have fun with, "Zoom, Zoom, Zoom!" For babies, bounce your child on your lap and lift her up very quickly on "lift-off!" For toddlers, model for your child how to step into a rocket ship, then squat down and jump up for the lift-off.
Sensory Activity
Sensory Transport Tub- Long, under-the-bed storage bins are great for sensory play and cost very little. If you have some "transportation" toys such as trains, cars, people, etc. and different types of cereal, you're all set! Try this activity found at My Bored Toddler.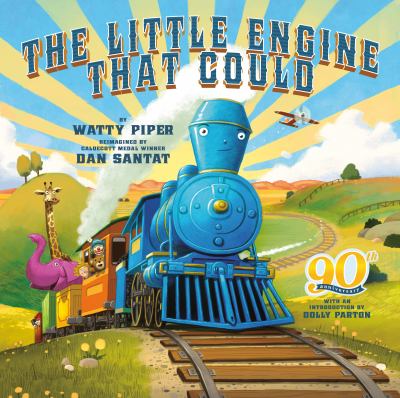 The Little Engine That Could by Wendy Piper
Although she is not very big, the Little Blue Engine agrees to try to pull a stranded train full of toys over the mountain.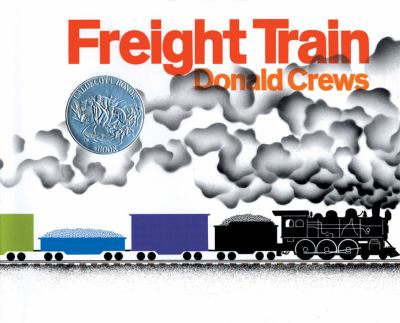 Freight Train by Donald Crews
Brief text and illustrations trace the journey of a colorful train as it goes through tunnels, by cities, and over trestles.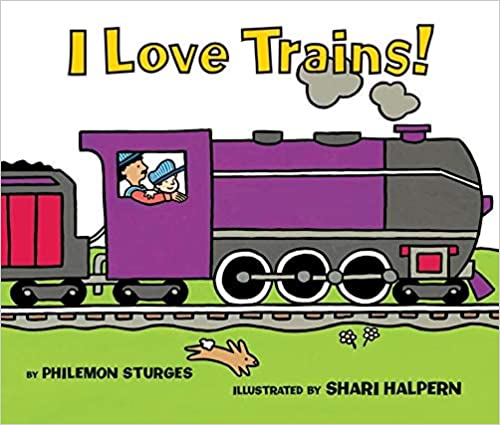 I Love Trains! by Philemon Sturges
I love trains. First come engines, big and strong. Pulling lots of cars along.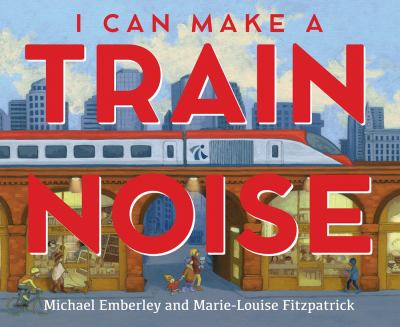 I Can Make a Train Noise by Michael Emberly and Marie-Louise Fitzpatrick
A girl transforms a coffee shop into a train by making train noises with words.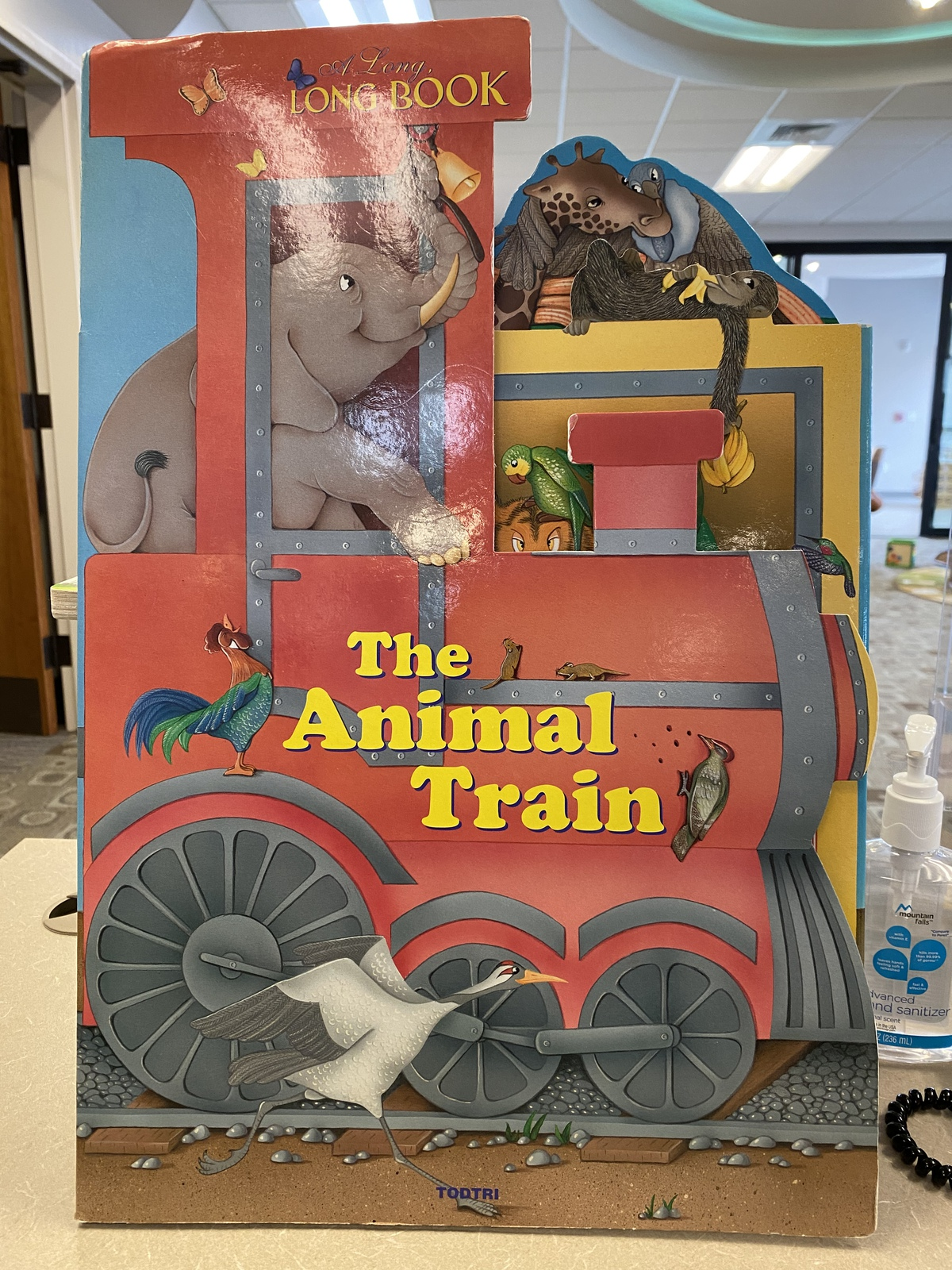 The Animal Train by Liliana Secchi
This humorously illustrated accordion book unfolds to reveal a trainload of varied animals and birds, both familiar and exotic. Featuring creatures from the jungle, the forest, the savannah, and the ocean, this delightful and engrossing format is an entertaining introduction to the wonders of wild animals and their habitats.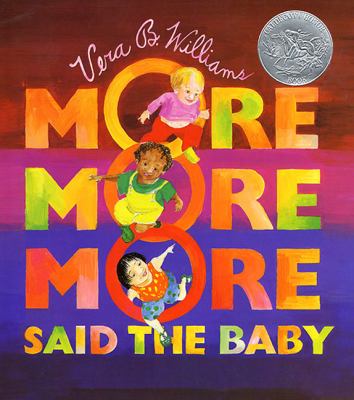 More More More Said the Baby by Vera B Williams
Three babies are caught up in the air and given loving attention by a father, grandmother, and mother.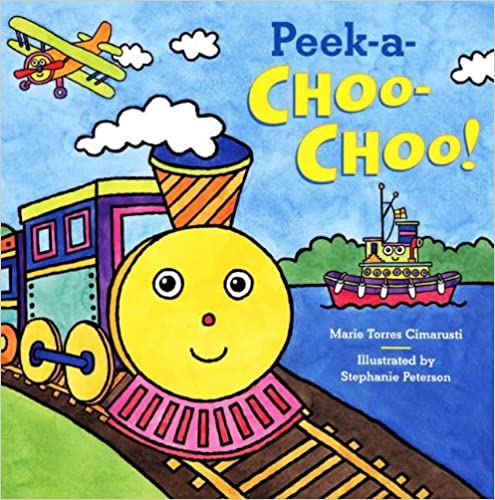 Peek-a-Choo-Choo! by Marie Torres Cimarusti
Here for the first time is a book about vehicles for toddlers in the same format as the highly successful Peek-a-Moo! and Peek-a-Boooo! Preschoolers will love lifting the oversize flaps to play peek-a-boo with cars, planes, submarines, and, of course, trains. Guess who? Peek-a-toot-toot! honks the tugboat. Guess who? Peek-a-vroom-vroom! revs the race car. With its playful text and bright and friendly illustrations, Peek-a-Choo-Choo! is the perfect introduction to "things that go" for the youngest traveler.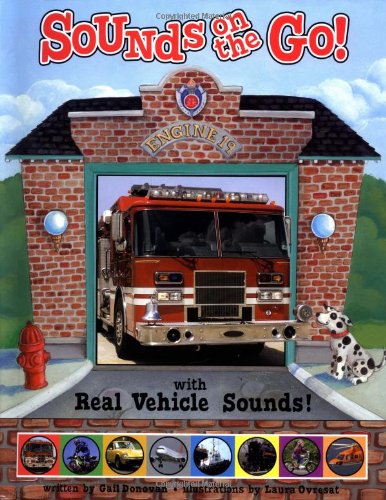 Sounds on the Go by Gail Donovan
Discover the sounds that are made by all of the most fascinating vehicles in our world with this interactive learning book! This early learning book is a fun and effective way to teach your young ones about the world of vehicles. This hands-on book includes: Lift-a-flap design that exposes additional vehicles facts and information Relevant information about the uses and functionality of each vehicle Sound bar that allows readers to hear the sound that each vehicle makes Combination of colorful illustrations and color photos And much, much more! With this book in their hands, your young vehicle enthusiast is sure to have a screeching good time!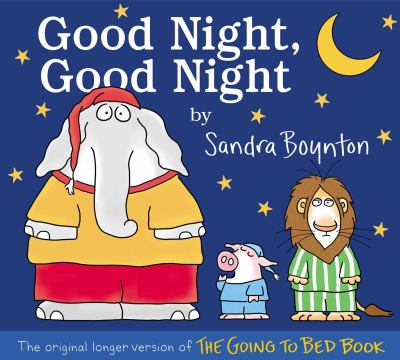 Good Night, Good Night by Sandra Boynton
A group of animals, afloat on an ark, go through their nightly bedtime rituals of exercising, toothbrushing, and so on, until two rabbits sing them a lullaby and the sea rocks them to sleep.
Songs, Rhymes, and Fingerplays
This is a Choo-Choo Train
This is a choo choo train
Puffing down the track
Now it's going forward,
Now it's going back,
Now the bell is ringing
Now the whistle blows
What a lot of noise it makes
Everything it goes.
The Wheels on the Train Go Clackety-Clack
The wheels on the train go clackety clack
Clackety clack, clackety clack
The wheels on the train, go clackety clack
All along the track.
More verses:
 The whistle… goes whoo, whoo, whoo
The conductor… says, "All Aboard"
The people … go bumpety, bump
Engine, Engine No. 9
Engine, engine number 9
Coming down Chicago Line
If the train goes off its track
Do you want your money back?
Yes? (sway to the side)
No? (sway to the other side)
Maybe so? (sway back and forth)
A little bit faster…
Chugga Chugga Choo Choo Goes the Freight Train
Chugga- chugga choo choo goes the freight train,
Chugga- chugga choo choo goes the freight train,
Chugga- chugga choo choo goes the freight train,
Uuuuuuup the hill!
Repeat with other ending: Doooown the track!
Changing Diaper
Tune of Frere Jacques
Changing diaper, changing diaper
Lots of fun, lots of fun
You're no longer stinky, you're no longer stinky
Nice clean bum, nice clean bum