Kid + Tween JUNE Activities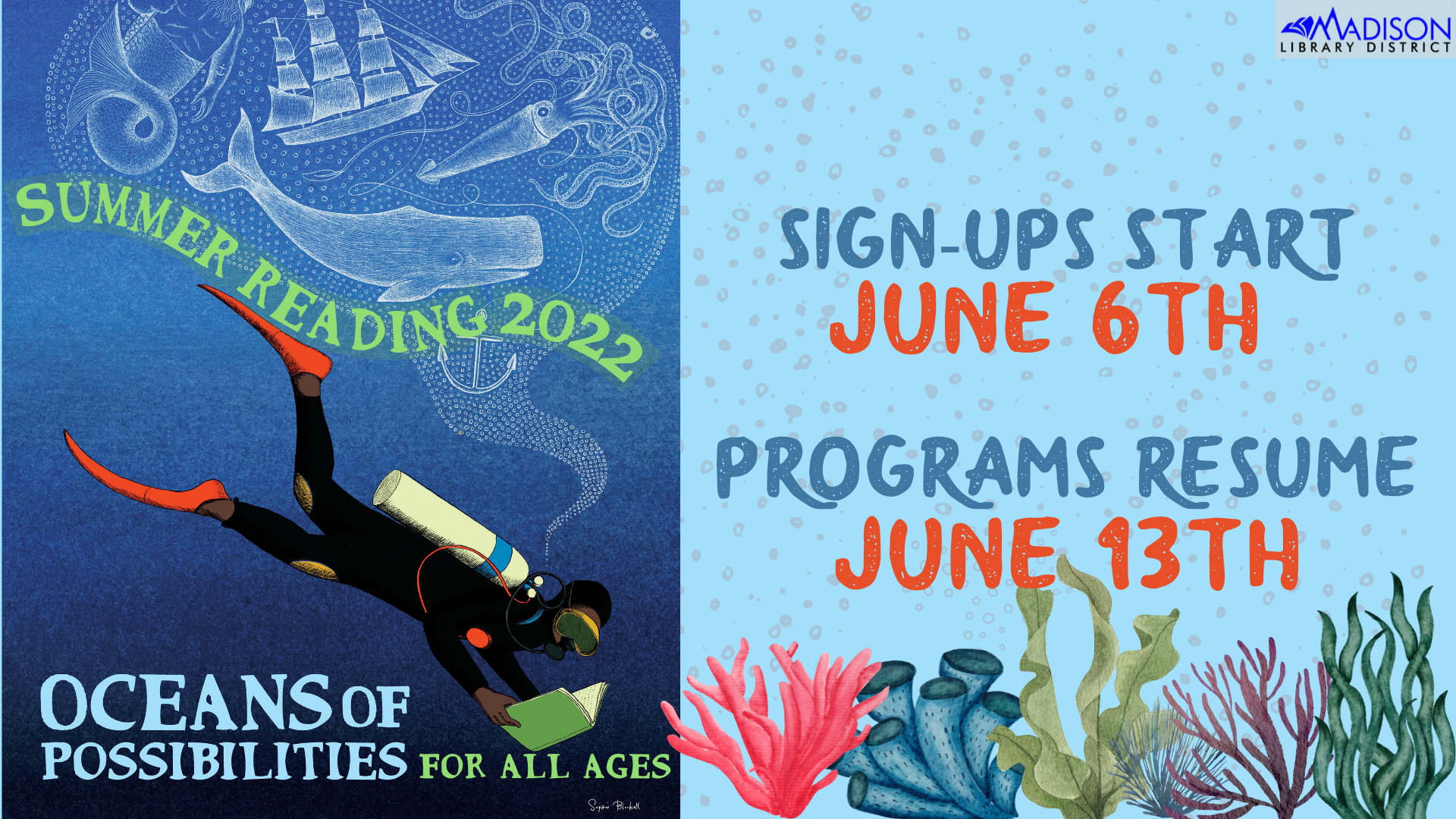 SUMMER READING 2022- OCEANS OF POSSIBILITIES
School is out and the sun is (mostly) shining… that means it is now SUMMER READING! Sign up at the booth in the front foyer. You can also sign up through the app Beanstack.
1st prizes: starts June 21st
2nd prizes: starts July 5th
3rd prizes: starts July 18th
Sign ups end July 23rd and the Summer Reading program ends on Saturday July 30th. 
Come in, grab some books, and start reading!!
For all ages
BOOK WAGON
Summer Reading means the BOOK WAGON is back!
Here is the schedule for the summer:
TUESDAYS
Smith Park, 11:30-12:30PM
Summerfield Club House, 1-2:30PM
THURSDAYS
South Fork Elementary, 11:30-12:30PM
Porter Park, 1-2:30PM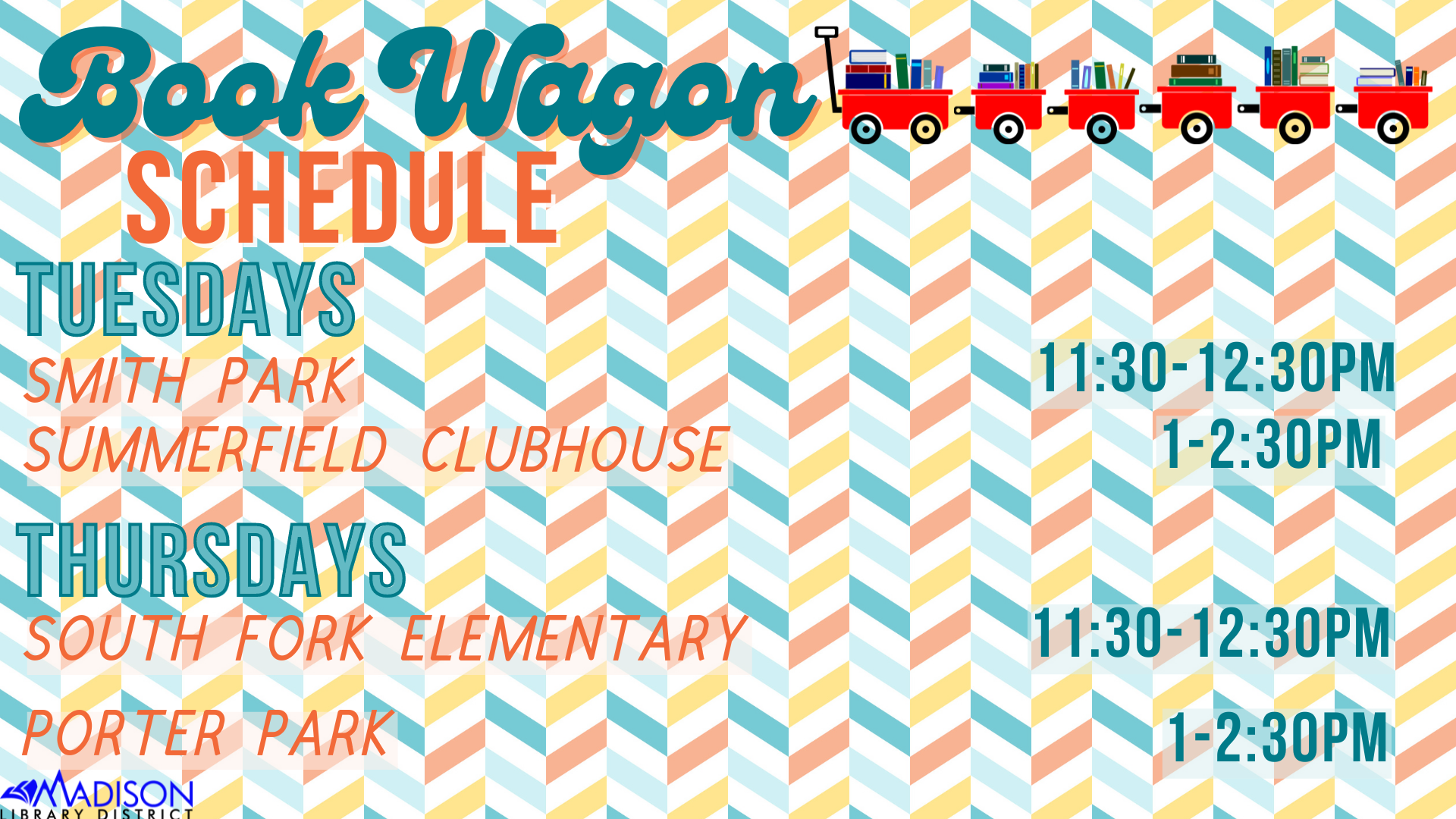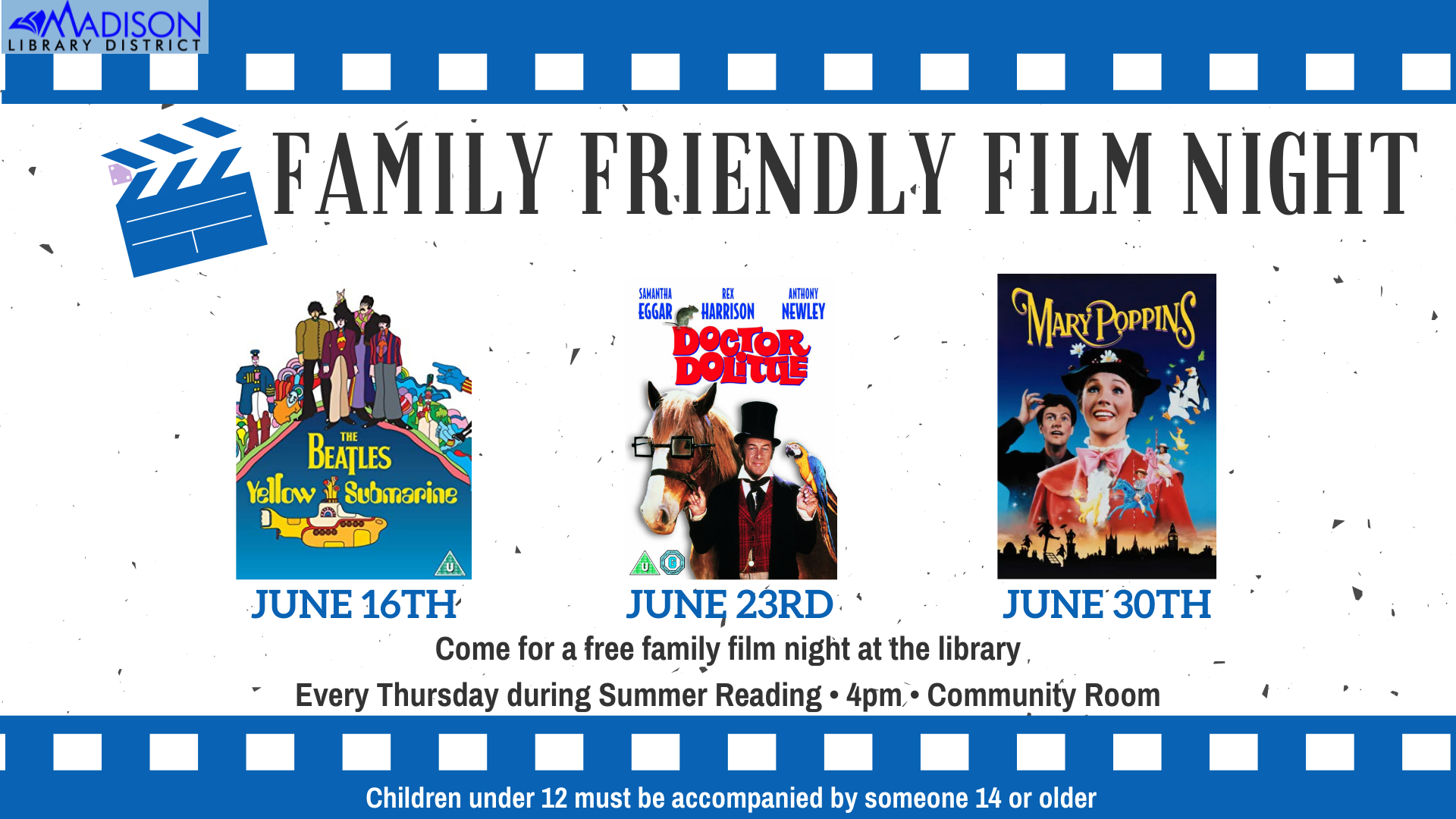 FAMILY FRIENDLY FILM NIGHT

Come enjoy family films at the Library! During Summer Reading, this will be every Thursday from 2-4PM.
June 16th: The Beatles: Yellow Submarine 
June 23rd: Doctor Dolittle
June 30th: Mary Poppins
Children under 12 must be accompanied by someone 14 or older.
SUMMER READING STEM ACTIVITIES
STEM activities are at the Library! These will be in-person. If there are any leftover kits, they will be available for pick up at the Front Circulation Desk.
June 14th: Moon Landing
June 21st: Lego @ the Library (for ages 6-18)
June 28th: Jellyfish in a Bottle
These STEM activities are sponsored by ICfL and Idaho STEM Action Center.
For ages 6-11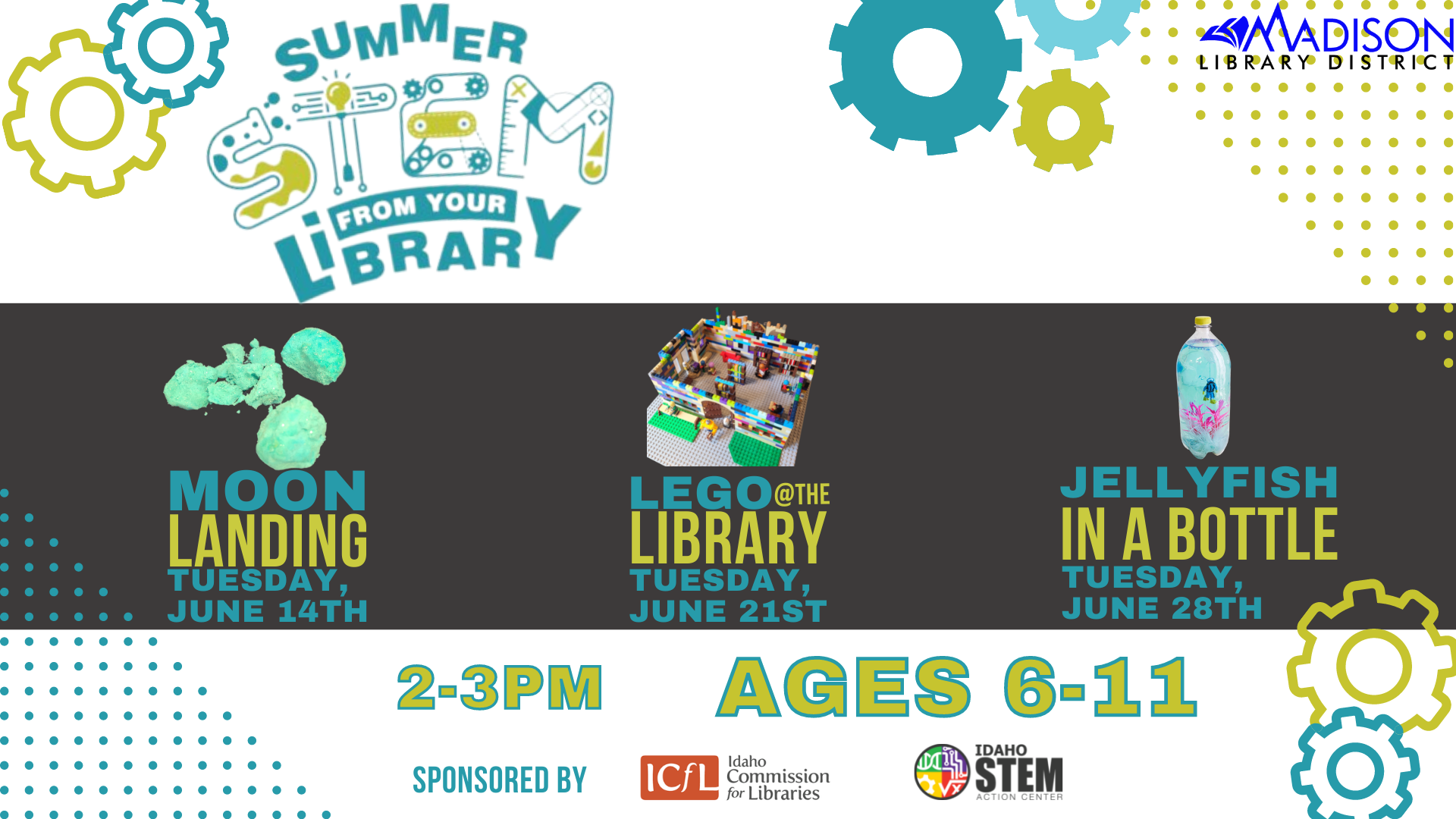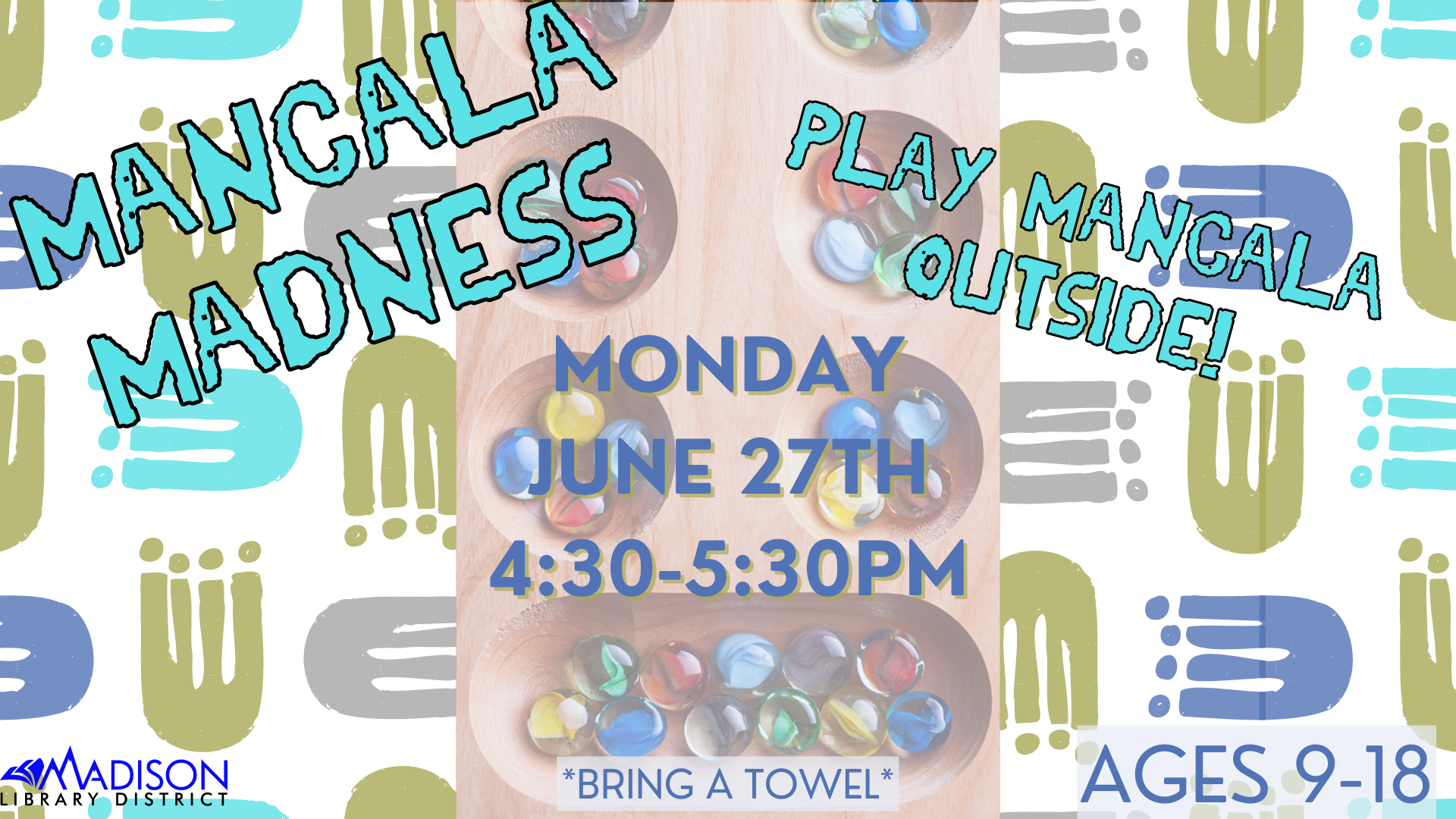 MANCALA MADNESS
We've gone mad with MANCALA!
Join us for an outdoor Mancala madness party with squishy balls, buckets of water, and a lot of fun!
Bring a towel with you – we can't guarantee you'll stay dry!
For ages 9-18
LIBRARY CLOSURE – JUNETEENTH
The Library will be closed Monday, June 20th, for Juneteenth.
No items will be due and the book drop will remain open.
Thank you.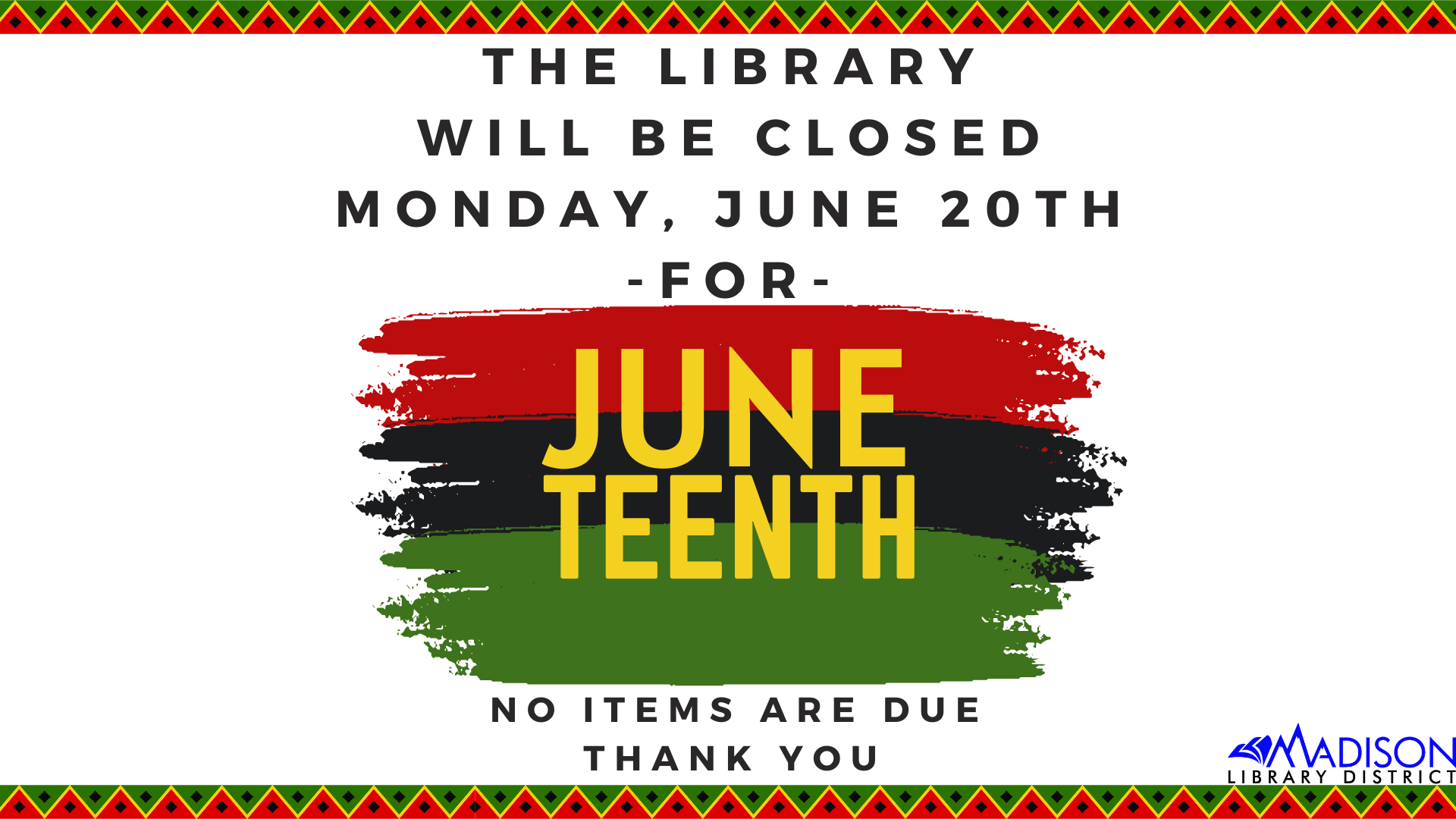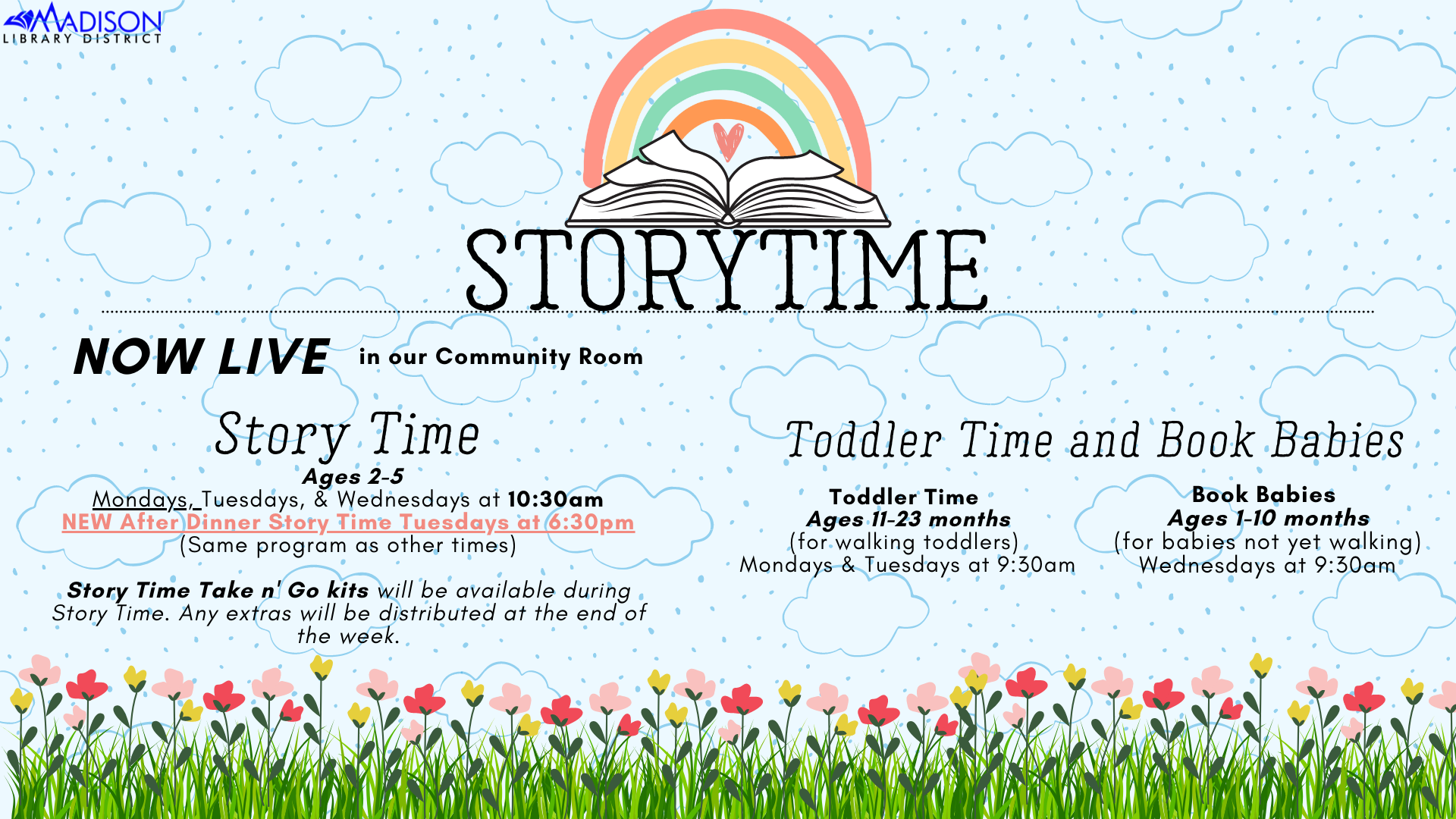 STORYTIME – LIVE IN COMMUNITY ROOM
STORYTIME – ages 2-5
Mondays, Tuesdays, & Wednesdays at 10:30am
Tuesdays at 6:30pm

TODDLER TIME -13 – 23 months (walking)
Mondays & Tuesdays at 9:30am
BOOK BABIES – 0-12 months (not yet walking)
Wednesdays at 9:30am
Take n' Go Kits will be available during Storytime. Any extras will be distributed at the end of the week at the Children's Reference Desk.