Adult Summer Reading

Explore
 Tails and Tales
at the Library this summer by researching animals in all their habitats. Each time you complete a "Research Area" by reading 1000 pages of your choice, bring your log into the Library for a small reward.
If you successfully complete all Research by reading 3000 pages before Saturday, July 31st, you'll be entered into our final drawings and receive five $1 coupons to use towards any unfortunate future fine incidents that may occur.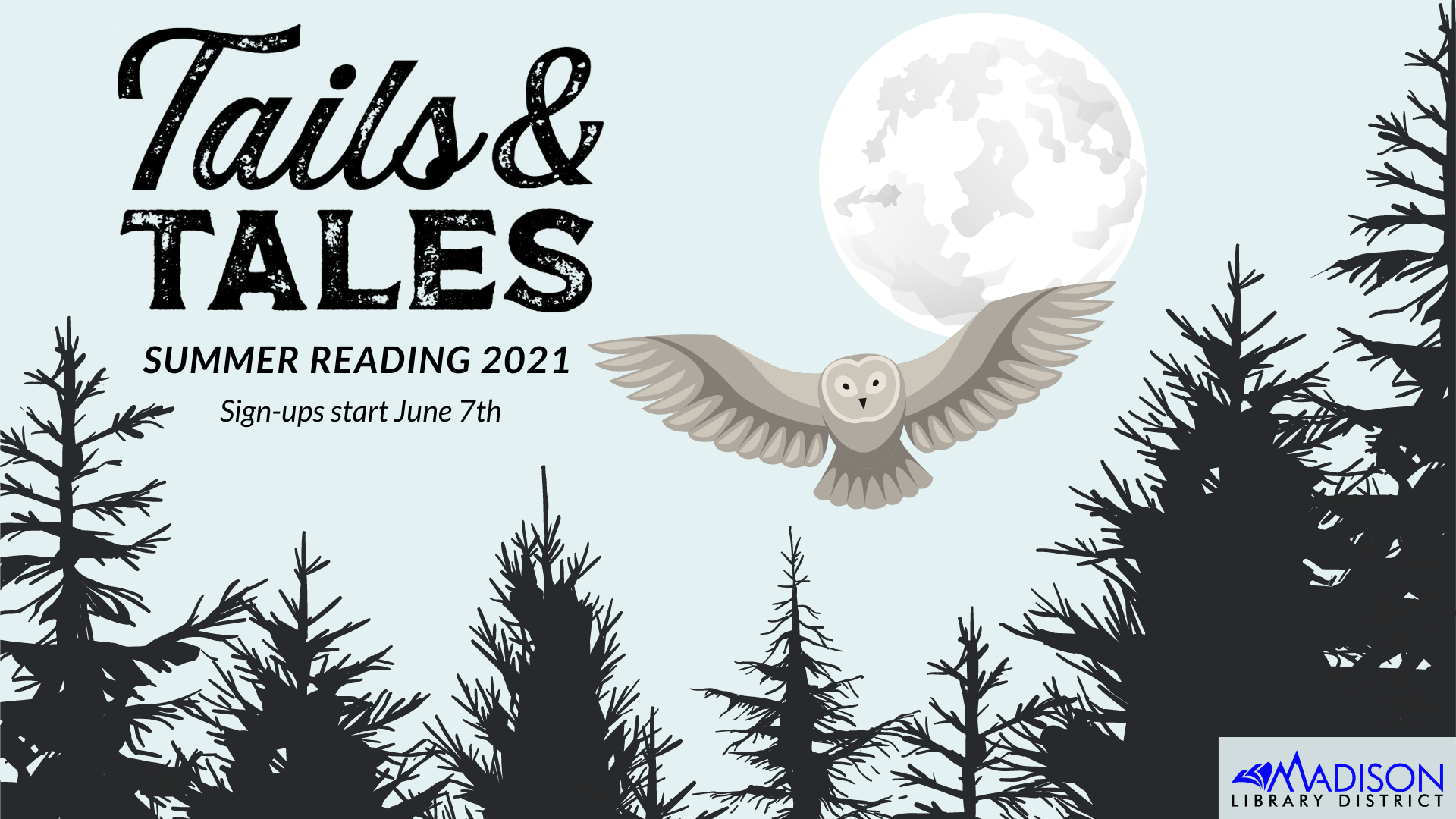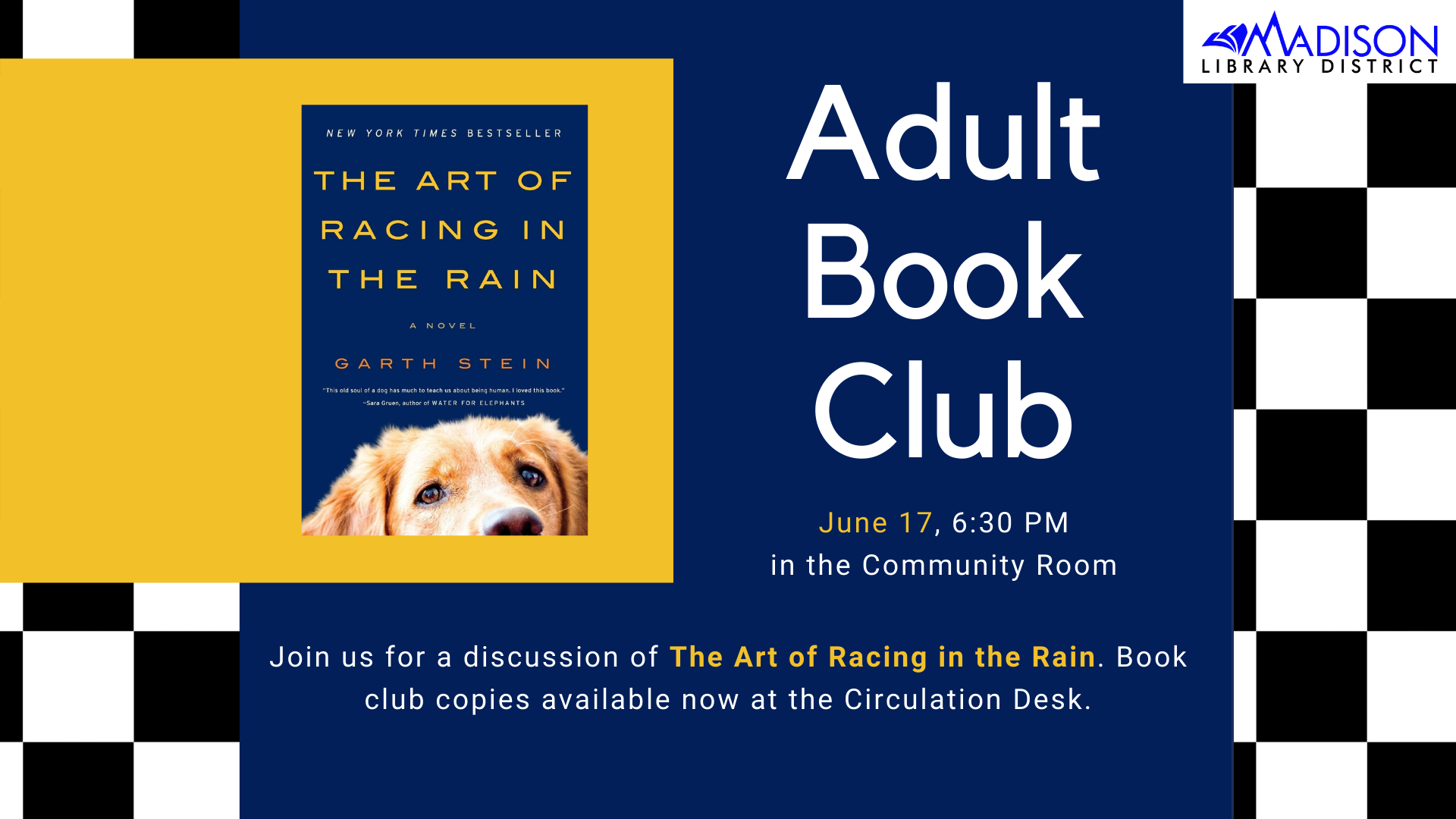 Come join your fellow community members on Thursday, June 17th at 6:30 p.m. for a lively discussion of both classic works and modern masterpieces.
Our book for June is The Art of Racing in the Rain by Garth Stein:
Enzo knows he is different from other dogs: a philosopher with a nearly human soul (and an obsession with opposable thumbs), he has educated himself by watching television extensively, and by listening very closely to the words of his master, Denny Swift, an up-and-coming race car driver.
Through Denny, Enzo has gained tremendous insight into the human condition, and he sees that life, like racing, isn't simply about going fast. On the eve of his death, Enzo takes stock of his life, recalling all that he and his family have been through.
A heart-wrenching but deeply funny and ultimately uplifting story of family, love, loyalty, and hope, The Art of Racing in the Rain is a beautifully crafted and captivating look at the wonders and absurdities of human life … as only a dog could tell it.
Reading copies are available to check out at the Circulation Desk.
Adult Makers: Waste Canvas Critters
Add a design to a shirt or pocket. Kits will be available at the circulation desk beginning June 14th with an instructional video Friday, June 18th through our website and/or YouTube channel.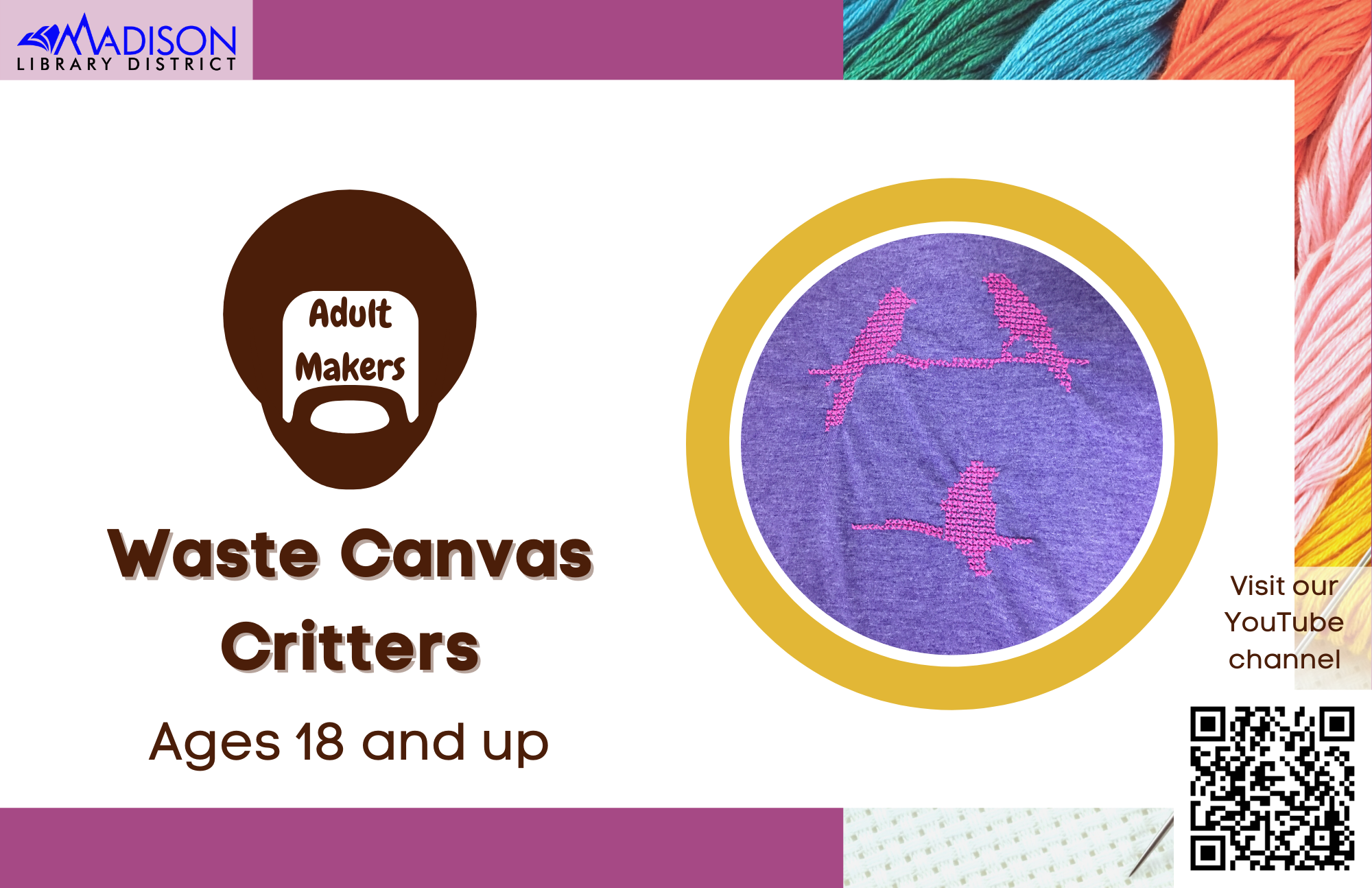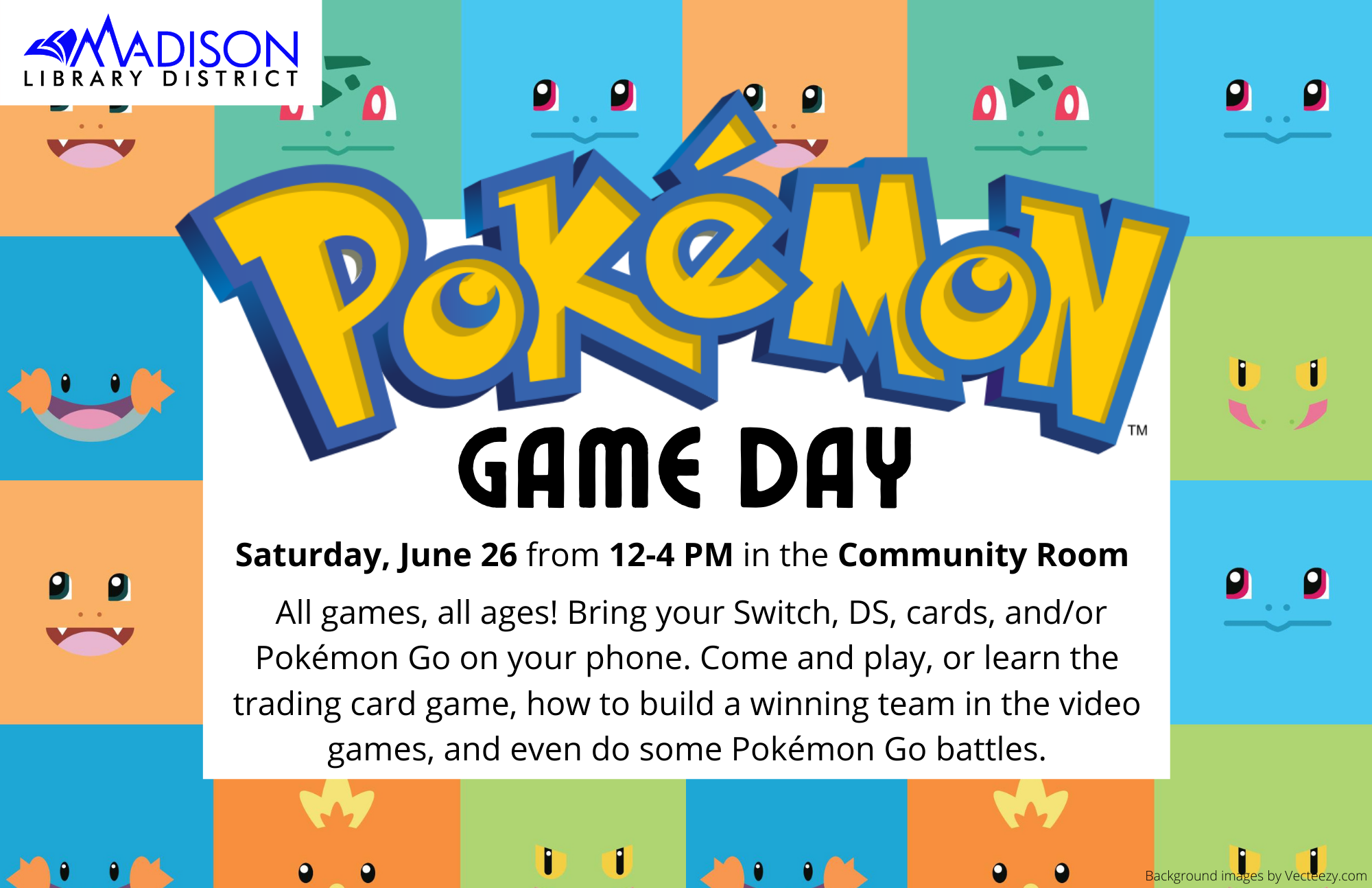 Saturday, June 26 from 12-4 PM in the Community Room
All games, all ages! Bring your Switch, DS, cards, and/or Pokémon Go on your phone. Come and play, or learn the trading card game, how to build a winning team in the video games, and even do some Pokémon Go battles.