FEBRUARY Adult Activities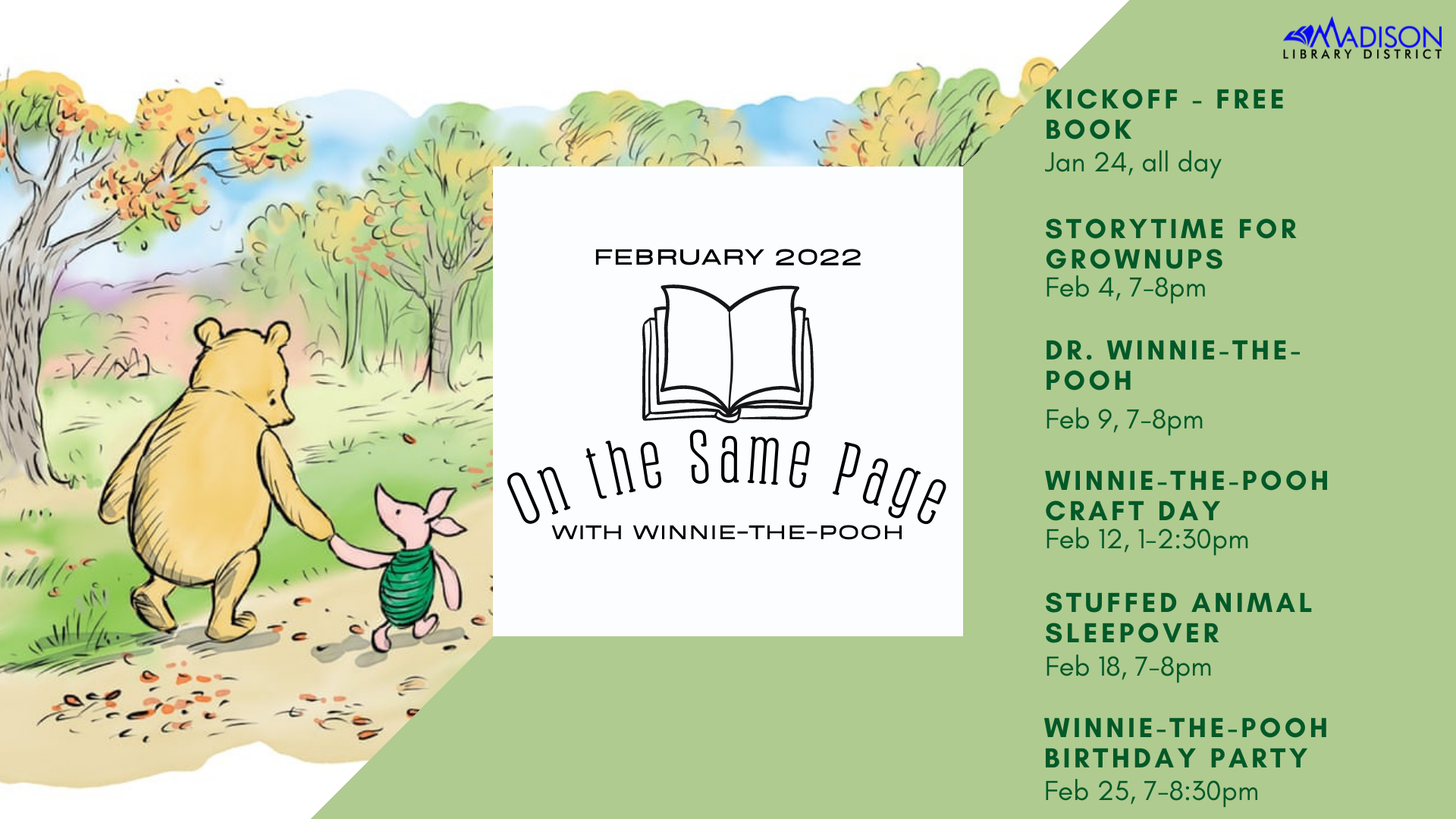 ON THE SAME PAGE WITH WINNIE-THE-POOH
All throughout the month of February, we will be having special activities centered around Pooh Bear and friends. 
Feb 9: Dr. Winnie-the-Pooh, 7-8pm via Social media link
Feb 12: A Honey of a Day for Crafts, 1pm in the Community Room
Feb 18: Stuffed Animal Sleepover, 7-8pm
Feb 25: Winnie-the-Pooh Birthday Party, 7:30-9pm

DR. WINNIE-THE-POOH: ACADEMIC APPLICATIONS OF AA MILNE'S HUNDRED ACRE WOOD

Join BYU-Idaho English Professor Jacqueline Harris as she explores how different academic areas like psychology, literary studies, mathematics and more have used Winnie-the-Pooh as a model for applying their own disciplinary theories.
Wednesday, February 9th, 7-8pm in the Community Room.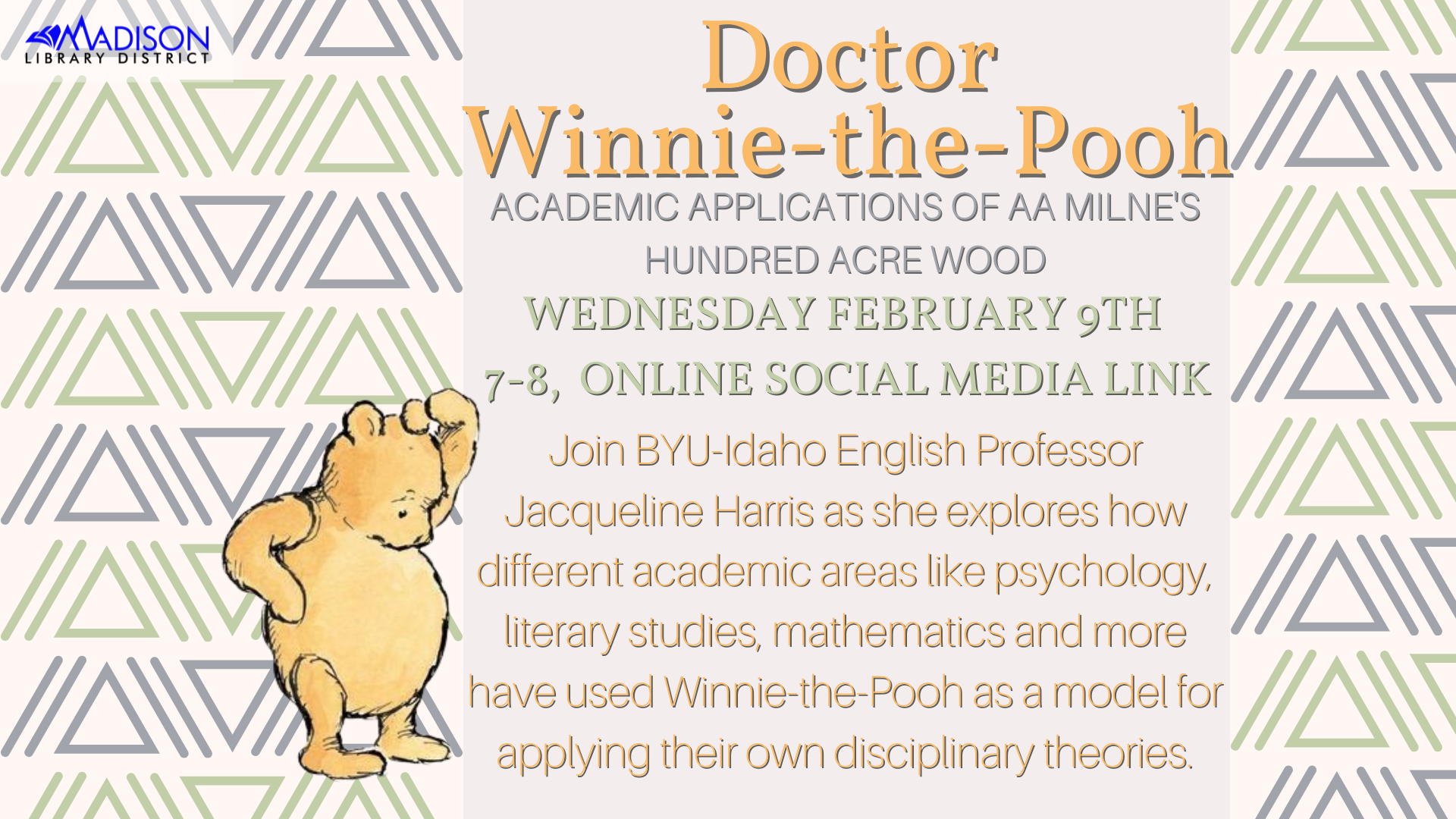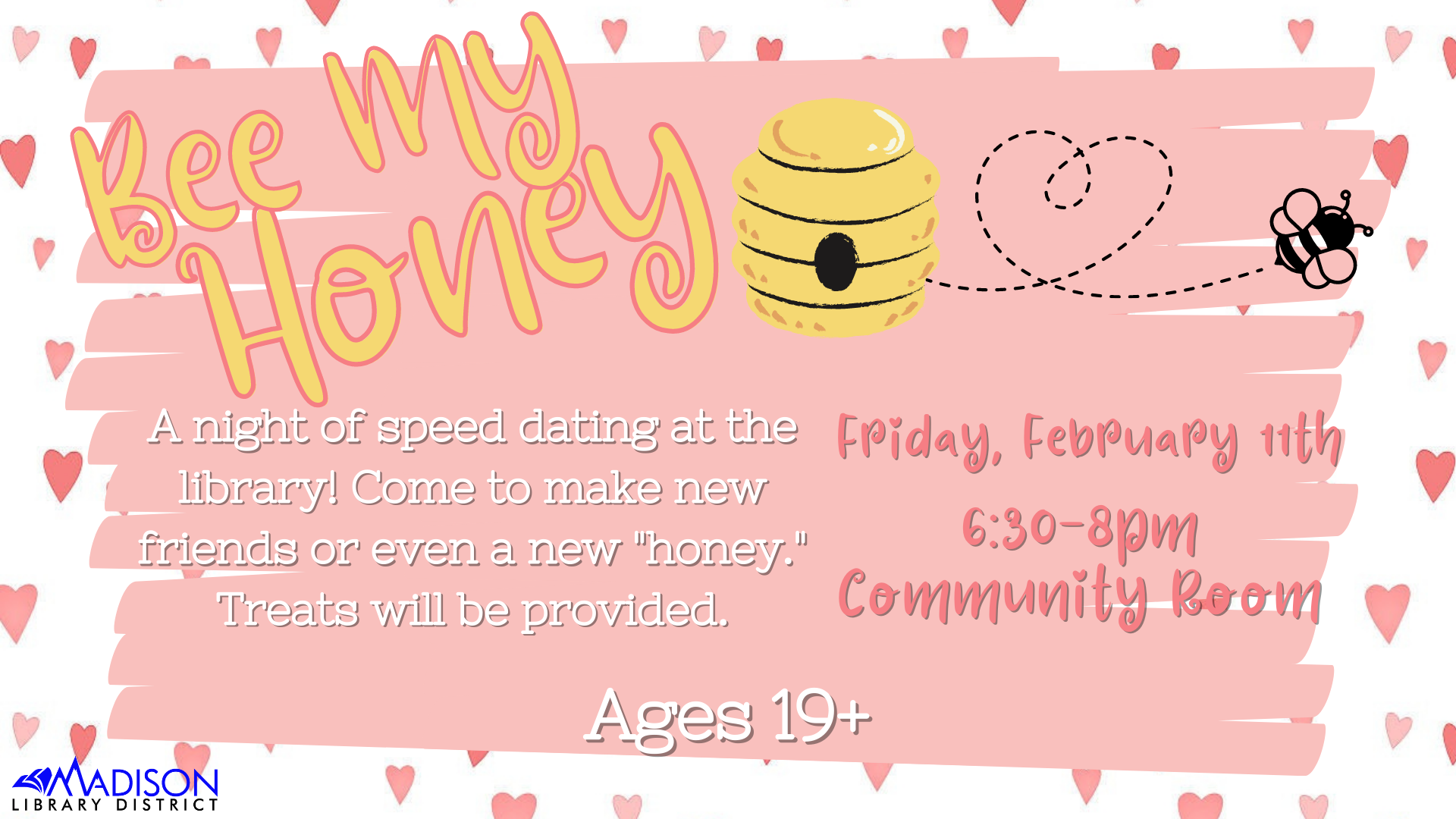 BEE MY HONEY SPEED DATING
 
A night of speed dating at the library! Come to make new friends or even a new "honey."
Treats will be provided. For ages 19+
Friday, February 11th from 6:30-8pm in the Community Room.
HONEY OF A DAY FOR CRAFTS
A craft day for all ages! Come to the library to make some fun Pooh-themed crafts.
 Ages 0-11yrs: Pooh headbands or finger puppets
Ages 12-18yrs: Pooh Perler bead keychains
Ages 19+: Honey jar
Saturday, February 12th, starting at 1pm in the Community Room.
FAMILY FRIENDLY FILM NIGHTS
Come watch a movie at the library!
Every 1st & 3rd Tuesday at 4pm in the Community Room.
February 15th: The Tigger Movie
Children under 12 must be accompanied by someone 14 or older.
TAKE A BREAK BOOK CLUB
Thursday, February 17th, at 6:30pm

Our book club will be the On the Same Page book, Winnie-the-Pooh by A.A. Milne.
"The adventures of Christopher Robin and his friends in which Pooh Bear uses a balloon to get honey, Piglet meets a Heffalump, and Eeyore has a birthday."
Book club copies are available at the Front Circulation Desk, while supplies last.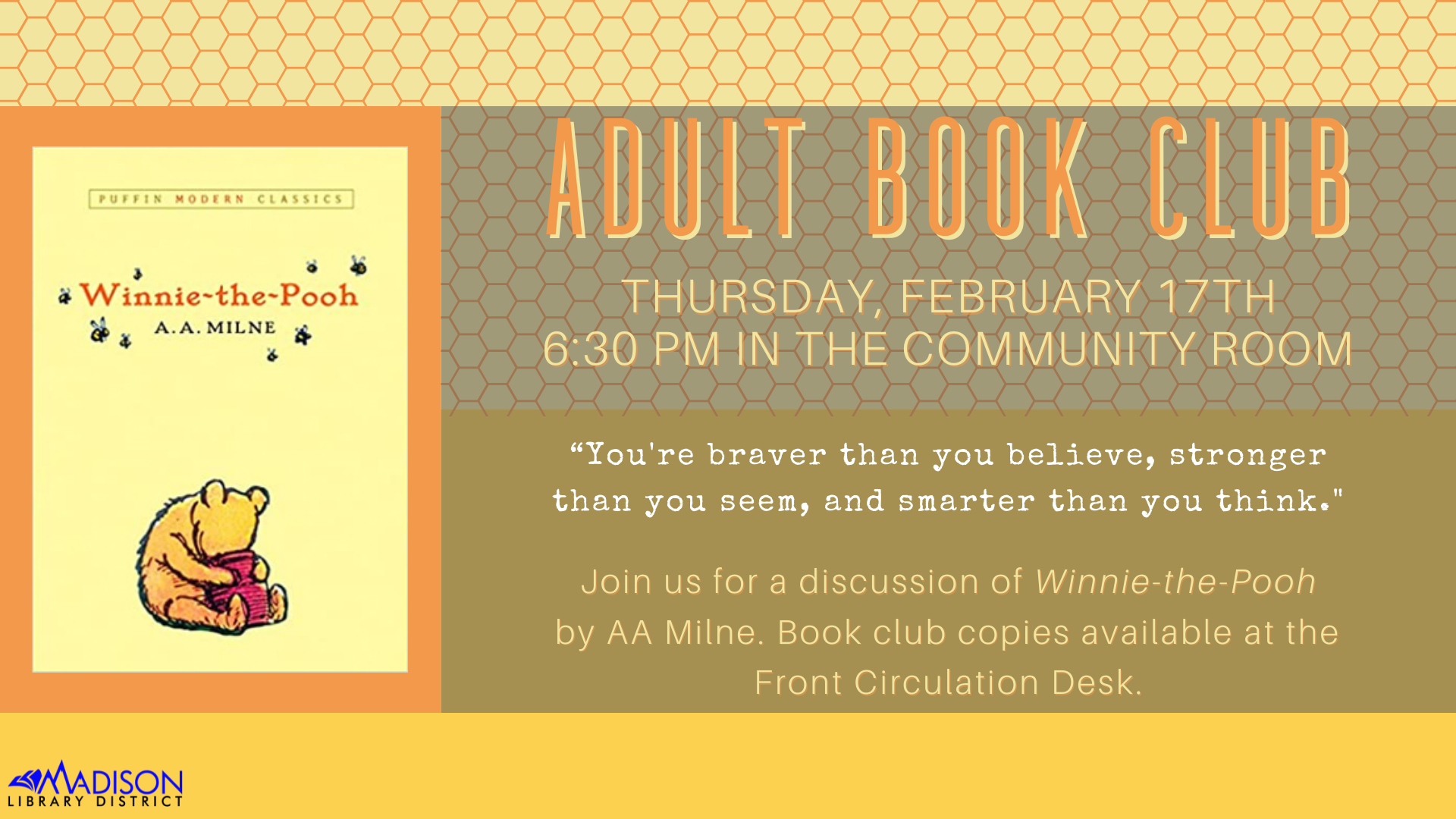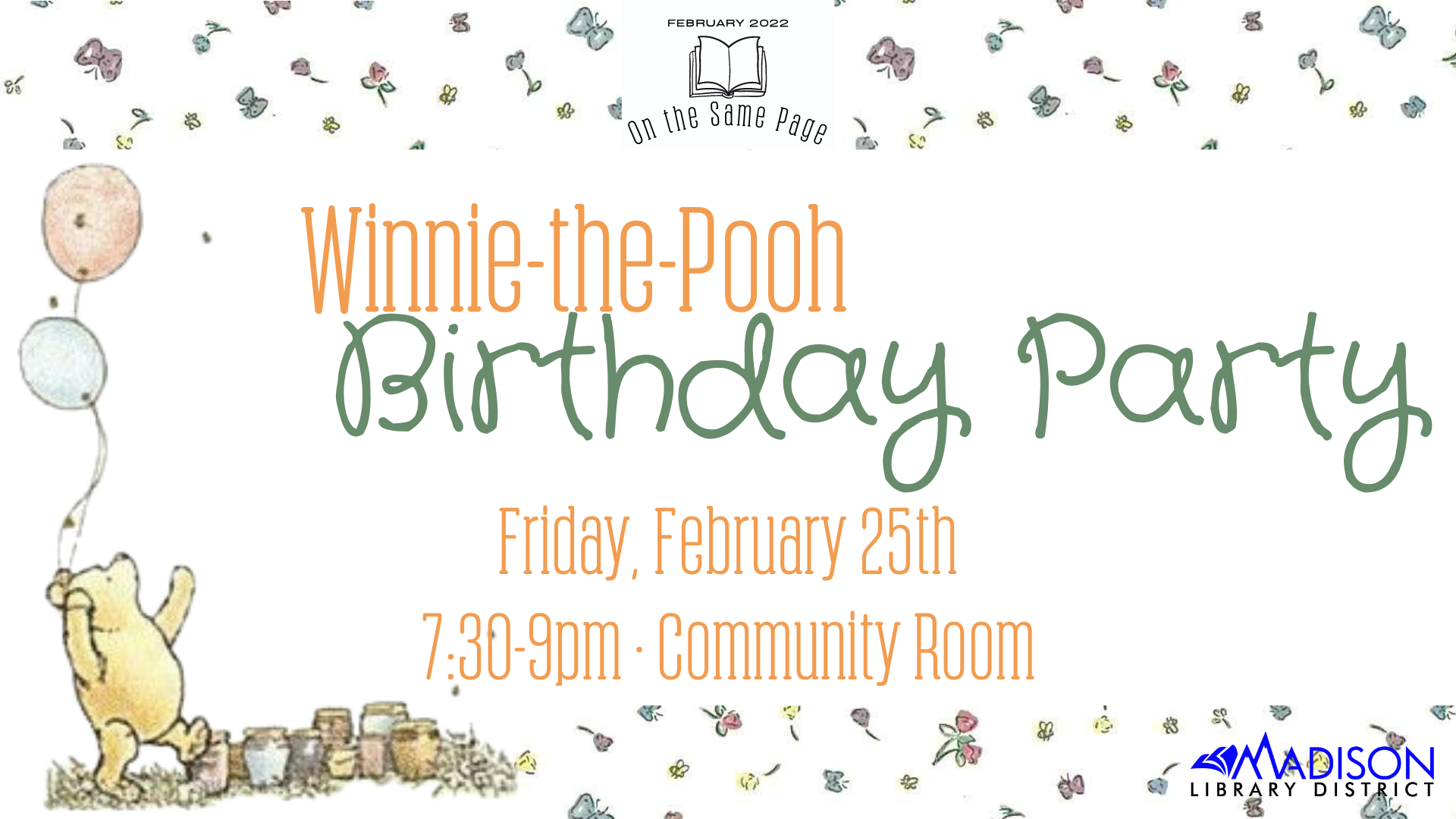 ON THE SAME PAGE: WINNIE-THE-POOH BIRTHDAY PARTY
Friday, February 25th, from 7:30-9pm
Winnie-the-Pooh ends with a birthday party; and since it's the library's birthday as well, this seems a fitting ending for 2022's On the Same Page. Join us for cake and ice cream, balloon animals, pin the tail on Eeyore, and other activities. We'll also look at photos taken on last week's Stuffed Animal Sleepover and make sure our friends didn't get into any mischief.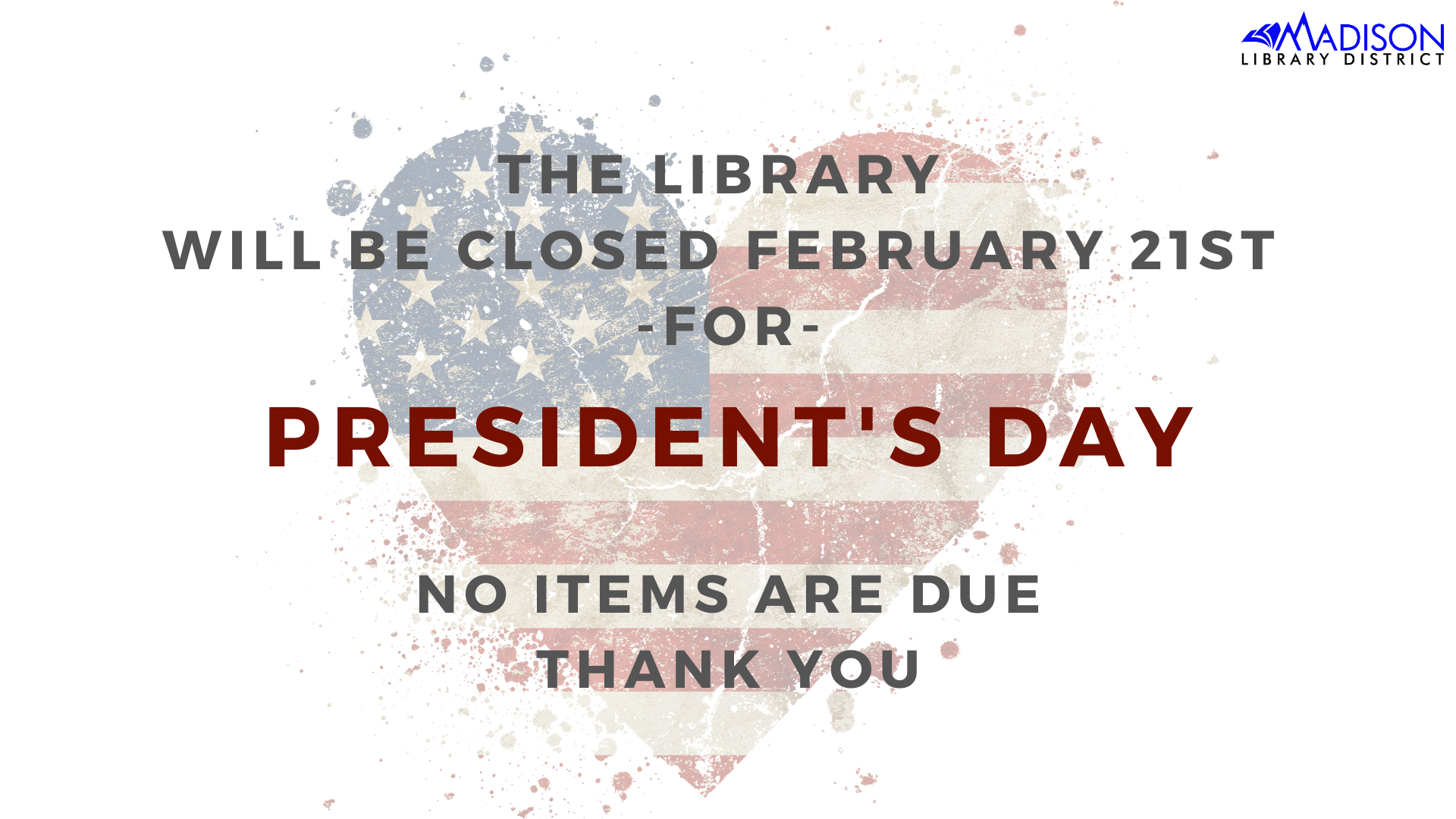 PRESIDENT'S DAY CLOSURE
We will be closing on February 21st for President's Day.
No items will be due and the book drop will remain open. 
Thank you.
 EXPLORATION KITS
The Adult Exploration Kits are back on the shelves! AND we have added some new and exciting topics!
Each kit is built to take you on a journey of learning. There are a myriad of subjects to choose from, including US Beginnings, Shakespeare, Cake, Bob Ross, National Parks, and more.
Some of the new options include Writing, Arthurian Legend, Egypt, and Leonardo da Vinci. 
Exploration kits may be checked out for three weeks.
To make it even easier on yourself, search our catalogue to put one on hold!  Simply use the catalogue search function and type in "Adult exploration kits" to view our many options.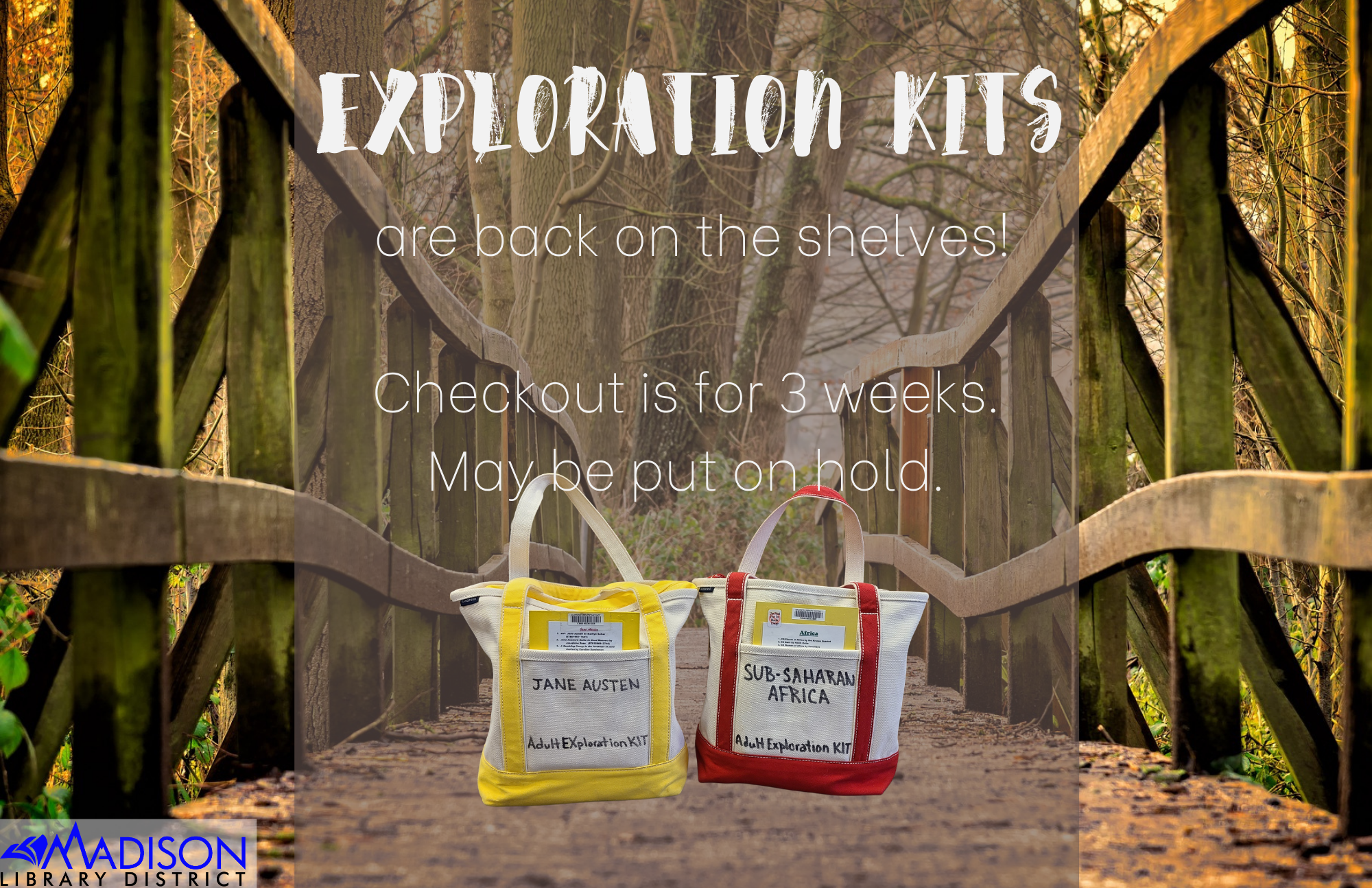 PUZZLE + CHESS
The puzzle table is open to the public! Sit down and relax with our community puzzle. Contribute what you want and come back another day.
CHESS is located in the glass enclosure. Request a set from the Reference Desk.