Storytime: Winnie the Pooh – BEARS & FEELINGS
Join us this month as retell the story of Winnie-the-Pooh. His logic is always impressive with thoughts like, "People say nothing is impossible, but I do nothing every day." We hope you enjoy the bear tales this week as you do the impossible… nothing!
Join us Monday, Tuesdays, and Wednesdays at 10:30 a.m. or Tuesdays at 6:30 p.m. in the Community Room.
Ages 2-5
Sing, Talk, Read, Write, Play
Tip
Both music and art can help to convey a mood. Pictures can enhance the words of a book and reinforce the mood that the author is trying to convey. Awareness of the relationship between words and pictures contributes to a child's depth of expression.
Activity
See how "singing" the book "Brown Bear, Brown Bear, What Do You See?" to the melody of "Twinkle, Twinkle, Little Star," enhances the illustrations. Since it is a common melody, encourage your child to sing the words of the book with you.
Winnie-the-Pooh by A.A. Milne
The adventures of Christopher Robin and his friends, in which Pooh Bear uses a balloon to get honey, Piglet meets a Heffalump, and Eeyore has a birthday.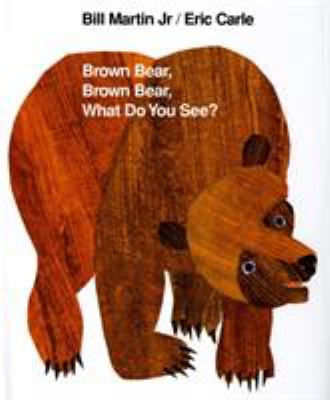 Brown Bear, Brown Bear, What Do You See? by Bill Martin
Children see a variety of animals, each one a different color, and a teacher looking at them.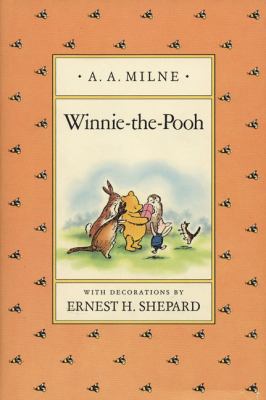 Discovery Kit: BEARS
This Discovery Kit includes a collection of fun books and games all about BEARS!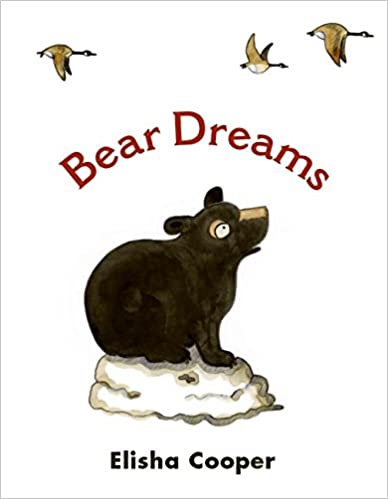 Bear Dreams by Elisha Cooper
One autumn afternoon a bear cub disobeys his mother and his father and goes outside to play with his friends.
This bear cub, you see, does not want to go to sleep for the winter, or even for one minute. This bear cub has big ideas and big plans and big dreams. Bear dreams.
Songs, Rhymes, and Fingerplays
Bears Eat Honey
A bear eats honey
(pretend to eat)
He thinks it's yummy
In his tummy
(rub tummy)
But the bees don't think it's funny!
Buzzzzzzzzzzzz!
(make buzzing noise)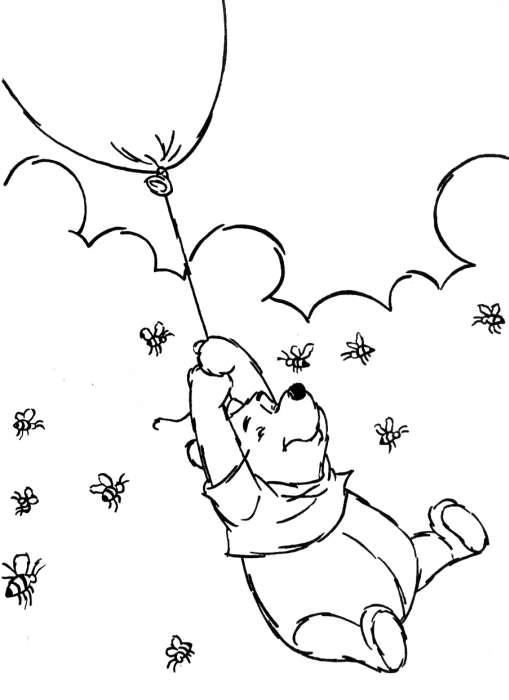 What feeling is Pooh Bear feeling while he's in the sky?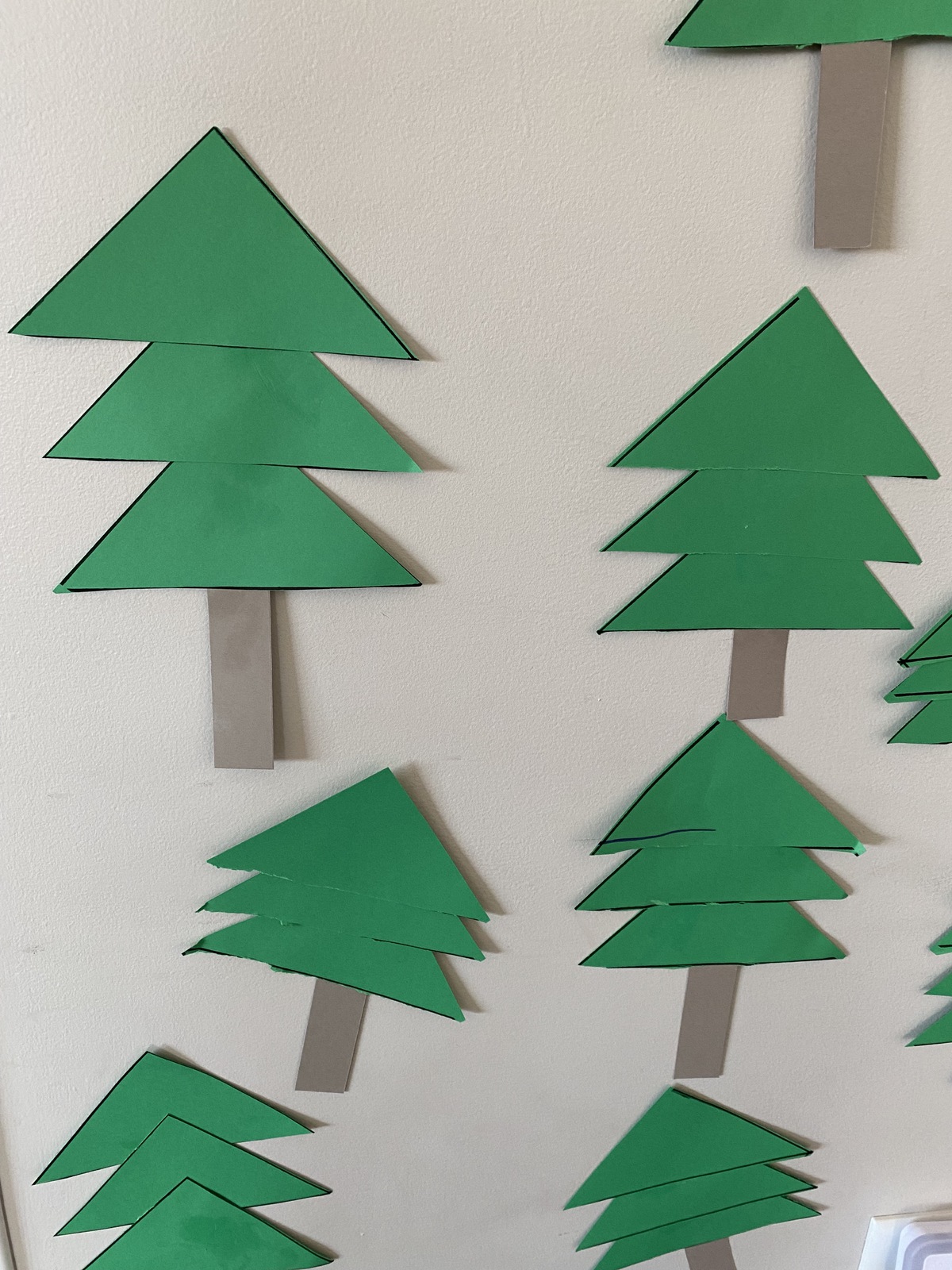 Make trees for the 100 Hundred Acre Wood!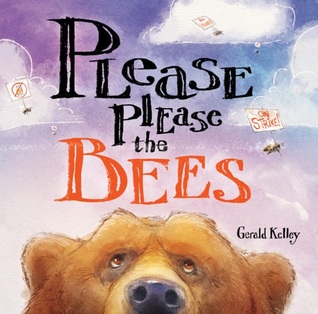 Please Please the Bees by Gerald Kelley
Life is sweet for Benedict. Every morning he wakes up to find jars of fresh honey on his back porch. He makes honey toast for breakfast, bakes honey cake in the afternoon, and drinks honey tea before bed. But one day, the jars on Benedict's porch are empty. The bees in his backyard have gone on strike! They are tired of doing all the work around the hive. What can Benedict do to make the bees happy and bring sweetness back to his days?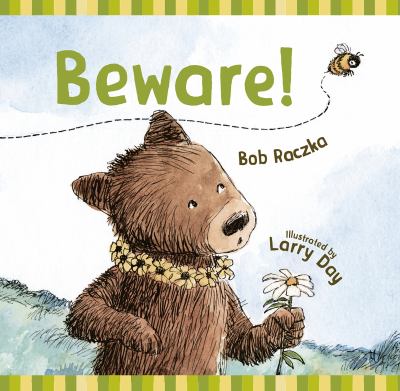 Beware! by Bob Raczka
Using words made up of only the five letters "beware," a little bear named Abe and a bee named Bree, who have been warned about each other, compete for the flowers in their meadow, but end up as friends willing to put aside their differences and share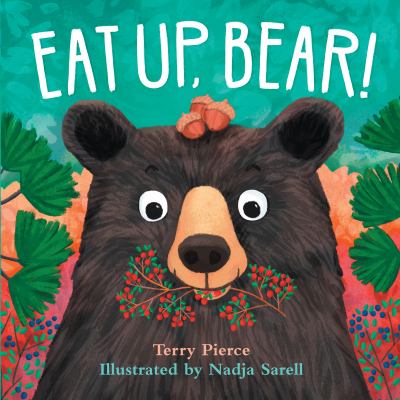 Eat Up Bear by Terry Pierce
Black bears just want to eat! Juicy berries, crunchy nuts, tender grubs, and sticky honey–that's good bear food. But if park visitors don't watch out, their food will be bear food, too! Bouncy rhyming text and vibrant pictures share how families can do their part to keep bears safe and thriving."
My Love is All Around by Danielle McLean
Mommy Bear shows Baby Bear how love is all around them no matter where they go and what they do! Join Mommy Bear and Baby Bear as they discover that love is all around them.