"The wonderful thing about Tiggers… Is Tiggers are wonderful things!" Of course they are! Especially TIGERS. This week in Story Time we learned that tigers have patterns in their fur, live on the other side of the world in Asia, and and have very large paws. Try reading some of these books and singing the rhymes together. Then, in the words of the adorable Tigger, you and your child can, "Consider yourself pounced!"
Join us Tuesdays and Wednesdays at 10:30 a.m. or Tuesdays at 6:30 p.m. in the Community Room.
Ages 2-5
Sing, Talk, Read, Write, Play
Tip
Have your preschooler tell you the story. By age 5, children can sit still for longer books and can create their own stories based on the pictures.
Activity
After reading a book with your preschooler, ask him to tell you the basic plot of the book or make up stories based on what he sees on each page. You can also pretend play the story and act it out with one another.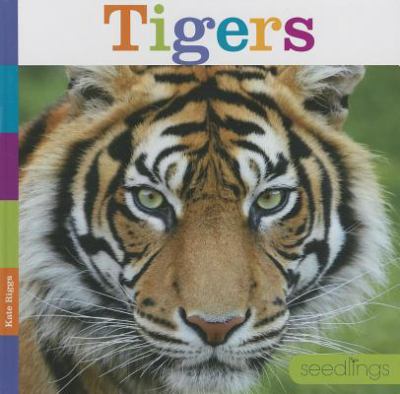 Tigers by Kate Riggs
A kindergarten-level introduction to tigers, covering their growth process, behaviors, the habitats they call home, and such defining physical features as their striped fur.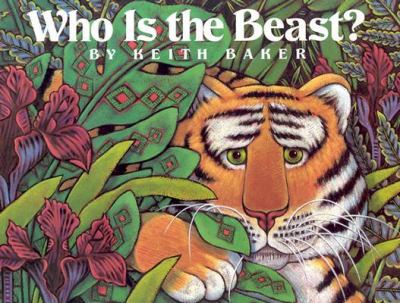 Who is the Beast? by Keith Baker
A tiger is confused by jungle animals fleeing from a beast until he discovers he is the beast they are fleeing from.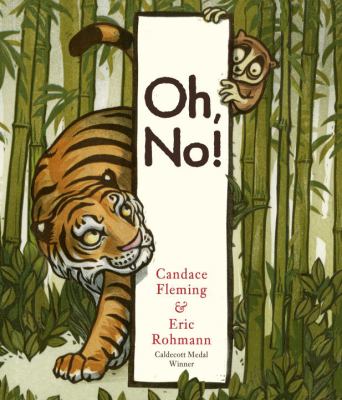 Oh No! by Candace Fleming
A series of animals falls into a deep hole, only to be saved at last by a very large rescuer.
Mr. Tiger Goes Wild by Peter Brown
Are you bored with being so proper? Do you want to have more fun? Mr. Tiger knows exactly how you feel. So he decides to go wild. But does he go too far? Bored with city life and the proper behavior it requires, Mr. Tiger has a wild idea that leads him to discover his true nature. From Caldecott Honor artist Peter Brown comes a story that shows there's a time and place for everything…even going wild.
Songs, Rhymes, and Fingerplays
Five Little Tigers
Five little tigers out for a stroll
One tripped on a rock and started to… ROLL.
She bounced down a hill and landed with a flop.
How many tigers are left walking through the swamp?
(count down until there are no more tigers)
The Jungle Song

Tune to "Twinkle Twinkle Little Star"
Tiger, tiger, orange and black,
He's got stripes upon his back.
When he growls, sharp teeth I see.
He's as scary as can be!
Tiger, tiger, orange and black,
He's got stripes upon his back.
The Tiger

Tune to "Frere Jacques"
Orange and black, great big cat
(hold hands wide to side)
Four big paws (hold up hands)
Long sharp and claws (curve fingers like claws)
Through the jungle running (pretend to run)
Do you see her coming? (shade eyes)
What a sight! Will she bite? (clap hands)
I'm a Little Tiger

Tune to "I'm a Little Teapot"
I'm a little tiger in the jungle.
Here are my stripes.
Here is my tail.
When I get excited you will see
Just how loud that I can growl.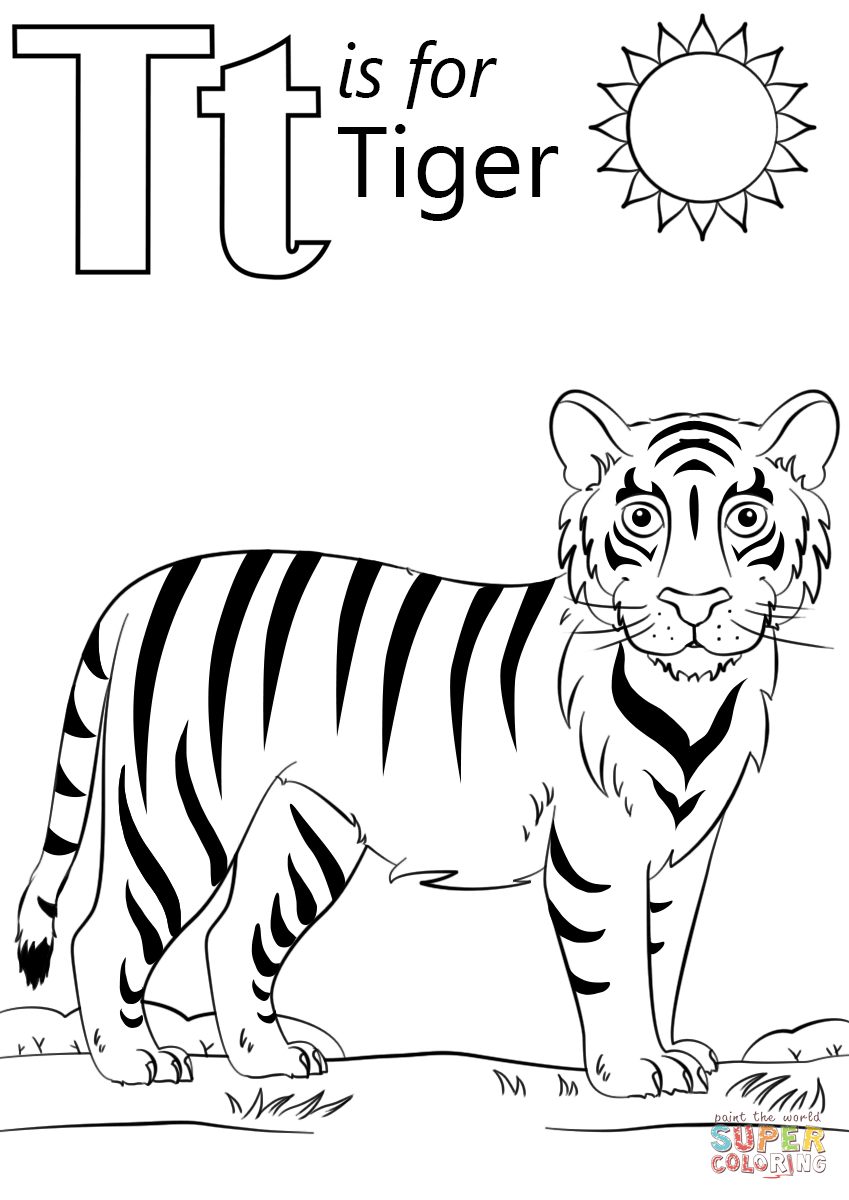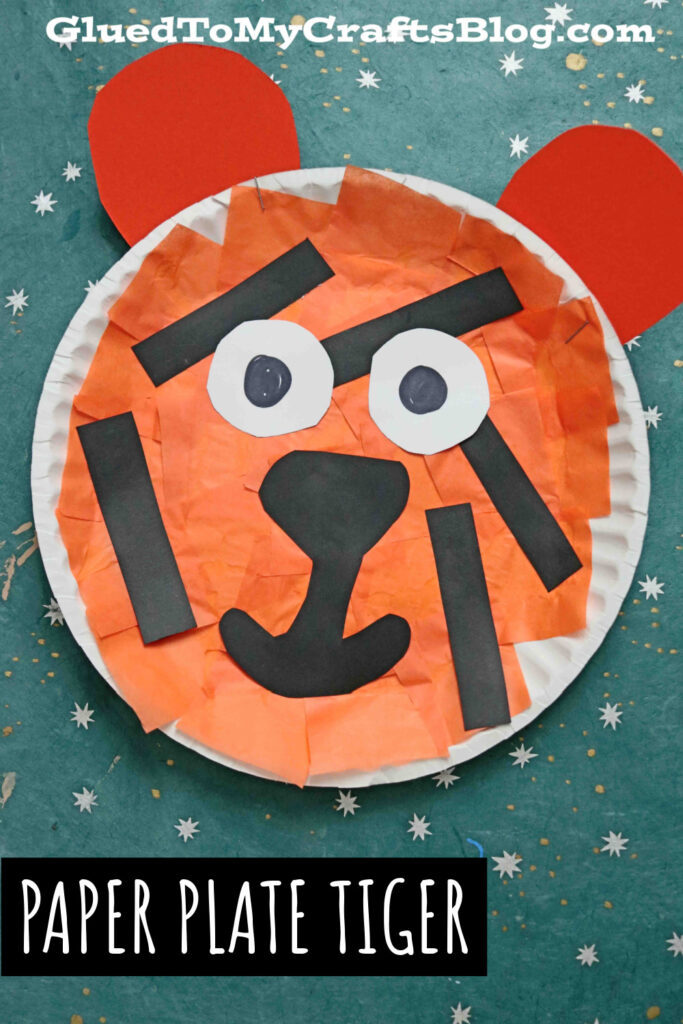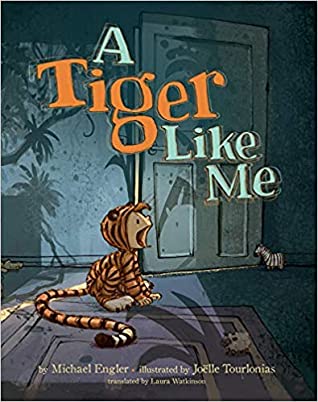 A Tiger Like Me by Michael Engler
A little boy—um, no, a tiger!—tells us all about what he gets up to on an ordinary day: how he wakes up in his tiger den, what he eats for breakfast at his feeding spot, and how little tigers feel when they are wide awake, hungry, thirsty, or in the mood for adventures. But at night, even the wildest of tigers is happy to curl up in bed with Tiger-Mom and Tiger-Dad and become a cuddly little tiger cub.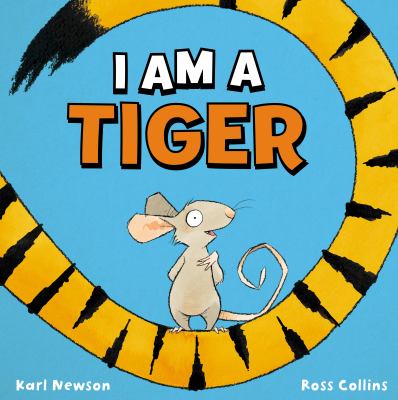 I Am a Tiger by Karl Newson
Despite the evidence, Mouse insists that he is a tiger–or maybe a crocodile.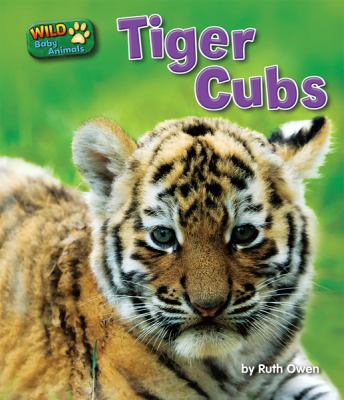 Tiger Cubs by Ruth Owen
Young readers will learn about what some people consider to be the most beautiful wild cats in the worldSiberian tigers. Born in the bitter cold of Siberia in a safe hideaway of tall bushes or rocks, the cute little cubs of this species are well cared for by their mothers. They cuddle, lick, and nurse their babies and keep them safe. Through gorgeous pictures and simple text, readers will see how the babies learn all about hunting and living on their own in this coming-of-age introduction to tiger cubs.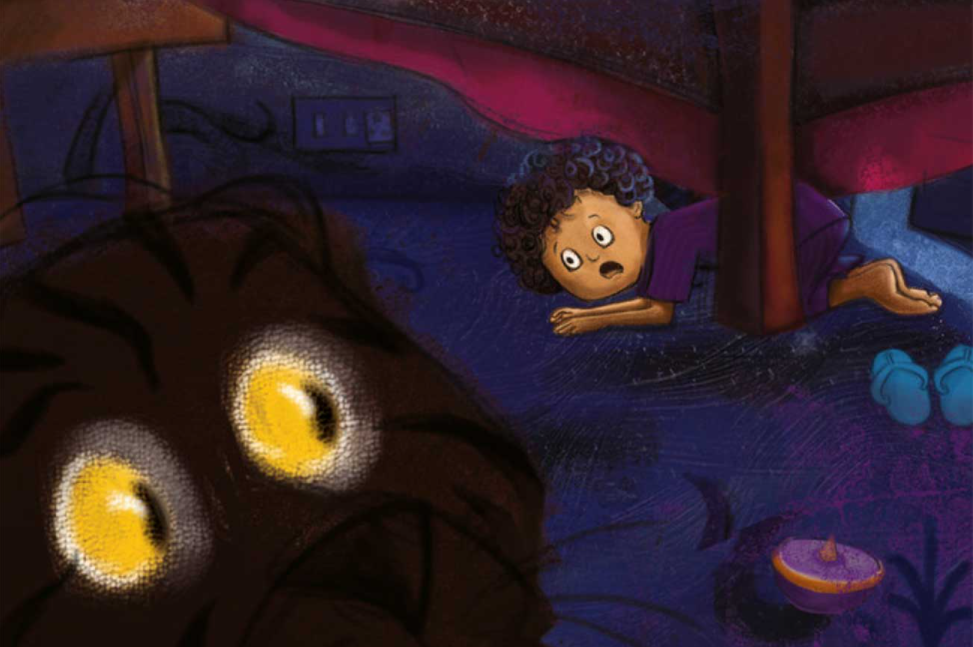 Under My Bed
There's a tiger under the bed! Luckily Mum knows just what to do…