It's winter and the Olympic Games are just around the corner. You might consider talking with your child about the science behind winter and how people move on skis, skates, and sleds. Don't be afraid to use and explain "big" words such as evaporation, friction, and movement, and try some of the activities below! Also, help us celebrate the Library's Centennial Celebration, and pick up a Books for Balloons Read 'n Track sheet at the Children's Reference desk.
Join us Monday, Tuesdays, and Wednesdays at 10:30 a.m. or Tuesdays at 6:30 p.m. in the Community Room.
Ages 2-5
Sing, Talk, Read, Write, Play
Tip
Zoom, Zoom Zoom is a favorite game for many children. This exciting rhyme let's the children count down to a lift-off at zero. Try this new winter version, "Snowflakes in the Sky," where children can sing the same melody, but count up to ten. This rhyme is a great skill-builder for understanding sequencing, the order in which something takes place.
Activity
Using some cotton balls, pretend show is falling by throwing the cotton balls in the air. You can also use a towel or sheet like a parachute make the "snow" bounce in the air as you count them.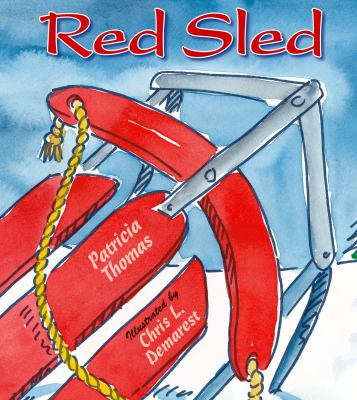 Red Sled by Patricia Thomas
A boy and his father lift one another's spirits by going sledding on a winter's night.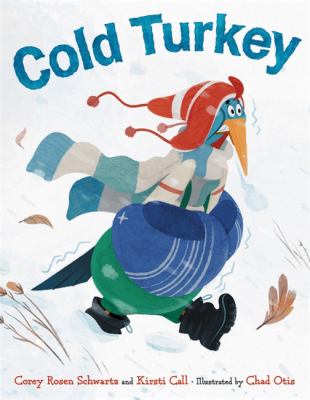 Cold Turkey by Corey Rosen Schwartz and Kirsti Call
A bundled-up turkey gives away pieces of its own winter clothing to chilly animal friends.
Songs, Rhymes, and Fingerplays
Here's a Hill
Here's a hill
(tilt left arm so that it forms a hill)
And here's a hill
(tilt right arm so that it forms a hill)
All covered with snow
(raise hands up, bring down in snow motion)
I'll put on my coat
(put coat on)
And jump on my sled
(hold the rope of a sled)
And ZOOM, down the hill I will go!
(clap hands, slid hands down)
Snowflakes in the Sky
Tune of "Zoom, Zoom, Zoom"
Fly, fly fly there's snowflakes in the sky.
Fly, fly fly there's snowflakes in the sky.
If you want to catch them all, count the snowflakes as they fall.
Fly, fly fly there's snowflakes in the sky.
1,2,3,4,5,6,7,8,9,10
PBS Kids Molly of Denali Sled Dog Dash
Follow the link below to go play a fun SLED game on PBS KIDS!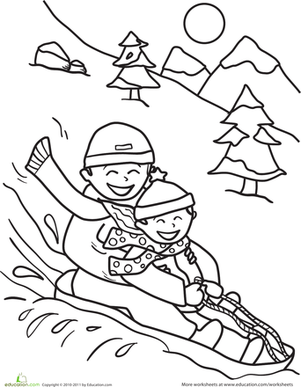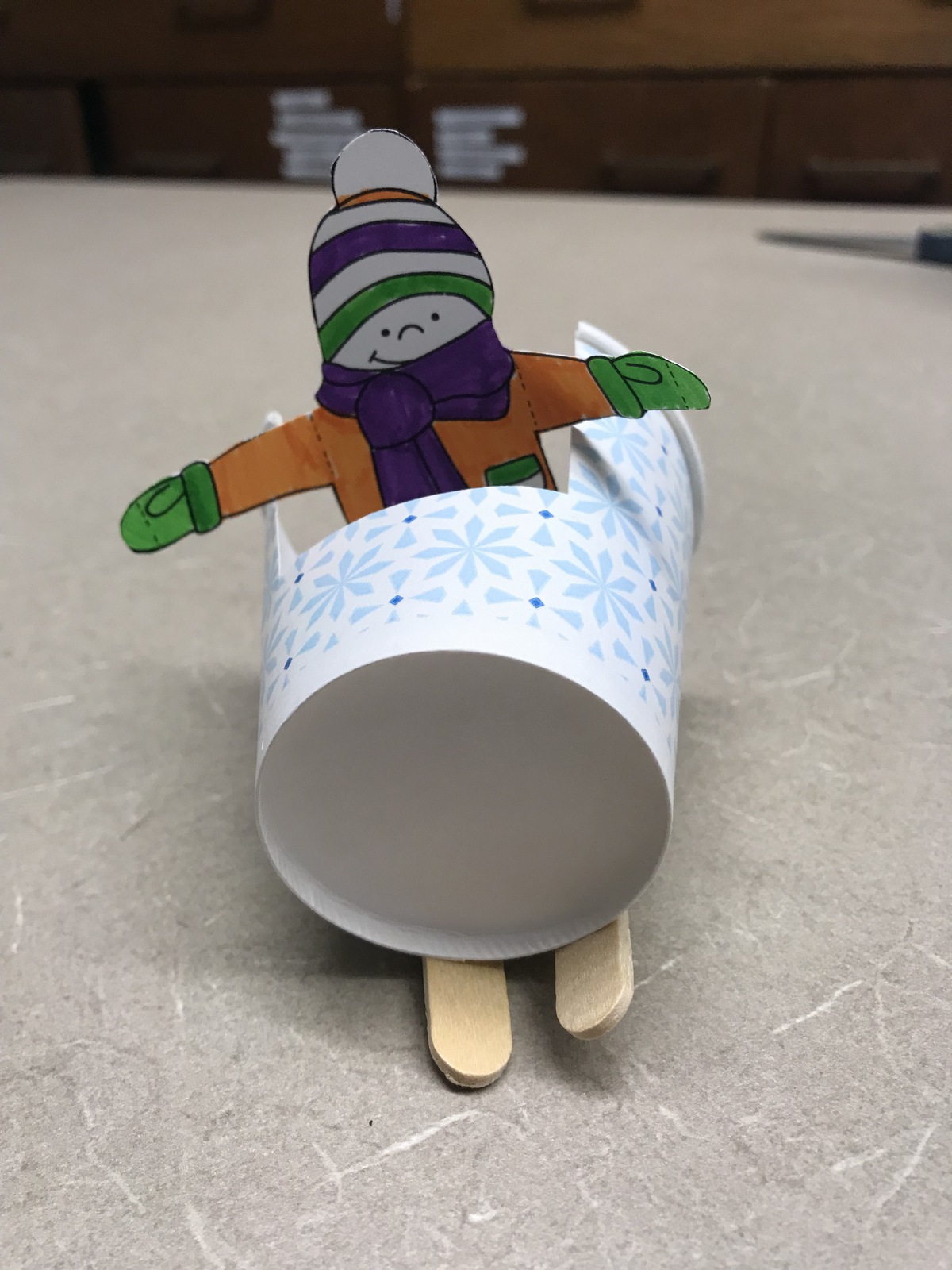 WAHOO! Make your own sled and passengers!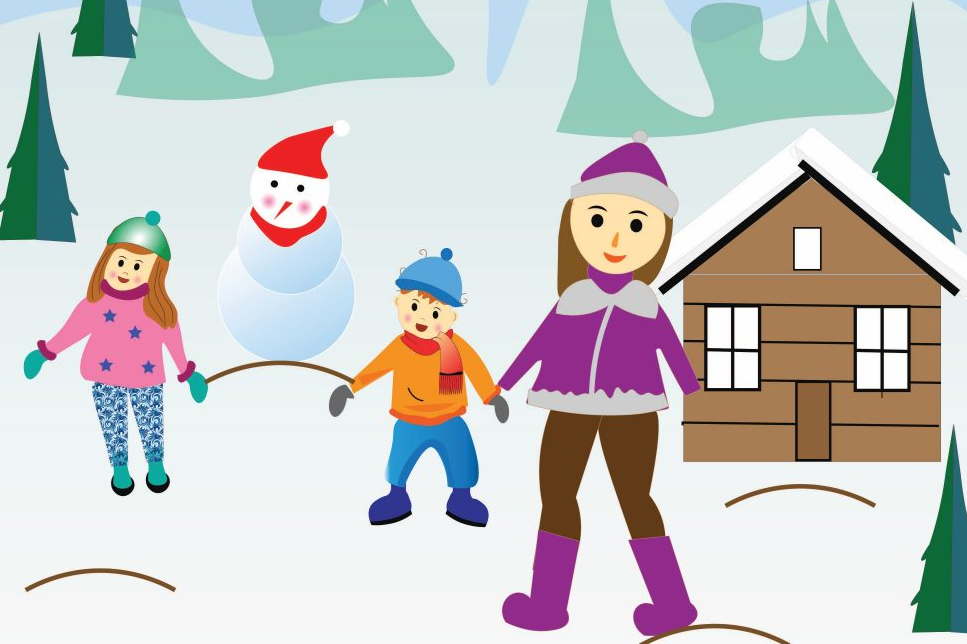 The Special Snowman - an animated book from Storyberries!
A family has a lovely day playing in the snowy snow!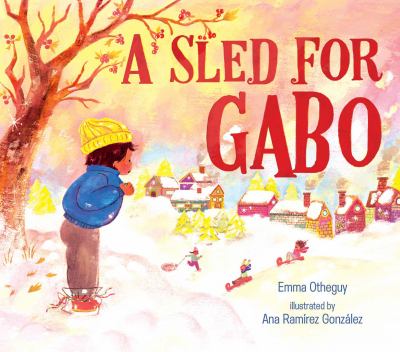 A Sled for Gabo by Emma Otheguy
Gabo, shy with other children and having no sled or winter clothing, yearns to go sledding and his neighbor's granddaughter, Isa, helps him find a way.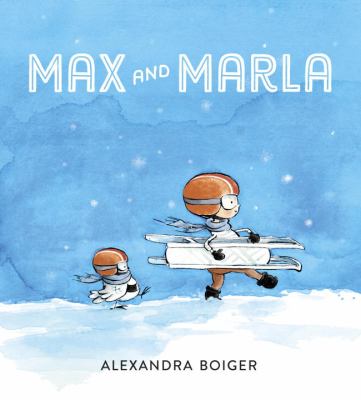 Max and Marla by Alexandra Boiger
Max and Marla are best friends. And aspiring Olympians! With their eyes on the prize, they know exactly what it'll take to reach sledding success: preparation, practice and perseverance"– Provided by publisher.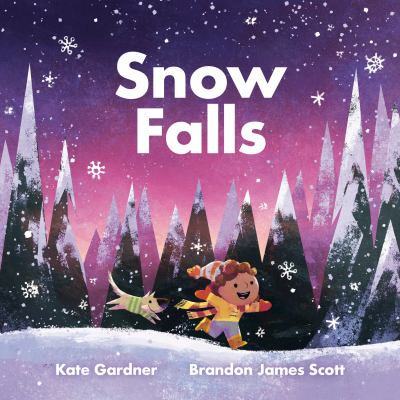 Snow Falls by Kate Gardner
An introduction to the magic, beauty and fun of snow for very young readers, perfect for fans of Ezra Jack Keats' classic The Snowy Day. Snow softens, snow tricks, snow tracks, snow glows and snow snows and snows and snows, transforming a small village into a winter wonderland. A girl and her dog set out and make the most of every snow-filled moment: sledding, building snowmen and snow forts, making snow angels (and snow dogs), and drinking cocoa by a cozy fire as the snow continues to fall