BOO!
There will be a special STORY TIME TRICK-OR-TREAT on FRIDAY, OCTOBER 29TH. Come dressed up for fun Halloween stories and trick-or-treating! Choose one time: 10:30 · 11:30 · 12:30. 
Join us Monday, Tuesdays, and Wednesdays at 10:30 a.m. or Tuesdays at 6:30 p.m. in the Community Room.
Ages 2-5
Sing, Talk, Read, Write, Play
Tip
A favorite game of many children, Zoom, Zoom Zoom, helps children count down from five to a lift-off at zero, while the anticipation of counting makes this rhyme a great skill-builder for understanding sequencing, the order in which something takes place.
Activity
Have fun with, "Halloween Zoom, Zoom, Zoom!" For babies, bounce your child on your lap and lift her up very quickly on "BOO!" For toddlers and older children, squat down with them in a tight ball and jump up for "BOO!"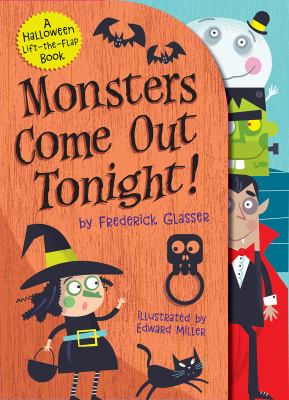 Monsters Come Out Tonight! by Frederick Glasser
Trick-or-treat! Open the doors to find monsters getting ready for a night of Halloween fun. All of the monsters are getting ready for the big Halloween bash in this rhyming board book. Lift the flaps to reveal Dracula brushing his fangs, witches combing their hair, and more silly surprises! Quirky illustrations hold plenty of details that will be sure to tickle readers' funny bones and get them in the Halloween spirit.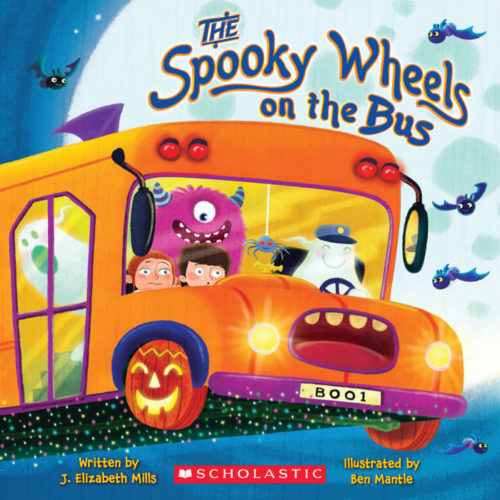 The Spooky Wheels on the Bus by J. Elizabeth Mills
A haunted Halloween bus ride that will have children singing with excitement. 
The Spooky Wheels on the Bus
 is a humorous Halloween-themed version of the classic song "The Wheels on the Bus"…with a few ghoulish tricks and treats up its sleeves! Count from One Spooky Bus up to Ten Goofy Ghosts as this Halloween ride races through town picking up a few unsuspecting passengers along the way.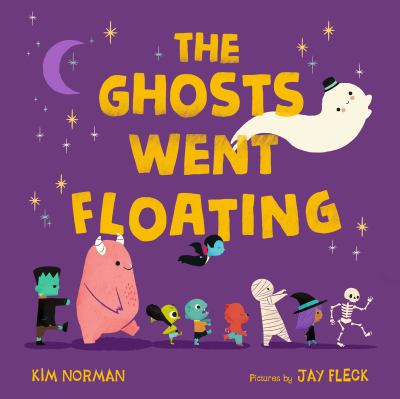 The Ghosts Went Floating by Kim Norman
Witches, werewolves, and other creatures celebrate Halloween in an illustrated rhyme that can be sung to the tune of "The Ants Go Marching."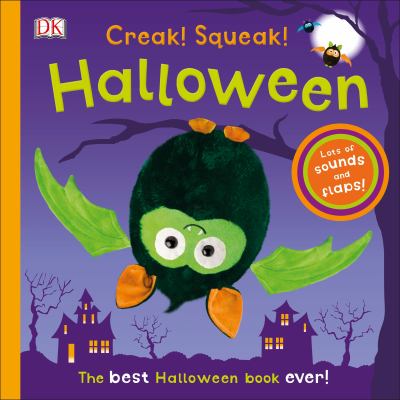 Creak! Squeak! Halloween
Lift the flaps and listen to Mr. Friendly Ghost, a big-eyed owl, and other Halloween noises in this light-activated sound book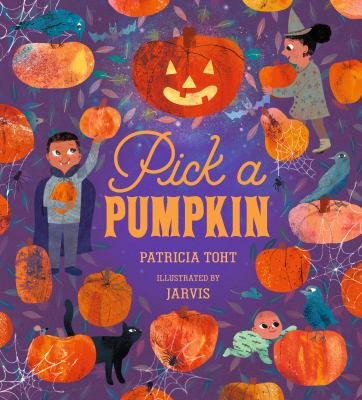 Pick a Pumpkin by Patricia Toht
One of the most loved Halloween traditions is visiting a pumpkin patch and picking out the perfect pumpkin! Once you bring your pumpkin home, invite your friends and family to form a carving crew and help you turn that perfect pumpkin into–a grinning, glowing jack-o'-lantern! With vibrant, joyful art and a rhythmic, read-aloud text filled with the spirit of community and the thrills of the season, here is a celebration of every fun-filled step in creating the perfect jack-o'-lantern on Halloween night!
Songs, Rhymes, and Fingerplays
Cut-a-Story: The Little Orange House

Need orange construction paper + scissors
Once upon a time a very small witch was walking in the woods. The cold wind was blowing the dry leaves all around her. The little witch was frantically searching for a house for the winter. She could not find one. Suddenly a piece of orange paper blown by the wind landed at her feet.
(make the paper fly through the air to your feet as you are telling the story)
She picked it up. The little witch looked closely at the paper and then she said, "I shall make myself a house from this piece of orange paper." She folded the paper in half
(fold the paper)
and took her scissors (she always has a pair in her pocket) and cut off the two corners to make a roof
(cut the two corners at the top of the paper… not at the fold line)

"This will do just fine" she said as she looked at her new house. "But I will need a door." She always wears pointed hats so she cut a special door that looked just like this
(a few inches in – cut a rectangle with a half triangle at the top for the hat)

The little witch walked through the door and into the little orange house. It was very dark inside. She quickly hurried back out. "I will need to make windows to let in the light," said the little witch. She cut a front and a back window that looked just like this
(cut a rectangle in the middle of the paper)

Oh, it was a fine looking house. Her very own little house with a roof, a door, and windows was all finished. But just as the little witch started to go inside for the winter, she saw a tiny ghost floating down the windswept path. As the tiny ghost came to a stop near the little house, the little witch saw that she was crying.
"Why are you crying?" asked the little witch.
The tiny ghost stopped crying and answered. "It is cold and windy. It is getting dark. And I have no place to spend the winter."
"You may spend the winter with me in my new house," said the kind little witch.
"Oh thank you," said the happy tiny ghost as she peeked through the window. "This is a very nice house."
"First", said the little witch, "I will need to make you a little door of your very own. She took her scissors again and began to cut. She cut a very tiny door. It looked like this.
(cut the tiny door as a triangle shape in the fold between the other door and window).

The two happy new friends went inside. The tiny ghost went in the very little door. The little witch went through her own special door. All winter long they lived happily together inside the little orange house.
If you want to see the inside of their house, unfold the paper. 
Found on Typically Simple blog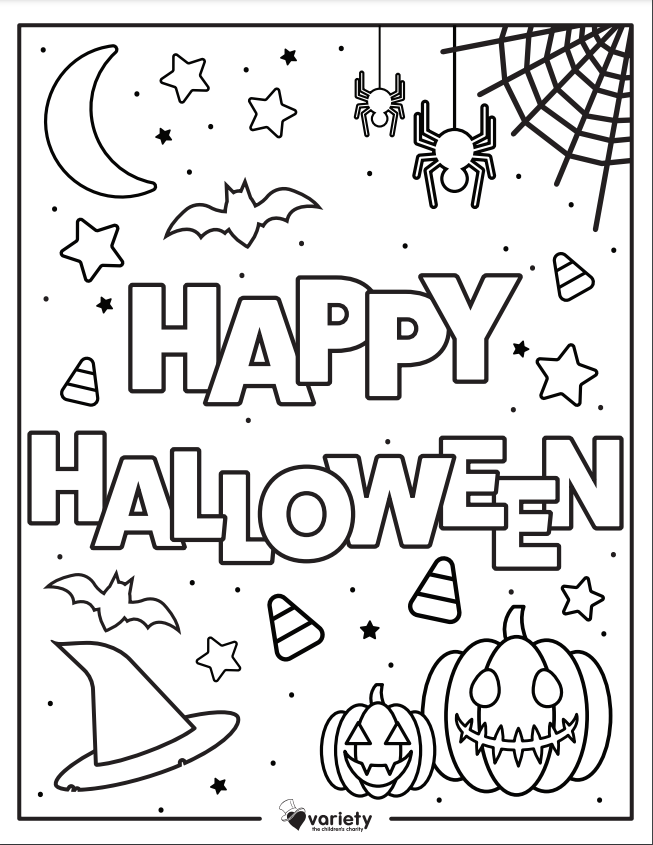 Happy Halloween coloring!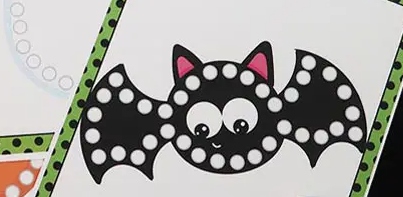 Practice hand-eye coordination with a bat lacing craft!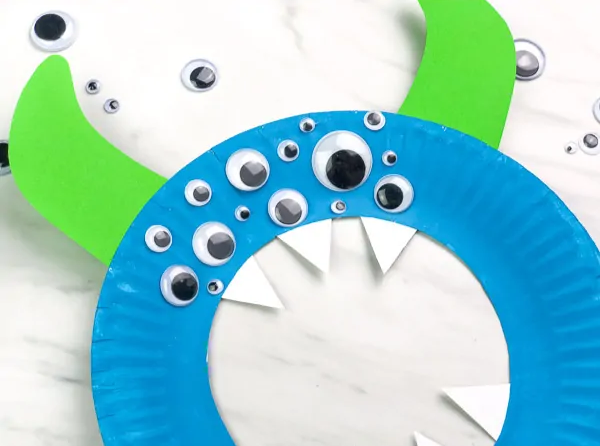 Bonus craft: Make a monster out of a paper plate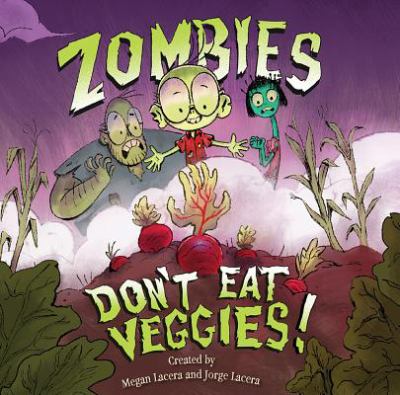 Zombies Don't Eat Veggies! by Megan and Jorge Lacera
Although Mo's parents insist he eat zombie cuisine, Mo craves vegetables and strives to get them to taste recipes made from his hidden garden. Includes recipes.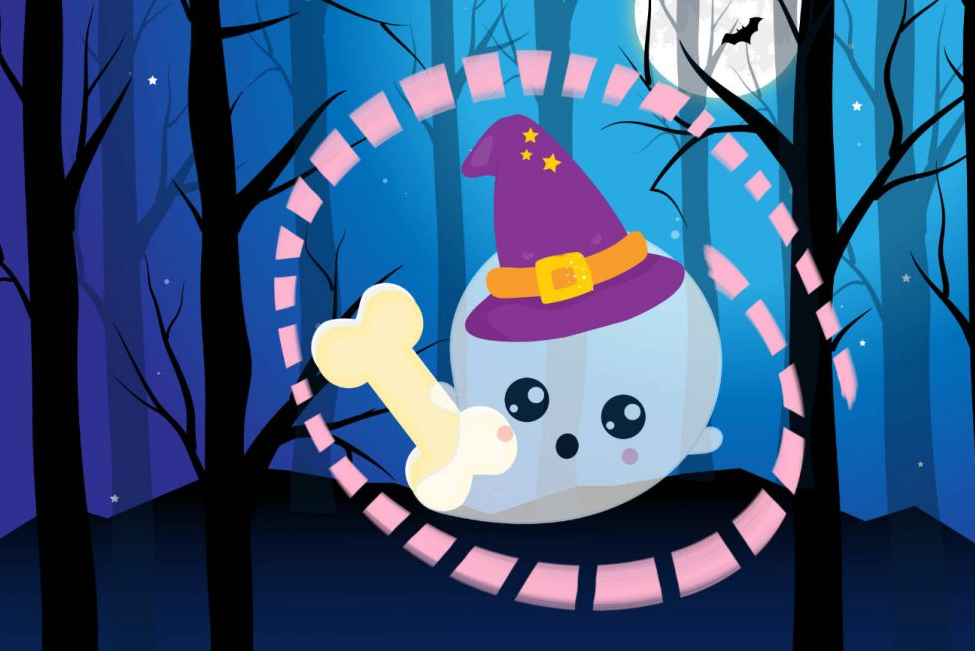 Teeny Tiny Halloween Tale
A tiny porcupine just wants a cuddle. All of the other animals turn him away because of his prickly spikes. But finally the porcupine meets an animal who's happy to hug — a snake!