TEEN ACTION COUNCIL

Meet with other teens to plan and decide on library activities. 

Wednesday, December 1st from 4-5:30pm in the Community Room. For ages 12-18.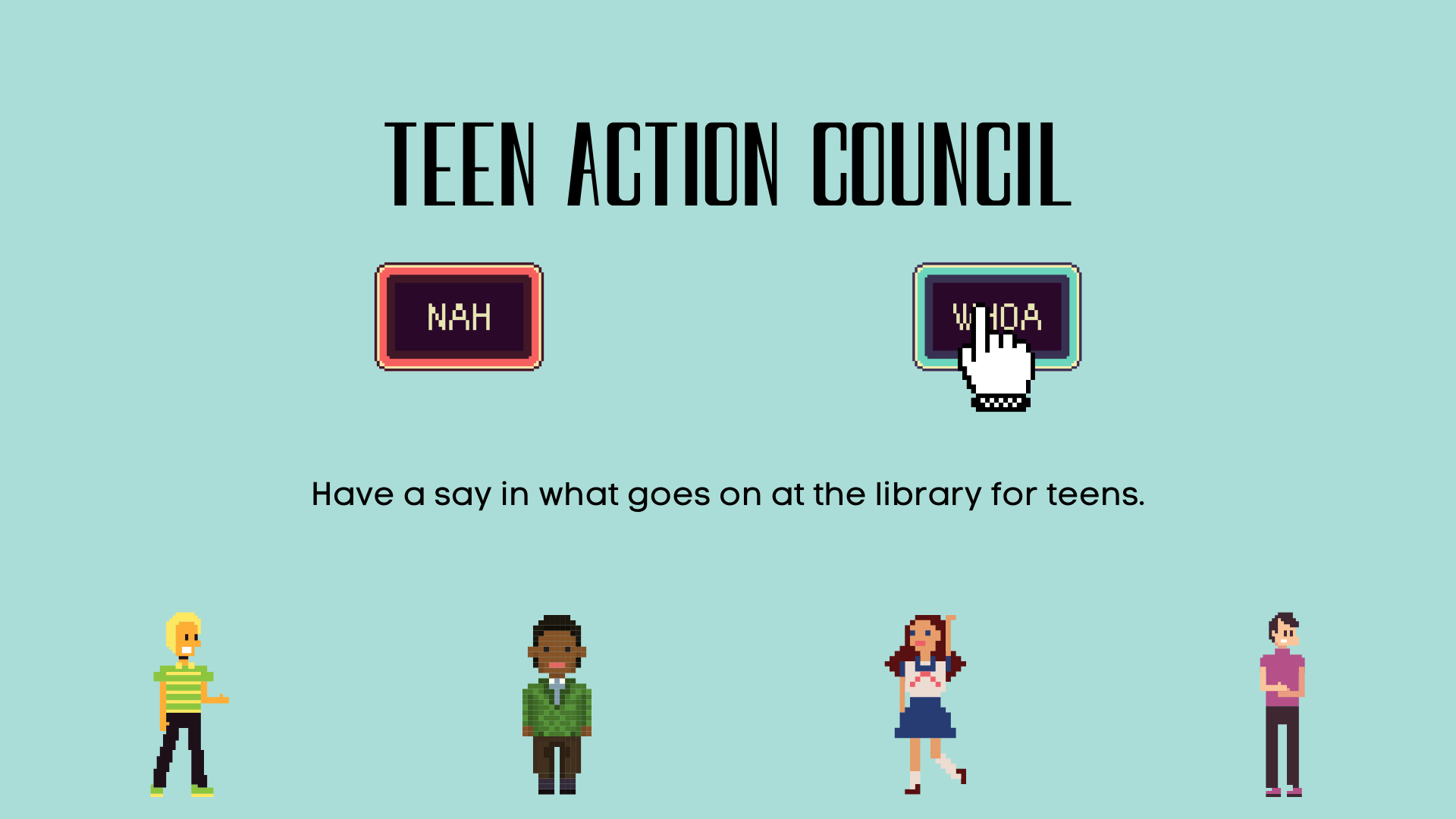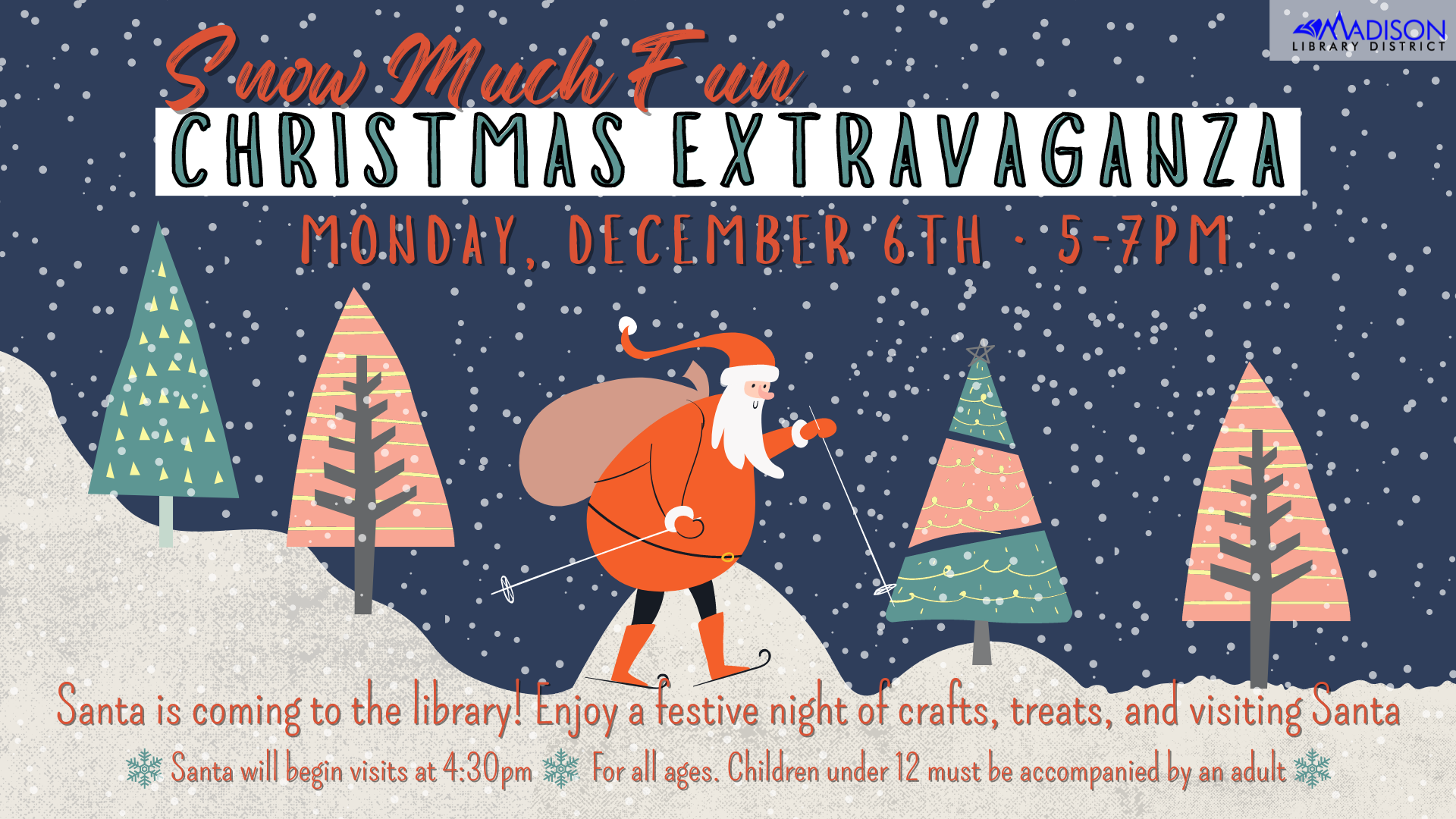 SNOW MUCH FUN: CHRISTMAS EXTRAVAGANZA

Santa is coming to the library! Celebrate the upcoming holidays by coming to the library to make crafts, have delicious treats, and meet Santa. 

Monday December 6th from 5-7pm. Santa will begin visits at 4:30pm. Children under 12 must be accompanied by an adult. For all ages.
COMBINED BOOK CLUB FOR TWEENS

Books for Boys and the Mother Daughter Book Club will be combined for the month of December. The book is The Last Holiday Concert by Andrew Clements.From Goodreads:
"For Hart Evans, being the most popular kid in sixth grade has its advantages. Kids look up to him, and all the teachers let him get away with anything — all the teachers except the chorus director, Mr. Meinert. When Hart's errant rubber band hits Mr. Meinert on the neck during chorus practice, it's the last straw for the chorus director, who's just learned he's about to lose his job due to budget cuts. So he tells the class they can produce the big holiday concert on their own. Or not. It's all up to them. And who gets elected to run the show? The popular Mr. Hart Evans.
Hart soon discovers there's a big difference between popularity and leadership, and to his surprise, discovers something else as well — it's really important to him that this be the best holiday concert ever, and even more important, that it not be the last."

Meet on Thursday December 9th at 6:30pm in the Community Room. 
Pick up your book club copy at the Front Circulation Desk. While supplies last.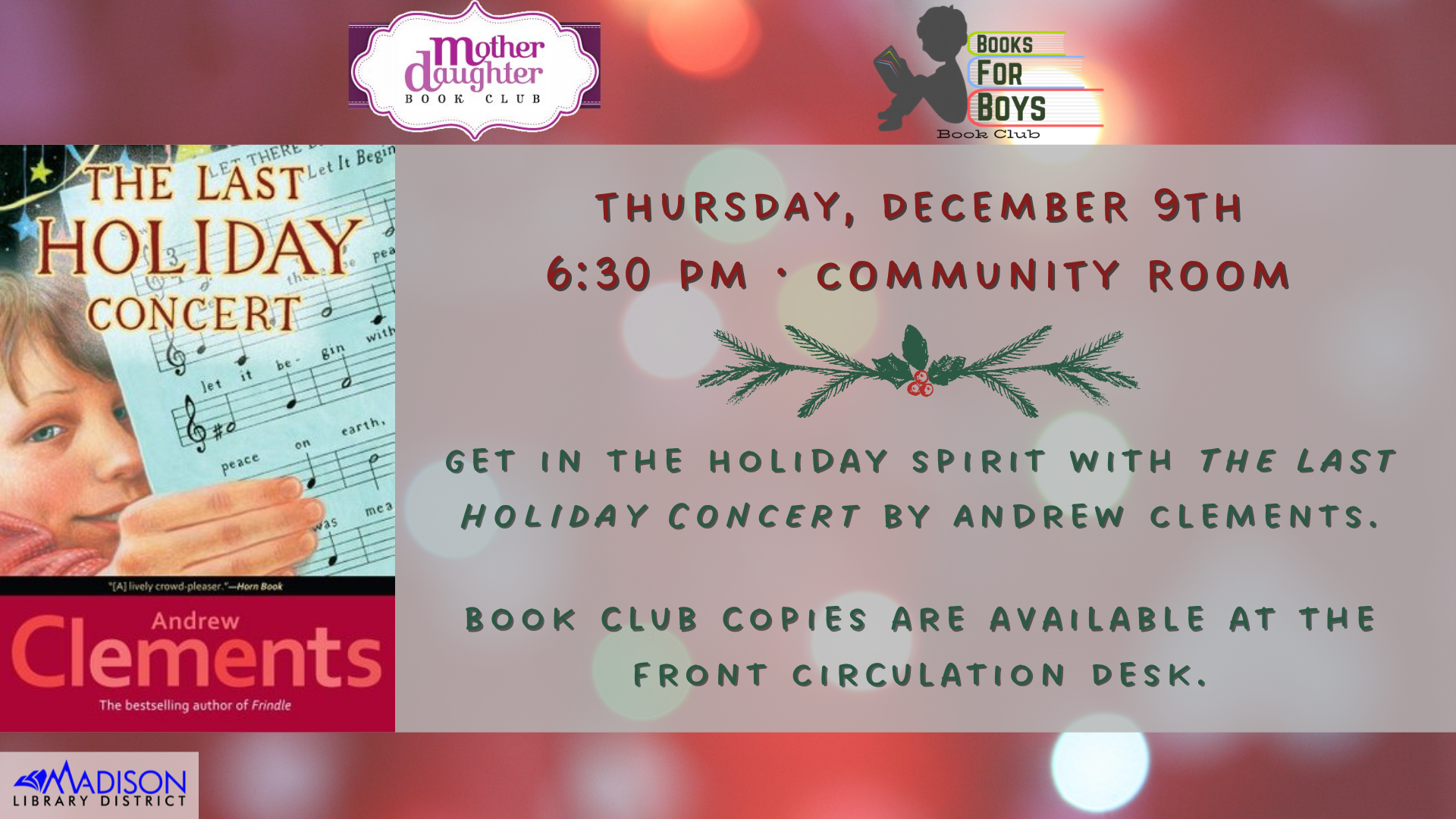 FAMILY FRIENDLY FILM NIGHTS 

Every Tuesday the library shows a Family Friendly Film at 4pm in the Community Room.
DECEMBER 7TH: Classic TV Christmas – How the Grinch Stole Christmas, A Charlie Brown Christmas, and Frosty the Snowman
DECEMBER 14TH: The Muppet Christmas Carol
Children under 12 must be accompanied by someone 14 or older. 
GAME AND CHESS CLUB
Come learn the game of chess, plus other fun games!
Every Monday from 4:30-5:30pm in the Community Room.
For the month of December, Game and Chess Club will be meeting on the 13th and 20th only.
For ages 9-18.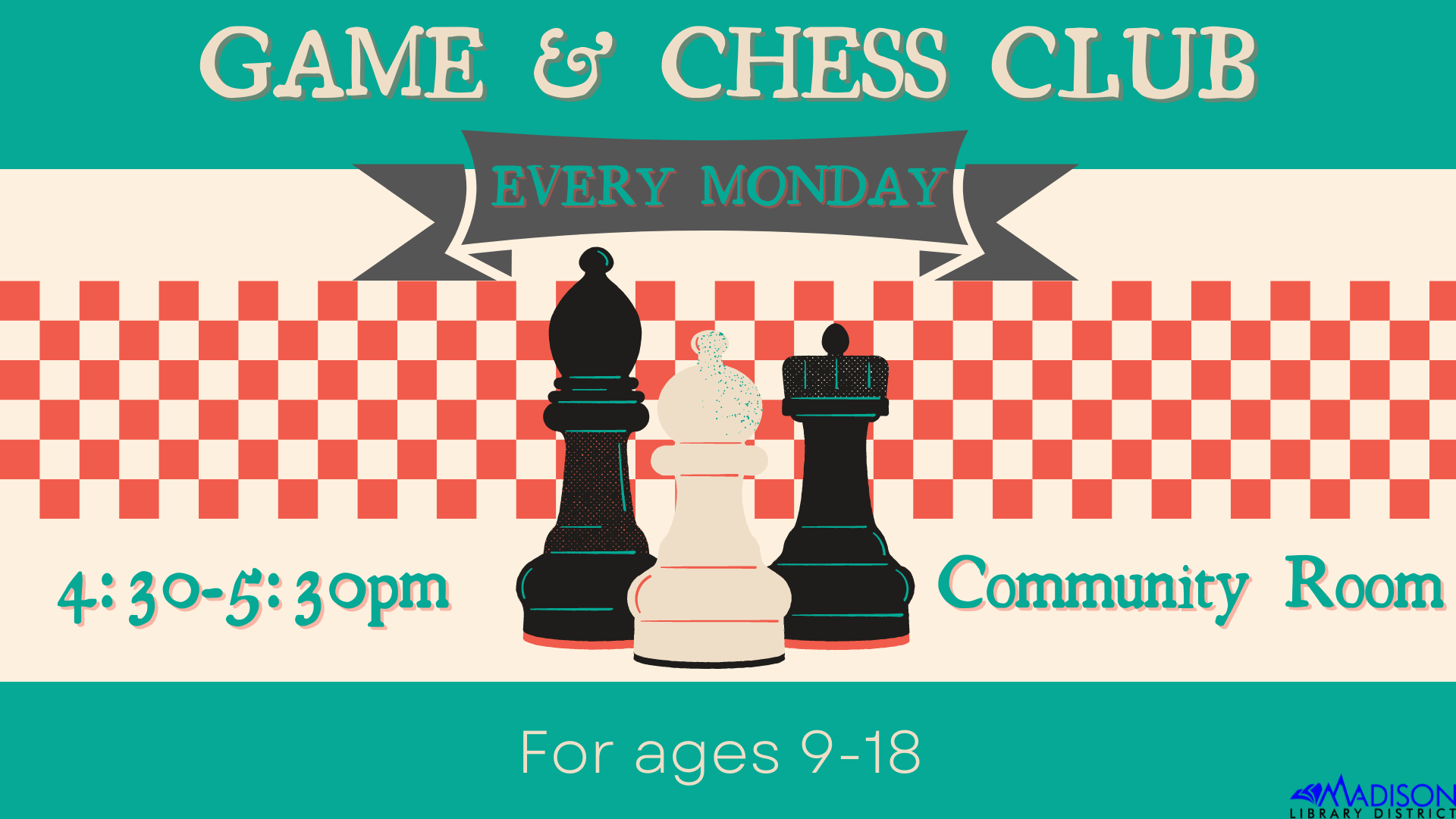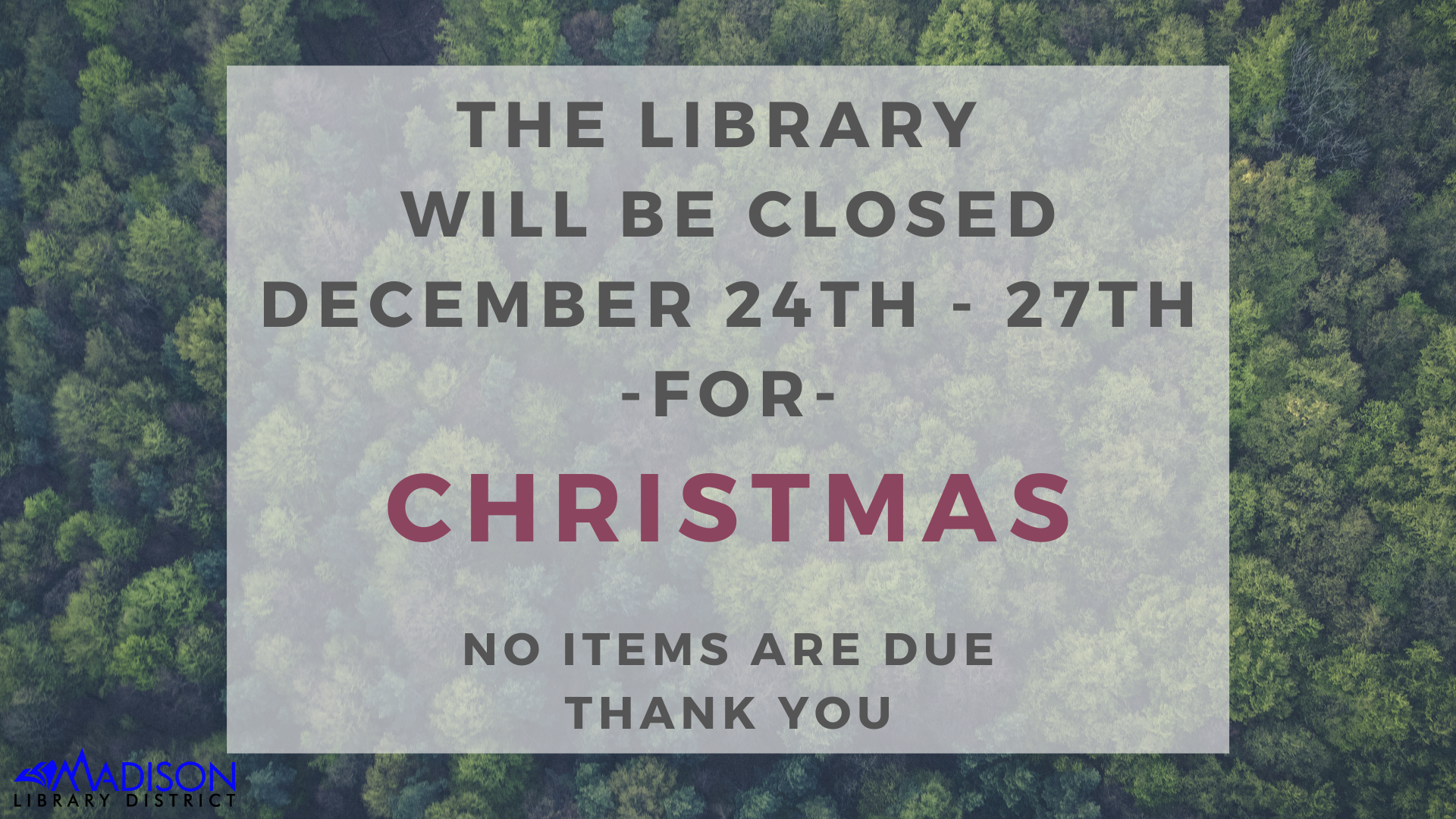 CLOSED FOR CHRISTMAS
We will be closed December 24 – 27th for the Christmas holiday. No items will be due and the book drop will remain open. Have a safe and wonderful holiday!
CLOSED FOR NEW YEARS
The library will be closed December 31st – January 1st for the New Year holiday. No items will be due and the book drop will remain open. We can't wait to see you in 2022!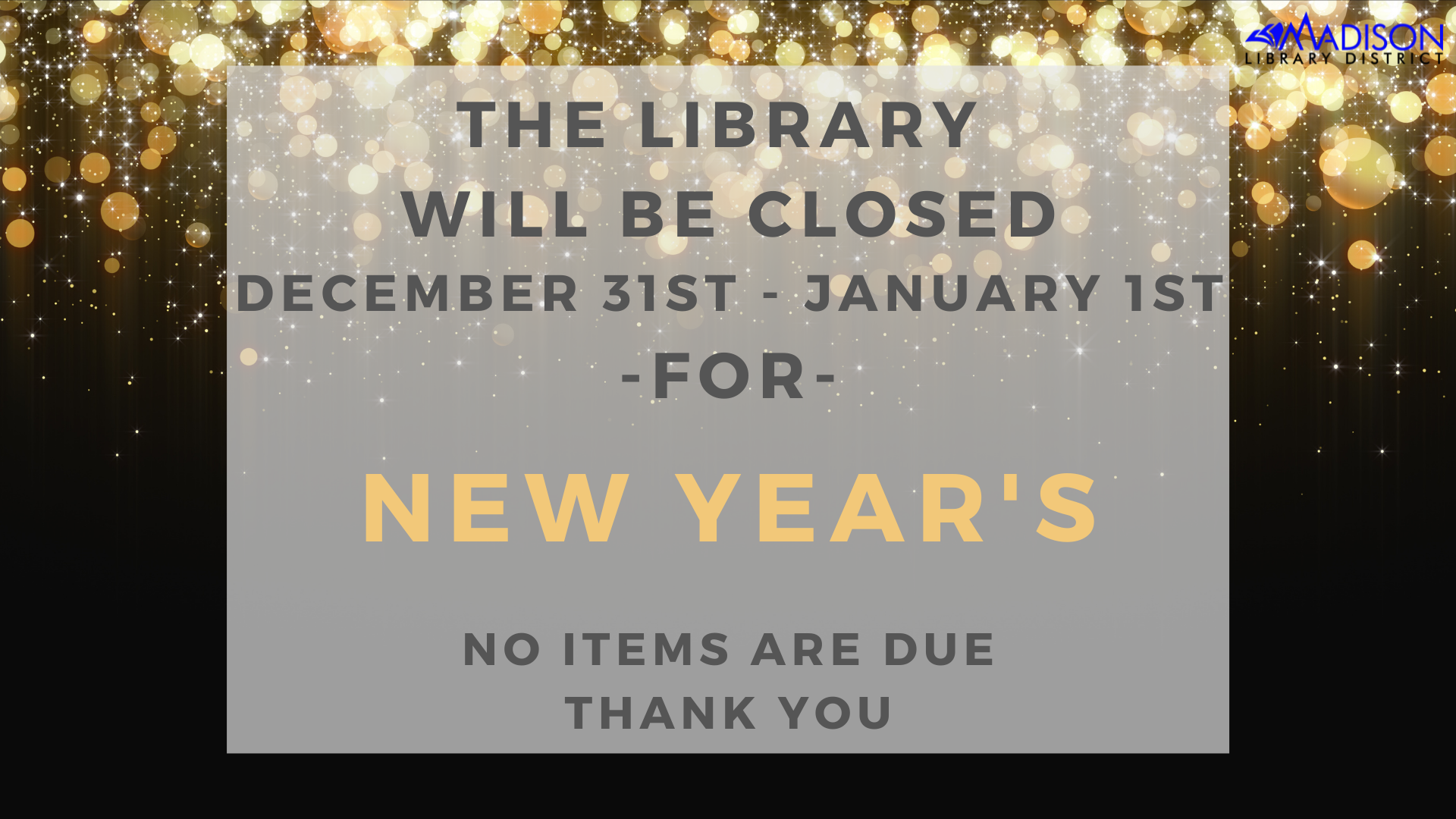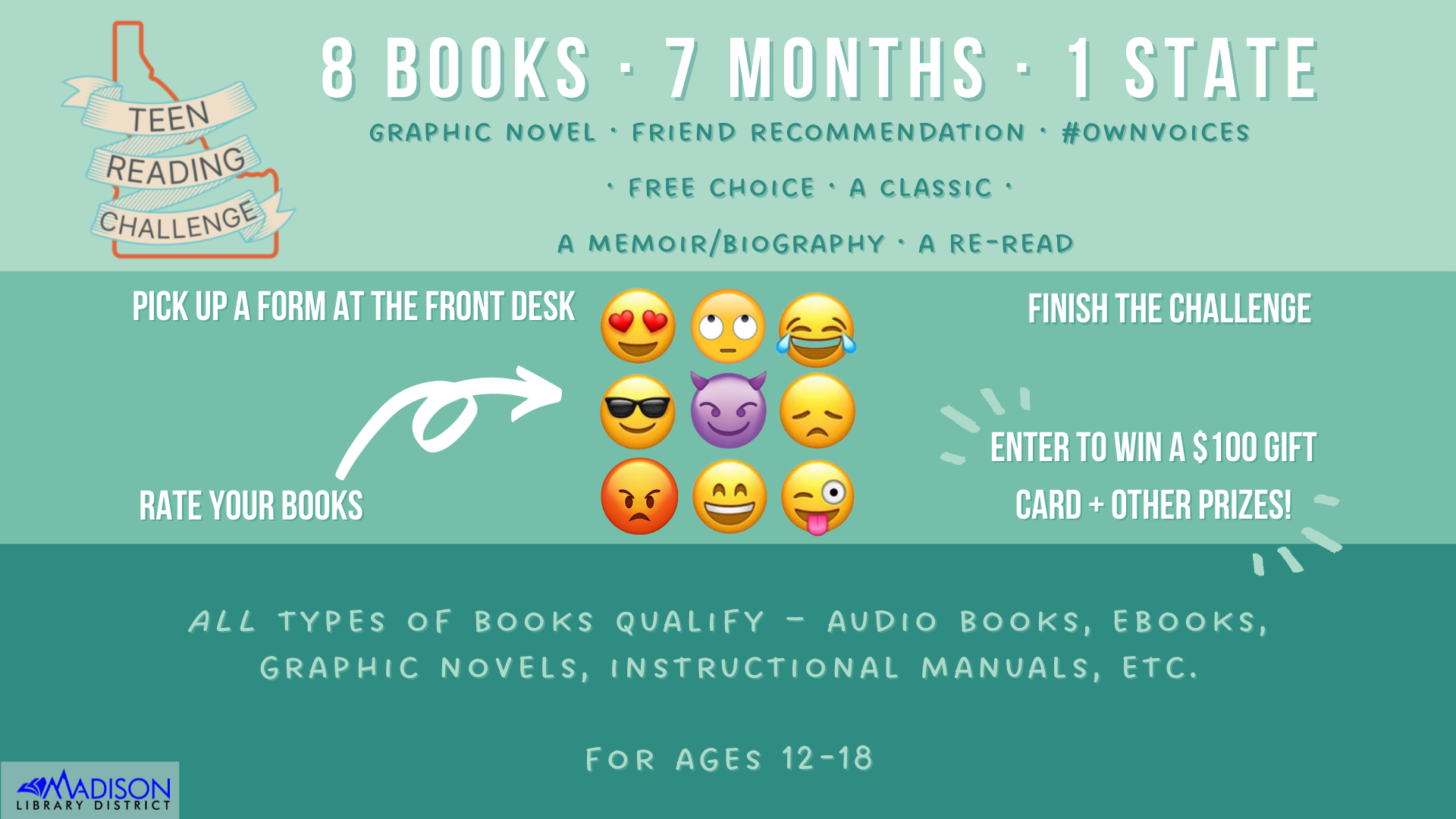 IDAHO TEEN READING CHALLENGE
8 Books · 7 months · 1 state

Teens are challenged to read 8 books in these categories:
• Graphic novel
• Friend recommendation
• #ownvoices book
• Free choice (pick any book you want)
• Book that keeps you up at night
• Classic
• Memoir/biography
• a Re-Read
The challenge will run from October to April. Once completed, head to the link below to fill out the form to enter in a drawing; there will be 3 $100 gift cards up for grabs.
ALL type of books qualify: audiobooks, eBooks, graphic novels, instructional manuals, etc.