Upcoming Young League of Writers in October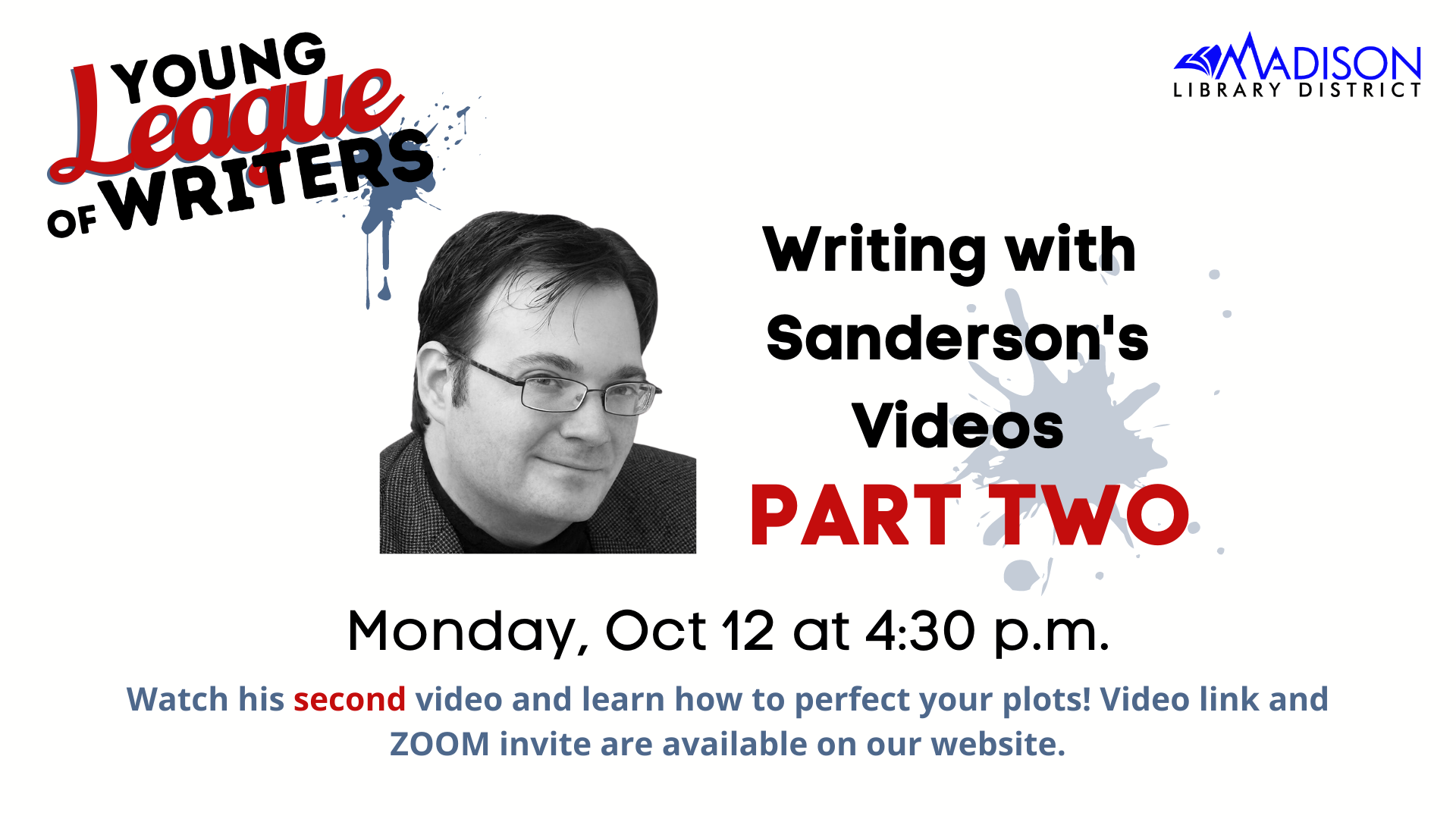 Would you like to share your writing with other teens your age or just make new friends?
Join the Young League of Writers for ages 12-17. We will meet for an hour to share what we've all been working on and talk about what makes writing great.
This month we will perfect our plots with Brandon Sanderson! View his SECOND Youtube video at https://www.youtube.com/watch?v=jrIogch5DBU. Then join us for a game and to share what you have been writing.