"Bear blows bubbles!" "B" is for bubbles. Did you know a bubble will always be a sphere unless it's next to something else that alters its shape? Bubbles are also great for making firends. Have a bubble blowing party with a friend. You might become bubble best buddies!
Join us live Tuesdays at 10:30 AM  – Online on Facebook
Ages 2-5
Sing, Talk, Read, Write, Play
Talk & Play
Learning to "guess" or hypothesize what will happen when you take an action is an important step in cognitive development and critical thinking. Before you try the following activity, have your child "guess" or question what will happen in this bubble experiment, then have them "test the guess" for the answer.
Activity
Fill a variety of cups with different liquids such as, water, milk, soda, and soup. Then blow bubbles with a straw in each of the liquids. Then answer these questions. Which liquid "holds" a better bubble? Can you pop the bubble?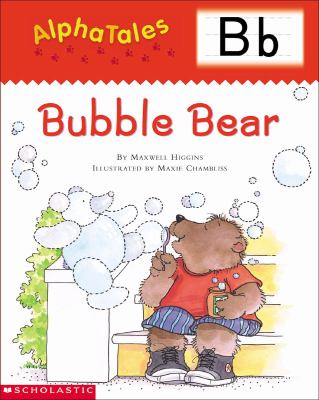 Bubble Bear by Maxwell Higgins
Bear loves to blow bubbles. But when Badger tries to spoil Bear's fun, he blows a bubble you won't believe!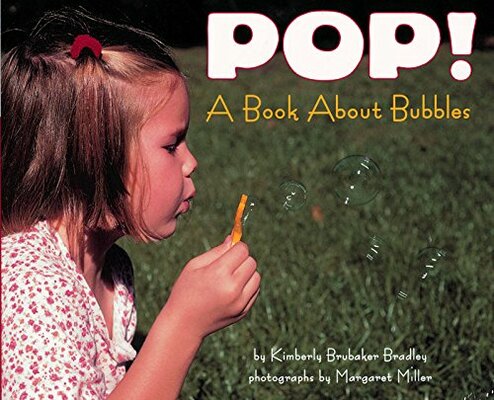 Pop! A Book About Bubbles by Kimberly Brubaker Bradley
This Stage 1 Let's-Read-and-Find-Out book explains how trapping air inside soapy liquid creates bubbles—and why bubbles are always round.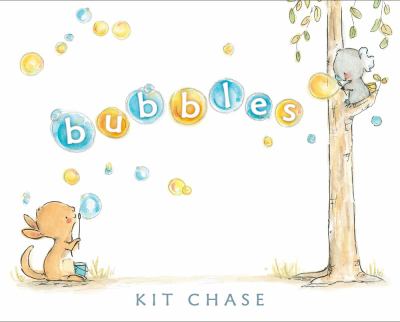 Bubbles by Kit Chase
Kangaroo and Koala become fast friends when they vanquish a bubble monster together.
Songs, Rhymes, and Fingerplays
Ten Little Bubbles
One little, two little, three little bubbles,
Four little, five little, six little bubbles,
Seven little, eight little, nine little bubbles,
Ten little bubbles go pop! pop! pop!
Count bubbles on fingers and clap when you say, "pop!"
– Kcls.org
Bingo
There was a farmer who had a dog,
And Bingo was his name-o.
B-I-N-G-O
B-I-N-G-O
B-I-N-G-O
And Bingo was his name-o.
There was a farmer who had a dog,
And Bingo was his name-o.
(clap)-I-N-G-O
(clap)-I-N-G-O
(clap)-I-N-G-O
And Bingo was his name-o.
– Allnurseryrhymes.com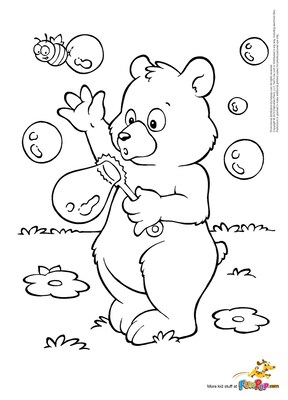 Coloring Page
Print out this coloring page!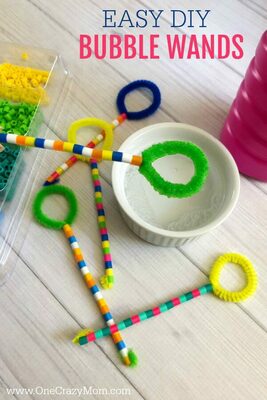 Bubble Wand
Make this simple bubble wand!
No-Fail Homemade Bubble Solution
Make your own bubble solution by combining the following:
5 cups water

2 cups dishwashing liquid (we used Dawn)

1/2 cup karo syrup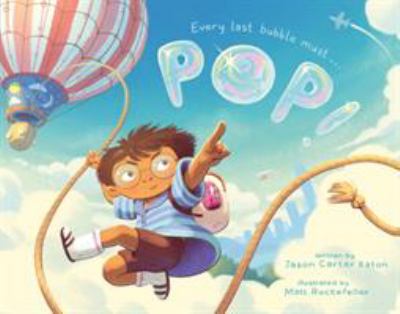 Pop! by Jason Carter Eaton
There's only one thing Dewey loves more than blowing bubbles: popping them. Every last one of them. But on a fine bubble-blowing day, Dewey's very last bubble gets away.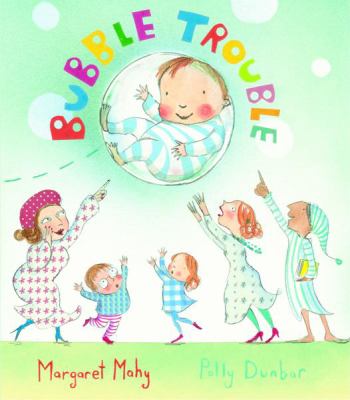 Bubble Trouble by Margaret Mahy
Mabel blows a bubble that captures Baby and wafts him away, resulting in a wild chase that involves the whole neighborhood.