October Kid and Tween STEAM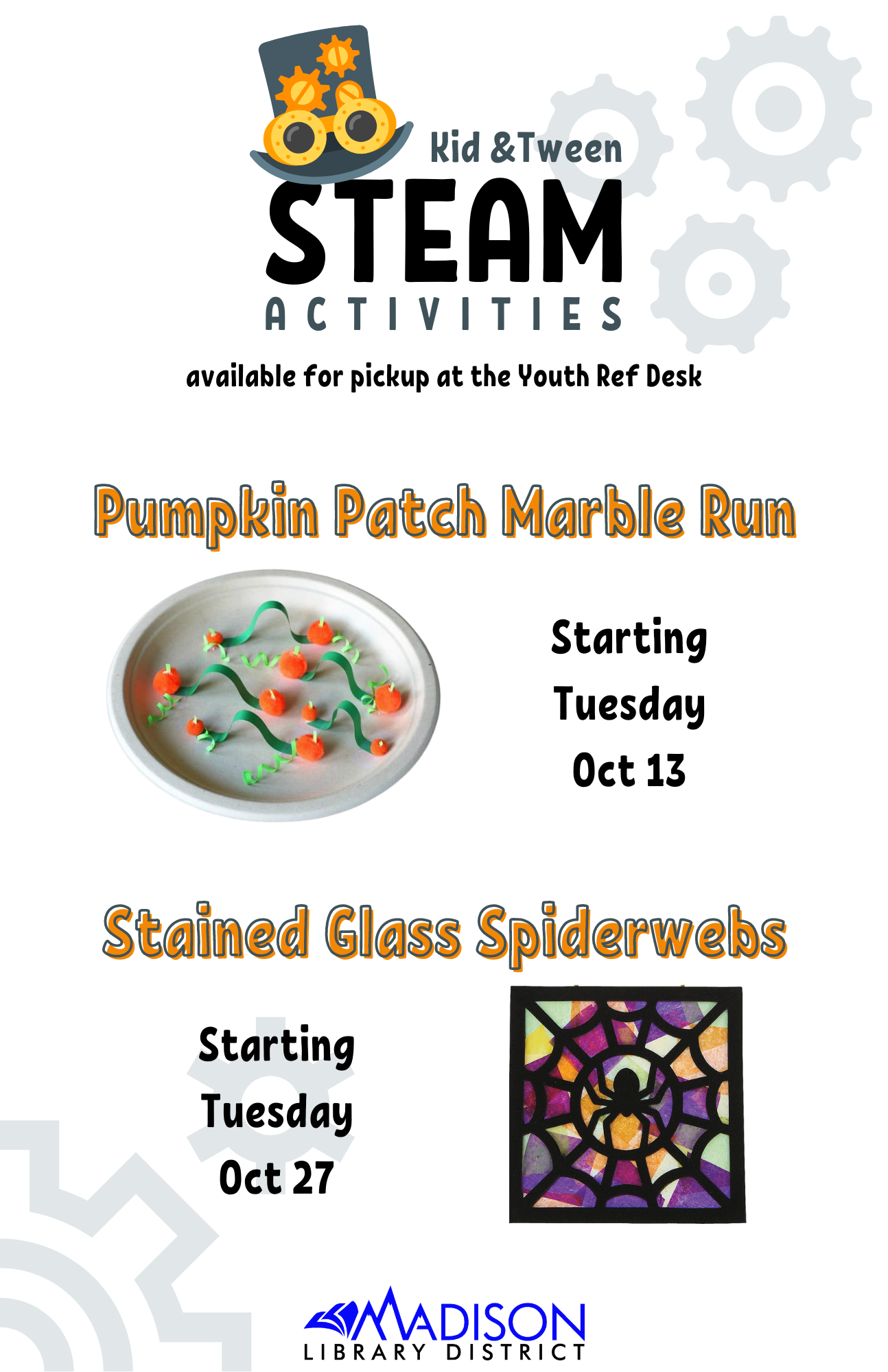 Check out our October kid and tween STEAM Take N' Go kits below. Each will be available for pickup at the Youth Reference desk. Instructions will be available on our website and our YouTube channel.
Pumpkin Patch Marble Maze – available starting October 13
Learn about balance and gravity as you assemble a marble maze with paper, pom poms, and a paper plate.
Stained glass spiderweb craft – available starting October 276
Make colorful stained glass spiderwebs using tissue paper.