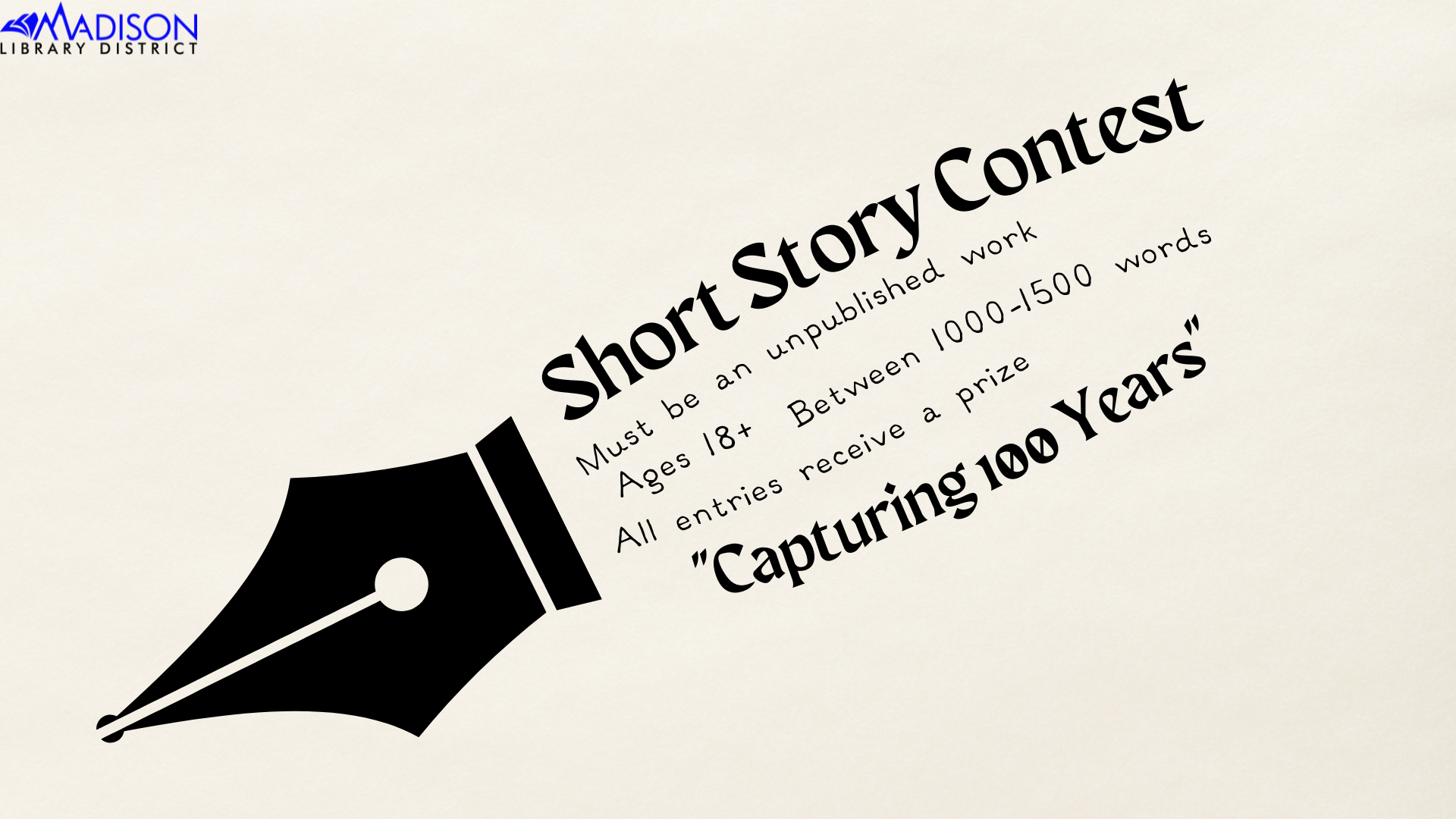 SHORT STORY CONTEST
Do you love writing?
Enter the Madison Library District's short story writing contest! The theme is "Capturing 100 years". Give us your impression of what that means to you; fiction or non-fiction are accepted.
All entries receive a prize! 1st prize winner will be awarded their choice of either a $50 gift card to Barnes and Noble or a feather quill pen and ink set.
Email submissions accepted ONLY. Send to programs@madisonlib.org
Entries accepted October 1-December 1.
BUILDING MAINTENANCE CLOSURE
The Library will be closed on Saturday, October 1st, for Building Maintenance.
No items will be due and the book drop will remain open. Thank you!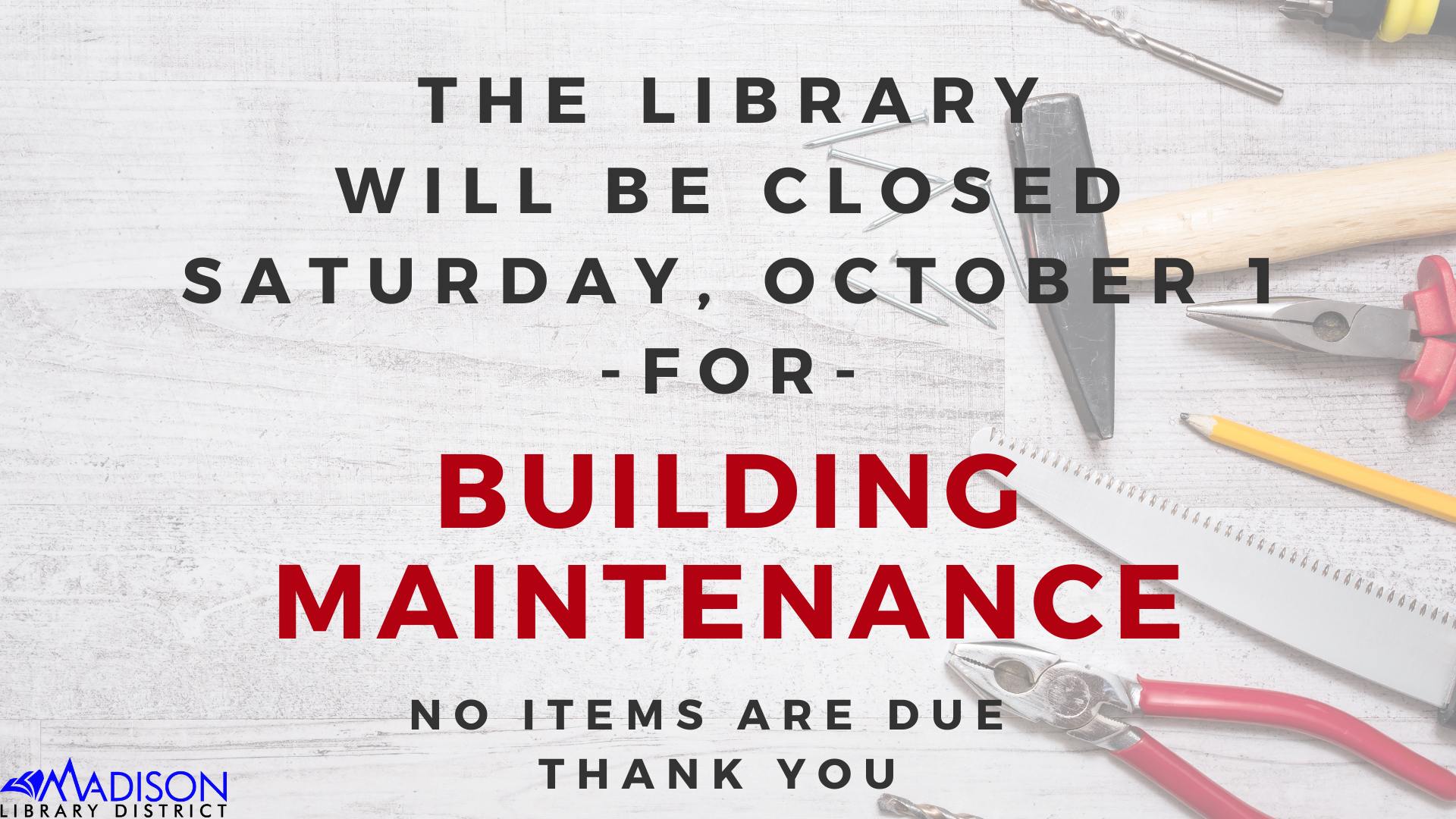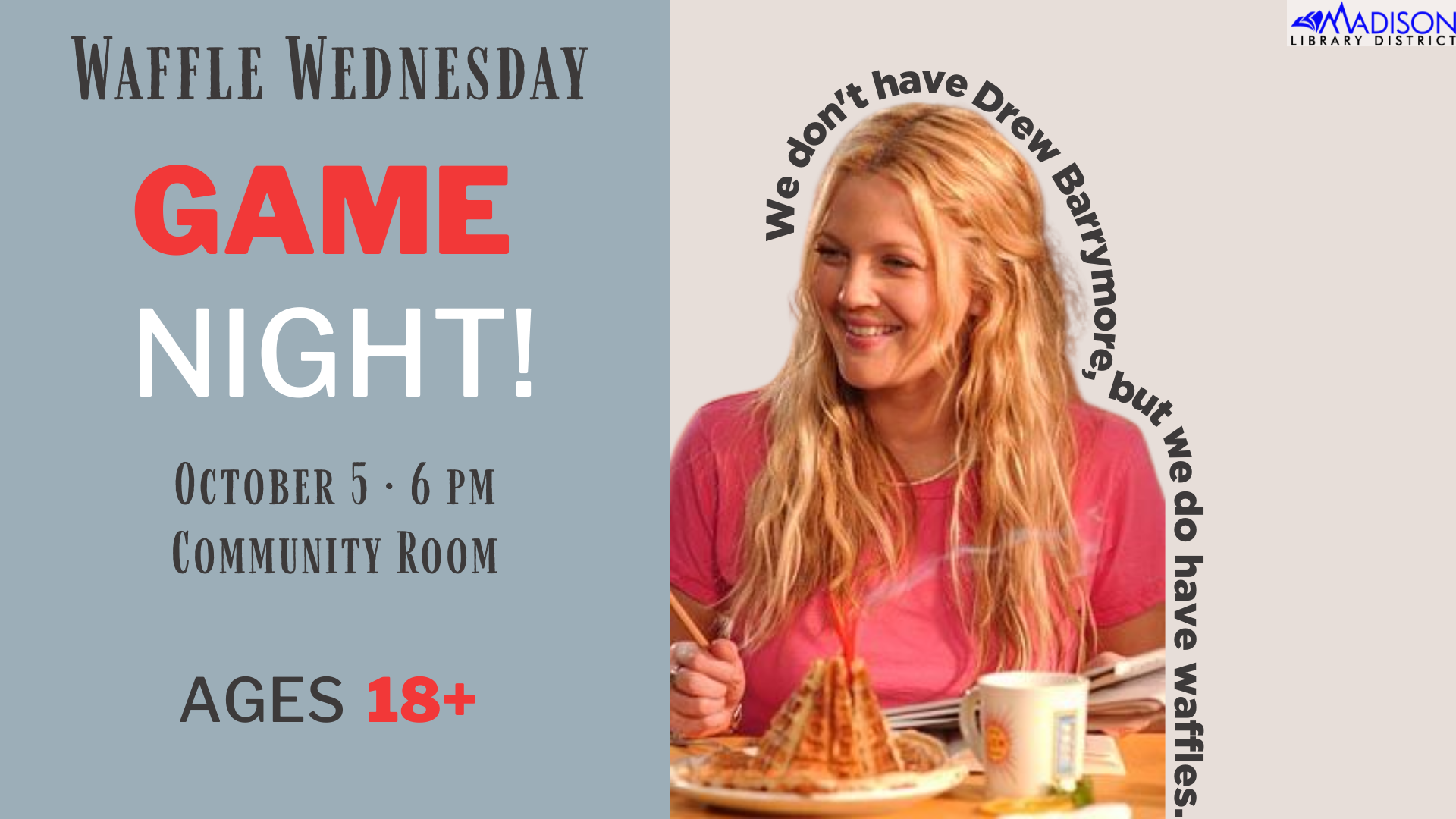 WAFFLE WEDNESDAY GAME NIGHT
Come out and enjoy a night full of old and new games. Bring your favorites and we'll all play together! Waffles for winners!
Wednesday, October 5th, at 6:00 pm
in the Community Room
HARRY POTTER WAND WORKSHOP
Come on over to the Madison Library where Ollivander's shop is now open for business for a one time event! Sort into your houses and create your very own wand!
All supplies will be provided.
Thursday, October 6th, at 6:00 pm
in the Community Room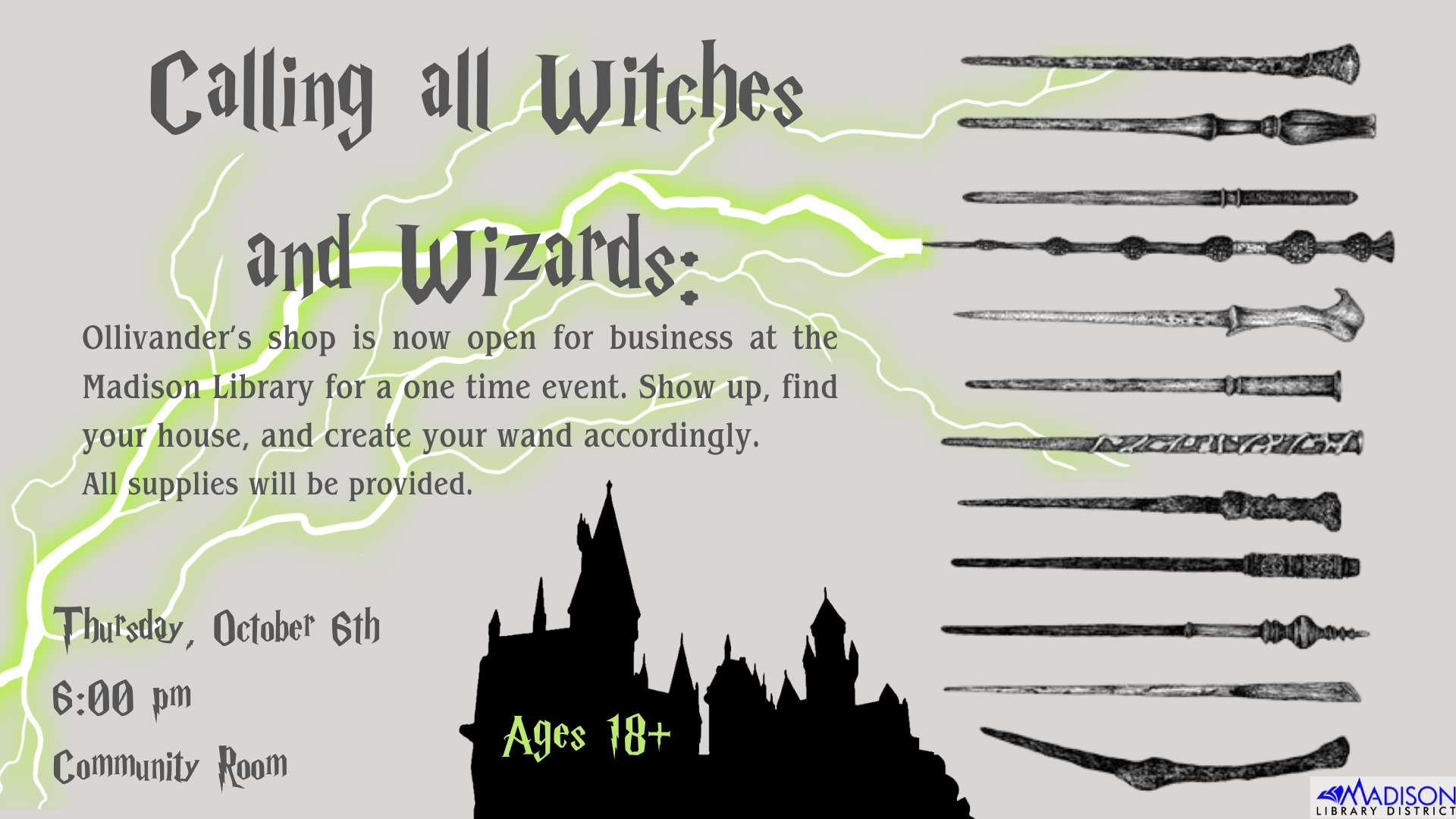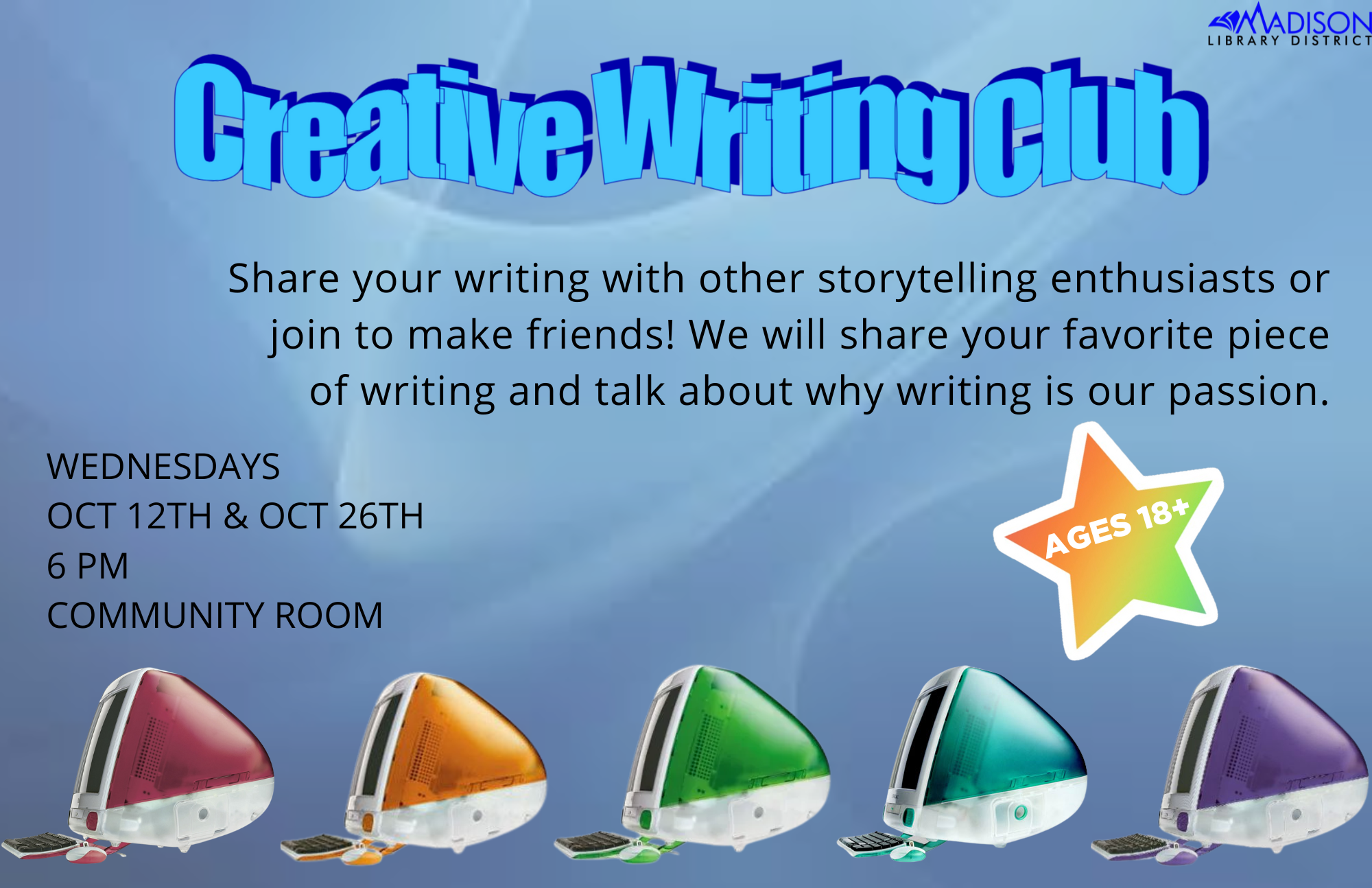 CREATIVE WRITING CLUB
Come to our Creative Writing Club! Share your writing with other storytelling enthusiasts or join to make friends! We will be sharing our favorite piece of writing and talking about why writing is our passion.
Wednesdays, October 12th and 26th, at 6:00 pm
in the Community Room
KEEP ME IN STITCHES
Introducing our newest adult program, Keep Me in Stitches! Bring your handcrafts and join others as we work away.
Tuesday, October 11th, at 2:00 pm
Thursday, October 14th, at 6:00 pm
in the Community Room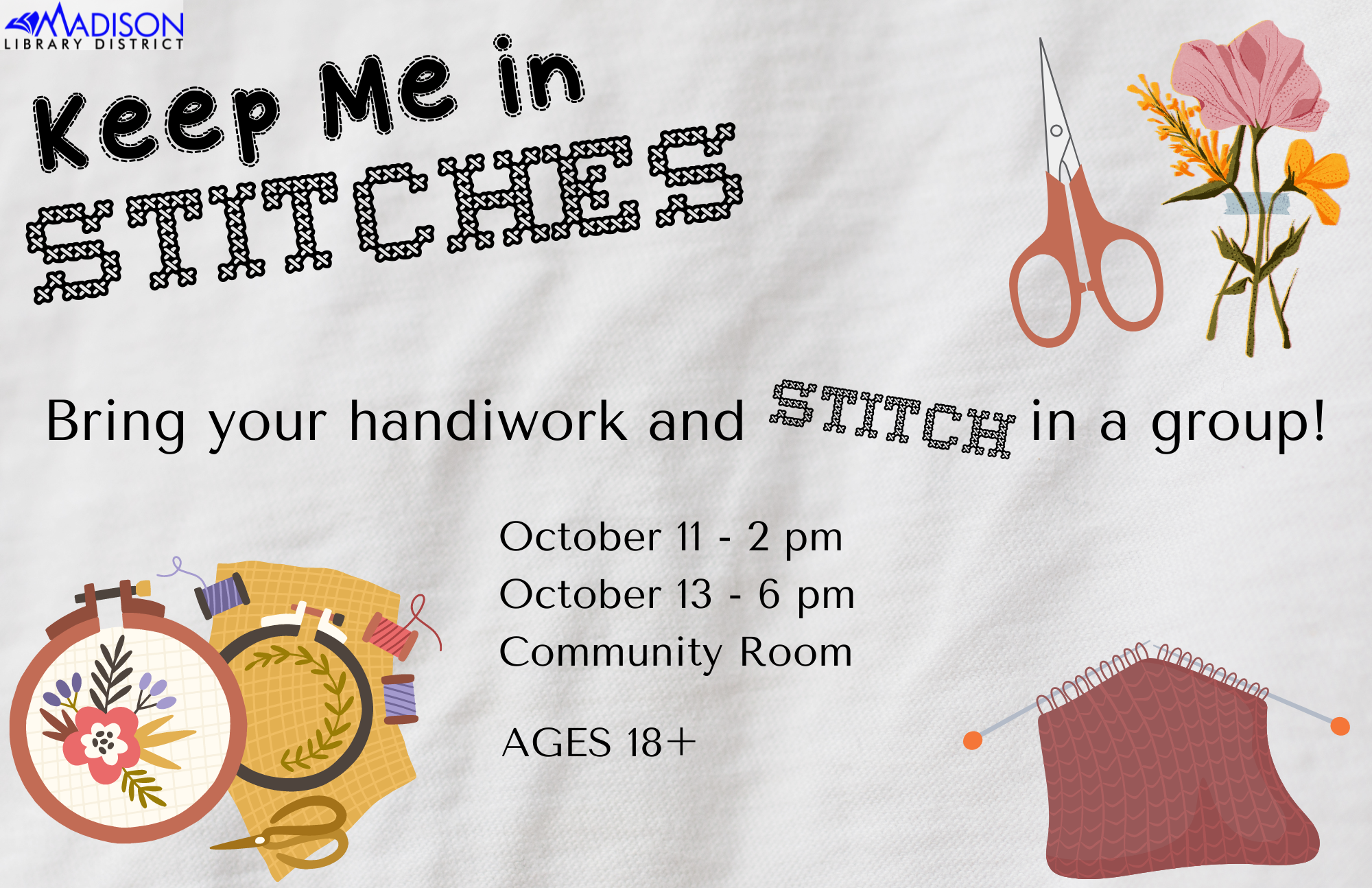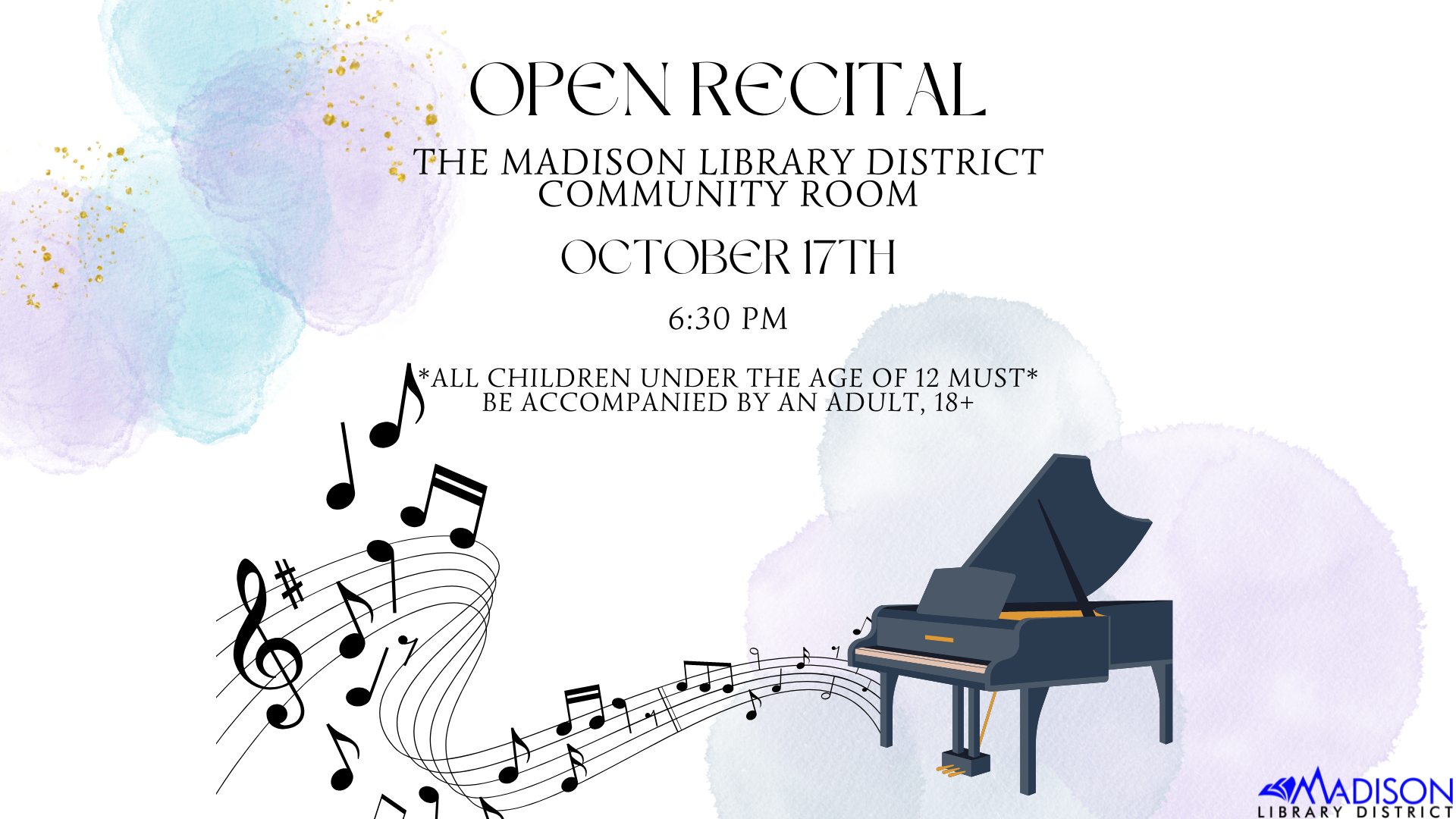 OPEN RECITAL
Share your talents with our library community. All ages, all skill levels, all instruments are welcome. Please submit your application which is available through our website.
Participants under age 18, must also have a parental permission form which is available at the circulation desk. Please tell your family and friends about your recital so you can perform for an audience! We can't wait to listen to you!
Children 11 and under must be accompanied by an adult, 18+.
Monday, October 17th, at 6:30 pm,
in the Community Room.
TAKE A BREAK BOOK CLUB
We will be reading New Kid, by Jerry Craft.
From Goodreads:
"Seventh grader Jordan Banks loves nothing more than drawing cartoons about his life. But instead of sending him to the art school of his dreams, his parents enroll him in a prestigious private school known for its academics, where Jordan is one of the few kids of color in his entire grade.
As he makes the daily trip from his Washington Heights apartment to the upscale Riverdale Academy Day School, Jordan soon finds himself torn between two worlds—and not really fitting into either one. Can Jordan learn to navigate his new school culture while keeping his neighborhood friends and staying true to himself?"
Thursday, October 27th, at 6:30 pm,
in the Community Room.
Book copies are available at the Front Circulation Desk, while supplies last.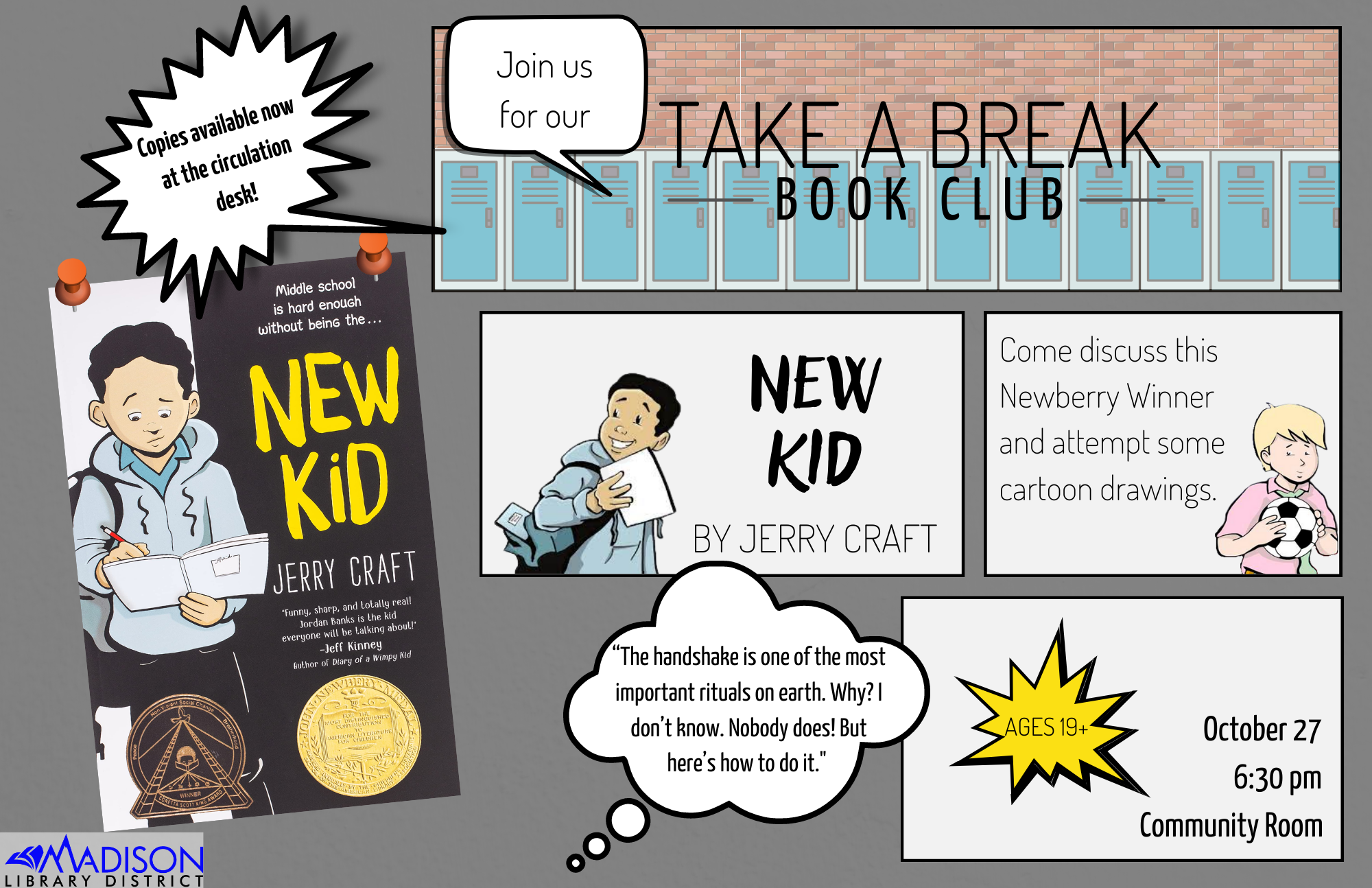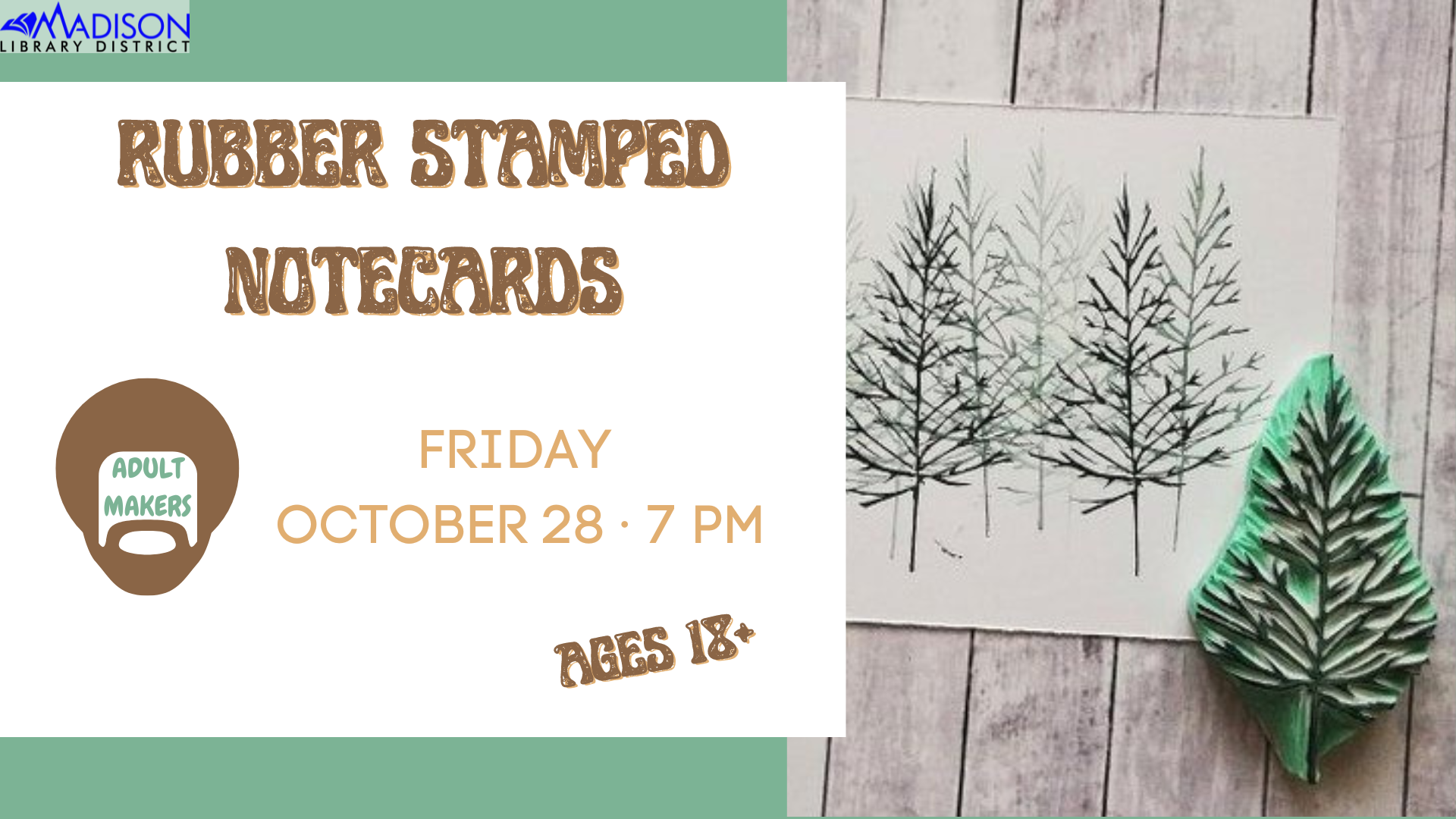 ADULT MAKERS – RUBBER STAMPED NOTECARDS
Come create some beautiful, personalized stationery with rubber stamps! All supplies will be provided.
Monday, October 17th, at 7:00 pm,
in the Community Room.
FAMILY FRIENDLY FILMS
Come watch a movie at the library! Every other Friday at 3:30 pm in the Community Room.
October 7th: Cars (2006; G)
Octpber 21st: Monsters, Inc. (2001; G)
Children under 12 must be accompanied by someone 14 or older.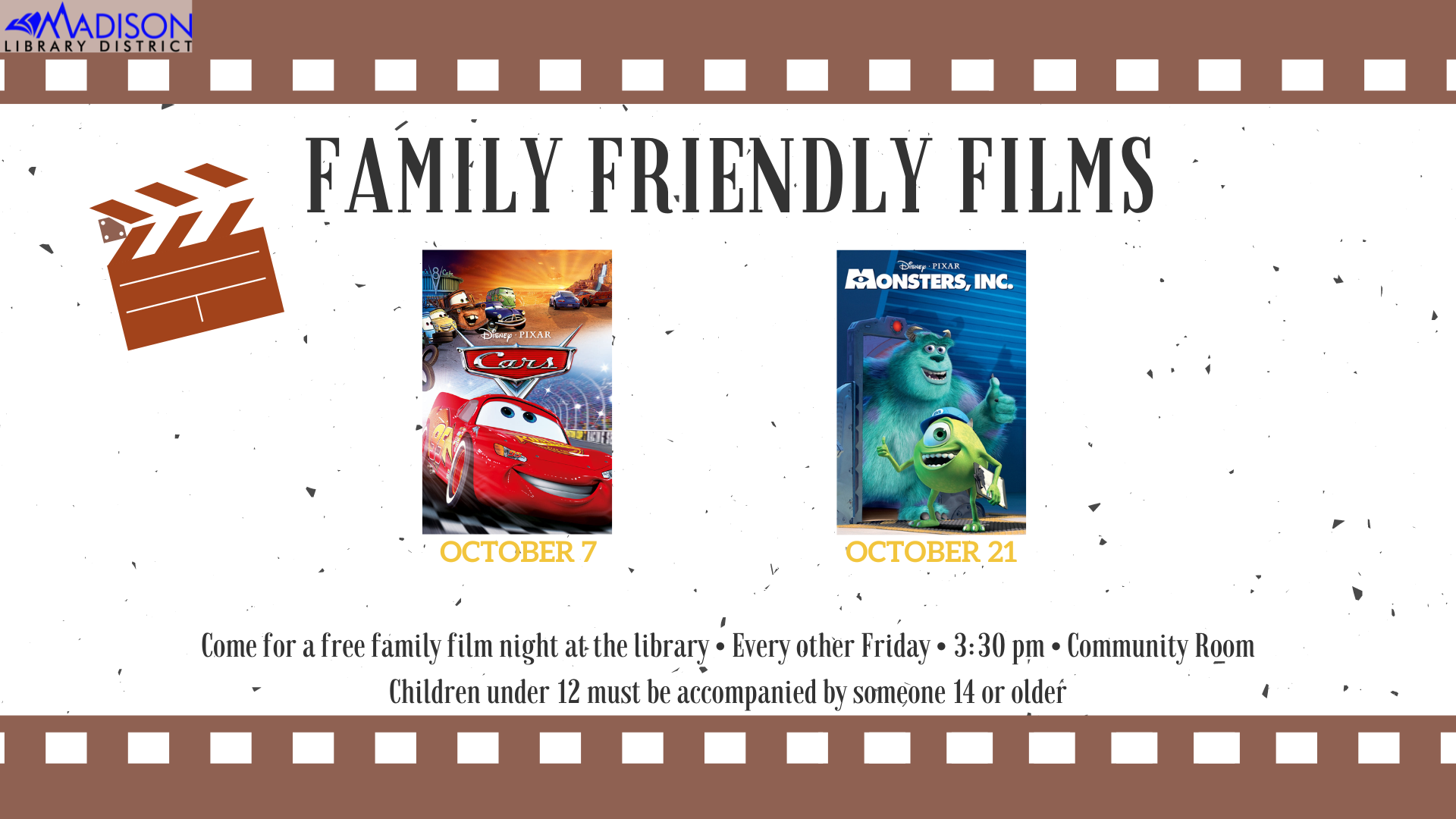 BOOK BINGO
New book challenges each month with BINGO! Pick up a bingo sheet from the library or print one off from online. Read books to complete challenges. Get a Bingo, get a prize!
The theme will be the 2000s.
 ADULT EXPLORATION KITS
The Adult Exploration Kits are back on the shelves! AND we have added some new and exciting topics!
Each kit is built to take you on a journey of learning. There are a myriad of subjects to choose from, including US Beginnings, Shakespeare, Cake, Bob Ross, National Parks, and more.
Some of the new options include Writing, Arthurian Legend, Egypt, and Leonardo da Vinci.
Exploration kits may be checked out for three weeks.
To make it even easier on yourself, search our catalogue to put one on hold!  Simply use the catalogue search function and type in "Adult exploration kits" to view our many options.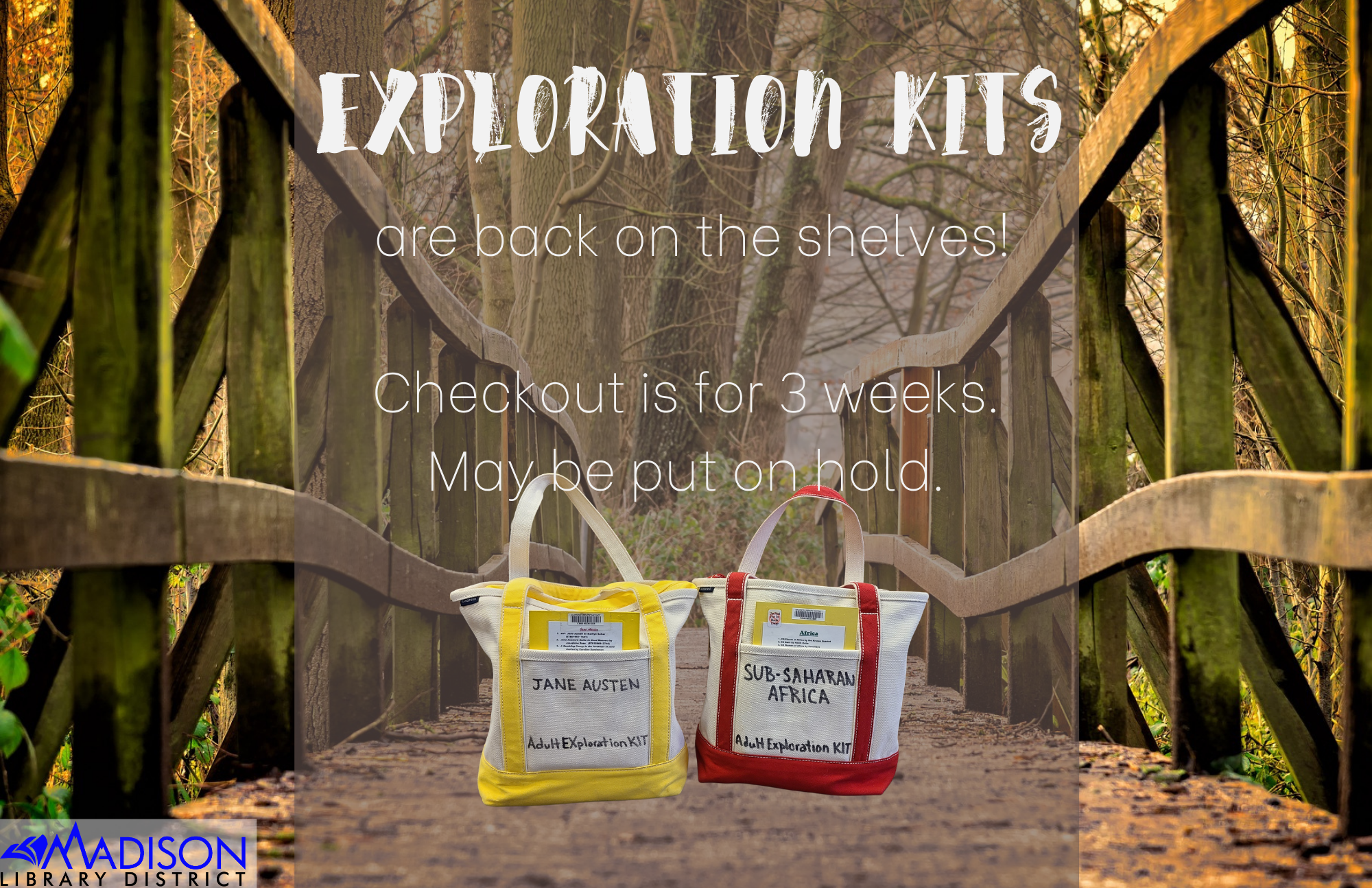 PUZZLE + CHESS
The puzzle table is open to the public! Sit down and relax with our community puzzle. Contribute what you want and come back another day.
CHESS is located in the glass enclosure. Request a set from the Reference Desk.