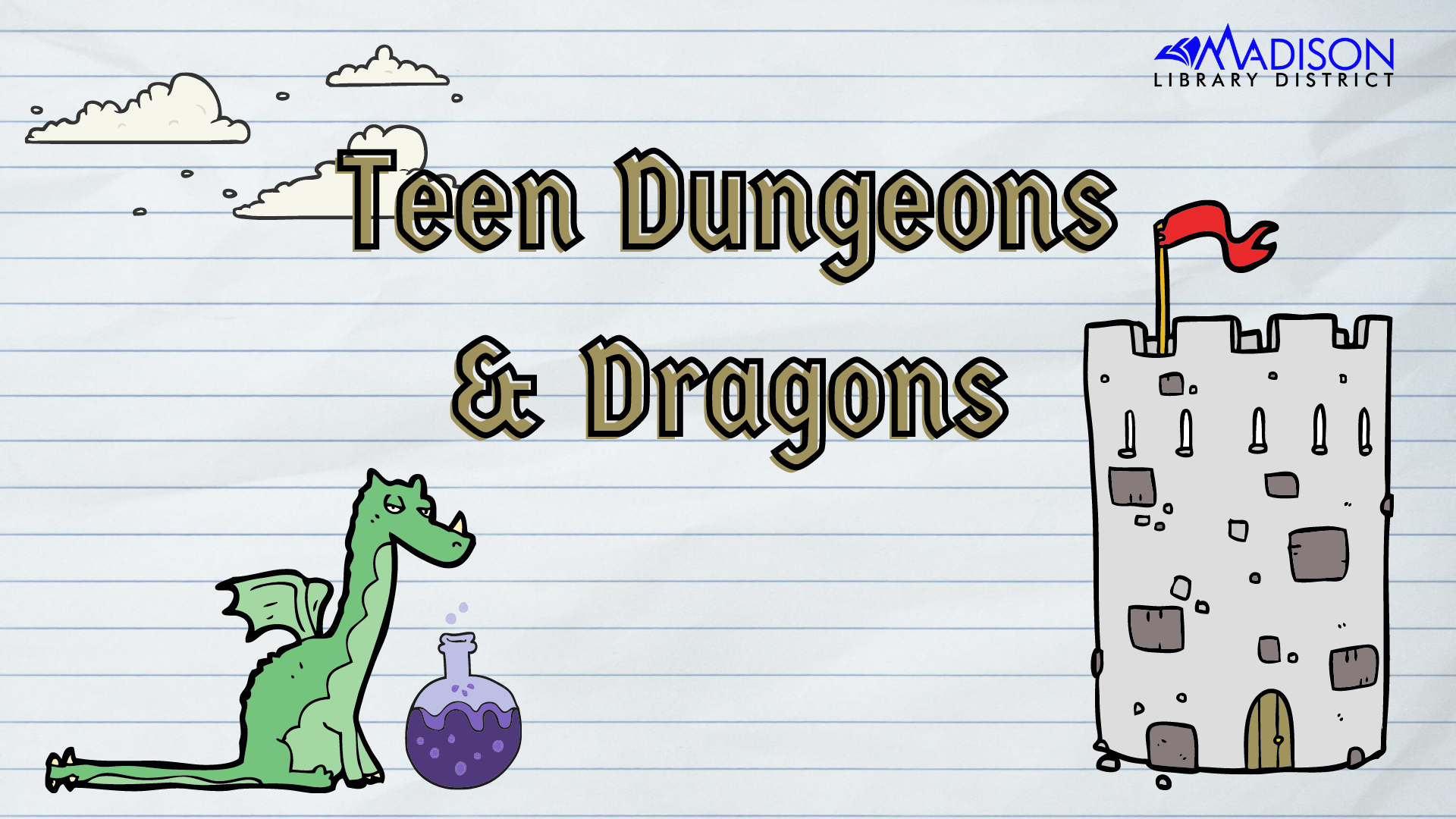 Missing: Magic Experiment #23
Answers to the name twenty-three. If Found, please return to Mg. Tirian, 443 Cemetery Ln. Bywater.  Reward: 500 Silver Pieces (upon delivery, not information) Caution, contact with Experiment #23 may cause severe chemical burns. Treat with water. Mg. Tirian is not responsible for any damage done by this government funded experiment.  You no sooner arrive in Bywater then you find your first job. After all, you've got to eat, and finding a lost magical experiment could be just the thing to line your pockets with silver. Surely finding it can't be too difficult, right?
Sign up or RSVP for our November's session of Teen Dungeons and Dragons! We're playing Wednesday, January 27th at 4:00 p.m. via Zoom.