Storytime: "B" is for Books
Celebrate books and National Library Week with a book, song, or an activity about reading or loving the library.
Join us Tuesdays, and Wednesdays at 10:30 a.m. or Tuesdays at 6:30 p.m. in the Community Room.
Ages 2-5
Sing, Talk, Read, Write, Play
Tip
When your children have happy experiences, they want to repeat them. Starting kindergarten can be an extension of informal library "classes." Children who have had a joyful experiences in the public library often approach school with a positive attitude, ready and excited to learn. -Lambert
Activity
Sing, "If You're a Reader and You Know It," library style with your child, following the lyrics of the song and join in with the motions.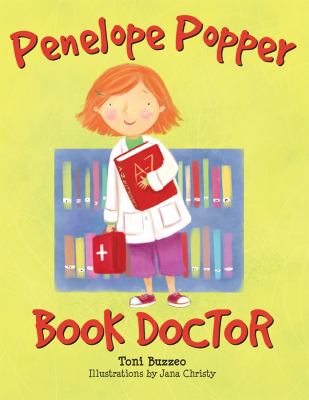 Penelope Popper Book Doctor by Toni Buzzeo
In all corners of the library, there are books that need care and Penelope immediately dedicates herself to learning how to mend them.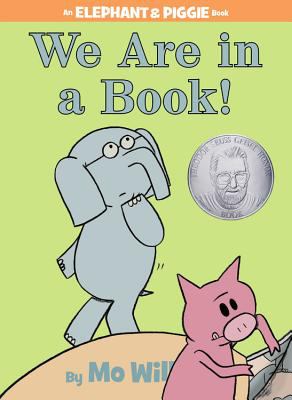 We Are in a Book by Mo Willems
Gerald and Piggie discover the joy of being read. But what will happen when the book ends?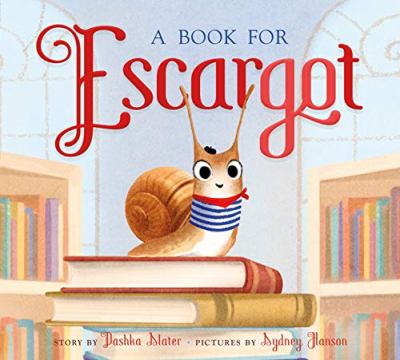 A Book for Escargot by Dashka Slater
Bored with eating salad, our French snail hero peruses the library stacks, looking for a cookbook.
Chicken Storytime by Sandy Asher
Storytime in the library becomes increasingly chaotic as first one chicken then a whole flock joins in and the librarian must come up with a creative solution so that everyone can enjoy the story.
Songs, Rhymes, and Fingerplays
Storytime! Storytime!
Storytime! Storytime!
Take a look
What will we find in the (color, genre) book?
If You're a Reader and You Know It

If you're a reader and you know it, clap your hands
If you're a reader and you know it, clap your hands
If you're a reader and you know it, and you really want to show it
If you're a reader and you know it, clap your hands
(shout hooray, read a book)
Five Little Books
Five little books at the library
Five little books as great as can be
Along comes (name) with their library card
To take one home to read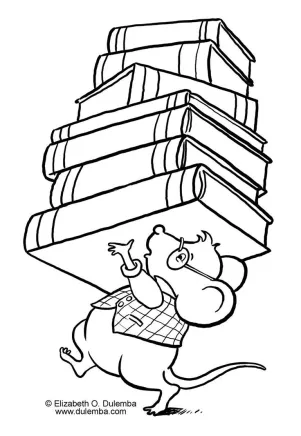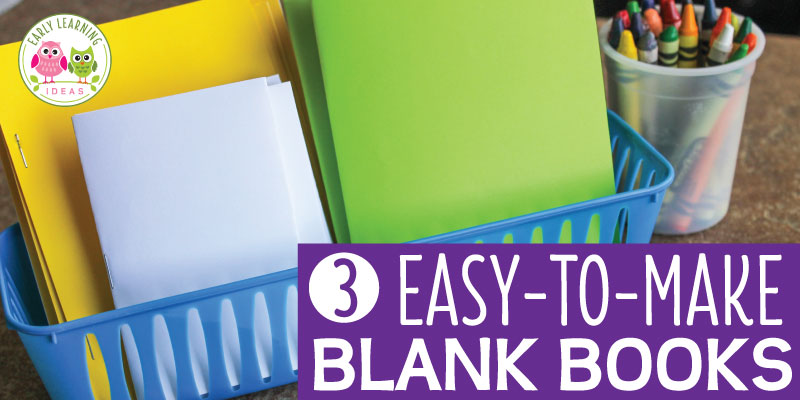 Sticker Story Book
Try making one of these easy books with your child. You can use stickers to decorate it or have them draw their own illustrations.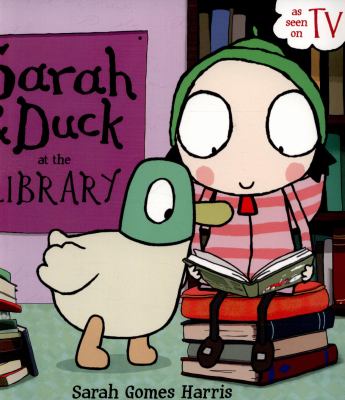 Sarah & Duck at the Library by Sarah Gomes Harris
Meet Sarah and Duck! This brilliantly quirky pairing offer an alternative look at the world as they head off on adventures together. This picture book sees them trying to cheer up Scarf Lady's Donkey — with mixed results!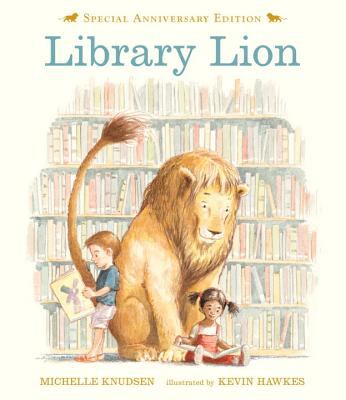 Library Lion by Michelle Knudson
A lion starts visiting the local library but runs into trouble as he tries to both obey the rules and help his librarian friend. Miss Merriweather, the head librarian, is very particular about rules in the library. No running allowed. And you must be quiet. But when a lion comes to the library one day, no one is sure what to do. There aren't any rules about lions in the library. And, as it turns out, this lion seems very well suited to library visiting. His big feet are quiet on the library floor. He makes a comfy backrest for the children at story hour. And he never roars in the library, at least not anymore. But when something terrible happens, the lion quickly comes to the rescue in the only way he knows how. Michelle Knudsen's disarming story, illustrated by the matchless Kevin Hawkes in an expressive timeless style, will win over even the most ardent of rule keepers.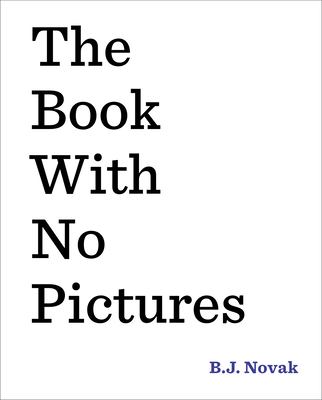 The Book With No Pictures by B.J. Novak
In this book with no pictures, the reader has to say every silly word, no matter what–
Open Very Carefully by Nicola O'Byrne
A crocodile falls into a quiet storybook and wreaks havoc on the characters, in a tale that invites youngsters to slam the book shut or find the courage to take a peek inside.