September Adult Activities
LABOR DAY CLOSURE
The Library will be closed from Saturday, September 3rd, through Monday, September 5th, for Labor Day.
No items will be due and the book drop will remain open. Thank you!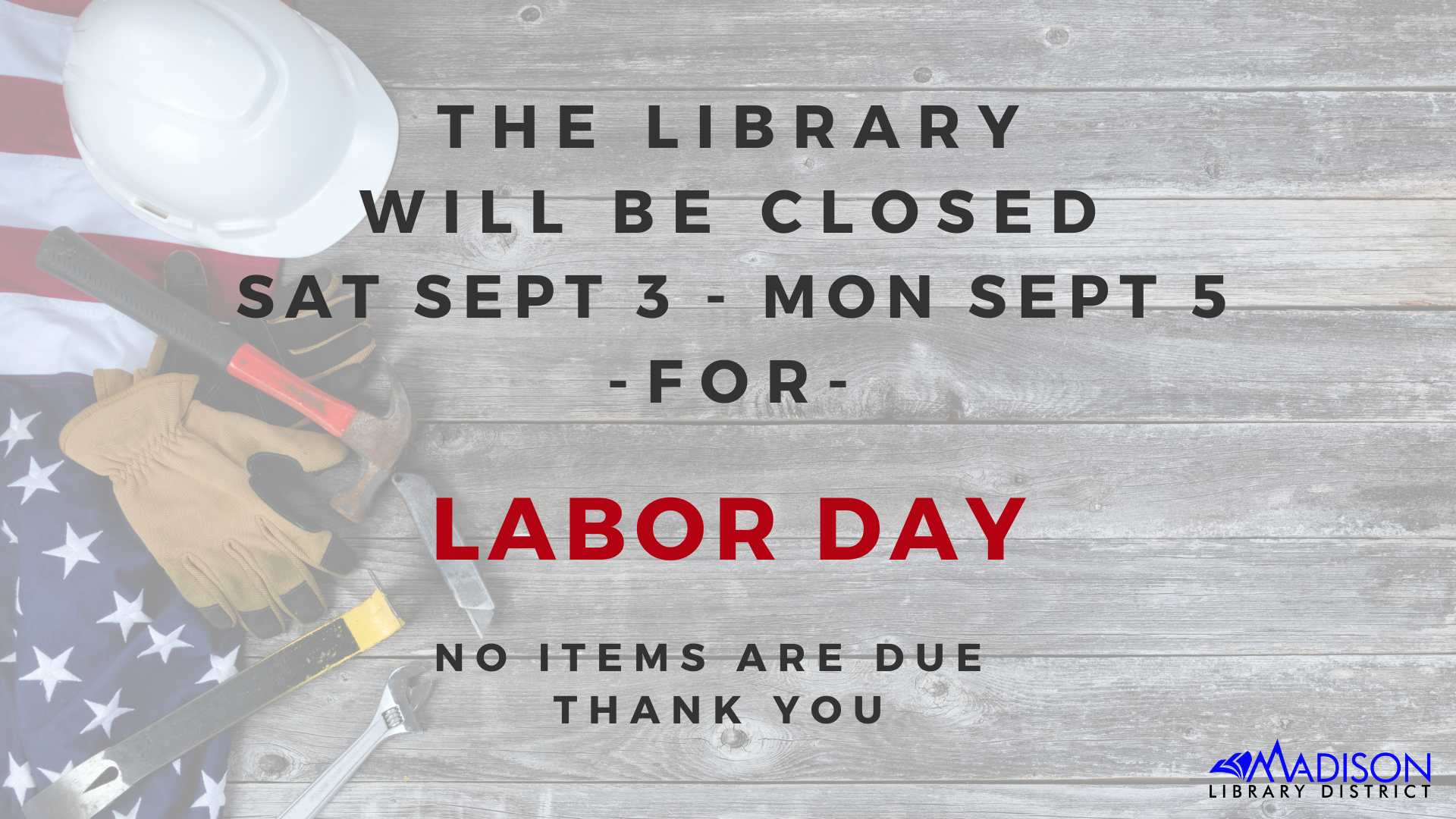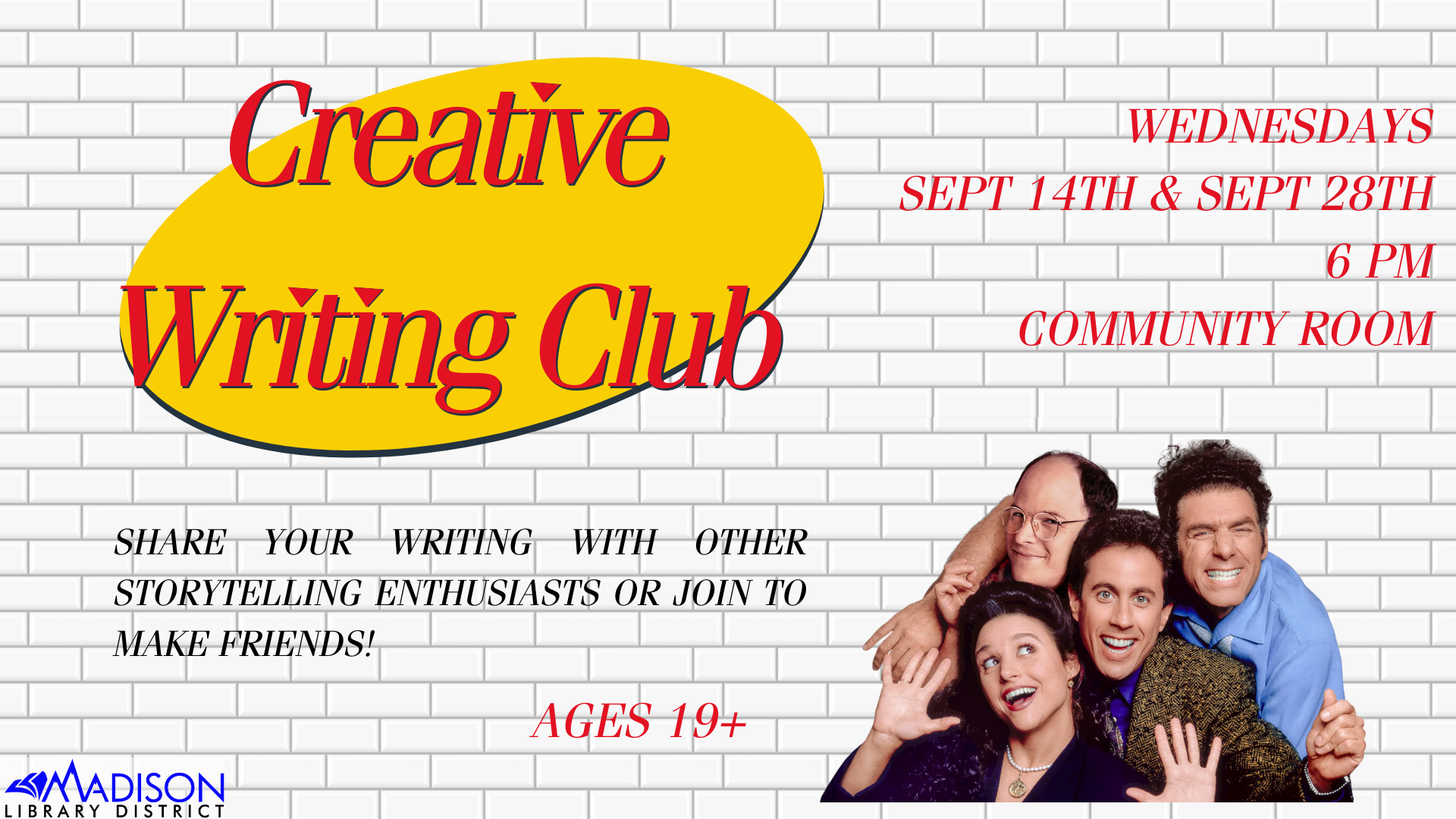 CREATIVE WRITING CLUB
Wednesdays, September 14th and 28th, at 6:00 pm
Giddy-up to our Creative Writing Club! Share your writing with other storytelling enthusiasts or join to make friends! We will be sharing our favorite piece of writing and talking about why writing is our passion.
ADULT MAKERS – BEADED SAFETY PIN JEWELRY
Adult life got you totally buggin'? Need some nostalgia? So do we.
Come be da bomb and make yourself some new bling at our Adult Makers Craft this week! Be there or be square.

Friday, September 16th, at 7:00 pm
in the Community Room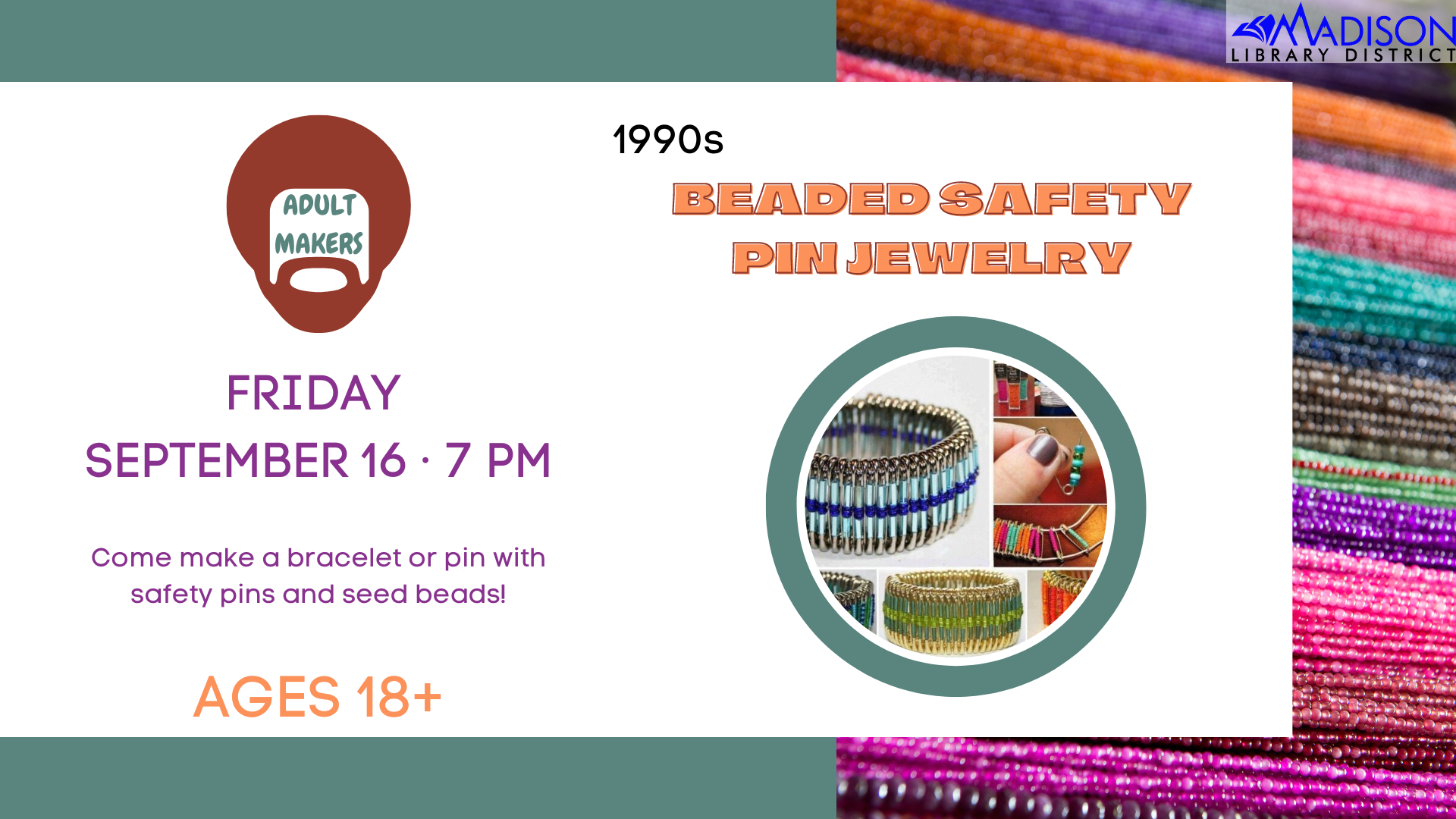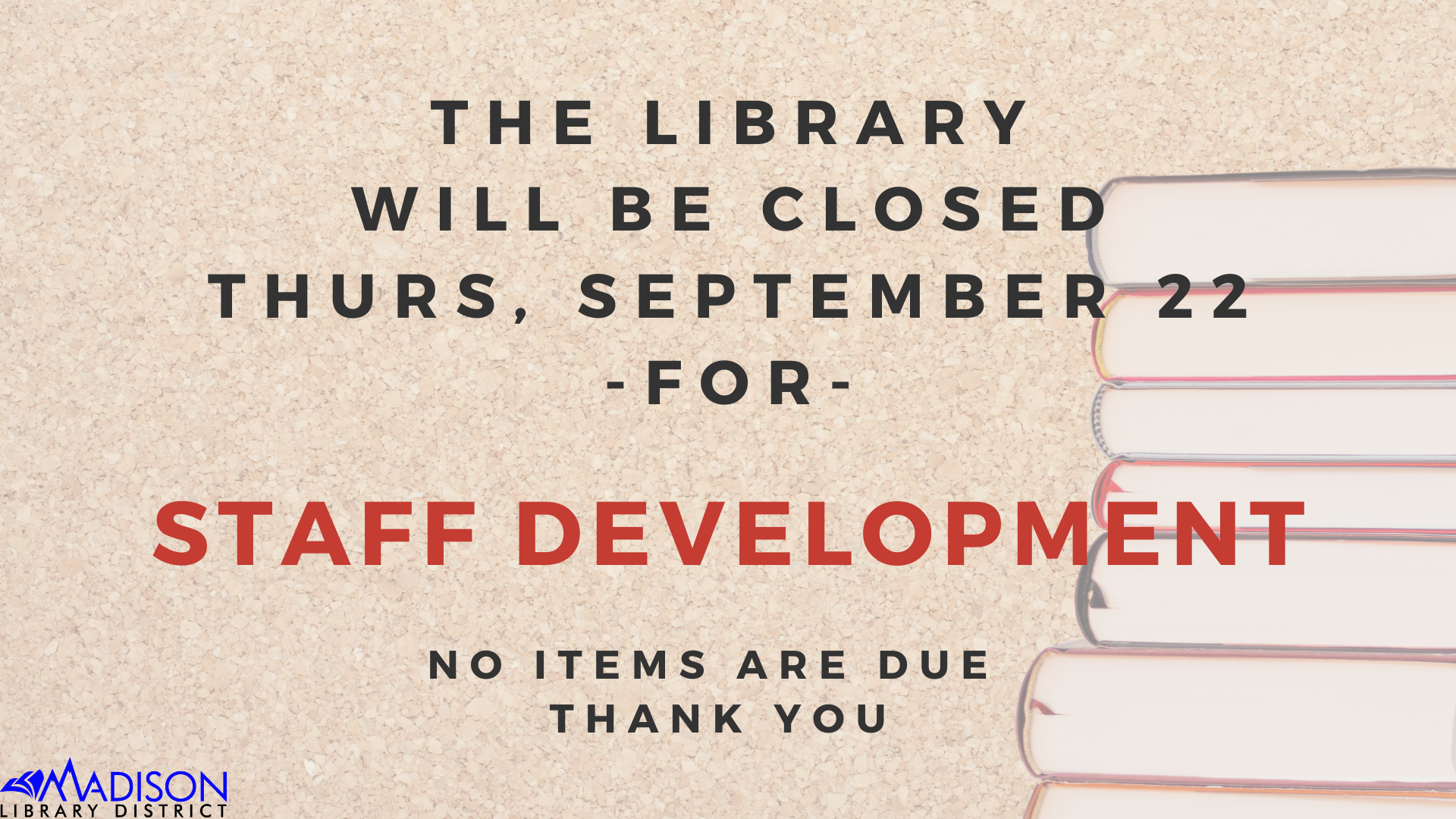 CLOSED FOR STAFF DEVELOPMENT DAY
The Library will be closed Thursday, September 22nd, for Staff Development Day.
No items will be due and the book drop will remain open. Thank you!
ADULT MAKERS – LEGOMANIA LANDMARKS
Calling all LEGO Masters! Come form teams and see who can build a recognizable landmark. Bragging rights are a given, but a prize is on the line.
Friday, September 23rd, at 7:00 pm
in the Community Room.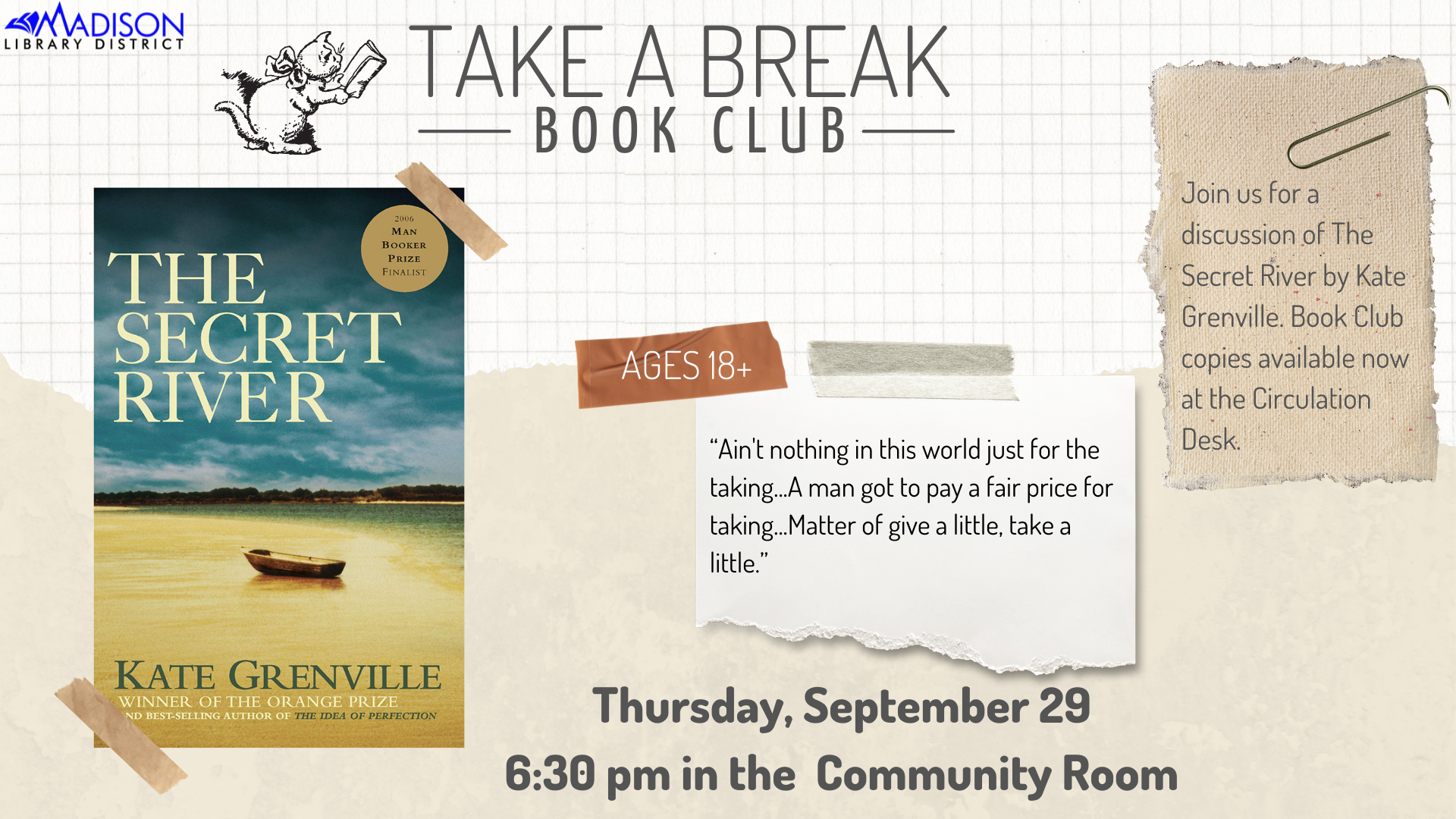 TAKE A BREAK BOOK CLUB
We'll be reading The Secret River, by Kate Grenville.
From Goodreads:
"In 1806 William Thornhill, an illiterate English bargeman and a man of quick temper but deep compassion, steals a load of wood and, as a part of his lenient sentence, is deported, along with his beloved wife, Sal, to the New South Wales colony in what would become Australia. The Secret River is the tale of William and Sal's deep love for their small, exotic corner of the new world, and William's gradual realization that if he wants to make a home for his family, he must forcibly take the land from the people who came before him. Acclaimed around the world, The Secret River is a magnificent, transporting work of historical fiction."
Thursday, September 29th, at 6:30 pm,
in the Community Room.
Book copies are available at the Front Circulation Desk, while supplies last.
FAMILY FRIENDLY FILMS
Come watch a movie at the library! Every other Friday at 4:00 pm in the Community Room.
September 2nd: Babe (1995; G)
September 16th: The Iron Giant (1999; PG)
September 30th: Anastasia (1997; G)
Children under 12 must be accompanied by someone 14 or older.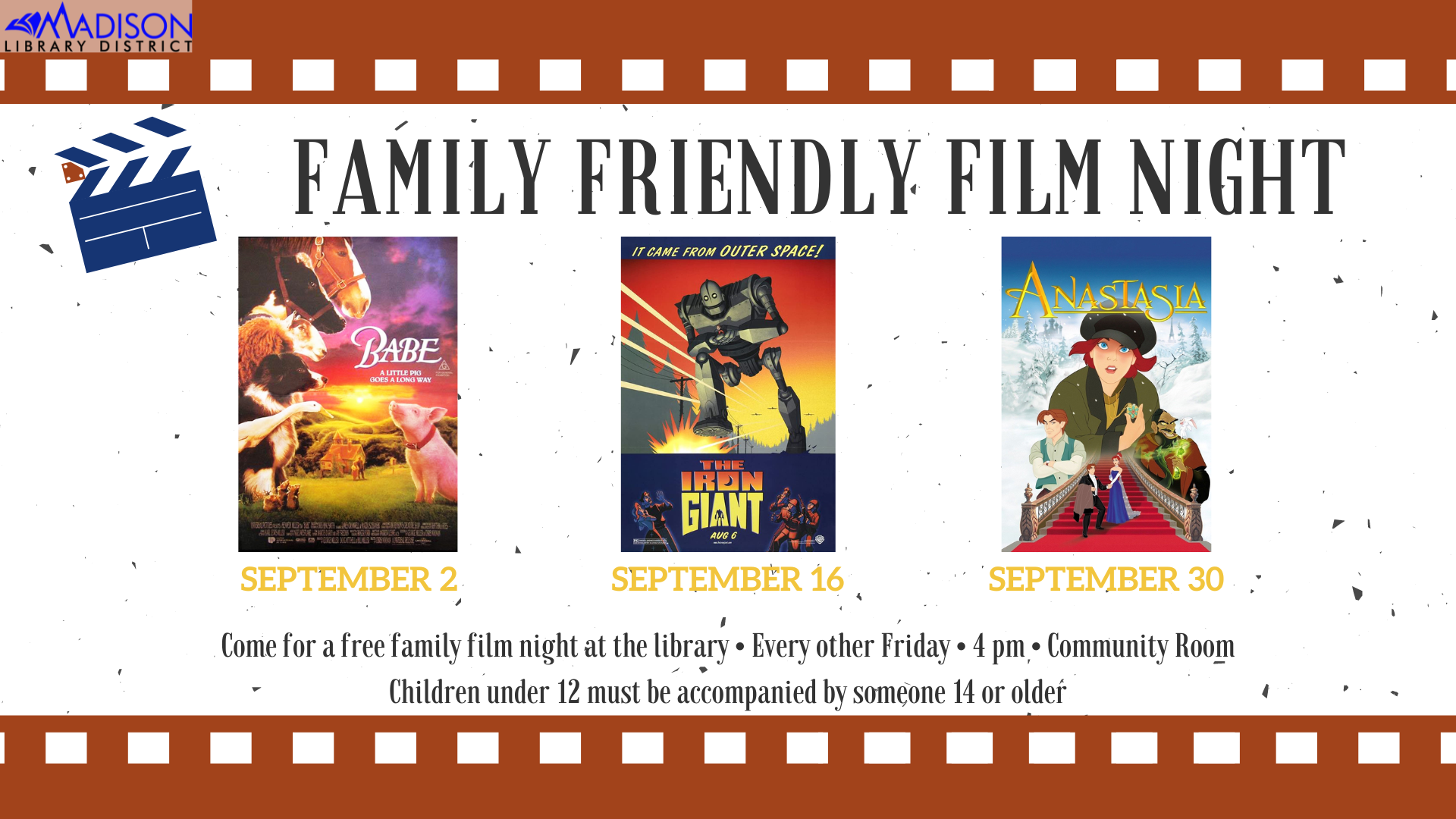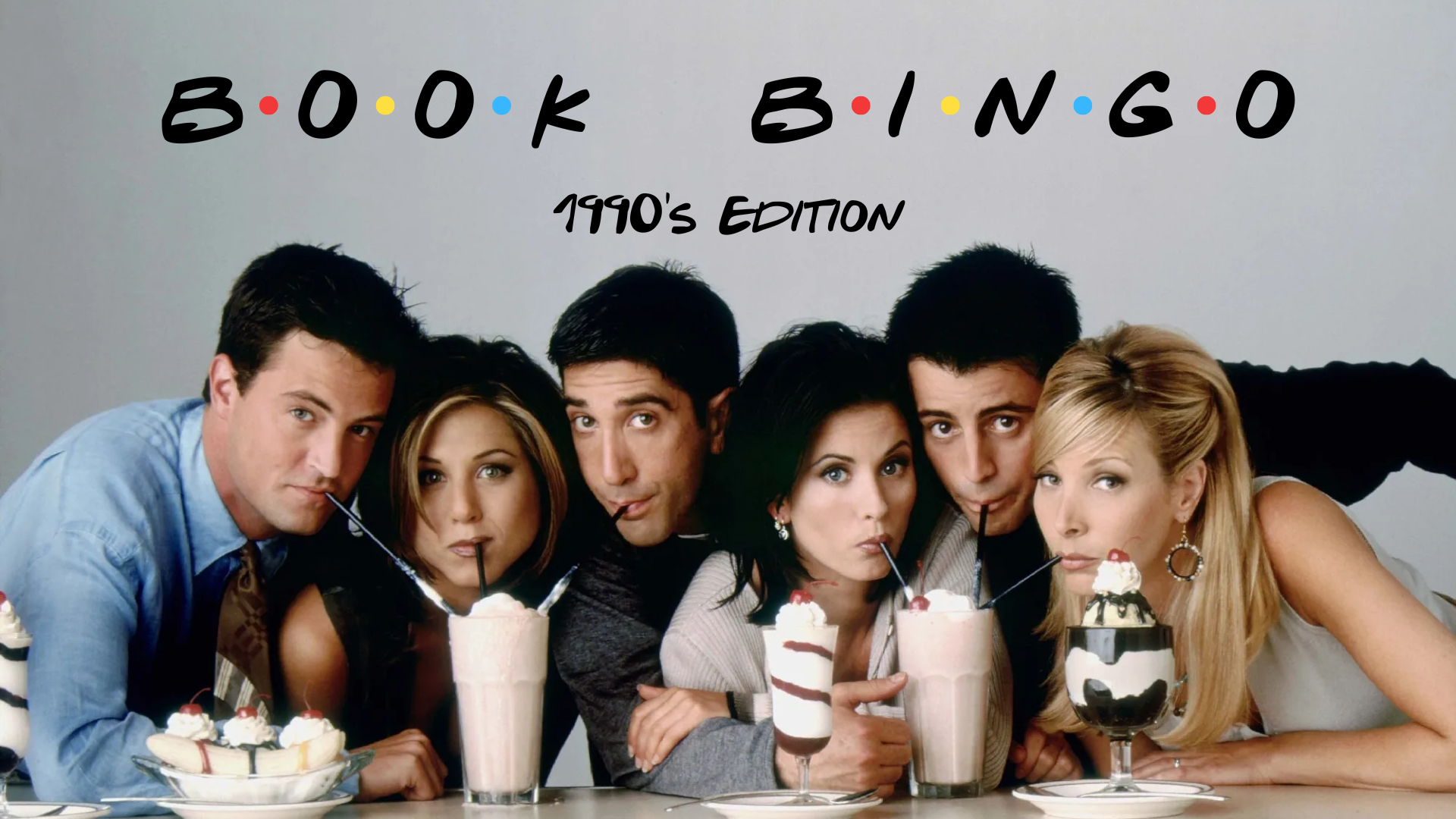 BOOK BINGO
New book challenges each month with BINGO! Pick up a bingo sheet from the library or print one off from online. Read books to complete challenges. Get a Bingo, get a prize!
The theme will be the 1990s.
 ADULT EXPLORATION KITS
The Adult Exploration Kits are back on the shelves! AND we have added some new and exciting topics!
Each kit is built to take you on a journey of learning. There are a myriad of subjects to choose from, including US Beginnings, Shakespeare, Cake, Bob Ross, National Parks, and more.
Some of the new options include Writing, Arthurian Legend, Egypt, and Leonardo da Vinci.
Exploration kits may be checked out for three weeks.
To make it even easier on yourself, search our catalogue to put one on hold!  Simply use the catalogue search function and type in "Adult exploration kits" to view our many options.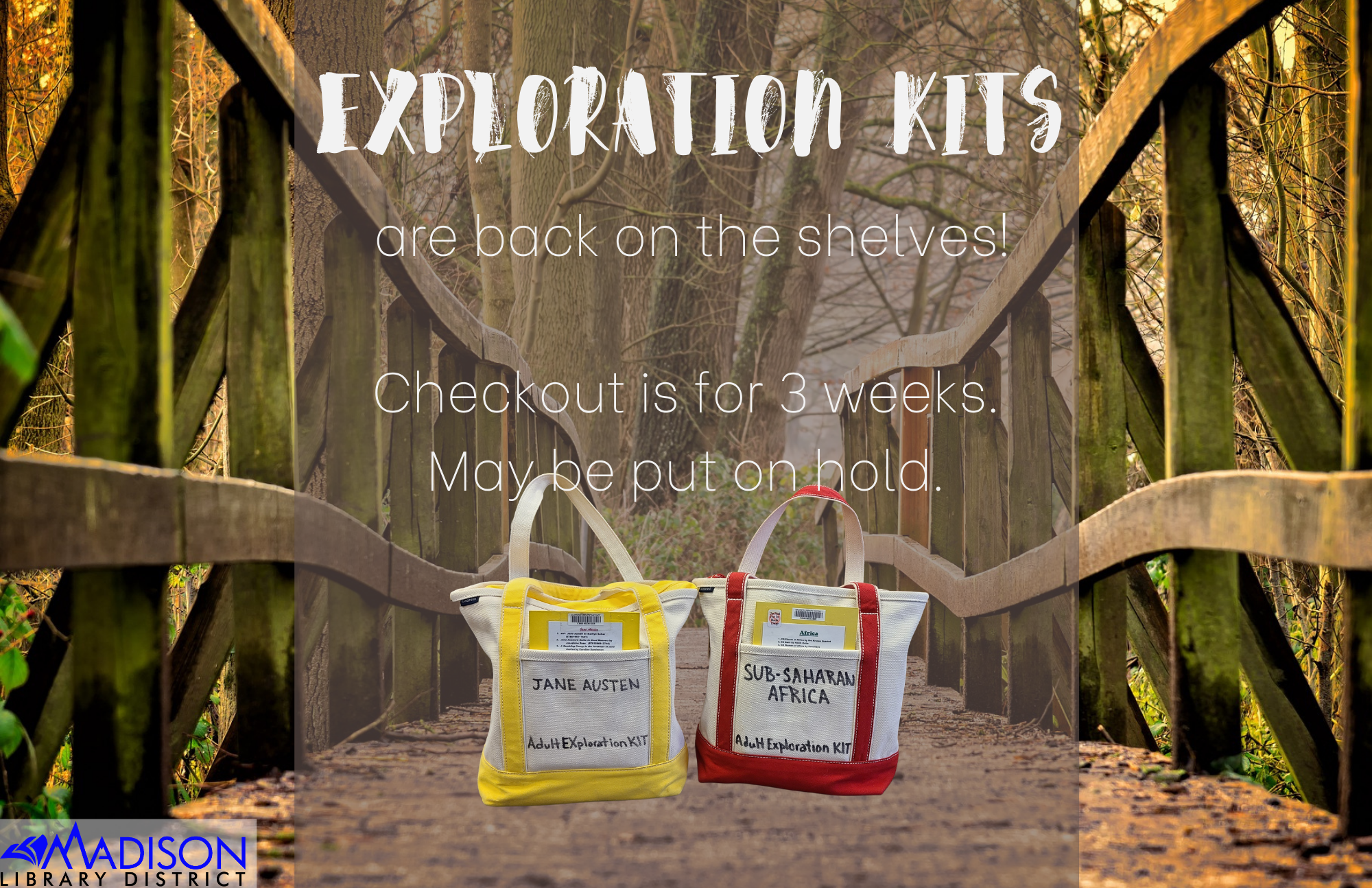 PUZZLE + CHESS
The puzzle table is open to the public! Sit down and relax with our community puzzle. Contribute what you want and come back another day.
CHESS is located in the glass enclosure. Request a set from the Reference Desk.