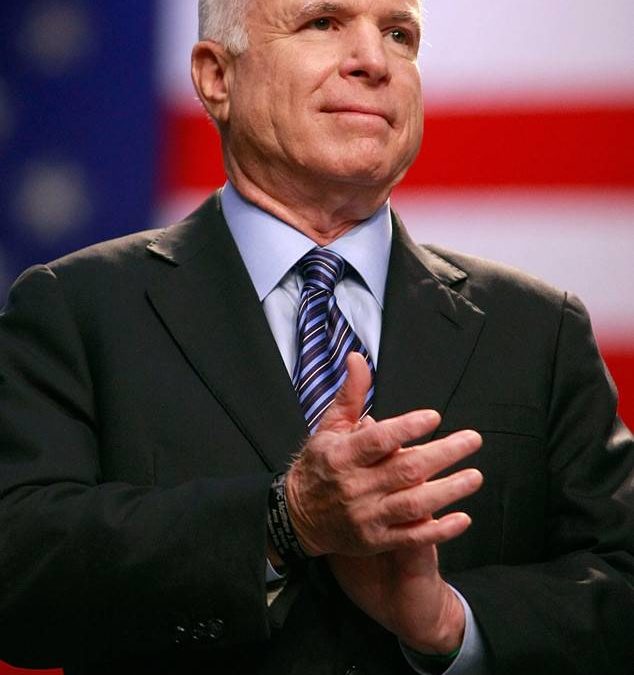 Senator John McCain
August 29, 1936 – August 25, 2018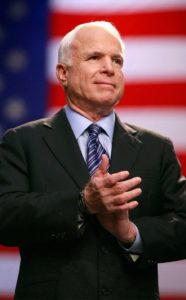 Senator John McCain passed away this last Saturday.  He had been fighting brain cancer since last year.
Known as the Maverick of the Senate, McCain made a name for himself with his sometimes abrasive demeanor; however, most recognized that his politics, whether agreed with or not, came from a deep-seated integrity and honest attempt to do what he felt was best for the country.
Members of both political parties counted him as a friend.  His two rivals for the office of president, Barack Obama and George W. Bush, will both speak at his funeral.
Recognizing his time was short, Senator McCain released a poignant final statement, which reads in part:
"Do not despair of our present difficulties but believe always in the promise and greatness of America, because nothing is inevitable here.
"We weaken our greatness when we confuse our patriotism with tribal rivalries that have sown resentment and hatred and violence in all the corners of the globe. We weaken it when we hide behind walls, rather than tear them down, when we doubt the power of our ideals, rather than trust them to be the great force for change they have always been.
"Americans never quit. We never surrender. We never hide from history. We make history. Farewell fellow Americans, God bless you, and God bless America."