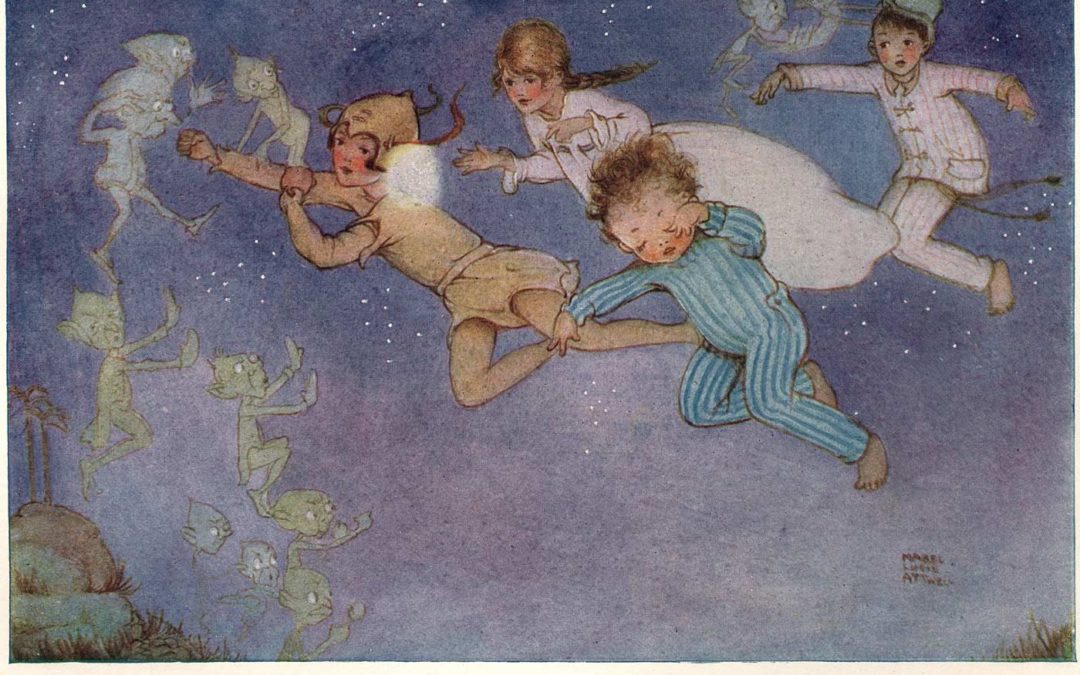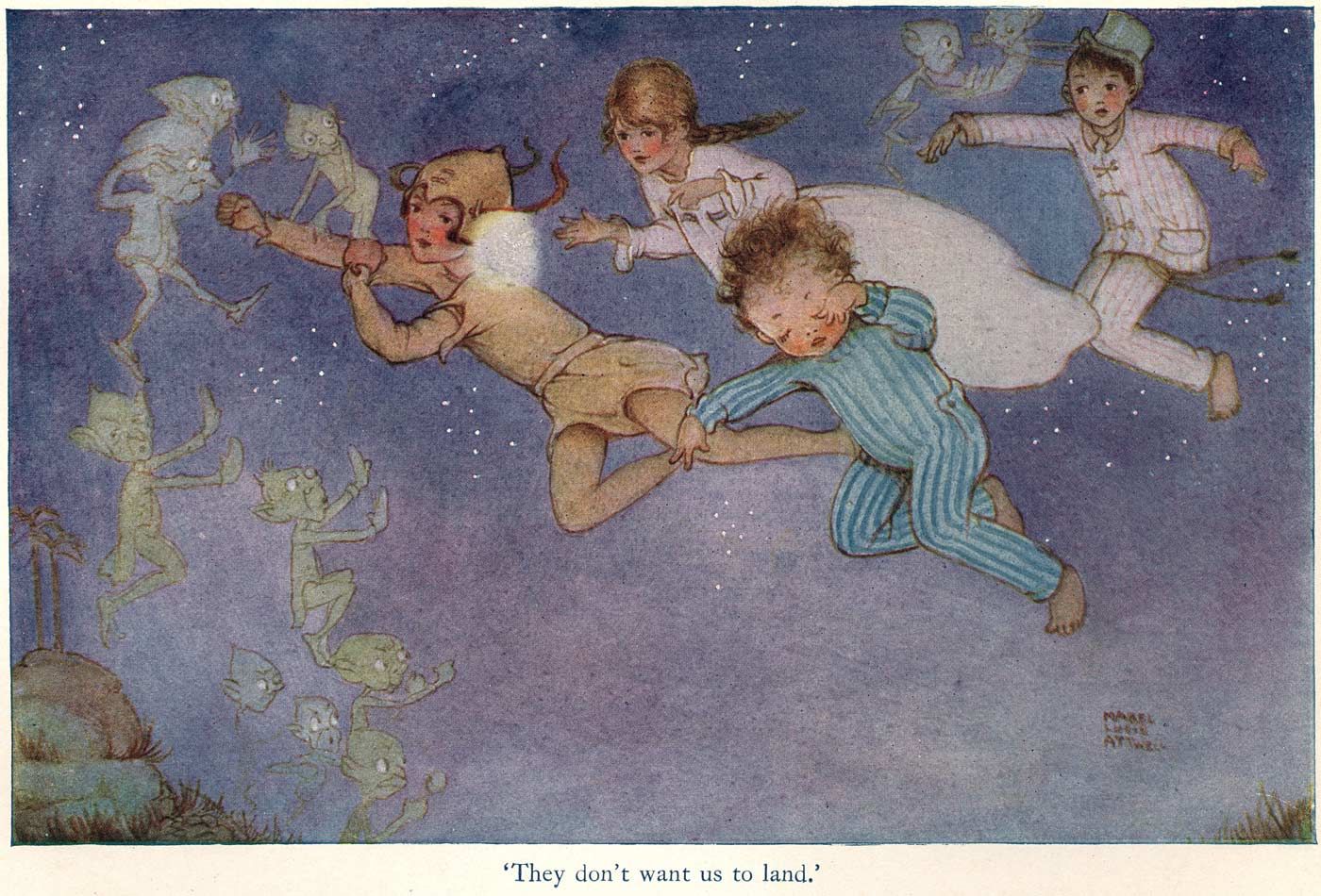 On the Same Page 2020 – An Awfully Big Adventure
The Illustrations of J.M. Barrie's Peter Pan
Wednesday, February 12, starting at 7:00 PM IN THE COMMUNITY ROOM
For this On the Same Page event, we're pleased to have guest speaker and BYU-Idaho English Professor, Jacqueline Harris, who will present a fascinating discussion.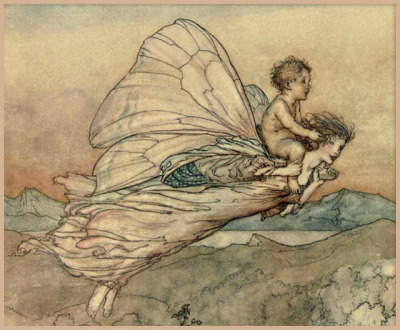 "Would you like an adventure now," Peter said casually to John, "or would you like to have your tea first?"
Capturing Barrie's Neverland
2nd and 4th Thursday's at 4:00-4:30 pm in the Community Room
Professor Harris will share how famous artists and illustrators have been captivated by Barrie's Neverland and the boy who wouldn't grow up. The artwork discussion will feature the pen-and-ink illustrations of F.D. Bedford, the full-page color renditions by Mabel Lucie Attwell, and the fairy watercolors prints by Arthur Rackham.
(And in the spirit of let's not go home empty handed, there may be a small token given at the end of the evening to offset library forgetfulness, if you know what I mean. .)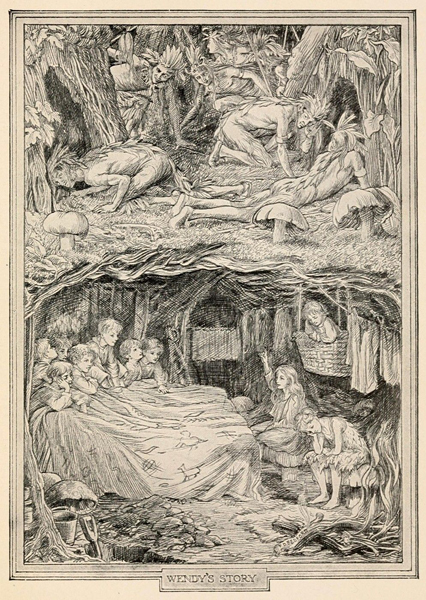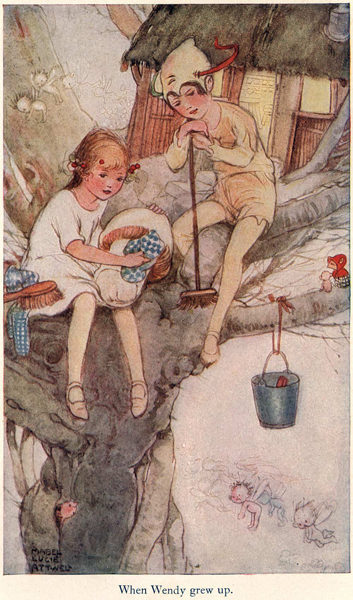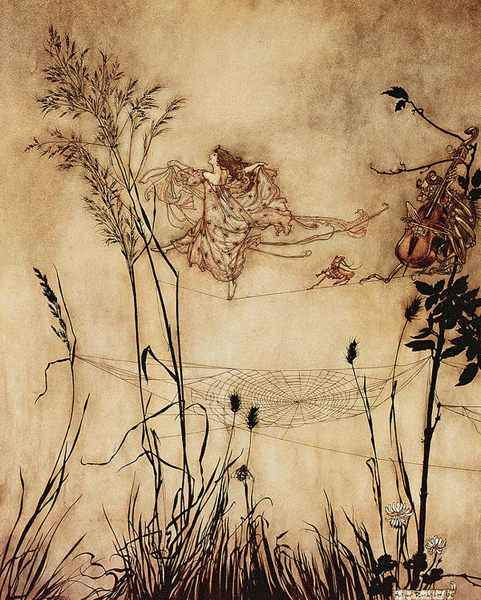 [Peter Pan] became a bestseller, and rightly so, as it was to be thumbed to loving death in nurseries, generation after generation. In her role as an illustrator for children it is the most successful of her books, as it touched most enjoyably on the areas of that marvelous story in a way that children can understand and remember forever.